The article has been automatically translated into English by Google Translate from Russian and has not been edited.
She fell into a coma, drank herself to a stroke, burned to death: Soviet actresses who died due to alcohol
Many stars of Soviet and Russian cinema suffered from an addiction to alcohol. Elena Mayorova greatly abused her in the last years of her life. The addiction was the reason why the actress burned to death.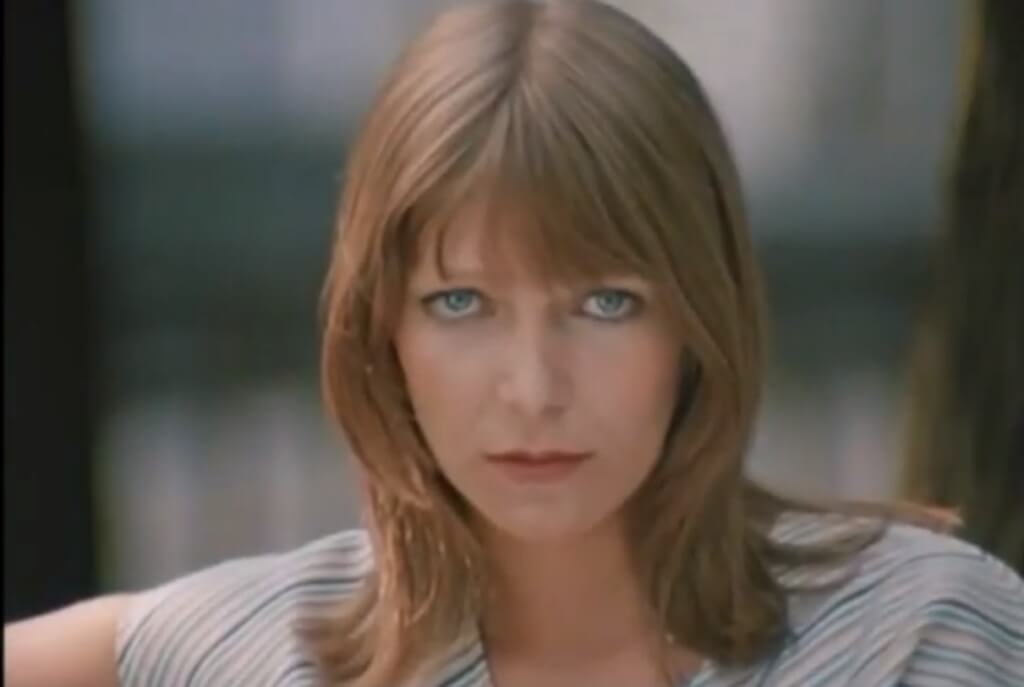 As they say, female alcoholism is extremely difficult to treat. It was the addiction to drinking that killed many Soviet and Russian movie stars. On May 30, Elena Mayorova could have turned 63 years old, but the star of the painting "Lost in Siberia" died under tragic circumstances in 1997, writes StarHit.
She was born in Yuzhno-Sakhalinsk in a working class family. The girl from an early age wanted to be an actress and went to a circle at a local pioneer house. In 1976, Mayorova managed to enter GITIS. Oleg Tabakov was her mentor. During her first year of studies, Elena coped with a speech impediment and learned to pronounce the letter "r".
Her film debut was the role in Ilya Frez's film You Never Dreamed of. The actress was distinguished by a spectacular appearance and was not deprived of talent, so she was willingly invited to many films of the 1980-1990s.
Rumor has it that Mayorova's first student marriage was fictitious. She married Vladimir Chaplygin, but her mother-in-law did not accept her. Probably, Elena needed this union in order not to leave for distribution to her native land. Many eminent directors admired the woman with sad eyes, and Oleg Efremov even allowed her to argue with him. She could even have a love affair with the actor, but Elena had already married again.
Her second husband, Sergei Sherstyuk, was an artist, but his work did not bring a lot of money. It so happened that gradually he literally sat on Mayorova's neck, and she worked for two. The husband began to drink, and later his wife joined him.
"Lena was ready to solve all Seryozha's problems. But he himself did not want to hit his finger on his finger to do at least something. Lena was diagnosed with infertility after suffering tuberculosis in childhood. She repeatedly told me: "Why do I need children? I have a big child Sherstyuk! " And the big child still didn't want to grow up, "Tatyana Dogileva, who knew Elena well, said about the relationship of the couple.
The actress tried to do everything efficiently: she gave herself up to the role without a trace, never took alcohol in the theater after the performance. But when she went over with booze, the consequences were unpredictable - she could scream, get into a fight, and several times tried to commit suicide. Once the actress joked unsuccessfully: having emptied the sleeping pills, Elena went to bed. Then the husband was shocked, although in fact she only ate one pill.
In 1997, Mayorova received the role of an adult woman who falls in love with a youth in the film "Strange Time". Her partner was Oleg Vasilkov. Mayorova woke up real feelings for a young colleague. She wrote him love messages, but did not want to leave her husband.
On the subject: The star of the Soviet screen became an alcoholic and died in a mental hospital in complete oblivion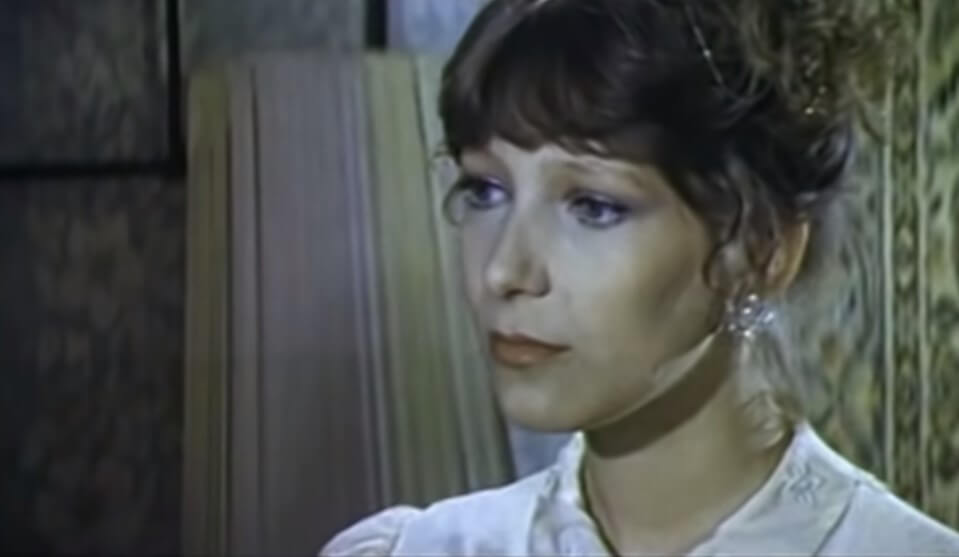 Mayorova was advised to undergo treatment for alcoholism, but she denied that she needed help. "It was just enough for her to literally have vodka glasses to aggravate her condition. From the minimum dose of alcohol, she fell into a very serious depression. It worried me greatly, and for several months I was trying to take her to a narcologist, who treated me for alcoholism. But she and Seryozha were against it. Now I feel guilty that I didn't take her to the doctor anyway. Then, perhaps, everything would have turned out quite differently, "recalls Dogileva.
Elena died on August 23, 1997. The day before, they had a big fight with her husband, so he left for the dacha. Mayorova probably tried to calm herself down with alcohol. She canceled work on the painting "At the Knives", saying the patient. Elena also refused to be visited by Dogileva. She argued that she had an infectious sore throat.
According to one version, the movie star went out to smoke in the stairwell. With careless handling of fire and a kerosene lamp, her clothes caught fire. Mayorova did not know what to do. Then her hair and skin ignited. In this form, she ran into the theater of the Moscow City Council, next to which she lived. The doctors who arrived could not save her, because 85% of her body was burned. As it became known, she managed to send a message to Oleg Efremov's pager, in which it was written: "I'm dying! Come. "
Maiorov was buried at the Troyekurovsky cemetery. Her husband, Sergei, adhered to the version that the spouse committed suicide, since she did not want to live in 39 for years. After her death, he lived only nine months and died of cancer.
Natalia Kustinskaya
The star of the film "Three plus two" Natalya Kustinskaya lived a long and rich life. The actress was married six times, but the title of "black widow" stuck to her, as she outlived almost all spouses.
Kustinskaya always competed with Natalya Fateeva, and once Natalya Nikolaevna took her husband, cosmonaut Boris Yegorov, away from her colleague. Then, as the star of the painting "Ivan Vasilyevich Changes His Profession," said, Fateeva seemed to curse her. "She even failed to improve relations with her own children. I am alone too, but we came to our loneliness by different roads. Unlike Natasha Fateeva, I have always tried to live with feelings. I was looking only for love, but I didn't "hunt" for anyone, I didn't run after anyone, "Kustinskaya confessed.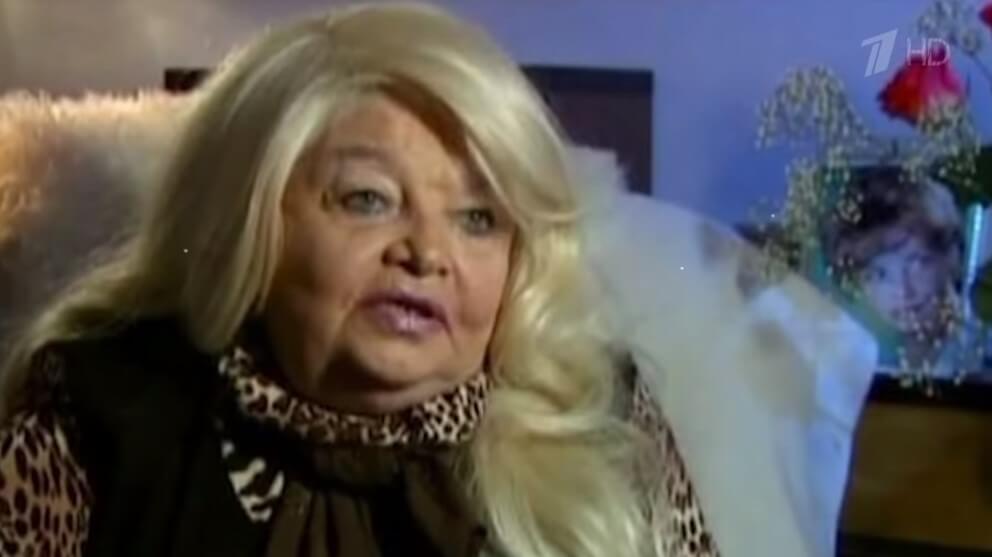 The actress's alcohol problems began after a series of deaths in the early 2000s. In 2002, Natalia Kustinskaya's fourth husband, MGIMO professor Gennady Khromushin, died. Then her little grandson and son passed away. "Having lost my son, being completely alone, I became seriously ill. Legs failed, there were problems with the spine. And fate seemed to take pity on me, sent consolation - Volodya, my last husband. But then she took it away, like the others. Five years later, he died of transient cancer, "Kustinskaya recalled.
The movie star became depressed, drank a lot, but did not suffer from hard drinking. However, addiction negatively affected the appearance of the star and provoked a number of diseases. In recent years, she suffered from several ailments: polyarthritis, sciatica, diabetes mellitus and pneumonia. On December 13, 2012, after suffering a stroke at the age of 74, the actress died without coming out of a coma. She was buried at the Kuntsevo cemetery next to her son.
Valentina Serova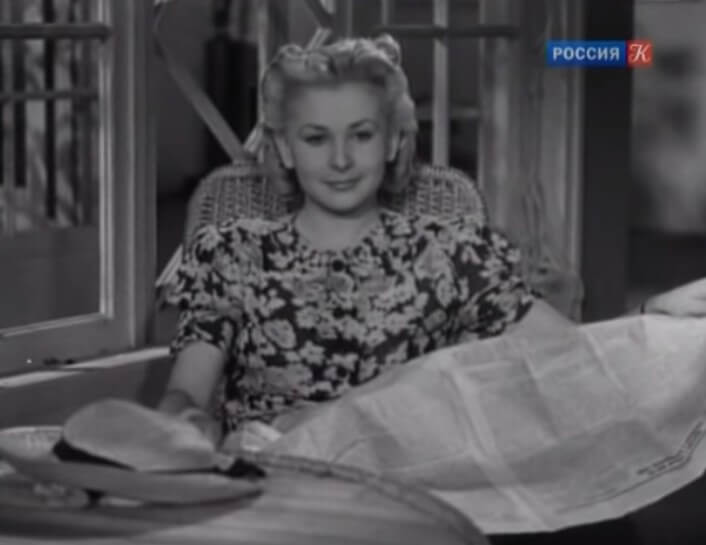 The star of the painting "Hearts of Four" by Valentin Serov was born in 1919, but later the date was changed to 1917. It was rumored that she did it herself so that she was admitted to the technical school of theatrical art. Even before the war, in 1938, Valentina married test pilot Anatoly Serov. However, their happiness was short-lived - it crashed on May 11, 1939, when Valentina was carrying her son under her heart. She named the boy in honor of his father Anatoly.
But the actress was not alone for long - she soon conquered the poet Konstantin Simonov, the author of the legendary work "Wait for Me". They got married, but Valentina's wife did not like her child from her first marriage, so the boy was sent to a boarding school in the Urals. Konstantin and Valentina had a daughter, Masha, in 1950. But the emergence of a common heir did not help them maintain their relationship.
At the end of 1940, the actress began to abuse alcohol, which negatively affected not only her marriage with Simonov, but also her work in the theater. After the birth of Masha, she went to the Maly Theater, although she had previously served in Lenkom. Her son from his first marriage literally broke the fate: Anatoly served for robbery and began to drink early.
Simonov took revenge on Valentina by suing her daughter. Although the child lived with the actress's mother, she was not allowed to see Masha because of her addiction to alcohol.
On the subject: Is it possible to save the marriage if the husband became an alcoholic, a drug addict, or fell into a sect: personal experience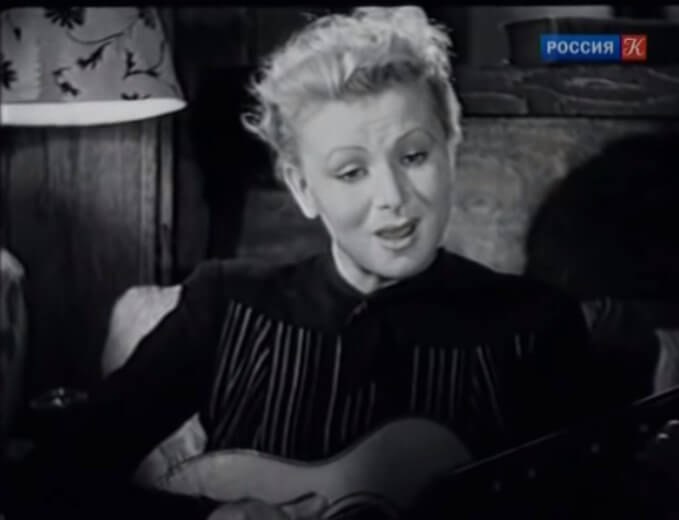 "Once Valentina Vasilievna called me:" Rimma, come, save me ". It turned out that Tolya was furious, the doors in the apartment began to chop down. I felt scared myself, I thought: well, how will he hit me with an ax. And when Tolya was imprisoned, a boy began to live with Serova. I remember a drunken Valya opening the door for me and saying: "Meet Rimma, this is Syusya. My last love. " She was wearing a blue tracksuit, her nose, which was already large, was made even bigger by thinness. Nothing like the old Serova. She was no longer recognized on the street. A terrible end, "her friend Rimma Markova said about Serova.
The star of the paintings "The Immortal Garrison" and "Lady with Character" literally experienced a son who died of alcoholism for a year. In 1975, she was gone at the age of 57.
Izold Izvitskaya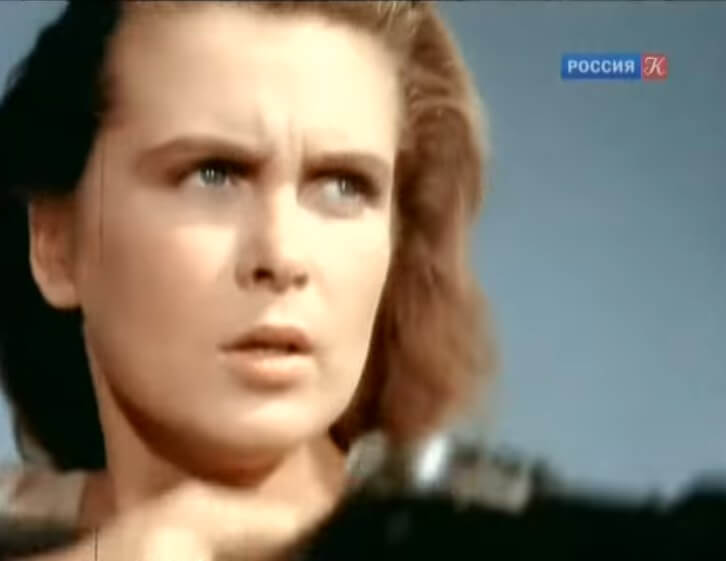 Izolda Izvitskaya was born in Dzezhinsk, where she was born in 1932 in a simple family of a chemist and teacher. In 1956, the actress got into the picture "Forty-first" by Grigory Chukhrai. The film brought the 24-year-old girl all-Union fame. However, after this cult film, the artist did not receive interesting offers.
The work in the film "First Echelon" allowed Isolde to meet with Edward Bradoun. She fell in love with him literally right away. When the shooting was bad, Isolde's husband drank and once offered her to join him. Izvitskaya quickly addicted to alcohol. In the movie, the actors were not called, so they were drunk. Isolde loved her husband very much, but at one point she was tired of his alcoholism. In 1971, they divorced.
The actress suffered without her husband and filled her grief with alcohol. Her friend Lydia Stepanova recalls that in February 1971, Isolde was starving. She lived alone, so she agreed that an acquaintance would come. But when Lydia arrived to visit, no one let her in.
"I stood at the door for a long time, called, knocked, but no one opened it. Then I would have had to open the door. It was two days before the door was opened, but Isolde was already dead. And then I called the neighbors and asked them to give the food to Isolde, although I was a lot surprised by her absence, because we agreed to meet, and she was waiting for me ...
And two days later they called me: "Well, Lida, you have intuition! From the Theater of the Film Actor they could not get through to Isolde in any way, they forced Bredun to open the apartment, and Isolde was already dead ". This, obviously, happened just somewhere at the time when I came to her. Edka later said that she drank, next to her on the floor was a bottle. And there who knows, "Stepanova noted.
Rumor has it that the movie star could have ended his life in a psychiatric clinic. Her ex-husband asked not to write in the conclusion that Isolde was drunk. That is why the cause of death is considered poisoning and disruption of the cardiovascular system. Izvitskaya was 38 years old. She was buried at the Vostryakovskoye cemetery.
Tatyana Samoilova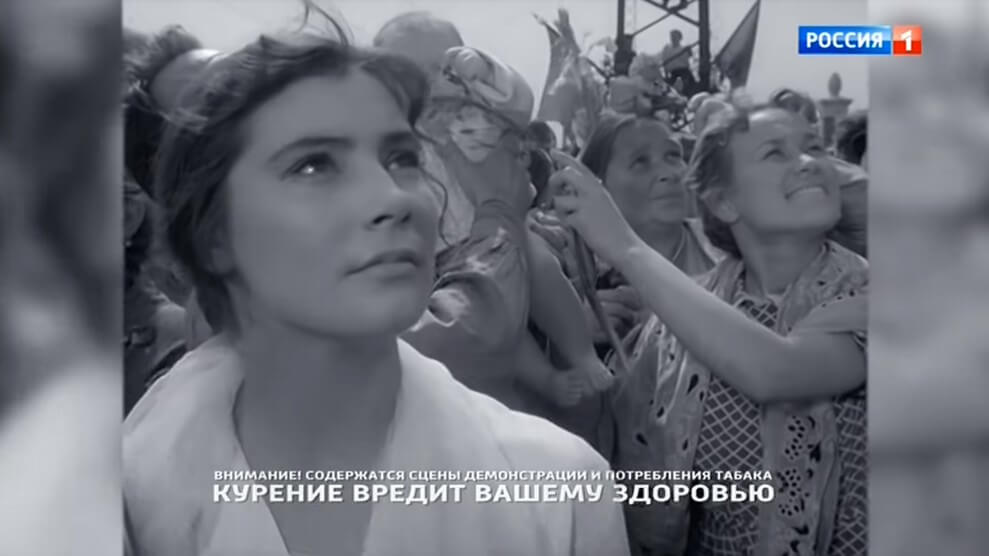 Tatiana Samoilova was born in 1934. She began her career as an actress in the early 1950s by studying at the Shchepkin Theater School. There she met Vasily Lanovoy, whom she married. In 1957, Tatiana starred in the popular film "The Cranes Are Flying" and became almost a sex symbol. The hairstyle that the actress had was then done by women throughout the Union.
The marriage with Lanov, obviously, broke up due to the tragedy that had occurred. On the set of the film "Unsent Letter" she fell ill with tuberculosis, and then learned about the pregnancy. "I should have had twins! Vasya really wanted children and, of course, persuaded me to give birth. But I still hoped that I would have a lot of movie roles. It was the most important thing at that time: to get well and act in films! I made my choice firmly: I went to some aunt and had an abortion in clandestine conditions, without anesthesia, "admitted Tatiana.
The second marriage with Vasily Osipov also broke up quickly. Tatiana wanted to have children, but they could not conceive a child due to the illness of her husband. Only in 33, the movie star was able to get pregnant again from Eduard Mashkovich. "When the son Mitya was born, everything in me seemed to be turned upside down. I began to look at the world differently. And I understood: actresses who refuse to have children lose a lot. Even the love of art is not worth this happiness - motherhood! And now, in order to be close to my son more often, I was ready to abandon any filming. I really enjoyed being a real woman! But I had no opportunity to sit at home and not work at all. My husband did not want to earn money, "Tatiana recalled.
On the subject: Parents do not choose: alcoholics, criminals and troublemakers in families of stars
However, she soon ceased to be called to the movies and in the mid-1970s the actress no longer acted. They said that she suffers from alcoholism, but most were of the opinion that she was simply forgotten by everyone and alone.
She spent the last years of her life alone in an apartment and was ill a lot. Twice the 1960s star left home and went missing. She was found in one of the hospitals. Tatyana Samoilova passed away on May 4, 2014, on the day of her 80th birthday. The woman was taken to a medical facility with ischemia, but the doctors were unable to save her.