The article has been automatically translated into English by Google Translate from Russian and has not been edited.
Dead children of the rich and powerful: money could not save them from tragedies
The three heroines of this story were the heirs of influential and wealthy people. Everything seemed to be in their life: money, connections, travel, entertainment. But none of this saved the young girls from a tragic fate.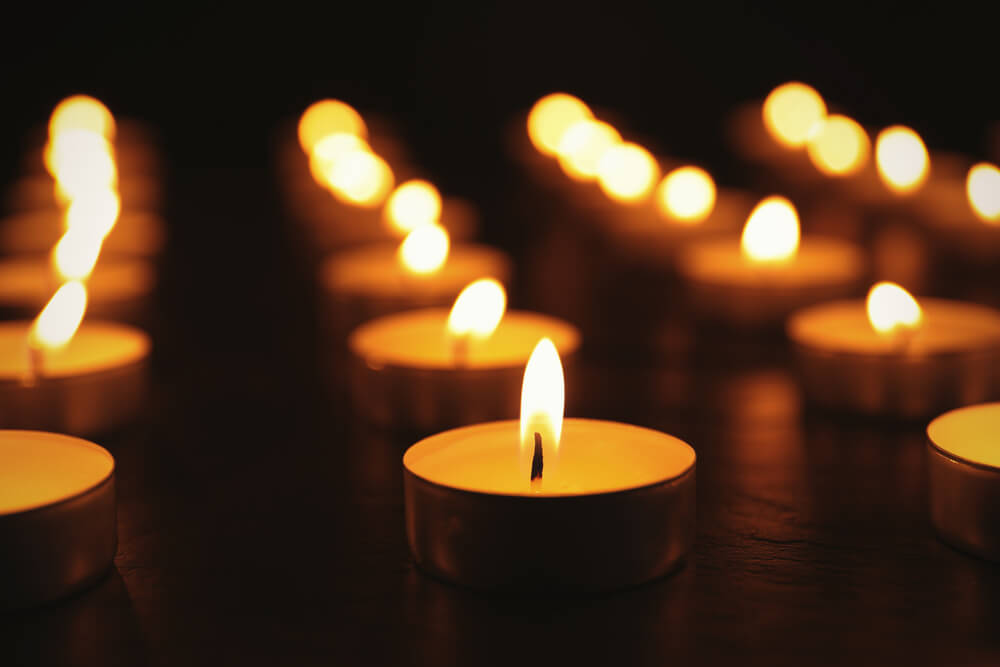 "Parents did not make it clear how to live without them"
2016 year was fatal for the family Soltan, tells open.lv. Everything happened very quickly - in a way that is not dreamed of even in a nightmare. On that day, August 14, the Russian media wrote about a terrible car accident, but something more was hidden behind the dry reports. The vice-speaker of the city legislature, Pavel Soltan, was then driving the car (at the age of 20, as a result of an accident, he lost his legs and hands. For many years he worked at the Institute of Prosthetics, he developed prostheses himself. He drove a car with the help of special equipment), his wife Svetlana and daughter Anastasia also rode with him. At some point, another car drove out towards their car, and they collided head-on at full speed. Only Anastasia survived - she received fractures of the pelvis and leg, lost a lot of blood. It was a real miracle, because nothing was left of the car. Soltan's parents died, she remained to live, but life did not prepare her for such an existence. Since then, everything has changed.
Two months before the accident, Anastasia married a municipal deputy from A Just Russia, Alexei Plotnikov. They seemed to live happily ever after. However, a car accident changed everything - the husband did not take care of his once beloved wife, but simply left her. Soltan shared her experiences on social networks. It was clear that her life was very bad.
"I am 21 years old. Back in the summer, I had everything I needed to be happy - this is my family. Loving parents and loving husband. In August, my parents and I had a terrible accident, my mother and father died, and I was between life and death. For me, my parents were everything, and my husband also left in the hospital. I didn't know how to continue to live. To be honest, I still don't know. But I live! It's hard, it hurts, it's scary, but you have to live!" Anastasia publicly admitted that her husband was not even interested in how she felt. For two months - not even once!
According to the girl, soon after the death of elders Soltan, her husband moved back to his apartment. Plotnikov explained the need for separate living by the fact that he was too busy, and it was more convenient for him to get to his place of work from his native district. But the thought of divorce appeared in a girl only when she discovered the loss of money donated by her parents for their honeymoon trip.
"We had to go to the honeymoon on the sea in the fall. It was a gift from my parents for the wedding. 200 000 rubles (2600 euros) were on the travel agency account. But after the accident, I am not able to go somewhere, and we decided to postpone the trip for six months or a year, "said the girl on the social network. - The other day I went to a travel agency, and it turned out that Alexey came there alone and wrote a statement about the refund. And he explained to me that he decided to take the money, because they are now more important to me than the sea. He refuses to return them, despite what I asked, friends and relatives. "
There was one more problem - not only her husband turned away from Anastasia: her half-sister Veronika, too, seemed to act not in her interests. The woman insisted that Anastasia go to the hospital and undergo a three-week rehabilitation course. When this happened, she took a smartphone and a tablet from her younger sister so that she would not hang on social networks. Veronica also asked friends not to give her sister money. "Rehabilitation will last at least three weeks. She did not want to go there and tried to escape. In order to take care of her health and complete a full course of exercise, my husband temporarily changed her iPhone to a regular push-button phone so that Nastya was not distracted by social networks, posts, likes, interviews and the number of times she watched her video, "wrote Veronica.
It was a confrontation: Anastasia accused her sister and her husband of sending her to forced rehabilitation "without toiletries, panties, towels…", that she had no winter things, money and keys to the apartment, and Veronica assured that she did everything only for the good of her sister, tried to help her, paid for the hospital. At the same time, Veronica understood why her sister did not want to be treated - they say, with crutches, they pity her more ... As a result, Anastasia nevertheless escaped from the hospital, finding shelter with a friend.
And then that day was approaching. A day before even more sad events, Anastasia nevertheless received the keys to her apartment and was able to return home. However, nothing good came of it. The girl could not live without mom and dad. "I love my parents very much, they gave me a lot. But I resent them for not letting me know how to live without them. How to live without them. And that life doesn't end without them. I was very dependent on my parents. I loved them madly. And the fact that I don't feel them now, I don't hug them, I still don't understand this. When I see my mom in a photo or hear her voice in a video, I want to go there and I can't handle it."
November 24th was Soltan's birthday. At first, Anastasia wanted to just forget about it, pretend that the holiday did not exist. But then I realized that you can't deceive yourself, and your parents would not want this. "They would like to see me painted, with a beautiful haircut, in a dress that my mother and I bought in the summer," Nastya wrote. "Veronica used to ask me what I want as a gift, and I answered that nothing. And now I want a gold chain with the letter S. Soltan, Svetlana, Fortitude. This will be my guardian. I would like to go to a cafe in a dress, sit with good people, but they isolated me. Now I'll go for a walk with the dog, then in the bath, and then we'll eat dumplings with a glass of wine, I can, I haven't slept for the third day, "Soltan wrote a day before the tragedy. And on the 24th she died - she committed suicide by jumping out of the window.
As it turned out, a few days earlier, Anastasia had already tried to take her own life, after which she was taken to a psychiatric hospital, and then released for rehabilitation. Then it turned out that Soltan was mentally ill. But no one was able to help her.
Version of ex-husband Soltan about what happened
City Council Deputy Alexei Plotnikov assures that everything was completely different from what his former wife told everyone. Alexey liked the way he had a family, and after the accident he did not leave Anastasia.
"All the time after the accident I was in Sestroretsk with her. When she was transferred from Sestroretsk to the Elizabethan hospital, there was a ward with an adjoining room: in one room there was her bed, in the other room there was a sofa on which I slept. In the last week, they brought a cot, where I slept next to her bed. For the last nine days, I asked Nastya, said that already that moment when it was necessary to concentrate on the matter (in September of 2016 of the year he ran for the deputies of the city legislative assembly). But, unfortunately, Nastya did not support me at this moment. And I came to her when the elections have already taken place. But at that moment the dialogue did not work out in any way, Anastasia was sure that she was left. And of course, from 19 September, communication with Nastya was only 24 or 25 September. When she was in such a lively, maybe even in a nervous mood, she demanded that I bring the money. "
Plotnikov assures that he did everything for the good of his wife, but the trouble lay in the people who were next to her - sister Veronica and her husband. "It's a pity that Anastasia was with people who gave her, in my opinion, not the best advice - to file for divorce. This initiative of Anastasia, together with her sister and husband, carried out by a lawyer. You can't be cute. Fight for the person who says: "I don't want to see you, don't come here." From my side, the conversation was short, which ended after the transfer of the money that she asked for. "
The victim of the disaster had a mobile psyche, and all this was laid down in his school years, according to Plotnikov. And it all happened because of my sister. Alexey was told for a long time not to have anything to do with this family, because they are "not good". "Nastya has become very dependent on support on the Internet, on social networks. It was very important for her when she was given likes. Both parents said, and Nastya too: she is afraid of evaluation, evaluation from the outside. When Anastasia began to be criticized, she could not stand it - this is what Alexei suggests.
"Nastya had to be separated from her husband. And my sister did it. It all affected together. Nastya was completely knocked out from under her feet. Yes, she could not bear the separation from her parents, Alexey admits. - Of course, it is very unfortunate that Nastya did not have authority in this whole situation, despite the advice of brother Pavel Mikhailovich, friends of her parents, her friend, did not hear what I said. As a result, a sister became a close friend at that moment. But life has shown that this was the wrong priority for Nastya. Veronica took the burden, pushed me, but this load itself did not carry it to the end. God is the judge of everyone in this situation who is present. I will live with it further. "
The bloody murder of an 16-year-old girl
Robert Teslyuk in the world is known as the man who holds the post of general director of the oil company "Arman" - a joint venture of "Lukoil". It develops a field of the same name, located on the Buzachi peninsula on the coast of the Caspian Sea.
In 1995, Robert and his wife had a daughter, who was named Victoria. However, the childhood and youth of this girl were not quite correct and complete. The fact is that Vika's parents worked abroad most of the time, for some time the girl lived and studied next to them, but then she returned to Moscow and lived with her grandmother. At the same time, she led a far from childish lifestyle. Victoria hardly went to school, so she studied with tutors, hung out at clubs, dressed provocatively, started relationships with older men, drank alcohol - in a word, she lived to the fullest and did not think about the consequences.
"She was all blooming, saying that she was dating an adult man and sooner or later she would marry him. Vika was generally very amorous. But lately, according to her, she liked to communicate with adults, and her peers were no longer interested. She said that she had made rich acquaintances in the clubs - one banker, another - a foreign car driver. Did you lie? I don't think. Even after our meeting, a white Land Cruiser jeep drove up for her with a man driving, "said one of Victoria's friends.
It is not known how Teslyuk would live today, because in 2011 she died. Although the murder of Victoria took place seven years ago, it has not yet been solved, and the perpetrators have not been found. Everything was planned too carefully.
The fateful day for Teslyuk came 26 March 2011 of the year. Early in the morning, Victoria told her grandmother that she went to a math tutor, and no one else saw her. The girl left home and did not return. During the investigation of this case, many theories and assumptions were made about how it all happened, but for sure the picture of that day is known, perhaps, only to Victoria and her killers. They say that Teslyuk did not even get to the bus - instead, she got into a car to unknown people.
They found Victoria, or rather her body, far from immediately - only a month later. And the picture that opened to the police officers was truly shocking - the deceased had a broken nose, jaw, teeth were knocked out, and eight fractures from a blow with a blunt object were found on the skull. She was not wearing any clothes, only thongs! And also a ring with a jewel, which indicated that it was not the thieves who killed her.
The police did a great job investigating this case: examinations were carried out, friends and relatives of Victoria were interviewed, as well as her father. Then, a few years ago, Robert said that he might have secret envious people who do not like the fast career growth of a top manager, but at the same time, Teslyuk could not name obvious enemies or ill-wishers.
The hopes of the detectives were connected with the study of the recordings of surveillance cameras on the track. As soon as the date of the murder was established by the examination, the operatives watched several dozen hours of video recordings. "The detectives and investigators have done a colossal job," said the law enforcement agencies. Video recordings made three days before the disappearance of Victoria and three days after were seized. They featured about 700 suspicious cars. All of them were "broken through the base", and their owners were identified. However, after questioning each of the motorists, it turned out that they have a XNUMX% alibi. The mystery remained unsolved.
"Rest in peace, Dianka"
Platon Lebedev is a Russian businessman, co-founder of Menatep Bank, former Chairman of the Board of Directors of Group MENATEP. Plato has four children, more recently he also had three grandchildren, but terrible happened in 2016, Diana died in an accident, 19-year-old granddaughter.
Diana was one of those who are called golden youth. The girl had everything - expensive clothes and accessories, dinners in glamorous restaurants, luxury cars, studying at one of the best universities in Switzerland. Thanks to her grandfather, she led a very luxurious lifestyle. However, neither money nor fame in certain circles helped Lebedeva to avoid what was destined.
It all happened on November 24, 2016. The girl, along with her friend Azer, the nephew of the head of the state department of the legal department of the government of the Russian Federation, were driving on the road from Lugano to Geneva. It was rumored that young people did not just move around - they staged real car races. The result turned out to be irreversible: the car in which Lebedeva was, along with his 23-year-old companion, who was driving, broke through the barrier and fell from the bridge into the lake. Their bodies were found at the bottom of the reservoir. The mangled car was lifted from the bottom of Lake Lugano with the help of rescue boats and a crane. The area where the tragedy occurred is called the "devil's bridge" by the locals.
Many knew Diana, so this disaster was a real shock to her peers. For example, Dmitry Malikov's daughter Stefania was very friendly with Lebedeva. The girl dedicated touching lines to the deceased, and also revealed the true cause of the tragic accident. "It is impossible to describe and tell what I feel ... A huge tragedy. Dianka... A bright heart and a pure soul! Physically you are no longer with us, but in our hearts you will always live! I do not believe and cannot believe. You were incredibly beautiful both internally and externally, cheerful, sincere, cheerful and wonderful person! God takes the best. And you were just that. Sleep tight, angel! PS There were no races, there was heavy fog, serpentine road, wind, and the driver lost control. Be kinder and more humane, people! Do not judge or discuss! After all, no one knows what will happen tomorrow. Rest in peace, Dianka."
More than a hundred people came to say goodbye to Diana. Friends of the untimely deceased Lebedeva wept over her grave and recalled through tears the happy moments spent with her. The heartbroken mother of the deceased, Lyudmila, remained silent. She held tightly the hand of Diana's father, who sat next to her. Platon Lebedev closely monitored Lyudmila's condition and carefully straightened her shawl. On this story of Diana, alas, ended.