The article has been automatically translated into English by Google Translate from Russian and has not been edited.
Personal experience: how I didn't buy clothes and cosmetics for 9 months and what came of it
We didn't manage to save much, but we managed to understand ourselves better. Worth trying! Natalia Kopylova talks about her experience especially for Life hacker. Next - from the first person.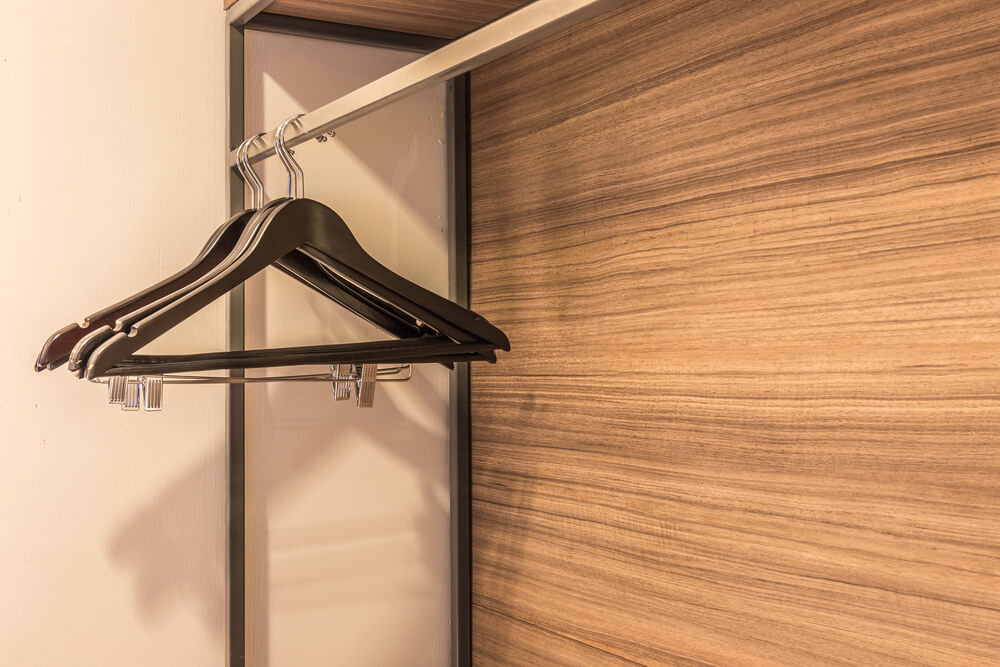 Last July, my husband and I were preparing to move, and I was packing my things. There were many of them. Not that this is a revelation. I love to buy and choose clothes and shoes, and occasionally make forays into cosmetics stores. Photos of all my clothes, except the freshly bought ones, are uploaded to the app to make it easy to put together. By that time, I had over 20 skirts, 30 dresses and at least 10 pairs of sneakers and sneakers in my wardrobe. And yes, I really did wear it all.
But by this moment I had been working on a remote site for almost a year. Accordingly, I no longer had to dress up every day. Instead of seven sets for a week, most often came in handy no more than four. And in this case, I risked just for the rest of my life not to demolish what I already have.
Same thing with makeup. Not that I had a lot of it, but some of the pallets, bubbles and jars were used very rarely. First of all, we are talking about decorative cosmetics, which I have in store for special occasions.
The issue of savings in this case was not acute.
I buy a lot, but I spend a moderate amount for my own budget (from my salary, if you suddenly wanted to feel sorry for my husband). In the personal account of the bank you can see how much I spent on cosmetics, clothes and shoes. It is worth noting that in the category "Clothing and shoes" some things of the husband and an autumn coat crept in, and in "Beauty and Health" - medicines. On the other hand, part of the expenditure passed statistics, so this figure can be considered correct.
What are the experimental conditions
In late July, I decided that it was enough to endure a shopaholic revelry. And then I bought a dress and jumpsuit. But then she pulled herself together and wrote the conditions of the problem:
Do not buy any clothes. You can break this rule only if I get a thing on the top ten on a five-point scale.
Do not buy any shoes, except for winter boots of a certain company. Everything is simple here: I threw such ones earlier, but these are the best shoes for many kilometers of walks in snowdrifts and ice. So say my feet and joints, and I have no reason not to trust them.
No bags (this is a very important point).
No makeup except necessary if the old packaging is empty. I was ready to give up new shadows, but I have one bottle of carcass, and I need it. And the key to a successful experiment is not to set impossible conditions.
Consumables such as socks and tights can be bought.
In general, no tin, all conditions are fully feasible. Initially, I wanted to give myself an experiment for a year, but then I decided to start from six months and extend the experience every month. In August, I tightened the ties on my virtual wallet and started.
How was the experiment
As you can see from the amount of my clothes, shopping for me is not only a way to acquire something that covers nudity. These are strong emotions at the time of choosing a thing and acquiring (and it is important to pay with your own money), time and intellectual expenses for compiling sets. Therefore, the success of the experiment largely depended on the emotional background.
In August and September it was very simple. We were engaged in paperwork for the apartment, went on vacation, so there was enough impression. I didn't want to buy anything, there was no time even to think about it.
But then the problems crept up. Things began to tear one after another and wipe themselves, which I could quickly jump into to go to the store or meet my husband after work. What remained, it was necessary at least to iron before donning, and this already took things beyond the framework of "quickly" and "comfortable." But there was enough enthusiasm, so I learned how to prepare for store exits in advance and did not update the wardrobe.
On the subject: Why is it dangerous to shop on Instagram and how to unleash impulsive shopping
In December, I began to choose winter boots permitted by the conditions and even bought them, but it did not work out with them through the fault of the online store. But two unforeseen purchases burst into my experiment.
The first was a red fur coat made of faux fur. This is the very thing on 10 points that I have been in love with for a year now. Therefore, I allowed myself to buy it. It took 2 thousands of rubles (about 30 dollars). And the fur coat pleased me all the rest of winter and part of spring.
With the second purchase, it turned out differently. I happened to be in the mall when I was very upset. And I went to the store. If you are waiting for the continuation of "everything is as if in a fog", then no. I found a coat from a series of those famous St. Petersburg summer raincoats on a hanger with a huge discount. Moreover, he was exactly the same as I myself had long thought of in my head. And a control shot: long sleeves, which are not easy to find for my height in 182 centimeters. Waiting for what will be "like in a fog"? No again.
I safely left the mall because I asked myself the question: do I want to buy this coat because I'm upset, or is it really good? Then I measured it in another store of the chain in two weeks and bought it only a month later in the third, because it is a good base item for centuries at a ridiculous price of 1399 rubles (about 20 dollars).
Apparently, these acquisitions were enough to satisfy the shopaholic itch before April. Until this month, the article post was easily observed.
Why the experiment ended
There were several factors:
I urgently needed white sneakers, because around them I build many images. Last year I had to throw it away. Of course, it was possible to do without them, but why.
I subscribed to several bloggers filming reviews from stores and saw things that I had long wanted to buy. For example, I searched for the perfect pink-powder suit for almost two years.
People began to come to visit, who had to be accompanied on shopping. It's very boring to go shopping and not try anything on.
Silhouettes and styles that I adore are in fashion. It is likely that in the next season some trends will decline and I will be left without perfectly fitting clothes.
The main reason: I'm tired. The experiment rested on pure enthusiasm, because I had no reason not to buy. I just wanted to check how it would be.
Did i save
Of course, part of the money was redirected to more urgent needs. But especially the weather, this savings did not.
On average, for almost six months of this year I spent three times less. But this year I did not buy expensive outerwear, although my husband has running shoes in expenses again.
Such an insignificant difference was made, including noticeably higher prices. Everything that I bought after the end of the experiment was purchased at a discount.
On the subject: Utah student earns $ 3400 from blood plasma donations to pay for shopping
How I got out of the tie
With such experiments, things are like with a diet: there is a risk that after severe restrictions you will pick up even more - in this case, things from the hangers. Therefore, we had to act gradually.
If I found a thing I liked, then I did not buy it right away. No impulse purchases - only balanced decisions. I usually tried on a thing in the store and left to see if I could save money. And it always worked out because I:
I subscribed to the newsletter on the store website. Usually they give a discount code for this. But carefully read the conditions: not everywhere this discount is cumulative with other offers.
I was looking for analogues. I tried on sneakers from a well-known sports company and realized that they fit me.
Determined by size. Then I went to the site and looked for the same model in different colors. Coincidentally, the one I liked the most was at a wonderful discount. Together with the promotional code for subscribing to the newsletter, the sneakers cost less than 4 thousand rubles (about $ 60) instead of 7 thousand (about $ 110).
I waited. This is not my merit, rather luck. But it turned out that while I was waiting for the moment, many of the things that I liked were moved to the SALE section.
Mastering AliExpress. To buy something cool, you have to conduct a whole research work. Impulsive shopping is not the place here.
As a result, each purchased item hit the emotion several times:
when choosing and / or trying on;
upon purchase (and doubled the joy of saving);
upon receipt.
So I got fed up pretty quickly without buying anything extra - by my own standards, of course.
Why are these experiments useful?
You may have read up to this place and think: why do I need it, because I don't use makeup and wear jeans all year round. But most of us have areas in which there has been a search. For example, you buy 100 books in a year, and read 5. Or they have already bought several models of tanks, but have not yet fully assembled a single one. Finally, dumbbells, a barbell, and a yoga mat could have accumulated in your house, and all this is covered in dust. It's not about saving, you could give it all.
Constraints help make better use of what is.
For example, you don't buy a new book until you finish reading the existing ones. Or will you already begin to form a tank division on a regiment. Or, as in my case, you will more often wear trousers lying on the far shelf to a conventional store, because the jeans have run out.
What discoveries have I made
The subtitle sounds a little louder than it actually is. I did not make any revolutionary discoveries, all this was clear before the experiment began. But I note that the restrictions:
a) pump creativity
When you constantly buy something new, it becomes the favorite. Months without shopping provide more opportunities to compose what you already have in new ways. Although it works, only if you like to collect new images. I love, and I even have a special tag for them on Instagram. So it was easy and pleasant.
b) help make better decisions
As you can see, even during the experiment I bought something, but these were by no means spontaneous acquisitions. Therefore, I am satisfied with 100% with each new thing.
c) free up space
What torn went to the trash. Some of the things that lost relevance or ceased to correspond to my internal state, I gave to a thrift store. The ban on purchases helped not fill the voids on the shelves immediately.
The cosmetics simply expired, and it stopped lying on the heart with a weight, because I use it extremely rarely.
On the subject: "Until shopping will separate us": how to save a marriage if you are a shopaholic?
d) help to look for oneself
I will not write again how I love clothes. In general, I am satisfied with the contents of the cabinet, but over the years you begin to better understand yourself. There are many great clothes in the world that suit you, but they are not yours. I can't say that I'm buying something "not mine," I've been in business for a long time. But sometimes it takes time to think, to work on a theory in order to return to practice.
During these nine months I looked at myself and my wardrobe with new eyes. Fortunately, I liked everything.
How to conduct a similar experiment
Think over the conditions under which you will play. If there is no framework, sooner or later it will become unclear what to do next, and you will wave your hand to the experiment. And remove the triggers that can lead you astray:
Do not go to shopping centers. Even "just look" and for the company.
Unsubscribe from fashion bloggers. Leave only those who give a deep theory. Use new knowledge to work with existing things.
Unsubscribe from online store newsletters.
Think more about what your ideal wardrobe looks like. You see some thing - twirl it mentally. Maybe it's not yours at all. Take more breaks. Well, if some object does not disappear from your head, buy it: you did everything you could.
With the result that
Deprivation ennobles, but only if it is your conscious decision. If some area hurts and itches, try to put this experiment on yourself. But put real conditions and do not reproach yourself if you are forced to leave the race ahead of schedule. In the end, this is the case when the process yields more than the result.