The article has been automatically translated into English by Google Translate from Russian and has not been edited.
How a saleswoman from Russia built a business for $ 22 million and accustomed foreigners to sauerkraut
Galina Sidarok came up with a business for pickling and pickling vegetables 15 years ago, when she worked as a saleswoman in the market. Her company grew into a business with revenue of 1,5 billion rubles ($ 22,2 million) per year and attracted large retail chains not only in Russia but also abroad, says Forbes woman.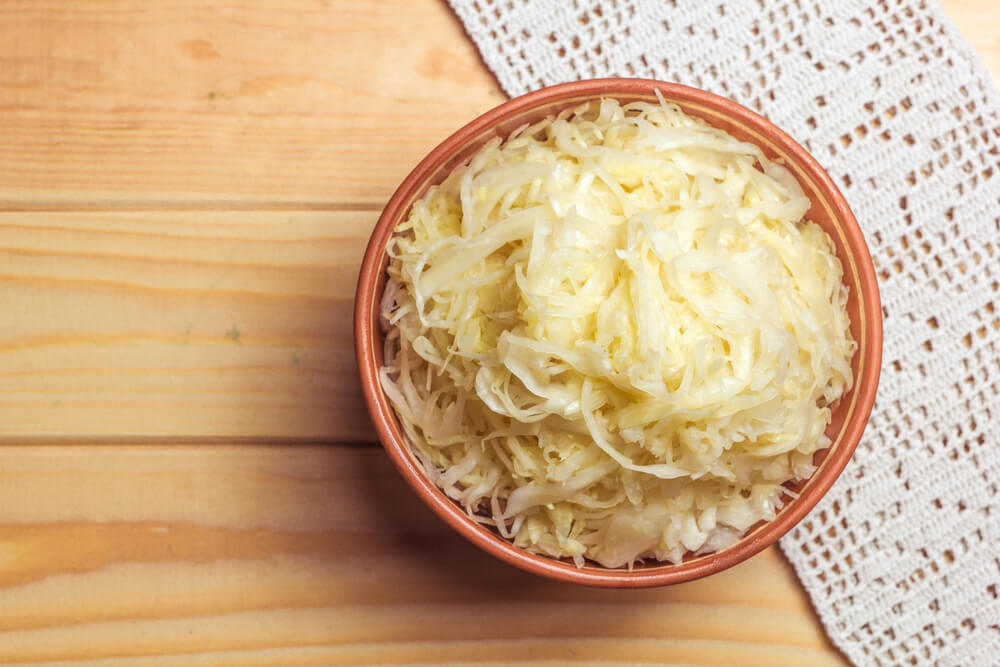 At the end of August 2016, the telephone rang from Australia at the office of the Nizhny Novgorod pickles producer Echo. Entrepreneur Nikolai Dyshlyuk, who left Russia seven years ago, was looking for a supplier of natural unpasteurized sauerkraut for Australian retail chains. A search query led him to the Echo website, which, unlike competitors, had an English version.
"I called the sales department, but the employees thought it was a joke, that I was seriously ready to carry their vegetables to another continent," Dyshlyuk smiles.
Nine months later, the first batch of sauerkraut from Nizhny Novgorod went to Australia. Today, two 40-foot containers — about 26 tons of cargo each — go there by sea every month.
The idea to create a business for cleaning and harvesting vegetables came to Galina Sidarok, co-founder of Echo, 15 years ago. Now her company produces under the Beloruchka brand vacuum-cleaned peeled vegetables, pickles and pickles, Korean salads and health food, and delivers them to large retail chains throughout Russia. In 2019, the revenue of Echo, according to Sidarok, reached 1,5 billion rubles.
Food vacuum
In 2003, 40-year-old Galina Sidarok, future co-founder and director of Echo, traded vegetables in the Nizhny Novgorod market. After graduating from the institute with a degree in trade economics, she worked for 15 years at Yuvelirtorg as the head of the section.
"When the company was transferred to private hands, many employees parted, and I, too, was left without work and with three children. We had to do something, "the entrepreneur recalls. As a result, she offered to sell peeled onions to her future business partner Shavkat Sayfutdinov (Sayfutdinov owns the legal entity Echo on a parity basis with Lyudmila Alexandrova, daughter of Galina Sidarok. -Note Forbes woman) He was engaged in the import of vegetables and supplied them, including for the tent Sidarok. The partners went to the producers of frozen dumplings to study the demand, and made sure that the business idea was working - in the dumpling shops they immediately became interested in the product.
"While we washed and peeled dumplings onions with our children, we were looking for ways to grow our business," Sidarok says.
By the beginning of 2005, the revenues of the Sidarok and Sayfutdinov enterprises amounted to 4,5 million rubles (66,5 thousand dollars) per month. In search of new customers, they agreed to meet with representatives of the Spar supermarket chain in Nizhny Novgorod. The employees responsible for working with suppliers, entrepreneurs offered peeled onions, but those interested in a wider range. They were ready to conclude an exclusive contract with Sidarok and Sayfutdinov if they could supply them not only onions, but also other peeled vegetables in a vacuum.
"There has never been such a product on supermarket shelves," Sidarok explains the interest of the retail chain.
To develop a technology for evacuating vegetables and technical documentation, entrepreneurs went to Vidnoye, Moscow Region, to the All-Russian Research Institute of Canning Technology. Production was organized in Nizhny Novgorod in a leased premises of 250 square meters. m. They hired a technologist, a sales representative, a team leader and workshop staff — a total of 18 people, purchased equipment — five Russian machines for cleaning vegetables with a production of 50-60 kg per hour and Italian vegetable cutters. The partners invested 350 rubles (more than 000 thousand dollars) in launching the business. It took six months to collect all the documents and bring the new product to the market, Sidarok recalls.
Deliveries to chain stores began with onions, carrots, potatoes and beets. At that time, the founders of Echo themselves still did not fully understand if their product had great prospects. When Perekrestok ordered the radish for the producers, they were perplexed: "Well, who will eat the Uzbek radish, which is sealed in a bag?" But lovers of radish were found among the buyers of the network included in the X5 Retail Group holding - a repeat order for the product was nine times larger than the first. Six months later, the Echo evacuated vegetables appeared in Auchan, Metro, Lente and Okey in all regions where these retailers are present. There was no need to persuade them to take the goods - network representatives noticed it on the shelves of competitors and came to the Echo themselves, Sidarok assures. The manufacturer's revenue reached 6 million rubles (88,7 thousand dollars) per month.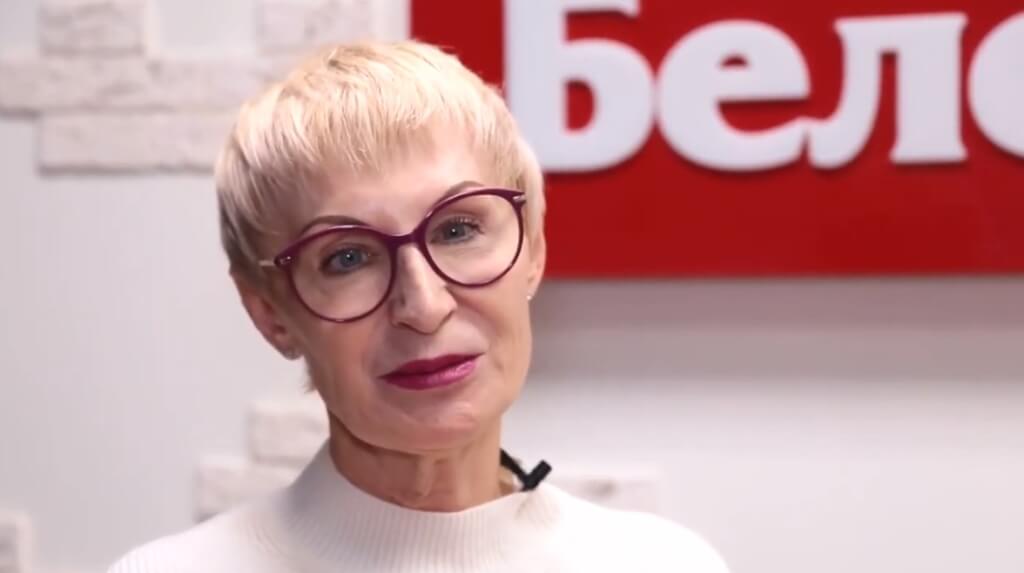 National economy
In the fall of 2005, the markets of Nizhny Novgorod were quarantined.
"Then the markets served as the only place where you could buy sauerkraut, it was sold by weight - laid out in plastic bags. Markets do not work - consumers are left without pickles and pickles, "Sidarok explains. She went to the Perekrestok network with a new business idea - to sell unpasteurized sauerkraut packed in small plastic buckets. The retailer became interested again.
In search of recipes, Sidarok and Sayfutdinov drove through the villages of Nizhny Novgorod and neighboring regions. The housewives with the most delicious cabbage were invited to their production - for a fee: someone was paid, someone was provided a service.
"One woman was helped to get a rare medicine, another was rented an apartment for her student son - they also looked after him while studying, while her mother is far away," Sidarok says. During that time, while the village mistress was working in production, the team had to learn its art and adapt the recipe to large volumes.
For several years, the novelty has become the flagship product of the company. According to the press service of the X5 Retail Group (it combines the Perekrestok, Pyaterochka and Karusel networks), it is sauerkraut in the assortment of the Echo range that is most popular. Today, according to Sidarok, fermentation and pickles account for about 60% of revenue. In addition to ordinary sauerkraut, they also produce kimchi, Korean carrots, Georgian cabbage - all based on traditional recipes of Koreans and Georgians (they came to the Echo factory to train employees in their craft), as well as pickled tomatoes, salted greens, wild garlic, garlic, mushrooms and ginger.
As the assortment expanded, the need for new production facilities grew. In March 2006, Sidarok and Sayfutdinov decided to buy an unfinished building with an area of ​​17 square meters. m, they repaired it, equipped the workshops and hired additional staff - the number of employees has grown from 000 at the start of the business to 18 today. Production volumes in the new place also began to grow rapidly: if in 400 they amounted to 2005-500 kg per day, then today - more than 700 tons.
On the subject: 'I do not think that I am more capable than others': how an American built a billion-dollar dress rental business
Sydarok finds it difficult to name the total number of suppliers of vegetables for their production.
"We only have over 100 potatoes, but they are all variable," she explains. - Each farmer has unsuccessful parties, and if something is wrong, then we deploy it and purchase from another. Next time it could be the other way around. "
The geography of supplies is wide - from Belarus to the Volga region, and before the introduction of food sanctions, Dutch vegetables were also used. Echo production technologists constantly have to adapt to the changing characteristics of varieties of vegetables and other products.
"Either cabbage is not juicy, or yeast does not" eat "sugar. We hand over samples to the laboratory so that the researchers explain what exactly has changed in the composition, and then we change the requirements for suppliers, we adjust the recipe, "complains Sidarok.
The owners of Echo refused the idea to deliver their products to restaurants, although there was a chance to become a McDonald's supplier. In 2010, when there were no fresh, peeled vegetables in the menu of the network, Sidarok agreed to meet with her representatives in an office in the center of Moscow.
"I suggested that they introduce carrot balls into the menu. But when they voiced the volumes that we must provide, I refused. We did not have such capacities, "the entrepreneur recalls. Soon, similar vegetable snacks appeared in McDonald's restaurants - carrot sticks. The network representative did not respond to a Forbes request at the time of publication of the material.
Kimchi in Old Russian
Wholesale deliveries of "ethnic" products from Europe and the CIS to Australia occupy an important place in the activities of World Wide Exporters Nikolai Dyshlyuk, who organized the delivery of Nizhny Novgorod cabbage to Australian supermarkets.
"The world has a strong trend towards a healthy lifestyle and healthy eating in particular. Sauerkraut belongs to the group of fermented products, its beneficial properties have long been known, "the entrepreneur explains his interest in Echo products. He puts sauerkraut on a par with Korean kimchi and Chinese kombucha.
When Dyshlyuk came to the owners of Echo with a proposal to establish supplies overseas, Sidarok reacted to his idea with irony: "Today, what can you hear, but how serious is it? I said: "Well, if you want, come." And they took it and arrived. " Negotiations, discussions of product samples and other details lasted for nine months - the price, quality and packaging of the product were important for the importer, which had changed radically by the beginning of deliveries.
"You can hardly guess by looking at the jar that the product is Made in Russia," Dyshlyuk smiles. Labels for the Australian version of Echo products are printed in Europe, then sent to the factory of the manufacturer of plastic containers and soldered into cans during the casting process.
On the subject: Forbes: 5 major financial mistakes women make
Sauerkraut for Australia
"Echo" presented about ten samples of cabbage with different seasonings, berries and other additives, the Dyshlyuk team took 3-4 and sent it for a tasting in Australia. But partners from the Australian Woolworth network did not satisfy the goods at first.
"We were amazed how much Russian preferences differ. Apparently, my taste even after many years of living in Australia remains Russian, "Dyshlyuk comments.
The recipe began to be finalized, after each change, the samples were sent to Australia by courier service, overseas colleagues tried and again asked to make changes: reduce the amount of sugar, salt, garlic, increase the amount of pepper, add turmeric, popular among Australians, and so on until they received what they wanted. Three types of cabbage - spicy, with horseradish and carrots and turmeric - began to be delivered to Woolworth, Australia's largest network with more than 900 stores, as well as 1500 independent stores and cafes. Soon, they managed to establish supplies to New Zealand. According to Sidarok, export to these countries accounts for 5-6% of the products produced by Echo.
They deliver cabbage by sea, the whole journey takes 8-9 weeks, another week goes to shipment. The main difficulty for the importer is that the product is sensitive to temperature extremes, so the temperature regime must be strictly observed along the way, explains Dyshlyuk.
In foreign supermarkets, sauerkraut is located in the vegetarian section and belongs to the category of healthy food.
"Previously, Australians did not know much about this product and even more so did not know that it can be used as a snack for strong drinks. They eat it as an independent dish or add it to burgers, "says Dyshlyuk. Sidarok sees nothing surprising in the fact that her product is in demand on another continent: "After all, we do not limit our diet to potatoes and carrots, but eat everything that we are brought in: bananas, papaya, and avocados."
Echo hopes to accustom Americans to sauerkraut. In March, the company's products will be presented at a food fair in the United States, and entrepreneurs plan to enter the US market by the end of 2020.