The article has been automatically translated into English by Google Translate from Russian and has not been edited.
One, all alone ... Why the famous Russian 'bachelorettes' do not marry
Singer Zemfira, film director Tatyana Lioznova, actresses Faina Ranevskaya, Galina Stakhanova, Dusya Germanova, Tatyana Agafonova, Anna Semenovich ... 10 famous Russian women have never been married.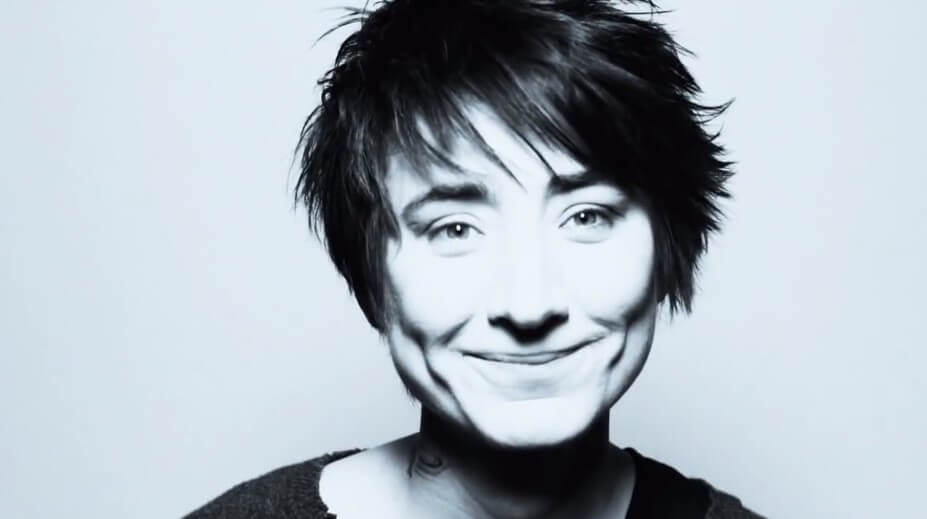 In any case, the public knows nothing about this, writes AIF. But why did they fail to start a family? Is the only fault of a career?
Faina Ranevskaya
- Faina Georgievna, why are you not married?
- And for whom to go for? Ideal husbands are only widows. And then in the past tense.
There was a similar conversation or not (after the death of the actress attributed to many aphorisms), but the truth is quite similar. And on the way of thinking Ranevskaya - too.
It was said that when she was young, Faya was in love with the actor she played with on the same stage. She invited him home, and he came for a walk ... With a lady ... Moreover, he asked Ranevskaya to take a walk for a couple of hours while he was having fun. The unfortunate love story caused the actress a deep psychological trauma that did not heal, it seems, until the end of her life: she even claimed to marry. For nothing that fate has measured her 87 years. In adulthood, however, the actress met Marshal Tolbukhin, they say, was really happy. But two years later, Fyodor Ivanovich was gone.
Ranevskaya herself often jerked on her appearance. Although her charisma would be envied by written beauties. But she never managed to find family happiness. In recent years, she lived in isolation. And only a pooch named Boy brightened up the loneliness of an elderly actress.
"Why do you marry?" After all, if there is a husband, there are a lot of problems, - young actresses Ranevskaya was interested in.
- And if there is no husband? - those laughed.
- If not, there is only one problem.
- What is it?
- No husband!
Valery Novodvorskaya
In the fact that not married, Valeria Ilinichna vinyl KGB. She said that it was precisely the committee members who deprived her of this opportunity when she had 19. She chose revolution for men.
"A person who condemns himself to the fight against the KGB cannot be responsible for the children, cannot vouch for their fate. He makes them hostages ... Mother in one camp, father - in another. What would a child have to do in this situation? In my opinion, complete irresponsibility ", - explained Novodvorskaya, all the energy, strength and health directed to the fight for human rights.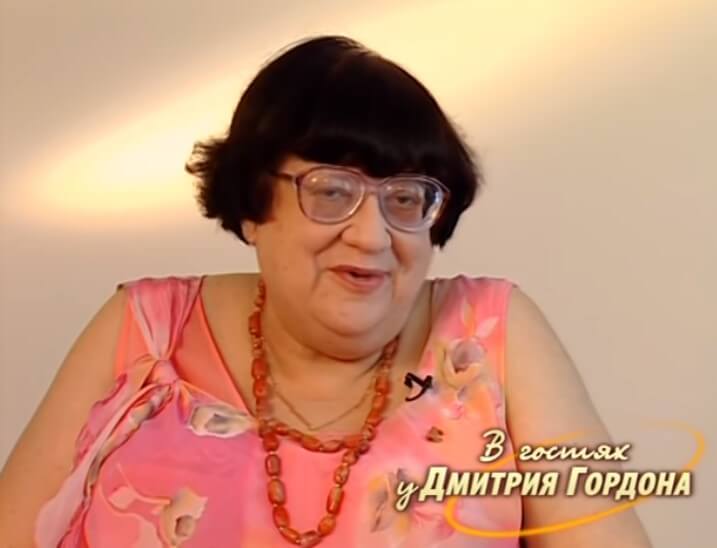 However, she managed to get on the pages of Playboy magazine, where she told about relationships with men: "I just don't care about this aspect of human life. Apparently, I am just what an old maid is called, because it's somehow inconvenient to dignify me as a girl in 50 years. "
"A very witty creature", a parody of Krupskaya - this is how writer Larisa Vasilyeva, author of Kremlin Wives, spoke about her.
Valeria Ilinichna was an educated and interesting person. Read a lot, knew foreign languages. But, having lived 64 of the year, I never met a man who would have endured her with a revolution in his head. Nearby were only mother and cat Stasik.
Tatyana Lioznova
She was credited with novels with the poet Konstantin Simonov (her imperious mother Ida Izrailevna was against this relationship), director Stanislav Rostotsky, actor Archil Gomiashvili (offended that Lioznova did not approve him for the role of Stirlitz, he didn't communicate with her for 30 years), deputy chairman. USSR Vladimir Kirillin. But Tatyana Mikhailovna never reached the registry office for 87 years.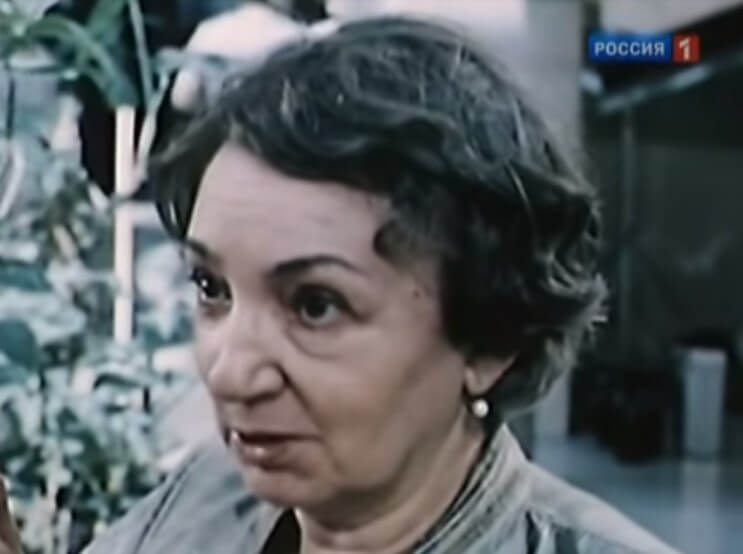 The appearance of family relations was created except for Lyudmila Lisin, the daughter of a friend, the pilot Vasily Koloshenko. Lyudmila's mother died, and the girl became named daughter Lioznova.
Tatiana Mikhailovna gave herself all the cinema. "Three Poplars on Plyushchikha" and "Seventeen Moments of Spring" - two pictures would be enough for her to permanently write her name in the history of Russian cinema. What kind of kids are there?
Galina Stakhanova
The most vivid and turbulent novel by Stakhanov was associated with Rolan Bykov. A talented actor, director. And a little nondescript man. That did not prevent him, however, from being a lovelace. A young Galina caught up in his network. "He could have three women at the same time," recalled Stakhanov over the years. At the same time, she managed to get pregnant from him, but was seriously ill. She began to make shots - brought the infection. Next - an abortion, a few operations. And the chamber ... for the dying. She scrambled out. And the novel with Bykov faded away.
"Apparently, there was no big love," she reasoned later.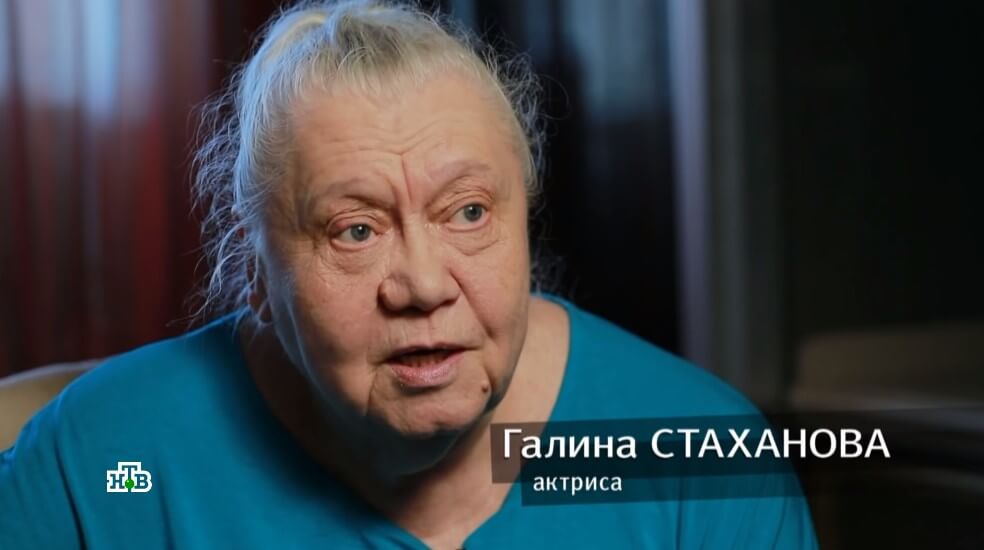 And, although the novels still happened, Stakhanova did not happen to meet her man. In 78 years, Galina Konstantinovna actively removed, lives in a modest apartment in Yasenevo with her daughter (she managed to give birth, jumped up on the last car, in 35) and her granddaughter. And no regrets. In the end, it is the main "Baba Manya" of modern cinema.
Dusya Germanova
In recent years, Dusa (and by age - Evdokia Alekseevna) was no longer talked about as an actress, but as an unhappy woman who took the boy Kohl from an orphanage and then refused him allegedly because of the child's mental illness. But then Kolya grew up, came to the television and said that in reality Dusya simply could not cope with him. She did not have the time or energy to raise the boy. Or maybe desire.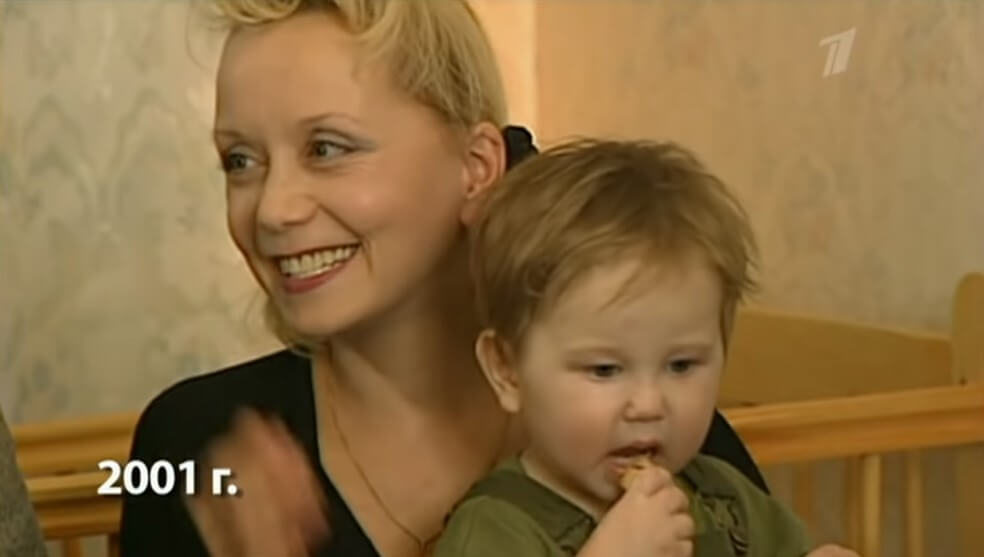 When she took Kohl from the orphanage, she was 40. Now is 59. And the problem of loneliness is even more acute. Relations with men ended at best with partings. It was necessary to deal with asocial elements. The bottom line is neither husband nor children. Germanova still plays in the theater, is removed. And teaches acting skills. To strangers children.
On the subject: Russian stars for 60, who are not afraid of fashionable experiments
Tatyana Agafonova
Relationships of this actress with men continued, as a rule, for 3-5 years. This, one might say, tradition. Then they bored her, it never came to a stamp in the passport. Although some could not be kicked out of the broom, they liked being under the barrel of the economic Tatyana Ivanovna. "They wanted me to cook soup at home, but I couldn't tie me up, it's still torn," the actress confided to me.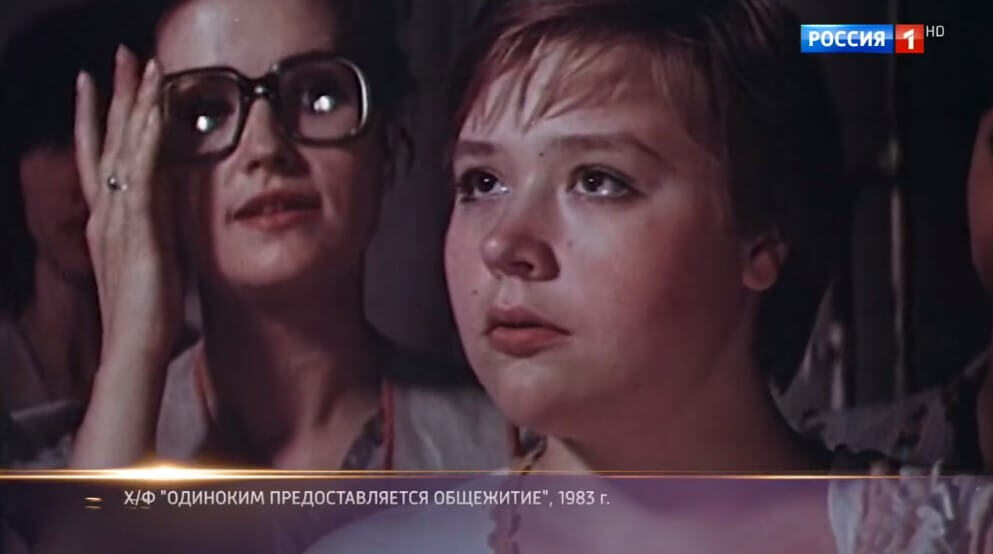 Agafonov also did not dare to give birth to herself: "It was not accepted before. Then it was too late ... And I decided that the branch of this tree, apparently, should dry out ".
Today, the main passion of the 55-year-old actress is travel.
Юлия Латынина
Having experienced two attacks in a few months (her car was splashed with caustic gas, set on fire), the journalist for the first time was frightened for her parents. And with them left Russia. New place of residence Latynina for obvious reasons, was not disclosed. At the same time, she continues to work on a Russian radio station, publishes posts in social networks, commenting on political events.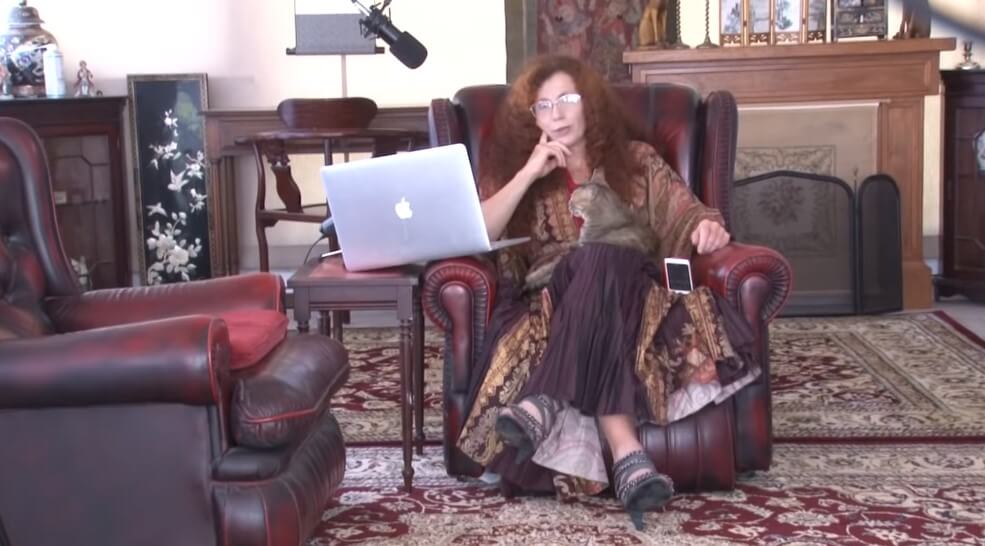 Since childhood, Latynina is not indifferent to sports. She runs, goes skiing, riding a bike. But the theme of her personal life is closed, apparently, once and for all. Julia never comments on rumors, which further stirs interest in her person. But since the secret always becomes apparent, no matter how hard anyone tries to hide it, it can be concluded that the personal life of Julia, 52, is still her parents. And that's all ...
Zoya Buriak
Not with the family and 52-year-old Zoe. As a student, she, of course, fell in love. And fell in love with the guys. But "in the absence of personal space, relations could only be platonic," recalled Buryak.
At the same time, she says that she is satisfied with her fate. Although ... "It is difficult to combine family and theater ... It is unlikely that a man will agree to wait until my project is completed," she says.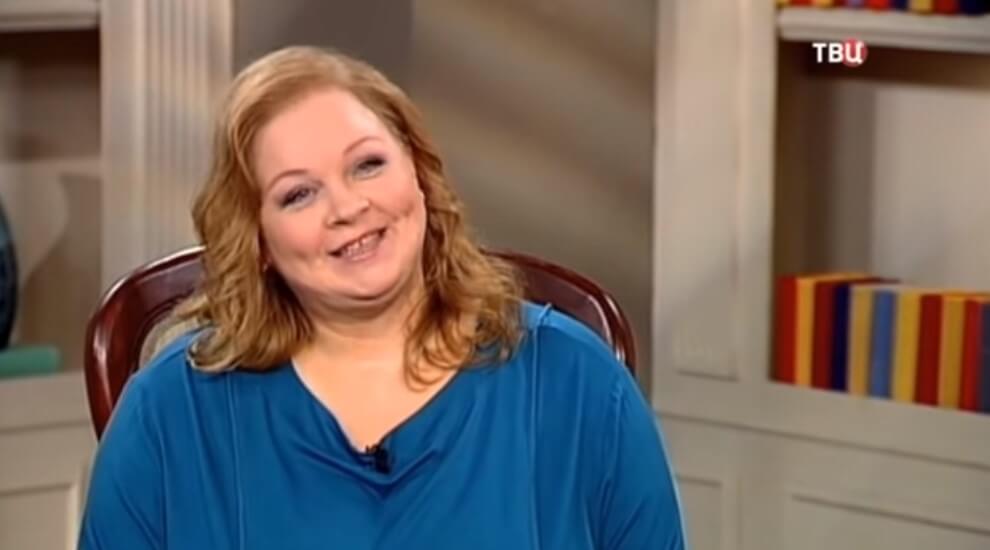 She wanted to have a family, children. As a result, "everything went to work, to survival." Only many years later, relatives helped her to purchase housing in Petersburg.
Performances, films, entreprise ... Works full. A little free time. In this case, Zoe always warmly speaks about nephews. Her godson Alexei dreams of becoming an artist. And already debuted in the theater. "I don't feel lonely," sums up the actress.
On the subject: What end unions middle-aged stars and their young wives
Zemfira
Barely appearing on the musical horizon, Zemfira blew public opinion. Lyrics, music, style of performance, communication ... More precisely - silence. The talk of a rock singer has never been different. Even when it was necessary to win a place in the sun.
There was more speculation than truthful information about her personal life. And even the wedding announcement with Vyacheslav Petkun turned out to be a duck. Or advertising, that in the world of show business is almost the same. Later, the media fantasized about her relationship with Roman Abramovich, director of the singer Anastasia Kalmanovich. And the collaboration that began with the actress, director and screenwriter Renata Litvinova immediately eclipsed the rest of the gossip. A new "yellow" theme has emerged, which occasionally flares up again: is it only women who have friendly and creative relationships? Extraordinary. Outrageous. Independent. Perhaps they came closer also because Tatar blood flows in both ... Only when news about the secret wedding of the singer and actress in Stockholm appeared on the Web did Zemfira's patience come to an end.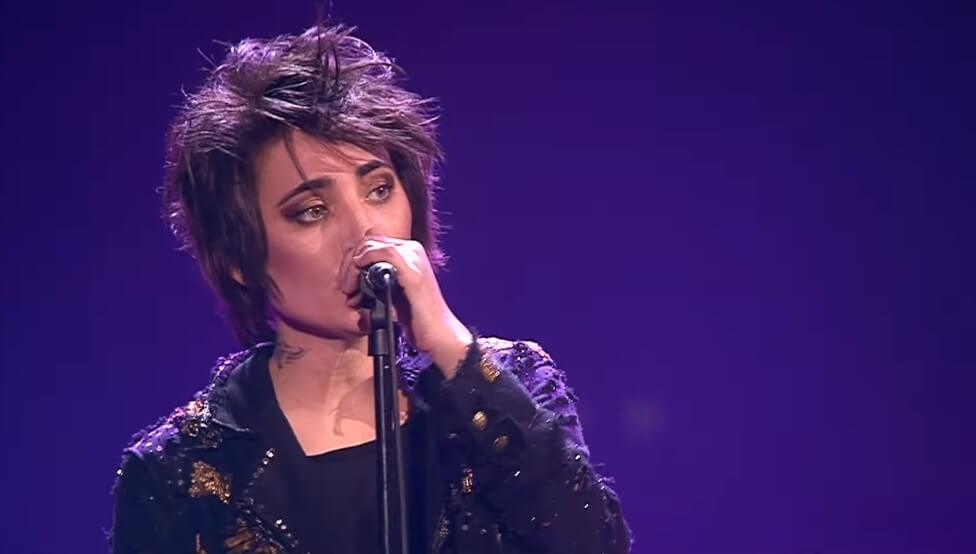 She denied the rumors, stating that Renata is the closest person, the best friend. And without her Zemfira simply would not exist. She preserves loneliness only to devote all the time to music.
Perhaps over time, the friendship of women acquired new properties, because over the past few years Zemfira has lost her older brother and parents. The singer took care of her nephews Arthur and Artem and even created a musical project with them.
Now Zemfire 42 of the year.
Anna Semenovich
Figure skater, actress, TV presenter, model. A multi-faceted personality with an outstanding bust. It is about him that everyone who talks about Semenovich remembers. Remember, in which films she starred and what programs led, can only ardent fans. And the woman herself is unlikely to remember men who in different years cared for her and, perhaps, tried to make her happy.
No matter what project she participates, a rumor train begins to fly: a romance with that, a romance with another. Producer Daniel was replaced by a successful businessman Ruslan, followed by the influential banker Igor. In the place of the Swiss millionaire came the Greek billionaire. A Moscow businessman brought restaurant food to workout "Ice Age". Not only to her - to all participants. And his care touched Anna. For nothing that before she was given apartments, cars, decorations. Rolled on a yacht and taken to the Emirates ...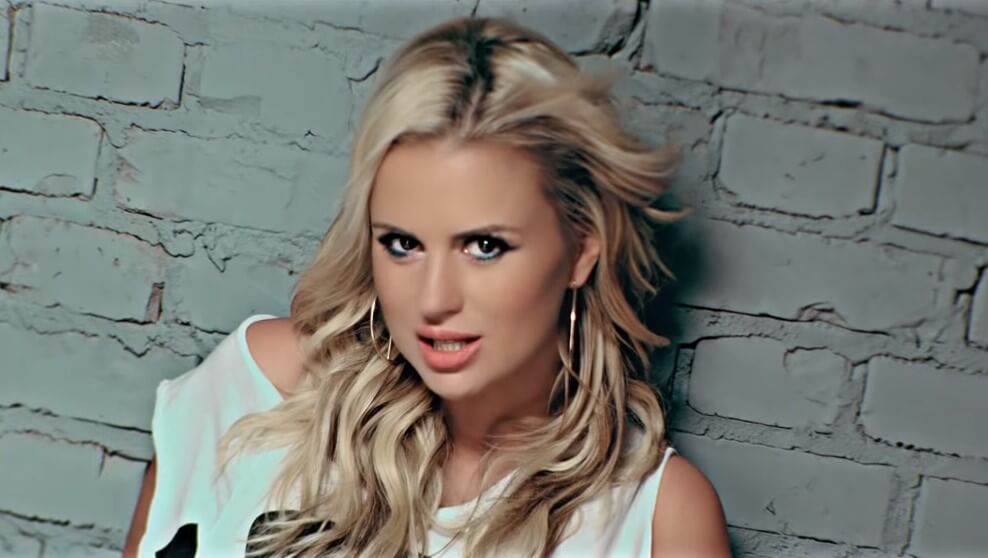 They say she has long dreamed of marriage. She even went to Murom to worship the relics of Saints Peter and Fevronia. However, until now, even the hints on the wedding 39-year-old Semenovich not. Or is secret preparation? The point is serious. In the end, it was Dmitry the actress who called her the "man of her dreams" ...
Beautiful and inconspicuous, thin and bbw, intelligent and narrow-minded ... Appearance, education, inner world, age - nothing plays a role in such a delicate matter as marriage. It is good for fate that a woman be happy in the family, it means that everything will work out. Do not want to - will suffer, toil. Or devote themselves to a career, charity, other people's children. By the way, some people like this option even more than the traditional one.
Everyone chooses by themselves.