The article has been automatically translated into English by Google Translate from Russian and has not been edited.
Celebrities celebrated Agutin's 50 anniversary. PHOTO, VIDEO
Yesterday, the famous singer and composer Leonid Agutin celebrated his birthday: the actor turned 50 years. In honor of the holiday, Leonid threw a noisy party.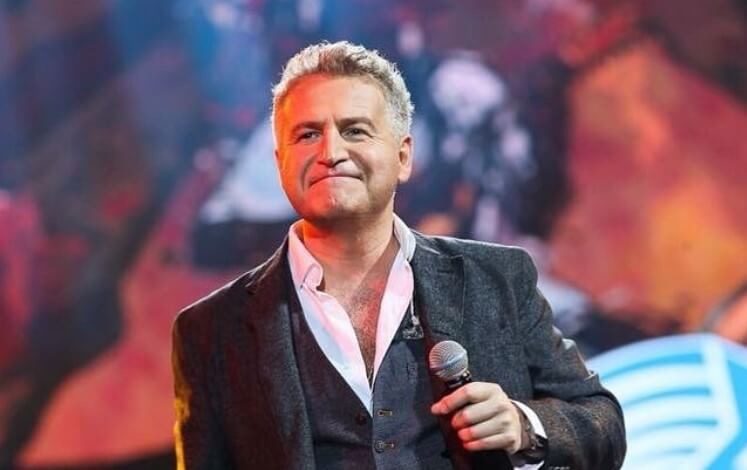 On the eve of the famous singer Leonid Agutin turned 50 years. From early in the morning the artist was congratulated on his anniversary by numerous fans and friends, he said Teleprogramma. One of the first to address the musician was his wife, Angelica Varum, who uploaded a joint photo to the Network and wrote a great and touching greeting to the hero of the day.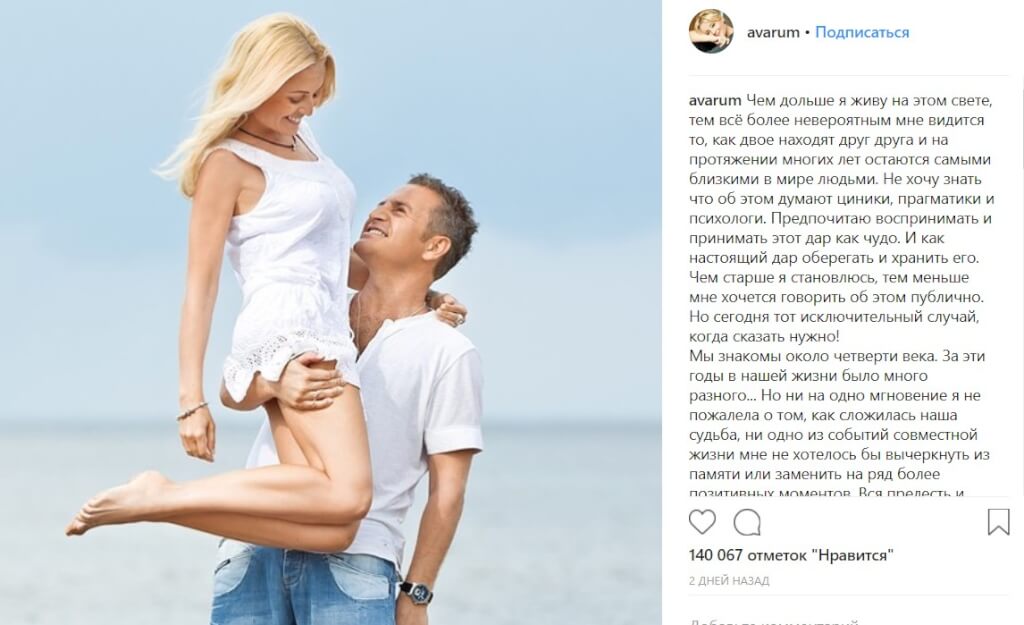 "The longer I live in this world, the more incredible it seems to me how two people find each other and for many years remain the closest people in the world. I don't want to know what cynics, pragmatists and psychologists think about it. I prefer to perceive and accept this gift as a miracle. And as a real gift to protect and keep it. The older I get, the less I feel like talking about it publicly. But today is an exceptional case when it is necessary to say!
We have known each other for about a quarter of a century. Over the years, there have been many different things in our life ... But not for a single moment did I regret how our fate developed, I would not want to erase any of the events of my life together from my memory or replace it with a number of more positive moments. All the charm and brightness of life in this "up & down" ... And after more than twenty years, one thing I can say for sure - I am grateful to fate that my like-minded person, my soul mate, my protector is walking next to me in life , a person who understands and feels me as himself.
Today I congratulate the musician, artist, composer and poet Leonid Agutin on his anniversary! In addition to everything that is customary in such cases to wish relatives and friends, as an artist and musician, I want to wish you, my dear, inexhaustible inspiration and a warm, finely feeling, grateful audience for many, many years, because your music warms our hearts! Be happy! Happy Birthday!".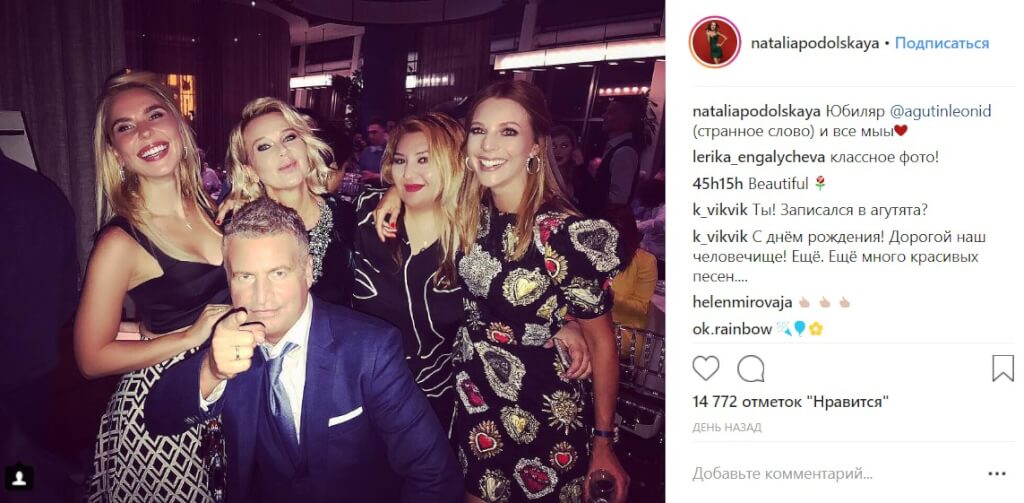 Fans joined the congratulations and noted that Varum and Agutin are one of the most beautiful couples of the domestic show business. Recall that the artists met in 1997 year on the set of the third part of the popular New Year's series "Old Songs about the Essential". A year after the birth of her daughter, the lovers got married.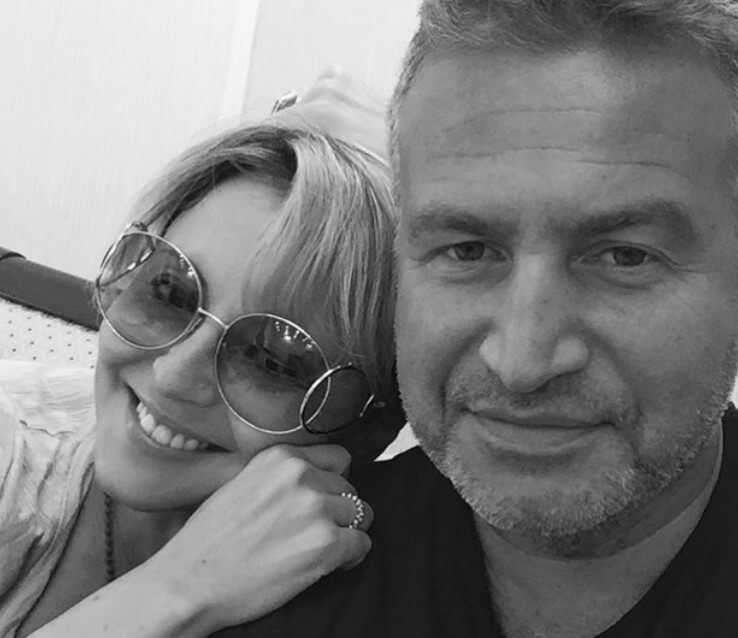 In honor of the holiday, Agutin decided to throw a loud party for his star friends. On the birthday of Leonid were invited: Tatiana Navka, Vadim Wernik, Natalia Podolskaya and Vladimir Presnyakov, singer Pelageya with her husband and many others.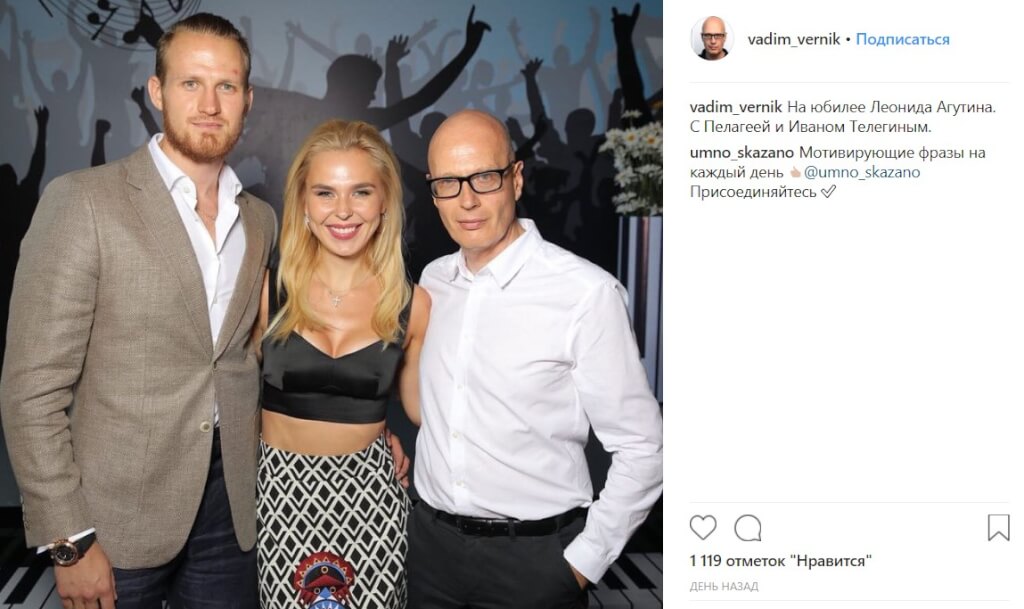 Till late night celebrities had fun in one of the restaurants in Moscow, congratulated the musician and took photos. Recall that yesterday, in honor of his birthday, Leonid decided to share his feelings with his fans.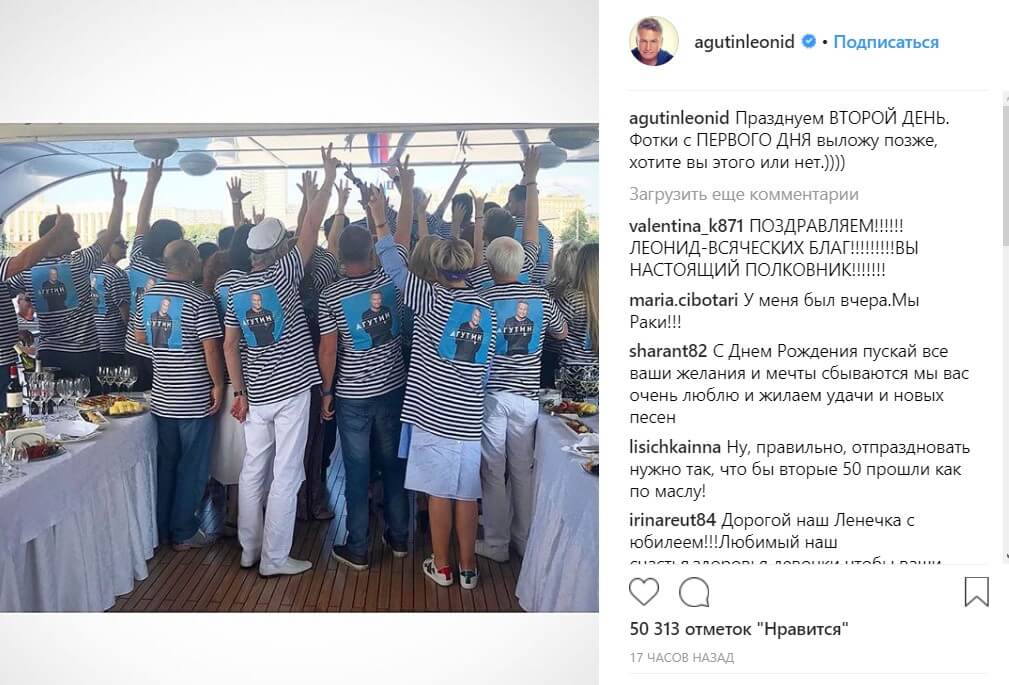 "Thoughts are darkness and ideas. They crowd in my head and beg me to take care of myself, my health and live long, for they all dream of seeing the light. Well, and, of course, I worry about my dear and loved ones - relatives and friends, because they are used to me and count on me, as I understand it, "wrote Agutin in his microblog.