The article has been automatically translated into English by Google Translate from Russian and has not been edited.
Lives on a meager pension and fights cancer: how did the fate of 'Angelica' Michelle Mercier
Michelle Mercier is rightfully considered one of the most beautiful women who have ever lived on our planet, but she never became happy. The actress played more than fifty roles, but the audience remembered only one. Films with her participation have earned and continue to earn millions, and she modestly lives on a small pension, says Lady.tut.by.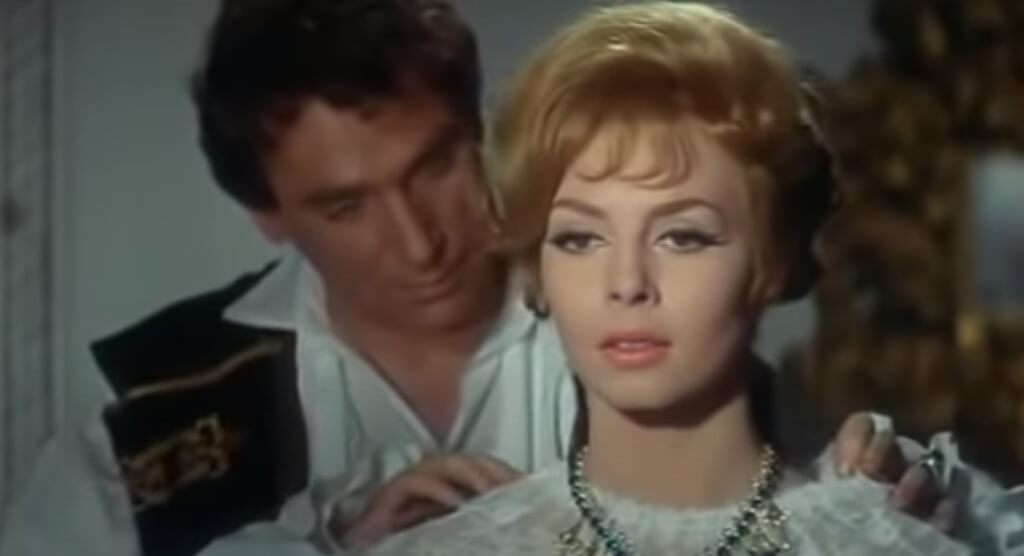 Jocelyn Yvonne Rene Mercier was born into a French and Italian family. This is how the future Angelica was named at birth. The name Michelle, a few years later, will be given to a completely different girl born in the Mercier family. Only now, unlike her older sister, little Michelle will not stay long in this world: she will catch typhus and die.
The parents were inconsolable - the baby was always their favorite. But they will not pour out all their unspent love on Zhoslin: "Grandfather is the only person in the family who truly loved me, but my parents were cool," she will later recall.
At school she was bored, but she went to dance lessons with pleasure. The teachers recommended that parents send Jocelyn to ballet, and they heeded this recommendation.
"This was hard. I was tormented. One day a dance teacher broke a broomstick on my lower back because I wasn't standing upright enough. But I learned never to complain or cry, "the actress will tell many years later.
By the age of 17, the girl had become a promising ballerina, a real fan of her craft: when one day she was admitted to the hospital with an acute attack of appendicitis, almost immediately after the operation, she escaped from under the supervision of doctors. And all because these days there was a ballet competition, and she simply could not miss it.
"The seam hurt terribly. In the examination class, no one expected me to appear. And if the girls were kind enough to me, then their mothers are beside themselves with rage. Their faces, closed and hostile, inspired me with horror, "the actress once recalled.
She danced so that she won first place. However, immediately after her speech she lost consciousness and again ended up in a hospital bed: "When my parents arrived at the hospital, they were extremely surprised that their daughter was unconscious and in a ballerina's costume, while they left me in bed wearing a nightgown."
On the subject: 'My name is Elliot': actress Ellen Page declared herself trans
After graduation, Jocelyn successfully danced in excellent ballet companies, but the dirty harassment of one of the "producers" forced her to leave the stage and return home. The father was pleased: at last he had an assistant in his pharmaceutical business. The mother, sincerely believing that in the intervals between performances, her daughter was engaged exclusively in debauchery, burst into cruel reproaches that Joslin would remember all his life and consider a curse.
"You will never be a normal actress. And not only an artist, but even a decent wife or mother will never come out of you. You are the most ordinary whore and you will remain so for life! " - said her dearest and closest person.
By chance, the young pharmacist finds herself on the set of the film "Turning the Doorknob" (her father agreed to borrow the props for one of the scenes). And the director of the film, Denis de La Patellaire, and the screenwriter Michel Audiar liked so much that they immediately decided to try her for the second main role. Jocelyn resisted with all her might, but dad convinced her to go through a mini-casting. Everything went well, the girl was approved, but her name was categorically disliked by the creators of the tape. That is how she became Michelle - in honor of her early departed sister.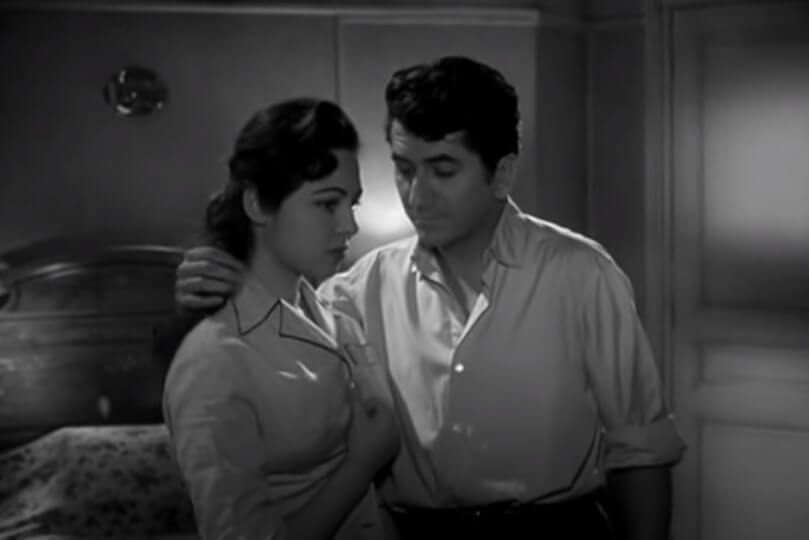 This and the following films, in which the young star Michelle Mercier starred, became extraordinarily successful: the directors vied with each other to invite her to their film and theater projects. Comedies, tragedies, dramas, even horror films - everything was within her power. Filming took place not only in the Old World, but also in the New. Charlie Chaplin himself made her patronage at American film studios.
"I once calculated that in 1963 I starred in six films. This means that after the night shooting, the car takes you to the airport, where during the flight you put on a new make-up and - voila! - in the morning you are filming a new film, with a new director, on a new set. Once I set a kind of record - forty-eight hours without sleep, "- said the actress.
But her personal life had already gotten out of control then. Her first lover - the actor Gianni Esposito - endlessly tormented Michelle with his strange penchant for mysticism. She could leave him and marry the real prince - Shah of Iran, Mohammed Reza Pahlavi, but Mercier remained faithful to Esposito to the end:
"I only thought about my Gianni. I only needed him, and I would give all the waltzes of the world with all the shahs in two minutes and thirty-five seconds of happiness in the servants' room, under a roof with a leaking ceiling.
On the subject: 'Marilyn Monroe syndrome': what the actress hid behind the playful smile of a seductress
And yet they parted. Michelle's new companion was assistant director Andre Smaggi, with whom she fell madly in love (she could not do otherwise), and soon got married. And he began to drink, harass her with unreasonable jealousy, blackmail her, and in the end he completely lost his mind. To get a divorce, she had to buy off her house and money. But calmness was more expensive: Michelle was offered a role that changed her whole life.
From 1964 to 1968, Michel Mercier starred in the film adaptation of a series of novels by Anne and Serge Golon about the adventures of a beauty from the era of Louis XIV: "Beautiful Angelica" (1964), "Angelica, Marquis of Angels" (1964), "Angelica and the King" (1965), "Angelica and the Sultan" (1967) and "Indomitable Angelica" (1967). The role could have gone to Brigitte Bardot, Catherine Deneuve, Jane Fonda or Marina Vlady, but Angelica's "parents" chose Michel Mercier.
"An old friend gave me the book Angelica by Anne and Serge Golon. I swallowed the novel in one gulp and fell in love with the heroine. This woman looked so much like me. Serge Golon, and this was the pseudonym of Vsevolod Golubinov, Russian by origin, worked for three years in the Versailles library, studying historical materials of the XNUMXth century. And after painstaking work, a book about Angelica's adventures was published, which gained great popularity in all countries of the world, and then they decided to make a film based on it. The Golons chose me themselves, they said that I was a real Angelica, "Michelle said.
Each of the films about Angelica has a lot of sensual moments. But the actress never appeared completely naked in the frame: she insisted on this in the contract, and for reliability, she also sealed all intimate places with red tape for the duration of filming. The operator had to remove it so that the patch was not visible. As angry as the director was, Michelle was adamant.
"I didn't show my body. But it is also true that the camera always stopped at the limit. The marquise's body probably made the crowd fantasize, which is why many imagined they saw me naked on the screen. Angelica became both a triumph and a kind of curse for me. And I didn't make fabulous money, as many people think. The contracts were drawn up in such a way that I received only a fee for the role itself. And not a penny from the distribution of the film, which had a crazy success. And later I had to sell almost all of Angelica's personal belongings and dresses at an auction: there were difficult times. But I do not regret anything and am very grateful to Angelica. I still get a lot of emails from my fans. Besides, that job then saved me from severe depression after my divorce from my first husband, "says the actress.
On the subject: The tragedy of Vivien Leigh: how the actress lived and worked despite the disease, which was taken for a bad character
Having got rid of one depression, she acquired a dozen reasons for a new one. New roles could not overshadow the replicated image of the incredible marquise. Even the sensational "Heavenly Thunder" with Jean Gabin and Robert Hossein (the same Count de Peyrac from "Angelica") could not turn the tide: Michelle looked there just a pale shadow of her own heroine. Even after 15 pictures, the situation has not changed. And personal life was more like a cheap farce.
"I dreamed of simple female happiness - home and children. Did not work out. There were always enough fans, but most saw Angelica in me and were constantly jealous. The real me is far from perfect. She was married four times, two marriages were official. Each of my men was the greatest love in the world! But ... The first husband turned out to be crazy - after a few months, strange things began, and then he went into religion. The second (race car driver Claude Burillot) left with all my money. He led a dissolute life, brought his girlfriends to my bed, got behind the wheel of a blue Ferrari that I gave him. The third died of cancer. The fourth - an Italian prince - suddenly broke up with me on the eve of the wedding. I was already forty-five years old, and I still believed in Santa Claus and in a handsome prince, "Michelle confessed.
Then there was an affair with a charming swindler, after which 57-year-old Michelle was left penniless: "The men who loved me took everything - both heart and money. They left me nothing. Therefore, as they say, it is better to be alone than with just anyone. "
Today she lives alone, in the south of France, rents several rooms - everything for which she has enough money. Plus, she was diagnosed with cancer a few years ago.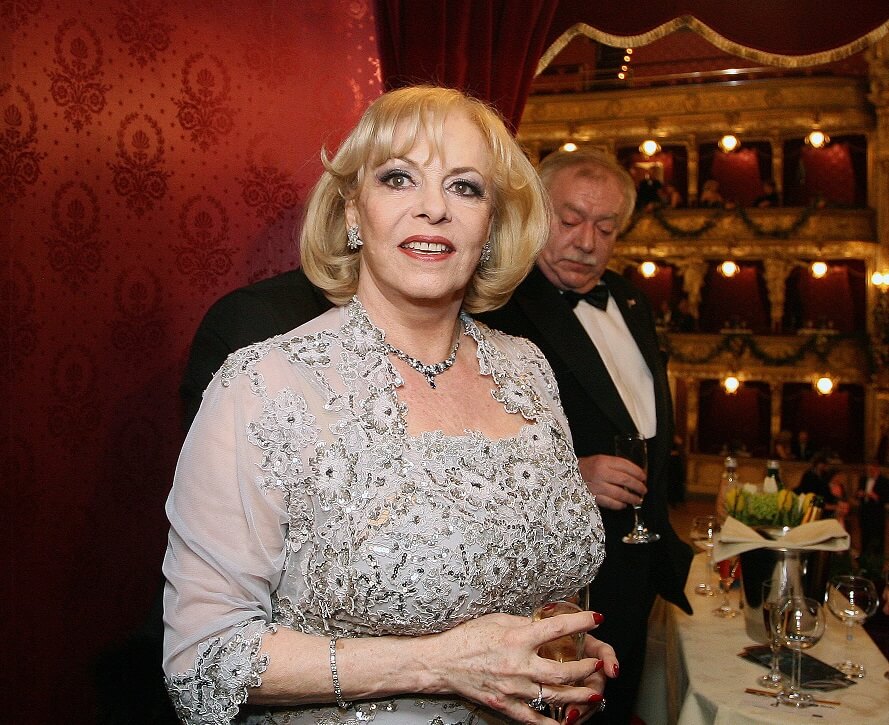 "It seems inconceivable until one day it happens to you. Due to illness, we feel helpless, alone, like wild animals in the forest. Everyone has a different reaction when they learn about the disease: some people cry, others deny, but I was not going to give up. I do have friends I can count on, and my adorable nephew is my faithful helper. And I know that they will carve on my tombstone: "You made us believe in a dream"! I still receive many letters from viewers. Fifty-six years later, these viewers offer me a hand and a heart, "the film star summed up.