The article has been automatically translated into English by Google Translate from Russian and has not been edited.
A resident of Florida showed how her husband indulges their dog with flowers
Women adore flowers - especially if men give them for no reason. Florida resident Debbie Cardon was delighted with the luxurious bouquet of roses. But, seeing the card from the donor and reading the text, she literally froze in place, tells Tampabay.
The fact is that the postcard and flowers sent by the father of the family and the husband of Debbie were not meant for his beloved wife. The recipient was a 10-year-old dog named Sebastian!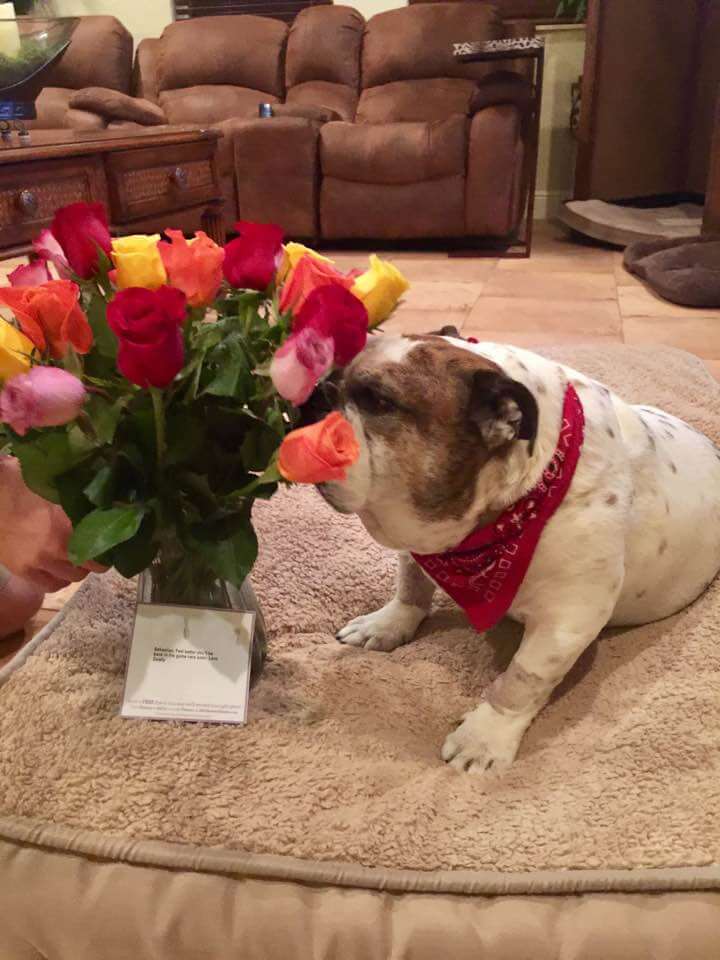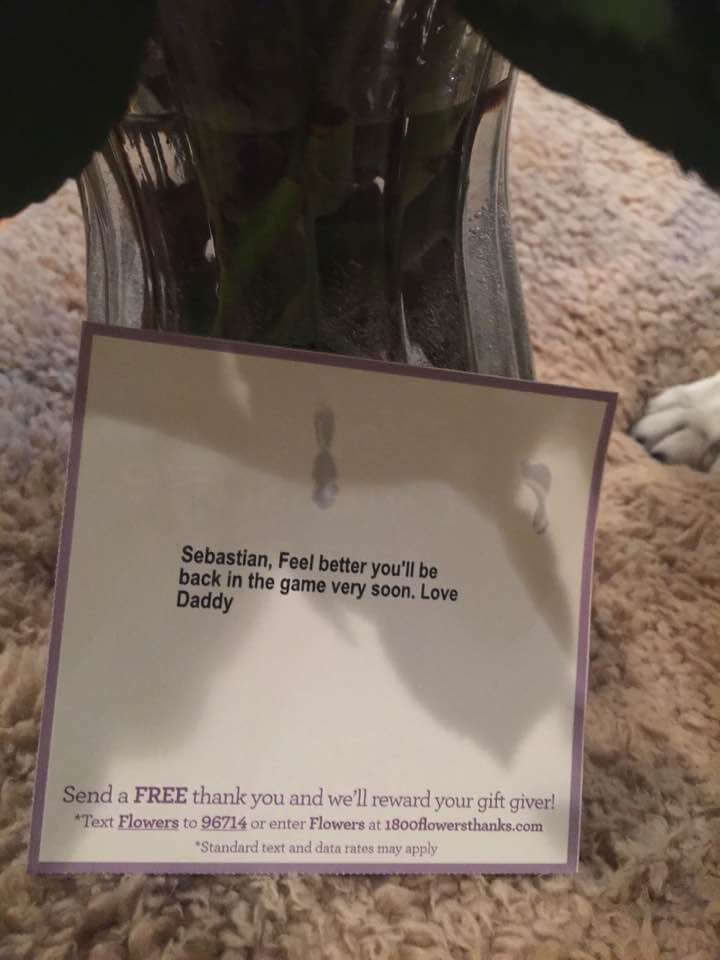 The day before, the dog underwent surgery on the leg, and the owner decided in this way to "support" his pet. The card read: "Sebastian, get well and get back into the game. Your daddy. "
Debbie wrote a bit of a shocked story on her Facebook account, and her daughter made a repost record, which she liked more than four thousand subscribers and two others shared pictures on their pages. What happened then?
The funny story has a sequel. When Debbie's daughter published the note at home, the staff of the local flower shop read it - they sent a bouquet for the mother and daughter with good wishes in the postcards.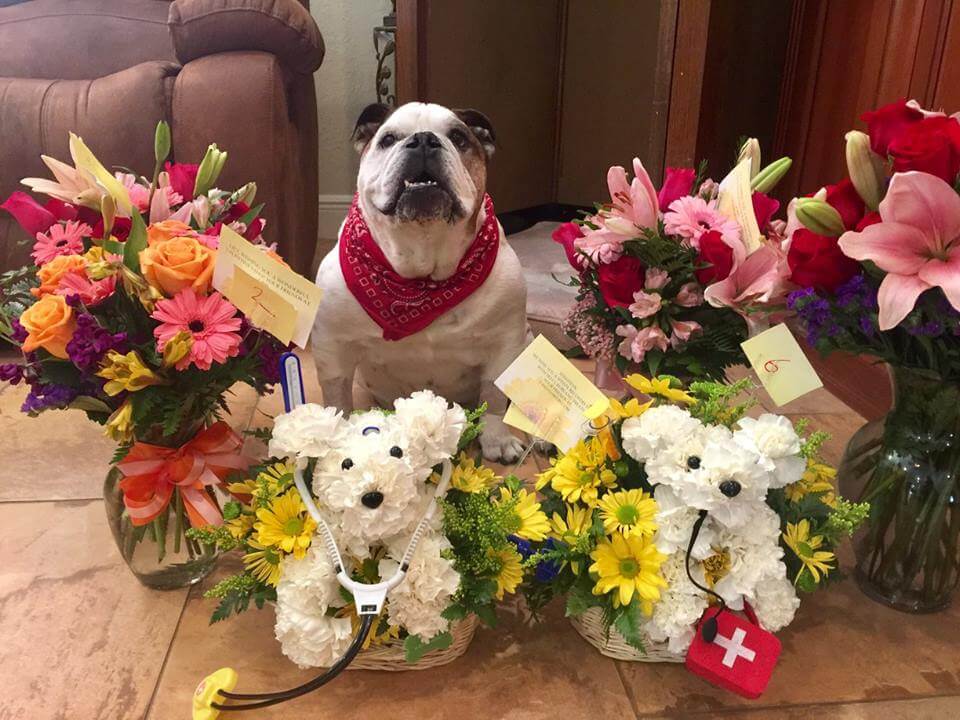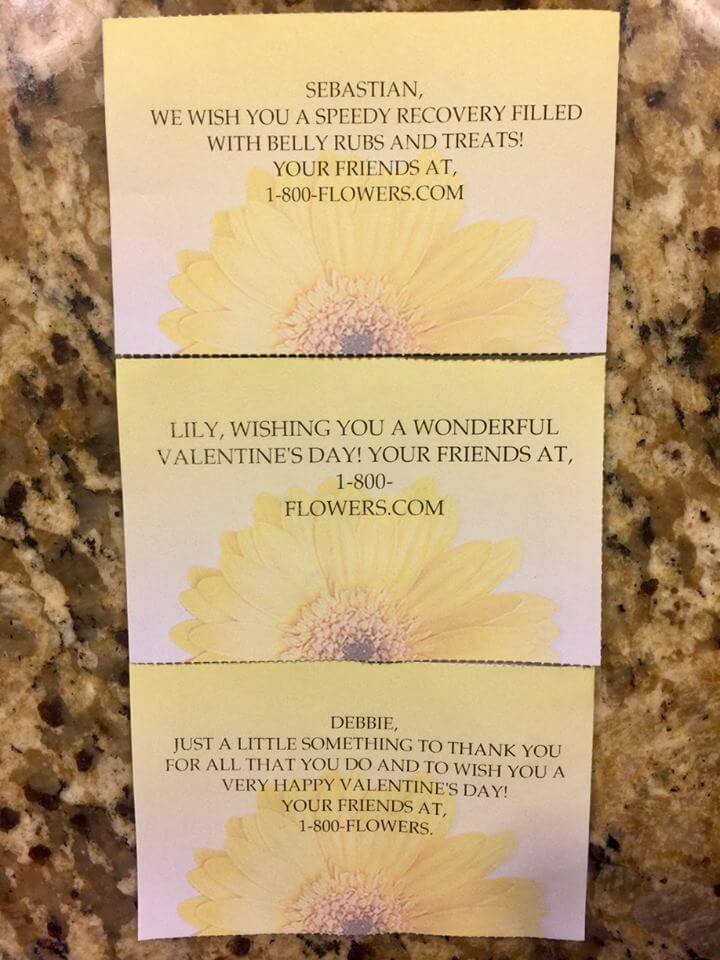 Do not forget about the dog: Sebastian received floral compositions in the form of a dog-doctor. Judging by the photos, everyone was happy.