The article has been automatically translated into English by Google Translate from Russian and has not been edited.
Woman jokingly called her lover 'strangler': she did not know that he already had 20 victims
In 1974, British journalist Sandy Fawkes met a young man in a bar at an American hotel. The stranger showed interest in her and got into her on a business trip. Their short romance could go unnoticed by anyone if a week later 28-year-old guy was not arrested on charges of numerous murders.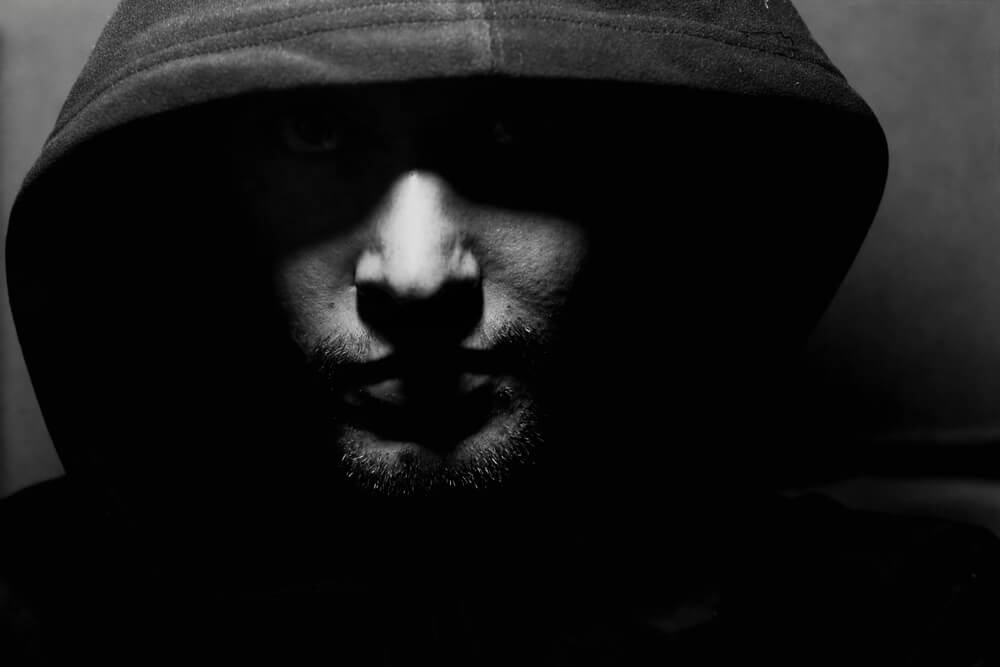 The wayward British woman managed not only to avoid the fate of the women seduced by him, but also to stop the bloody massacre. What hit the acquaintances with the extravagant and cunning alcoholic Fawkes and why was the cruel serial killer confused before her? The story, which, after 45 years later, leaves many questions, is in the material "Tapes.ru».
From scraps of newspapers
By the time they met, Fawkes was already 45. She was fully self-made - a woman who "made herself." Contemporaries often perceived her as the heroine of a black comedy or as a miserable promiscuous personality. However, upon closer examination, the life story of this woman seems to be a series of difficult trials, which she tried to cope with in every possible way.
Shortly after the birth of Sandy, her parents got rid of the baby, and the girl began to move from one foster family to another, experiencing various forms of violence. This became known when the journalist was already behind 40: she was prompted by revelations by the resonant case of Maria Colwell - a seven-year-old orphan died from cruelty on the part of her stepfather (at the same time newspapers began to pay more attention to similar incidents). The teenage period of Sandra Boyce-Carmichael (that was the name of Fawkes at that time) coincided with the height of World War II, when citizens of the country were urged to "keep calm" and think less about themselves, and more about their homeland.
Thanks to her extraordinary talent for painting, the girl entered the Camberwell College of Art. There she met Willy Fawkes, who later became a full-time cartoonist of the popular Daily Mail tabloid. In 1949, they got married, they had four children - three girls and a boy. One of the daughters did not survive, and the sudden death of the baby greatly affected the young mother: grief turned her life into a nightmare, she was never able to recover from what happened. Her marriage was virtually destroyed. Fawkes sought solace in alcohol and work, which became her main inspirers for decades to come.
On the subject: A resident of Indiana strangled the girl and threw the body into the field. Through 37 years he returned and became the universal favorite
Her friends noted that in both "areas" she was extremely successful. Infinitely surrounded by male colleagues, she often felt among them lonely and unprotected. Fawkes became the fashion editor of the British edition of Vanity Fair, and then went to the Daily Mail and Daily Express, where she wrote about art. Changing places of work, she acquired new habits and traits. The lifestyle was based on the addiction to alcohol that the university mentor John Minton instilled in her: he dragged his student to all the drinking establishments in the Soho district, familiarizing herself with the culture of alcohol consumption.
"Perhaps I should have taken a vow that day, but I would have missed so much fun and so many friends. And misfortunes, too, "she recalled years later about the day when she first tasted a cocktail of gin and orange cordial. Then the student obediently adopted all the habits of the "master", who did not live to see 40, committing suicide. Bars became her best friends after losing a child and moving away from the whole family.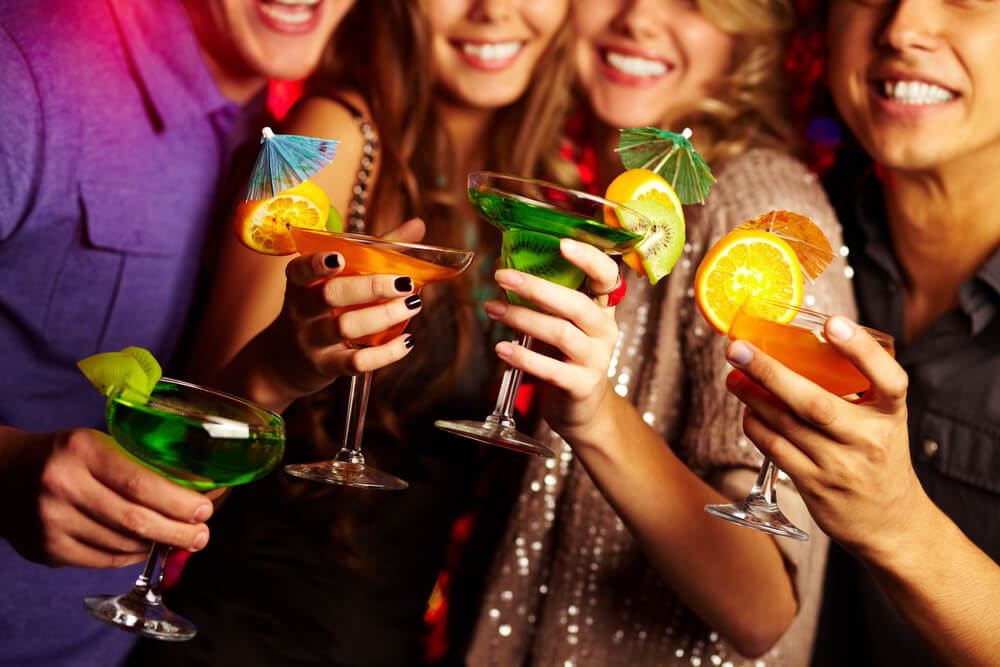 American History
The 1974 autumn of the year Fawkes spent in the USA. After an unsuccessful trial at National Enquirer on a late November night, she flew to Atlanta and headed for the Holiday Inn's bar almost immediately. She later stated that years of "training" in London pubs taught her: an attractive woman can meet any man. The journalist preferred to spend her free time with 20-25 summer guys who did not particularly distract her from her career. Having gone away for a few hours to the local editorial office of the Atlanta Constitution, she again met the guy she had already noticed in the bar and decided to spend the evening with him. According to her recollections, he was handsome and looked like "a cross between Robert Redford and Ryan O'Neill."
The man who introduced himself as Daryl Golden offered to take her in his car to Florida, where she was going on business. According to him, he was an experienced traveler who had already visited many cities and states - Houston, Dallas, Kentucky, New Orleans and others. Fawkes agreed, jokingly noting that she would not share the bed with a stranger, as he might turn out to be "another Boston strangler" (in 1960, this nickname was known as serial killer Albert de Salvo, in 1973 the criminal died in prison) . In addition, the guy seemed strange: he endlessly said that his life was extremely short, and within a year he would certainly die. He suggested that life could end in a couple of days or months, as someone would kill him. However, in dealing with her, the stranger was "too soft and calm," he bribed by his courtesy and clear mind. In addition, he clearly looked after himself and was emphasized neatly.
Soon the couple was in bed, but the contact did not take place: probably, Golden had erectile dysfunction. Fawkes then disappointedly told him that "in fact" he was no Boston strangler. She did not know that the day before this man had killed two, including the 15-year-old girl, whose corpse he had raped.
Then Fawkes found Golden almost useless. They spent several days together, drove to West Palm Beach, and the journalist realized that an accidental companion weighs on her.
"He told me that he would be killed soon, but he did several things that will go down in the history of world news. After a week, I just got the feeling that I want to run away from him, "she shared.
On the subject: Maniac with a thousand names could not catch for years: a curious librarian opened the secret
She had a return trip to London, and during this time she had to do a lot of things and see a lot of friends. It is now impossible to find out what emotions the couple experienced and who initiated the break. According to some sources, the man asked her to give him another chance, but the journalist refused, noting that saying goodbye was unpleasant, but necessary. That evening, Fawkes had a fun time at a bar in the company of colleagues who made fun of her heartless attitude towards a heartbroken boyfriend. Some researchers claim that it was the woman who bothered her companion. One way or another, they parted without much sacrifice on the part of everyone.
Soon the journalist received an urgent message from a local police officer. At first she thought that her recent lover had an accident, but law enforcement officers said that her friend was involved in more serious crimes. A few days later Golden was caught. Behind this name was a serial killer Paul John Knowles, nicknamed Casanova. It turned out that the car they drove to Florida, the credit cards they used to pay, the fashionable and neat clothes he wore, and even the gifts he made to her, were all booty stolen from the victims after their death .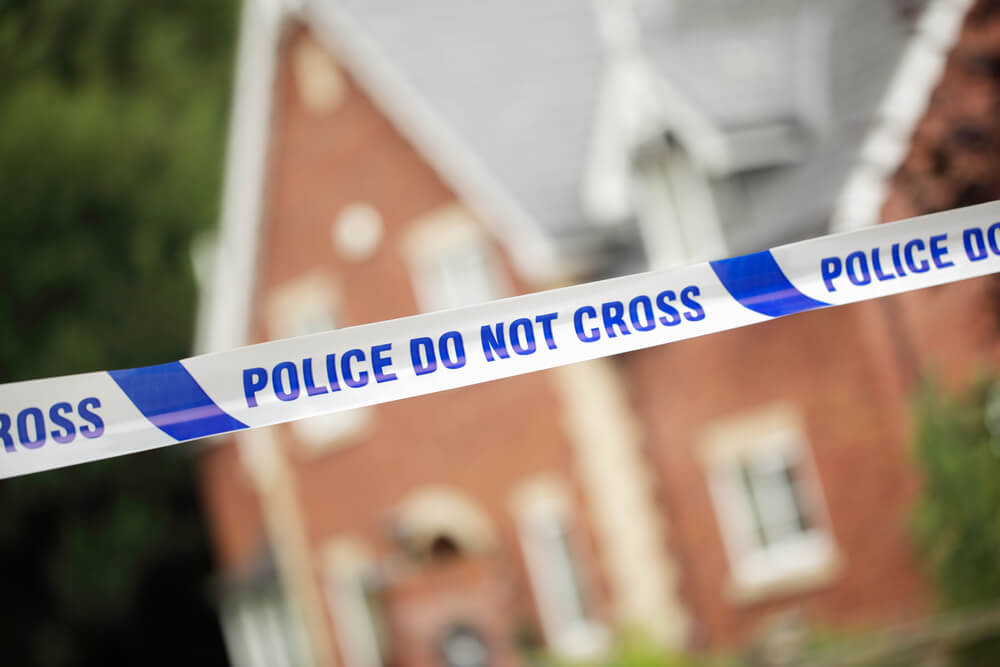 Crime chronicle
Knowles committed his first crime at the age of seven, when he was caught stealing. As a teenager, he was repeatedly held accountable for car thefts, so he spent almost all his adolescence in juvenile colonies. According to experts, even then he had formed the so-called "identity of the criminal", which soon made itself felt. At the end of the 1960's, he served time for burglary, went out, but soon went back to jail on a new case. After an unsuccessful jailbreak, the guy was saved by a girl named Angela Kovik, with whom he corresponded: charmed by him, she paid for a lawyer who secured Knowles's parole. In May of 1974, the couple met and began to live together. The idyll lasted no more than a few weeks - at the beginning of the summer there was a break, and Knowles went to his parents' house in Jacksonville (Florida), where he was experiencing severe depression. At the end of July 1974, a man attacked one of the visitors of a local bar with a knife and fled.
On the run, he began to commit one crime after another. In search of livelihood, he robbed a local resident named Curtis and stole her car. The 65-year-old woman died because she could not get rid of the gag with which the offender interrupted her cries for help. In August, the young man committed four more murders: he strangled two girls, 7 and 11 years, afraid that they would extradite him to relatives, and two adult women. One of the victims was fascinated by Knowles and herself invited him to the house.
Then the criminal moved from state to state, leaving behind the robbed corpses: Ohio, Nevada, Texas, Alabama, Connecticut, Virginia. In September, he killed the top manager of a large company, William Bates, to take possession of his car and change the old one. Despite the witnesses and the car discovered, an investigation was not launched. Then Knowles killed two old men, taking their credit cards with him, and three days later, he raped and strangled a motorcyclist who was met by chance.
Two days later, he met an American named Anne, who fell in love with him. For a week they lived together, and Ann paid for all the whims of a new lover. At the end of September, Knowles also killed this friend and drowned the corpse in the river. Two weeks after this crime, two more raped and strangled women appeared on his account and another shot. It was only at the end of October that the police first suggested that Knowles could have committed a series of brutal murders: then he was stopped in the company of two hitchhikers for violating traffic rules. The traffic police officer did not check the orientation and wrote him a small fine. The criminal was later wanted.
On the eve of the meeting with Fawkes on 6 on November, a man killed his new friend with scissors and strangled his little daughter, and then raped her. After several days in the company of a journalist, he became inconsistent: for example, he cracked the door in one of the houses without stealing anything and without applying violence to the owners. A week later, the killer was nearly detained. Then he actively resisted the arrest and took the policeman hostage, and then he stopped another law enforcement officer in a patrol car and shot both of them. At one of the checkpoints he received a bullet in the leg, left the car and disappeared. A few hours later, he was found and neutralized by a peer, an 27-year-old Vietnam veteran named Clark.
On the subject: Searched in Ukraine and Japan: a millionaire from the USA killed his wife, got caught and fled from the police with a suitcase of money
During interrogation, Knowles insisted that 35 was killed, although the prosecution charged him 20 victims. He basked in the midst of notoriety, often behaving defiantly with investigators, judges and reporters. The killer sought to ensure that all his actions were carefully documented. In mid-December, during a trip to the place where the investigative experiment was conducted, the offender tried to take the weapon from the sheriff. Witnesses claimed that he got rid of the handcuffs and was ready to take the car away. During the fight, FBI officer Angel shot Knowles.
Sandy Fawkes repeatedly wondered why Knowles did not kill her. Her torment aggravated the interest of the police: they looked suspiciously at her connection with the criminal - it seemed to them that a random acquaintance of Knowles could also be guilty of some murders. She described her memories and concerns in the book Killing Time.
 
The journalist Fawkes spent the last 30 years of her life in a pub in Soho, consuming shocking volumes of whiskey and smoking cigarettes. According to the recollections of the bar's regulars, a thin woman always wore clothes fashionable in the 1970's and a fur hat that looked like a cat curled up on her head. She used the strength of character that once helped her find a place in the sun in journalism to get a chair by the bar. They say that once she revealed her true face, because the internal pain of loss and the memories of the family completely took her - sitting behind a glass, she said: "I'm afraid."