The article has been automatically translated into English by Google Translate from Russian and has not been edited.
The secret life of Konstantin Meladze: abandoned wife, son with autism and secret lover
Producer and composer Konstantin Meladze does not like to talk about his personal life. Moreover, for many years he had hidden her not only from the omnipresent journalists, but also from his own wife. A modest but talented man with glasses - this is how others perceive him. In reality, he is able to surprise. This shy man has always been surrounded by the most beautiful and seductive girls.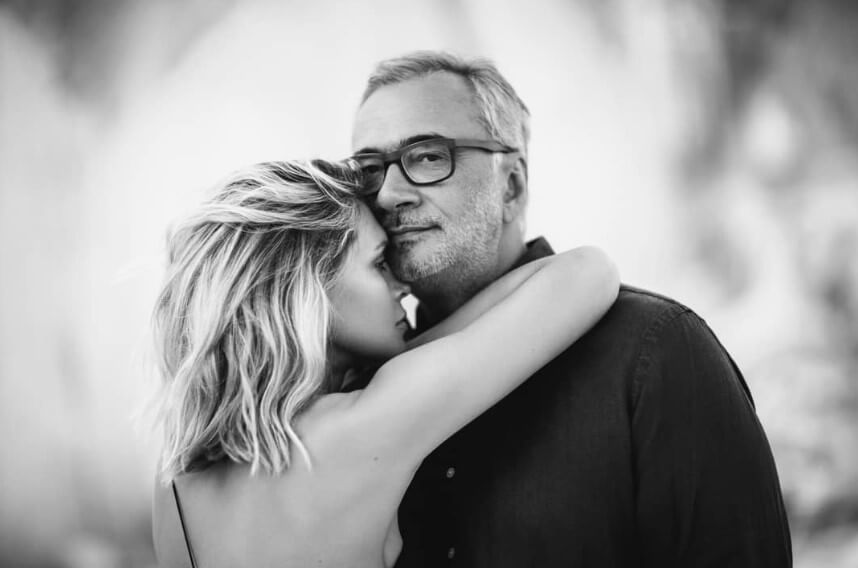 Wife, but not a muse - the first love of the composer
With his first wife, Konstantin met during his student years, he tells Ladyline.me. Yana Summ was born in Ukraine, graduated as a lawyer, participated in the "Miss Ukraine-92" competition and was a luxurious leggy beauty. Meladze fell in love with her at first sight and made a marriage proposal in just a few dates.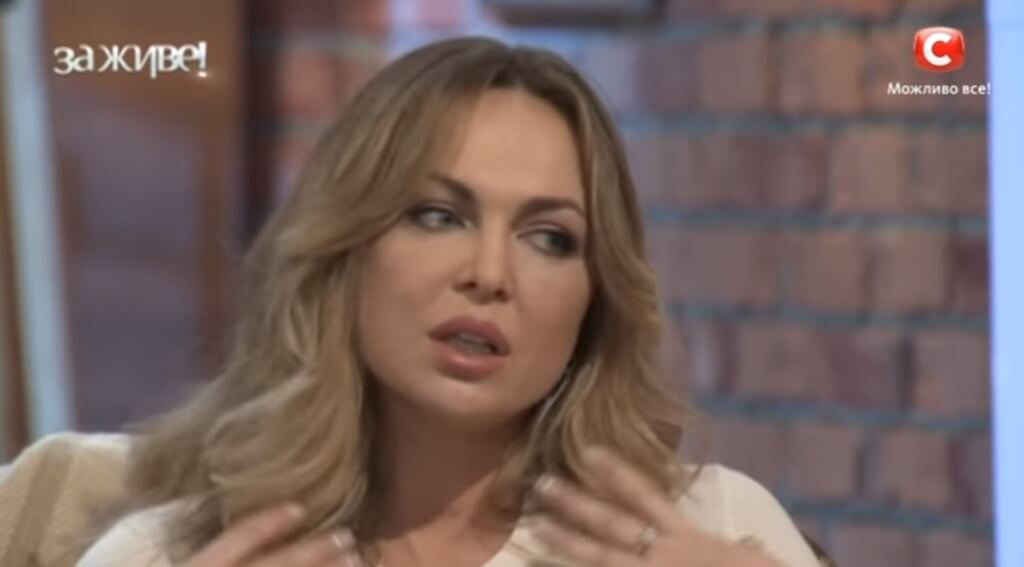 Authentic Heir
Yana was a virtuous, faithful wife, but didn't really delve into the creative achievements of her husband. The woman was occupied by a family that was constantly replenished. The first daughter was named Alice, she was born in 2000, and in 2004, this world was visited by daughter Leah. Finally, in 2005, an heir appeared, who had been waiting for so long. The son was named Valery, in honor of the elder famous brother of the composer.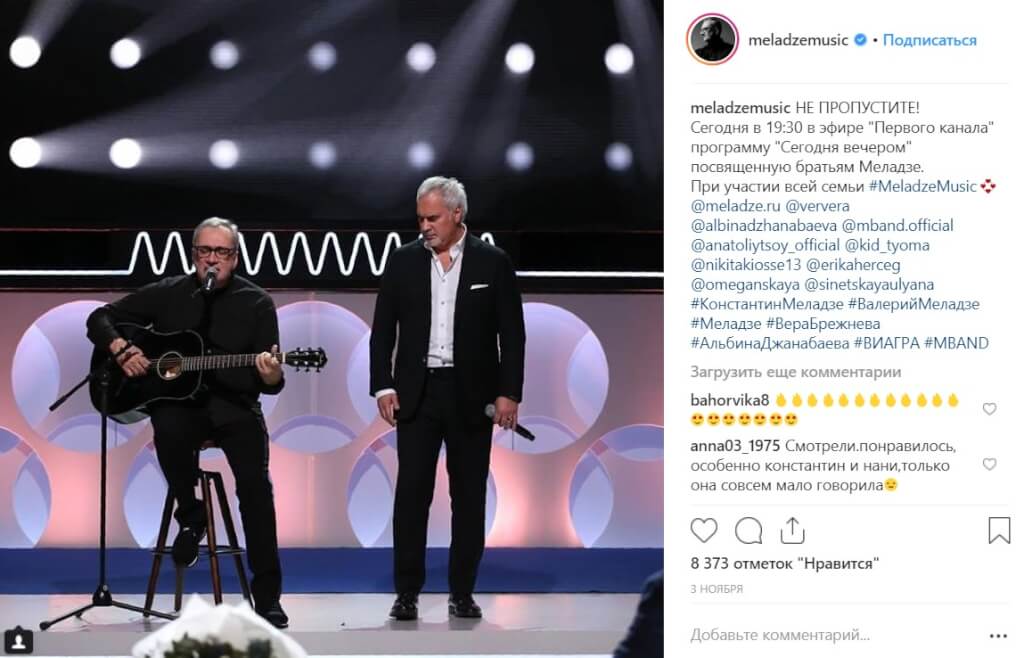 However, after 3 years, the child was diagnosed with autism.
"Valerian was an ordinary active and inquisitive child, like his peers, until 2,5 years. Crawled, ran, sang and even spoke. And we attributed small oddities to character traits. Nothing foreshadowed trouble.
"I remember how Kostya came home from work, the children ran to meet him. Dad in turn tossed them up, and Valeryasha kept repeating: "And then Valera, and then Valera ...".
On the subject: 'I would have forgiven him': Valeria Meladze's ex-wife told about treason, son Janabaeva and divorce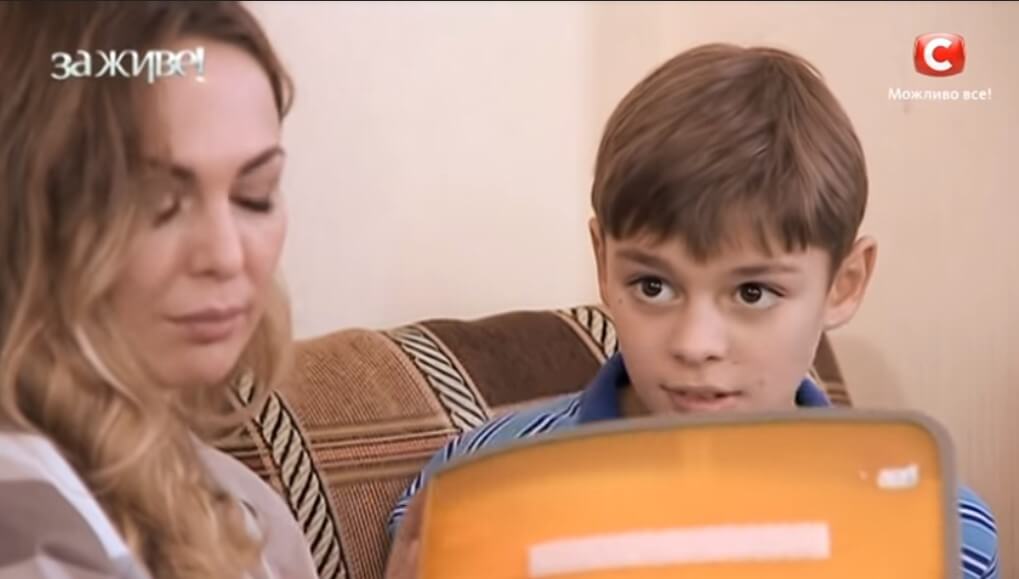 And by the three years began to regress, but we did not immediately understand it. They thought they were naughty, but he was losing his acquired speech and communication skills, he could not even serve himself. Later they explained to us that Valerianchik's speech was not conscious. Absolutely all children up to three years old work as a voice recorder, repeat the words after others, "said Yana.
Unfortunately, the cause of the regression has not yet been identified.
Treason and divorce
At first it seemed that the trouble firmly united the family, but this was not the case. The wife suspected Constantine of treason: "I guessed, but did not know for sure. In the 2005 year, being pregnant with my younger son, I blamed the crisis in our relationship on treason, instinct, temporary weakness. I could forgive treason, "Yana told reporters.
Soon, however, she felt that the improvement in her relationship with her husband was only temporary: "I received confirmation of serving as a picture for which my husband lives a different life in 2007. I say openly: I am one of those women who, suspecting a deception, can watch her husband's phone.
And then I could not stand it, dialed her number. She said: "I have neither reproaches nor claims. To call you is humiliation for me. But I go for it for one reason: I need to understand what is happening in my family. " The answer was insincere: "We have working and friendly relations, like a father and daughter ... He is my mentor. There is nothing…".
On the subject: The true story of the divorce of Konstantin Meladze and Yana Summ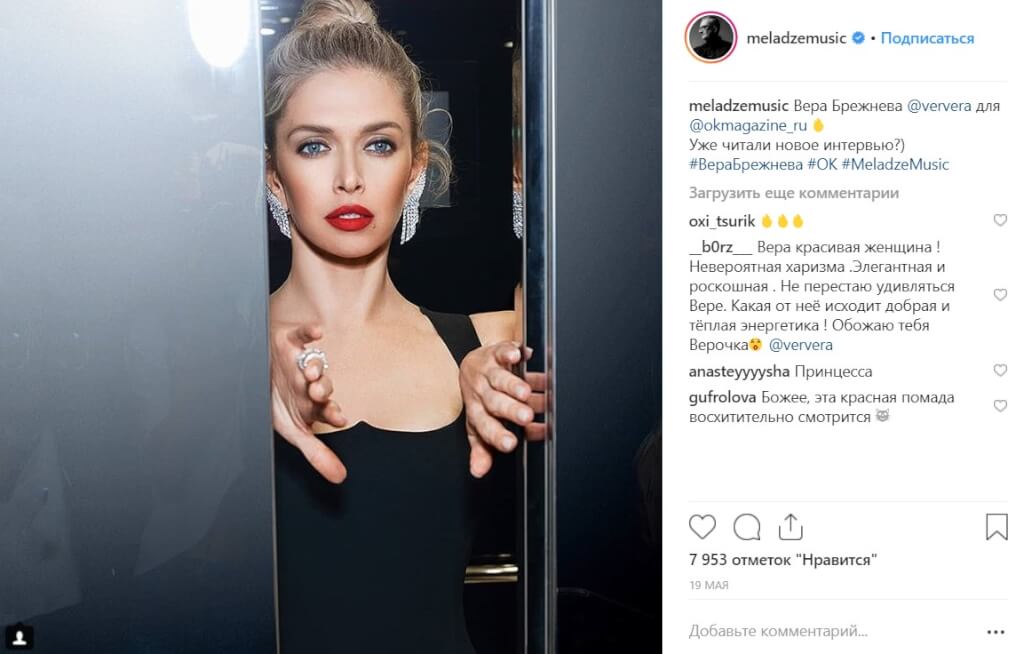 Up to this point Yana already knew about her husband's numerous betrayals, but put up with them. Now it became obvious to her that it was time to divorce. According to the producer, he did not want to divorce himself, but his wife insisted. As a result, Konstantin Meladze went to Moscow and left his house in Kiev to his wife and children.
Secret romance
Up to this point, Meladze himself strongly rejected the novel with Vera Brezhneva: "All this is just another invention of journalists, they have already married us a hundred times over 10 for years and now they decided that we are lovers. This is low-brow stuff.
"Vera and I are old friends and colleagues, and there is nothing reprehensible in the fact that we visit each other in our free time. We have families and children, we are already established people, and if we decided to be together, then the headlines would not interfere with us. "
However, as a result, it became known that the celebrity couple hid the romance from the public for 10 years. "You have withdrawn y 10 years of life", c already Yana's ex-wife will tell you.
On the subject: Valery Meladze's daughter broke up with her foreign husband after two years of marriage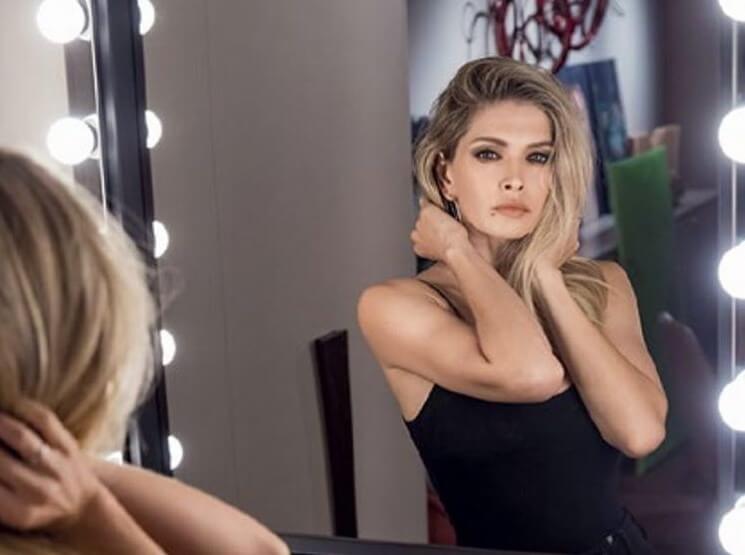 Now it is clear that the tandem of Vera Brezhnev and Konstantin Meladze not for nothing attracted the attention of the paparazzi and their tenderness and touching embrace were not just friendly.
Introduction
The acquaintance of Vera and Constantine took place during the formation of the notorious collective "VIA Gra". The selection frame was tough, but persistent Vera was able to get into the team and achieve success in this field. Konstantin himself invented this image of a stunning blonde and fell in love with him without memory.
Mysterious wedding
Konstantin Meladze and Vera Brezhnev held a wedding in 2015, in Italy, in the resort of Forte dei Marmi. The details of the celebration are still covered in gloom. It is only known that only the closest people of the couple were present there. Mer town cemented their union. All the way to the car, Vera was hiding behind the bridal bouquet and even the most persistent paparazzi could not make a decent joint photo of their holiday clothes.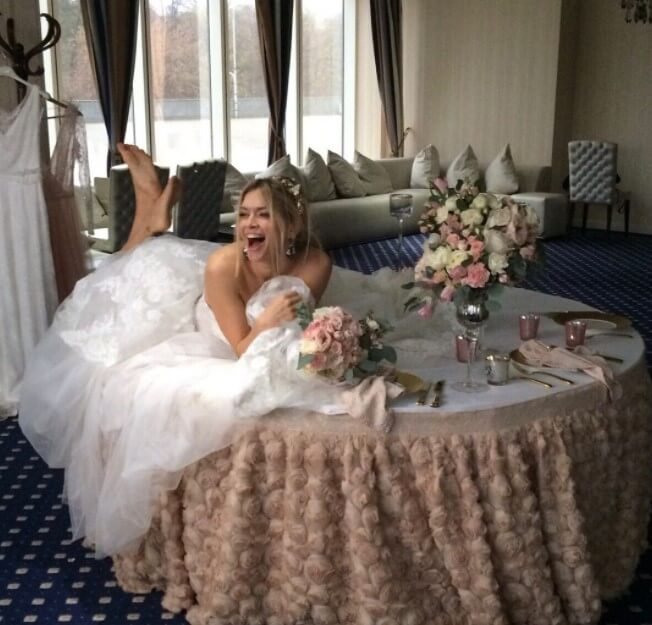 A little later, Brezhnev admits that he does not tolerate interference with her personal life:
"Journalists are forced to do it. Everyone wants to hear only one thing in an interview - about personal life. Because of our upbringing - my husband and mine - we are sometimes uncomfortable to refuse, to say: leave us alone. Kostya is a creator, producer, composer, author. It's great when people are interested in his work, but when they begin to ask him personal questions, knowing his unwillingness to communicate on this topic, it saddens. "
"There are public people who are ready to let journalists into their lives. And I respect their choice. But in this sense I am an introvert, and it has always been so, from my very first steps in show business. As for Konstantin's answers, the most important and pleasant thing for me is that he is honest about them. "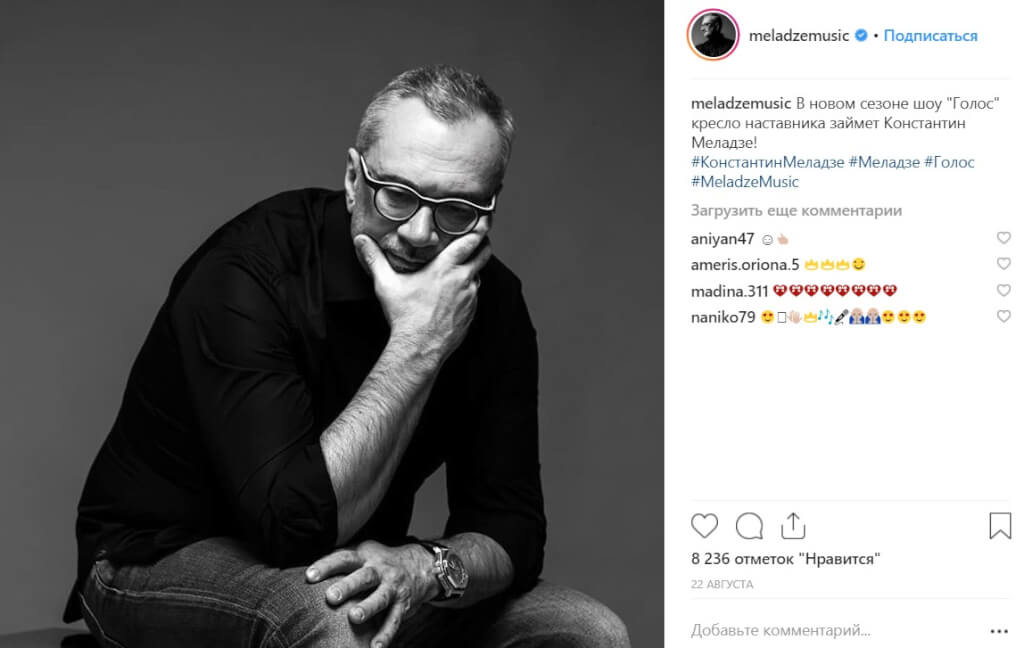 The difference in the age of Konstantin Meladze and his wife is 19 years. Vera Brezhnev also has two children from previous marriages. The first wife Meladze Yana also found her happiness with a businessman named Oleg. Both the current husband and Konstantin are actively involved in raising children. Meladze himself does not hide the fact that he devoted little time to children. That is why now he is trying to spend as much time as possible with them.