The article has been automatically translated into English by Google Translate from Russian and has not been edited.
Married in America: ordinary actions of ordinary Americans
Irkutsk journalist Marina Lykova, who married an American several years ago, continues to tell interesting things about life in the United States and about her marriage.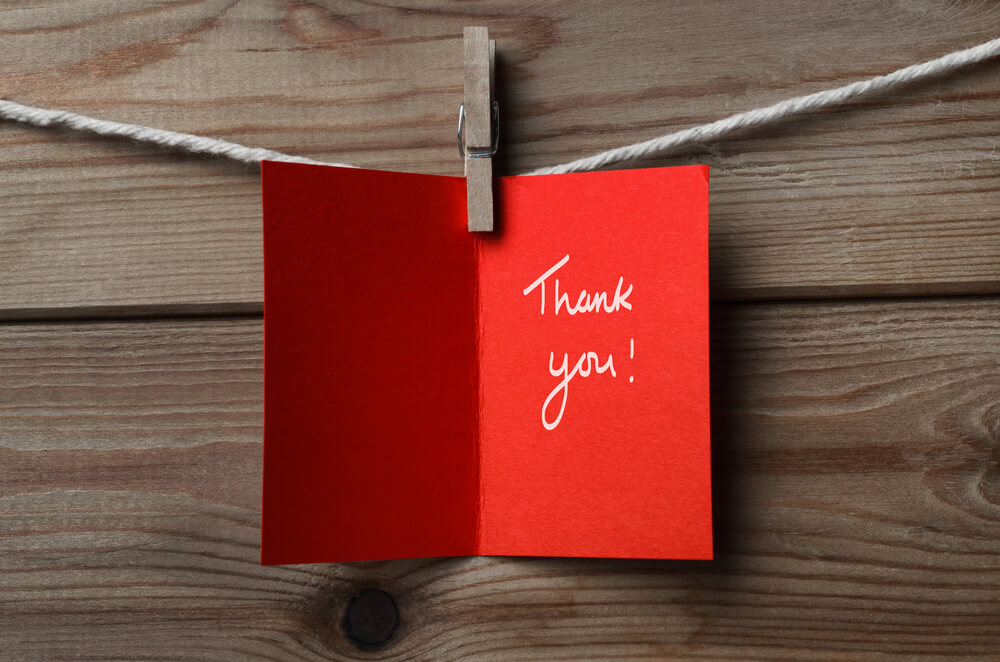 Today, not only in Russia, but also in the USA, many people are tormented by a state of uncertainty: they seem to feel that something is going wrong, but they cannot understand what it is and where it is "not so," Marina writes for baikal-info.ru. But if in Russia, from where I just returned from a vacation, people are forced to at least somehow save and think about tomorrow, then the Americans do not reduce their consumer appetites one iota. Even in that in no way relates to the essentials.
Our American neighbor, a well-to-do (judging by the last job he retired from) an old man, always surprised me with his pessimism about the American economy. "Always" is, of course, coolly said. The old man, a lonely and tall man, stuffed the garage with huge freezers, and the cameras, in turn, scored frozen meat. He loves meat very much, which cannot be said about vegetables and other food, but because he firmly believes that in America one fine (?) Day there will be hunger for those who are not ready for it, he decided to prepare in advance.
I bought the equipment so that all its meat, if electricity was cut down, did not deteriorate in a flash. I stocked up on weapons (of which there are quite a few in ordinary American homes) and bullets (which I have strained here lately, because they are being snapped up much faster than before). Water stocked thoroughly. Toilet paper. Candles. The croup. Rice Honey Sugar. Canned food Paper plates and plastic forks. In general, all that can be stored for a long time. Because God protects the seed. Even in America.
Our family friend went even further: being able to read and understand what was said in the local "between the lines" news, he, who had just retired and lived in a huge and crowded metropolis, decided to move to the village.
Well, almost to the village: he decided to buy several hectares of land not far from the small town of quiet, green, single-story America, to build a house there. To plant there fruit trees, plant a field with potatoes, breed rabbits, chickens and cows. Well, or at least just one cow, but that was. However, he is not going to leave his huge home in a rich area of ​​a rich metropolis, where the air smells like money. While not going and hoping to live there as long as possible. Because he is building a "summer cottage" not at the call of his heart or because with age he was drawn to the ground, not at all. He drills a water well (he has already laid out 3000 dollars) and conducts electricity (another 5000 dollars!), So that if something happens, there is where to hide and save his family - children and grandchildren.
- Is it really that serious? - I am sincerely surprised, always teasing our neighbor, who is daily collecting meat, on the subject - isn't it better to buy fresh?
- What did you think, Marina? What are you, dear, the news is not looking? You are well, you live in a small town - you have a river nearby in case there is no water, and the forest is close by. And the forest will always feed! And what about those who, like me, for example, in a huge asphalt jungle? Imagine that you stopped here in a city like your Russian Irkutsk, supply people with money and food? What will happen to those who have never thought about saving, because the state will feed and drink at the expense of taxpayers? That's right, that rounded eyes! What will happen to starving families who have lived all their life one day and have not made any supplies ?! Since my childhood, I always knew that in the house, in spite of everything, food must be stored for a month in advance. Least. And not only in the fridge. Because it will not happen, happen, electricity - everything from the refrigerator will just have to be taken and thrown away. So you think it will be with them? It's simple: the hungry and the poor will go to rob the rich, in their concepts, areas. I have already told all the neighbors in our fenced area that if anything happens, we will have to fit all our cars to the fence. To strengthen it even so from the inside.
And we will all be on schedule, in turn, to patrol our perimeter around the perimeter.
Many, I see, on both sides of the ocean were plagued by a false sense of security: everyone who wants to learn how to independently preserve fruits and vegetables, grow food in their own garden, fish and peel-fry fish, hunt and pick berries-cones-roots in the nearby forest today the best case is announced almost a rogue and a weakling. How could it be otherwise, if you can always buy everything? But the question is: will it all be in stores forever? And if it does, will everyone always have enough money to buy it all?
Hearing this story, I began to look closely and listen to the many others that are happening here in America, every day and maybe even hourly. But the person is so arranged that the bad is remembered sooner and for a longer period than the good. And therefore I will try to correct this injustice.
... The driver of the heavy truck spent hours behind the wheel and literally fell from his feet with fatigue, but he set himself the goal to bring the load without stopping to sleep, and then to rest as it should be. Stopped at the traffic lights. He awoke from knocking: the policeman asked him to open the windowpane. Opening, I heard the question:
- Are you asleep here?
"No, no," the tired carrier woke up. - No, I think.
- How not, if this is the third traffic light is changing? Let's do it. Drive off to the wrong place. I'll come over and talk.
There is nothing to do, I had to drive the car to the indicated place. The poor fellow drove prepared for the fact that he would fly so big for what happened that he would inevitably fly out of work. The cop came up.
- You rest come on. Right here, get some sleep until five o'clock, and I will come and wake you as soon as the shift is over.
Nothing to do. No one dares to disobey the law enforcement officer here in a law-abiding state. At exactly five, a smiling policeman appeared to wake the chauffeur who was no longer asleep, but still awaiting punishment, with a glass of hot, aromatic coffee and sweet fresh pastries.
"Take a drink before the road." To feel more cheerful, - said the cop, handed the driver a drink and, slamming him in a friendly way on the shoulder, went about his business.
I saw it with my own eyes once before last summer, as at the intersection with a broken traffic light, ordinary citizens slowed down their "iron horses" and presented (literally filled up!) The traffic controller in the form of cold drinks. Water. Coca Cola. Boxed. Because the heat is utter, and the man is at work, and he does not leave ...
I became a witness of this story in one of the Las Vegas casinos. The ninety-year-old frequenter, seeing how some young renegade rudely treats the waiters and other attendants, did not go and complain to the guards, but just went and silently punched the young man so that he would hardly dare to appear again in this institution and certainly behave in a similar way. Good deed? From the point of view of morality - not very. Correct, judged simply humanly? Sure. "It is not the size of the dog that is important in the fight, but the size of the fight in the dog," says an American proverb.
And this story is fresh, yesterday. My old friend (he just turned 87 years old) suddenly out of the blue on a busy intersection stalled the engine. What to do? Started calling the police, asking for help. Help arrived quickly, but drivers of other cars around looked even more likely: several young guys united and rolled back their truck grandfathers, offering assistance in transporting to the nearest service center. And all with smiles. Kindly. And for nothing. Absolutely nothing.
Recently, in our area a funeral was held with all the honors, as it should be at the honorary firefighters. But they buried (and carried the body in the fire engine) not an honorary firefighter, who gave someone his life for saving, or even a firefighter in general, but a young man with cerebral palsy, whose dream was to become a fireman once. Get well, get on their feet and ... He made friends with local firefighters, they visited him even when he didn't ask them about it, and helped if they had to go somewhere ... Diseases (there were a lot of them) were defeated by a 24-year-old guy, but he will long remain in the hearts of those who have helped him in the last days ...
This story happened recently at night, when a policeman, noticing a car with unlit headlights, tried to stop him, just to hint that it would not hurt to turn on the dipped beam. Contrary to expectations, the driver did not join the curb, but, on the contrary, hit the gas. The chase ended pretty soon: the racer, taking off from the road to the side of the road, crashed into a tree. Having jumped out of the car, the driver shouted that he was armed, and showed with his whole appearance that he was ready to take the first shot. But the cop did not hurry to shoot. When, together with the cop, who had come to the rescue, the boyfriend's partner managed to calm him down with a stun gun, it turned out that the driver had lied. He was not armed, but simply pretended to be ready to pull out a pistol from under his belt. And in general, he rode to the bridge, from which he was going to jump in order to end this worthless life. And when the cop tried to stop him, he did his best to be shot ...
Stories in which, in order to support a teenager balding from chemotherapy or even an adult woman, many children and adults shaved their heads "to zero" - this is not uncommon. Like the fact that people here constantly, free of charge and not only on great holidays collect warm clothes, bedspreads, food and money in favor of the weak, the sick, the poor, the unemployed.
For someone, the people around are some "freaks", "bloodsuckers", "syphilitics", or who else is there? "It's necessary for you, Marina, to take a ride somehow in the traffic packed to the top to understand that there is a lot of shit around. That's when all this human-loving nonsense will fall away from you, "I heard during my recent visit to Irkutsk. Perhaps the way it is. Because you can still turn on the TV, and there they will show in the news how the haunted dogs without a twinge of conscience give each other to the owner. Just not flown. Yes, in the world, as on all the same TV, - a lot of bad guys who still do bad things: hijackings, attacks, robberies. But it is somewhere where I am not. In my own America, no one installs lattice windows and all the same iron armored doors instead of the usual ones; nobody locks them with a key, as, indeed, the doors of cars. Never!
And I appreciate such kindness most of all. Such are unusual for us Russians, the most ordinary actions of ordinary American people.