The article has been automatically translated into English by Google Translate from Russian and has not been edited.
Why do Russian stars massively apply for dual citizenship
Alla Pugacheva and Maxim Galkin became citizens of Cyprus. To do this, they invested a million euros in 2 in real estate on the island. Now they can travel without special permission to more than 160 countries of the world.
Cyprus is one of the most popular places for citizenship among Russians because of the simplicity and transparency of the procedure, says Sensum. But there is a more economical option, which also opens the way to the EU - Malta. You need to invest from 880 € thousand to get a passport. Still cheaper is the citizenship of the Caribbean islands: the minimum investment threshold in the Dominican Republic will be 100 $ thousand.
Getting a second citizenship is popular among Russian celebrities. Businessman Gennady Timchenko has a Finnish passport, businessman Sergey Polonsky is Cambodian, oligarch Vladimir Gusinsky is Spanish and Israeli, and opera singer Anna Netrebko is Austrian.
The second passport imposes only minor restrictions on the Russians. So, they cannot hold a number of government positions and be members of election commissions with decisive voting rights. Famous Russians explain foreign citizenship in different ways. Writer Mikhail Veller, who has Estonian citizenship, explained his colleagues' interest in foreign passports by politics. He noted that Russians already started having problems with visiting other countries:
"Not only that Russian citizens to travel to America, and soon to Europe, will have to queue for half a year, but not all will receive these visas. Thus, all who can and want to continue to go abroad, try to acquire foreign citizenship in order to escape from the descending iron curtain. "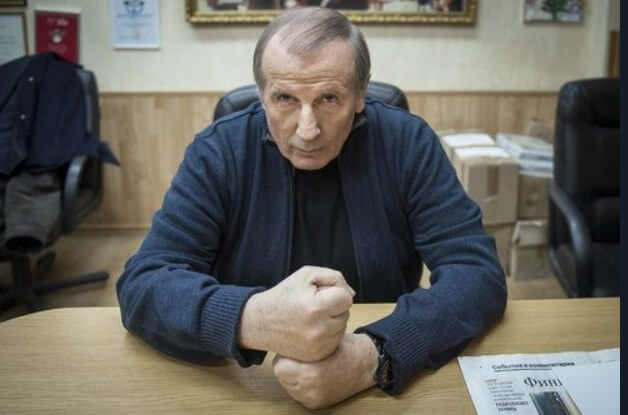 Sainist-writer Viktor Shenderovich, known for his opposition views, on the contrary, does not believe that Russians receive a second citizenship is an alarming symptom. Shenderovich himself has an Israeli passport.
"We live in a global world. And this is not evidence of flight from Russia. Moreover, look who is now receiving a second citizenship - Galkin and Pugacheva. And they do not run out of the country. Unfortunately, "said the source.
Shenderovich was generally supported by the actor Mikhail Porechenkov, who, although he said that he "never thought about getting a second citizenship and leaving the country," but tolerantly said: "Why do people do [get a passport of another country]? Well, it's just that our country is free. "
I did not condemn colleagues with several passports and a well-known producer Iosif Prigogine, stating that he "could have received second citizenship a thousand times" if he wanted to.
"Second citizenship is such insurance. For example, if borders are suddenly closed, then you will be able to travel around the world, you will be able to travel to Europe. Many people speculate - they say, not the fact that it is useful. But let it be just in case, "said Prigogine.
According to recent data, about a million Russians have a second citizenship. Basically, we are talking about passports of Israel, the UK and the United States. Moreover, Russians live in Moscow with Israeli citizenship, in St. Petersburg - with US citizenship.
"Our stars earn mainly in Russia, and the second citizenship removes the problem of visas for them. It's like a spare parachute, like an investment in the future of children. Second citizenship gives the stars the opportunity to increase the planning horizon, to insure against the uncertainty of the Russian future, "explained Konstantin Kalachev, the head of the Political Expert Group.
Recall that since August 2014, a law has been in force in Russia that obliges all Russians who have citizenship of other countries or a residence permit to report this to the Federal Migration Service. Otherwise, they are threatened with fines from 500-1000 rubles (if they applied to the FMS a little later than expected) and up to 200 thousand rubles (if you have not submitted a notification at all, and this will be confirmed in court).