The article has been automatically translated into English by Google Translate from Russian and has not been edited.
'To forget is to betray': Konstantin Khabensky spoke about the death of his first wife and new family
The first wife of the actor Anastasia died after a long battle with cancer. Khabensky was very upset by the loss of his beloved and was afraid to betray her memory by creating new relationships.
Konstantin Khabensky has been happily married to actress Olga Litvinova for six years. At the beginning of the year, she gave her husband a second daughter, and three-year-old Alexandra - a sister. The star of the star admits that she looks at her husband with admiration, writes StarHit.
"What do I want from you?" Nothing! Total! So that you allow me to look at you every moment of my life, like the mountain that protects me ... ", she turned to Khabensky.
A few years ago, the artist did not believe that he could again find love. In 2008, Konstantin lost his first wife Anastasia, who was struggling with a terrible diagnosis - glioblastoma. Then he was left completely alone with a one-year-old son in his arms. The man was very upset by the bitterness of loss. In an interview for the YouTube show "And talk?", He noted that the second marriage was not easy for him.
On the subject: Zavorotnyuk, Friske, Khabenskaya: doctors talked about the relationship between IVF and cancer
"Have you had thoughts, will I betray the memory of my wife?" Asked the presenter Irina Shikhman.
"Of course. Tell me, how should a person, according to the idea of ​​the Creator, live in love or suffering? In love. To forget is to betray, "said the actor.
The host asked Constantine when he realized that he could again afford to fall in love.
"This is not a mathematical story. I don't like it when they ask me mathematical questions on non-mathematical topics, "the artist refused to answer the painful question.
On the subject: The most closed wedding of the year: 52-year-old Fedor Bondarchuk married an 30-year-old actress. PHOTO, VIDEO
In memory of the first sweetheart, the artist continues to engage in a charity fund that he created with her. His organization helps children with cancer.
"Once this is done, no matter what happens to us, if we close this topic, then the price is worthless to us," Konstantin said.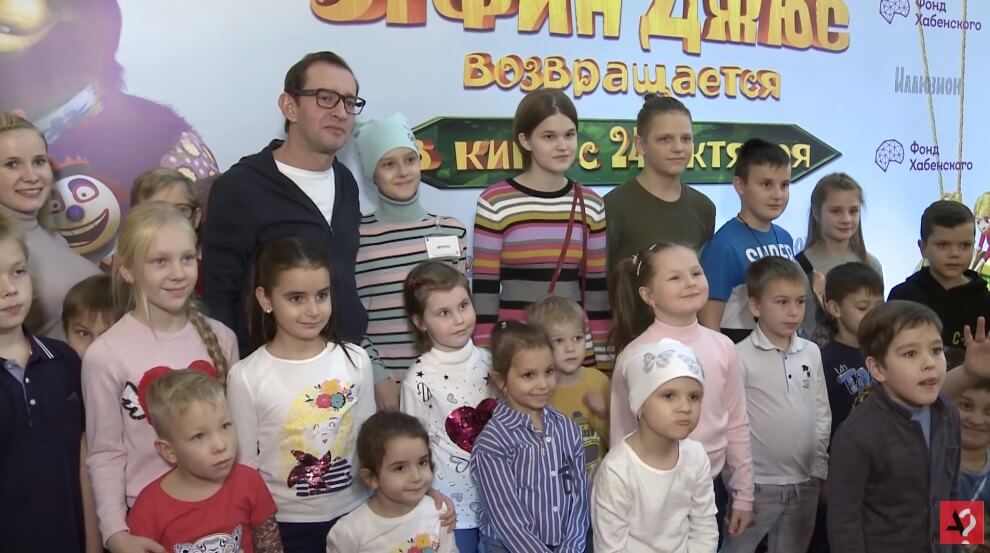 He also emphasized that, despite the severity of the diagnosis, one should not forget about the joys of life.
"They need to be told to go forward, not to dwell on this story. It is necessary to do what the doctors ask, to comply with the treatment protocol, but you can't put an end to yourself, "the artist is sure. - I also do not have the right, like any normal person involved in this story, to say: "Oh, that's it." I know people who, behind their backs or in emotions, having read literature, immediately set up another person to give up, but anything can happen. Sometimes the devil knows that, in a good way. "