The article has been automatically translated into English by Google Translate from Russian and has not been edited.
Julia Vysotskaya: a rare interview about her daughter, husband and car accident
After the accident, in which their daughter Masha was seriously injured, the actress and her husband Andrei Konchalovsky silently repair their lives.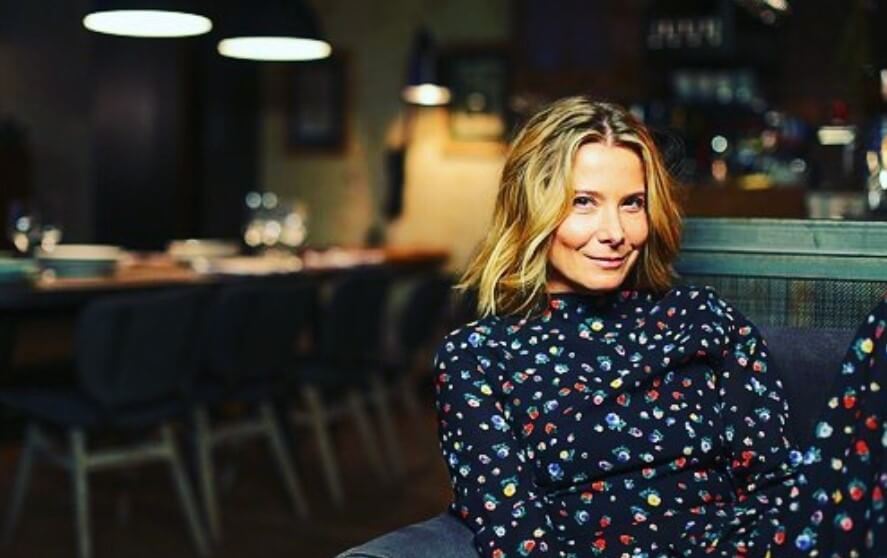 Some one and a half years ago it seemed that there was no one happier than Julia Vysotskaya in this world, Ksenia Solovyova writes especially for Tatler. She radiated happiness and not quite a domestic positive, evoking respect, a slight envy ("How many hours is in her day? How much charge is in her battery?). Women around her complained about the weather, power, fatigue, tasteless foods, unfaithful men and inter-brow wrinkles. She did not complain about anything and never.
Traffic jams did not prevent her from teleporting from one point to another, the rain did not interfere with getting up at six in the morning and running through the top ten, bold legislative initiatives did not interfere with her growing business, the burrata in her fridge was always from the right cows. Wrinkles did not take her - or, at least, made her more interesting, more significant, more characteristic. Even a loving man (the director Konchalovsky before Julia had four official spouses and a lot of off-screen material for books) turned out to be completely tamed by her, a simple girl from Minsk. And, unexpectedly for himself, he turned himself into a reference family man. Reflection, spleen, mood swings were not listed in the DNA of the Julia Vysotskaya brand. She wanted to take the recipe is not a biscuit, and happiness.
Everything broke in one moment. October 12 The Mercedes 2013, driven by Andrei Sergeevich, had an accident in the south of France. Masha's fourteen-year-old daughter, not wearing a seatbelt, received a serious head injury. In the hospital of Marseilles, she was placed in a superficial coma to do surgery and save lives. The life of her permanently happy mother since that day has become completely different.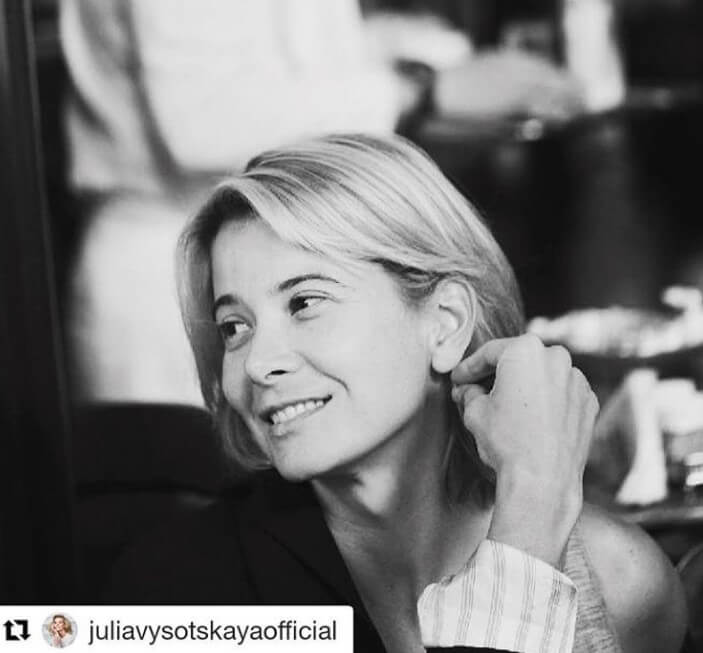 All this time, Julia did not give an interview. Comments from Konchalovsky were rarely received, and only when their patience broke down due to the amount of unreliable information (attacks on doctors and relatives by journalists began immediately, but no serious leaks happened). In May, 2014-th appeared on the director's official Facebook page to ignore other people's guesses and the message that "Masha is gradually but steadily emerging from a severe injury." In November - a video message, where Julia thanks for the support: "We are fighting, working. We try very hard and believe. " Here, perhaps, that's all ...
Not that Vysotskaya completely disappeared into the shadows. She tried to maintain a moderate boiling point of her brand in a public space. She still led "Let's eat at home!", Published the books "Slender breakfasts", "Ssoboyki" and "Easter recipes", opened the second culinary studio in the shopping center "Modny Season", two new restaurants - Food Embassy in the Pharmaceutical garden and "Yulina kukhnika" on Bolshaya Gruzinskaya. Played in the theater and even spectacularly, wearing a dress backwards A la russe, conducted her husband in Venice to the "Silver Lion" for the film "The White Nights of Postman Alexey Tryapitsyn." What it cost her, no one knows.
And here we drink sea buckthorn tea in Food Embassy. On Julia jeans and sweatshirt. It is almost not made up, but on the head there is a fashionable "styling of the second day" - the consequences of yesterday's concert of Emir Kusturica. She got up, as always, at six - to carry her son to school. Petya, who has changed several schools in his incomplete twelve years - in Budapest, London, Zurich - is now studying at the Lyceum at the French embassy in Moscow. She is not looking for sympathy and empathy. Moreover, she is afraid of him - it is difficult to understand, but this is true:
"People don't want to look callous. But many of them are part of the life that has ended for me. An additional reminder. My wound is not closed and will never close. "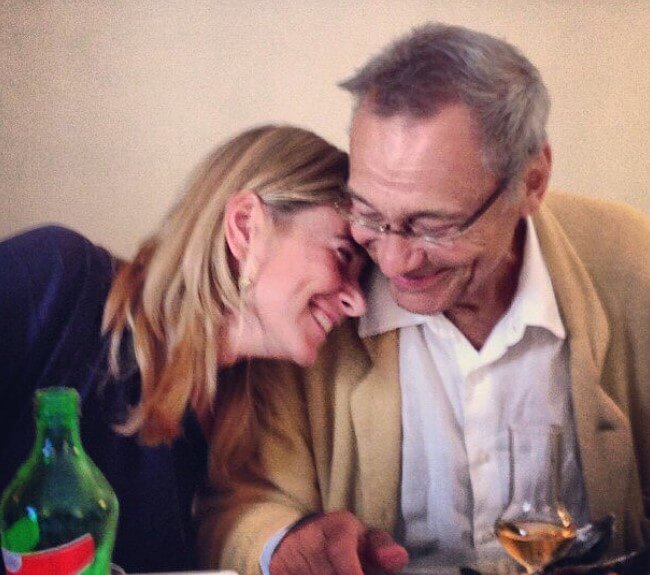 "Yulia, sorry for the question, is Masha conscious?" - "No doctor will answer him. The state of coma is ambiguous and it all goes differently. There are moments when she is with me, it happens that I do not understand anything. Something seems to be happening that we are very happy about. We are waiting for a repetition, but it is not. But something else happens. Everything goes ... slowly. We were told from the very beginning that the recovery will be very, very long. And this is endless work - both Masha and ours ...
"It's hard to know if there is a light at the end of the tunnel. I constantly work on myself to see it. And convince everyone that he is. Nowhere and never can broadcast despondency! Everything within a radius of five kilometers from the machine room must be filled with the energy of creation. "
"Yulia, I cannot help asking a question that clearly comes to mind. Behind the wheel was Andrei Sergeevich. Many say that he drives very sharply. If ... How does he live with a constant sense of guilt? And don't you blame him every second? "-" I have no right to answer for my husband, to judge his guilt. I think I'm much more frank with him than he is with me. Probably, such is the female nature: with words to define one's condition and it seems to be becoming easier. His male personality nature is not like that. He is a closed man, even from himself. But he works a lot, insanely a lot. Sleeps three to four hours. One project after another. Three scenarios at the same time. Infinitely lectures to students. He has always been a workaholic. Today he is interested in cultural studies, man, Chekhov and so on. If it were not for the work, he would certainly have been harder. "
"Do I blame him? He is a unique person, - continues Julia, - I don't think his wisdom is acquired. He is not even a wise man, namely that a wise soul. I hear and understand him well. He strongly influences me. If there were another man, perhaps I would have behaved differently. Here there is no place for meaningless reproaches and the search for feelings of guilt. "
Today it seems to her that then, on the "territory of good" in Instagramwas not her. And in general, something in her turned upside down: it seems to her that she wasn't the last Sunday, and six months ago, and twenty years before ... The sense of time turned upside down. Not that she began to live under the motto carpe diem - but the main thing is now different, there was a complete revaluation of values.
"I have always had a hard time torn between Moscow and London. Here I gave a lot of energy to the theater, cooking studio, shooting. I came to the children in London like a squeezed lemon. And I felt crazy guilty. Any mom who works a lot knows this. Someone starts to bring an infinite number of gifts, someone allows to sit endlessly in gadgets. My fault was wearing the form "Do with me what you want," and then - "What did you do to me ?!".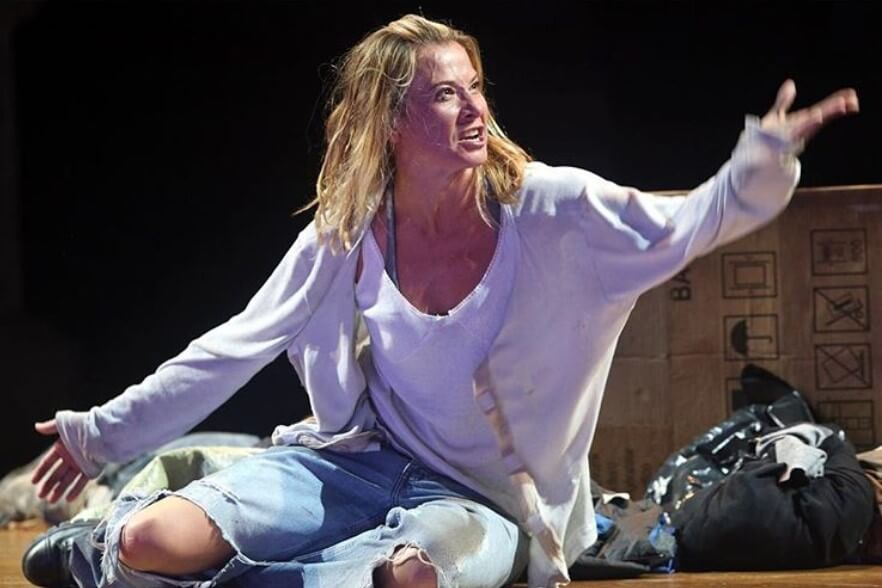 Now she gets to take care of herself a little. Not always - recently I spent two weeks of the hardest rehearsals in Vicenza. In Italian. Three runs, otrydat three times on the stage, endlessly tearing guts, not knowing where else to get tears, if they are already crying. And the next day, the first flight flew to London to shoot for the most popular culinary channel Food Network. It was the only possible slot - the so-called window for filming. And he could not be missed because Food Network - top, cherry on the cake, then the show will show in America, then around the world. She became calmer to respond to criticism, overgrown with long-awaited armor.
"I missed the moment when I had to stop giving joy. It was better to keep her. I lost the line where my own and where not. Universal accessibility ... In the media space, it must be filtered. But for this you need to be a very experienced person. My experience was a serious price. "
But what about the DNA of the brand "Julia Vysotskaya", mixed with joy and happiness? A difficult question that Julia often asks herself to herself: "I don't think that the drive is gone. My life has changed, but not my work. I still feel the tremendous joy of communicating with people from the exchange of energy. I was surprised to find out about myself. " A person sometimes knows little about himself. For example, Yulia thought that she would never be able to conduct master classes. She spent the first lesson "after" a year later, in December of 2014. She was scared. Sympathy, embarrassment, questions ... And none of this happened. There were smiles and lively reactions. And then all sixteen students got a chocolate sponge cake. Rose, baked. None has burned.
"This happened thanks to the energy sector - I absolutely believe in it. Food and cuisine are energy bound. "
She recorded the first program in November of 2013 — only a month and a half had passed after the accident. She knew only that it was impossible to laugh. Because where she laughs, she cries immediately, and it is difficult to separate one from the other. Colleagues did not ask a single question. Still. Vysotskaya, what to be cunning, waited to run from her ship. She was afraid that the team would not stand, rush to where it is easier, more fun, where the boss does not feel forever guilty ...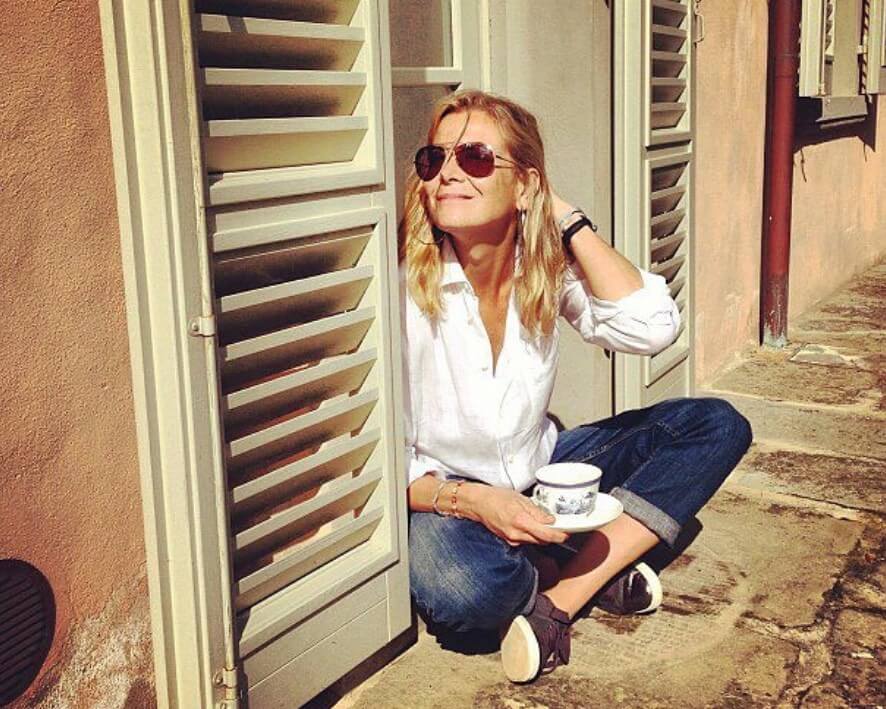 Nobody failed. Business did not disappoint too. When tragedy struck, two gastronomic tours were canceled. People returned the money. The company suffered serious losses. But gradually everything improved. Now in "Yulina Kitchen" on Sundays they prepare what they just saw on TV, and sometimes the hostess herself gets up to the stove. She enthusiastically rehearses The Cherry Orchard.
"I am so happy that we have a theater with Andrei Sergeyevich. It's just happiness to work together. I really understand all his former women. They may have been happy after him, but I know how hard it is to find a man of this magnitude. Few of my friends can meet him - straight fingers of one hand will suffice. He sees everything. He is interested in everything. Or maybe it's just love. This year we are nineteen years together. "
What else? She resumed Bikram yoga, which she had been fascinated long ago, in New York. Took the dog - West Highland White Terrier Krug. Yes, yes, like champagne. "Such a miracle. As if someone just picked it up and sent it to us from above. Kota is now still necessary. Remember, Bunin: "Well! Fireplace flood, I will drink. It would be nice to buy a dog. She lives because pain cannot be stronger than life. "Everything that happened to me seems to me today as the answer of fate to my phrases and actions. I constantly find myself thinking: "It was not necessary to say this, it was not necessary to do it."
Three years ago, Andrei Sergeevich asked the actors on camera to say what they thought about Chekhov, about their roles. There is a record where I for some reason, in a shaky voice, say: "When I hear at the end of the play that I must live, I think: we must live." Happier than me at that moment was no man. This is inexplicable. Rather, it only says that ... One close friend of mine recently spoke with an astronaut. And the cosmonaut told him that up there, "as if someone is." On the one hand, it is alarming. On the other - gives hope. Need to live…".