The article has been automatically translated into English by Google Translate from Russian and has not been edited.
'I fought for him': the wife of Konstantin Ernst for the first time spoke about acquaintance, romance and children
16.11.2019, 09: 00 EST
A source: StarHit
The actress rarely speaks privately with reporters. But the other day in an interview with the famous gloss Sophia told how she won the heart of Konstantin Ernst. Channel One CEO ceased to hide relations with the girl in 2014.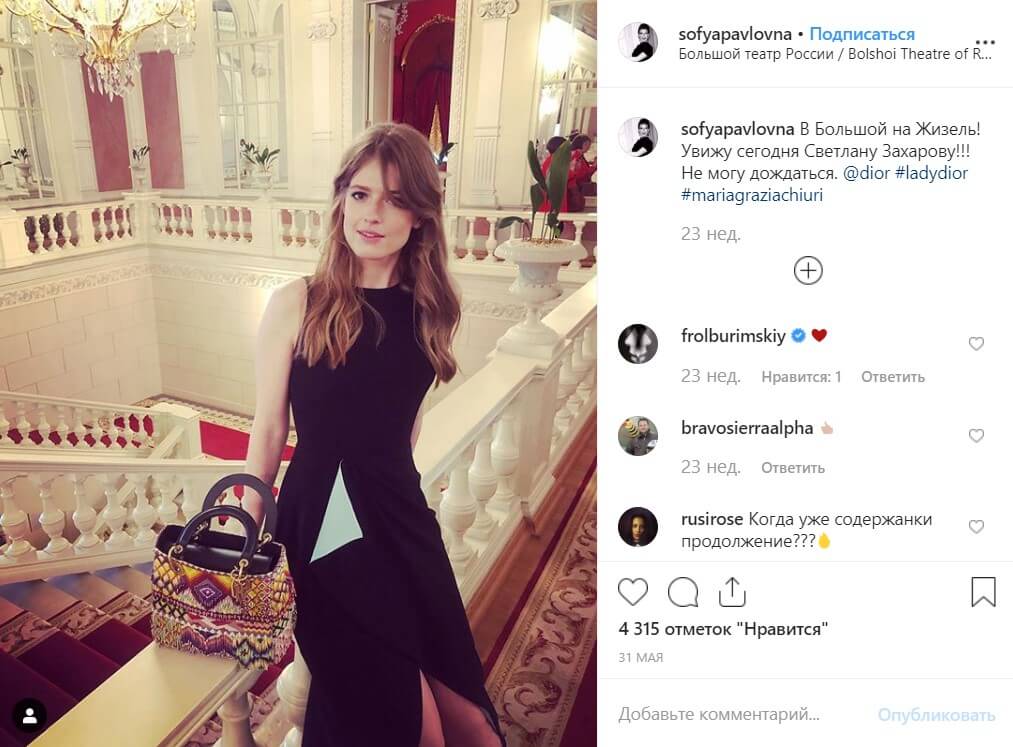 Recently, on social networks, the actress changed her surname Zaika and became Sofia Ernst. However, she hardly speaks about relations with the eminent spouse, writes StarHit.
"We are both closed people. My husband is generally a closed champion. We probably could not even kiss with a huge number of people, "explains the star.
The acquaintance of Sophia and Konstantin Lvovich occurred during the period when the girl worked as a stylist and a buyer, picking up clothes for wealthy ladies.
"When we met, there was no feeling that he was much better than me. I remember that after several visits Konstantin and I met with my girlfriend, and she suddenly blurted out right before him: "You said you were the same height." That is, I was even sure that we were the same height - probably because I didn't take off my heels right away, "Sophia shares.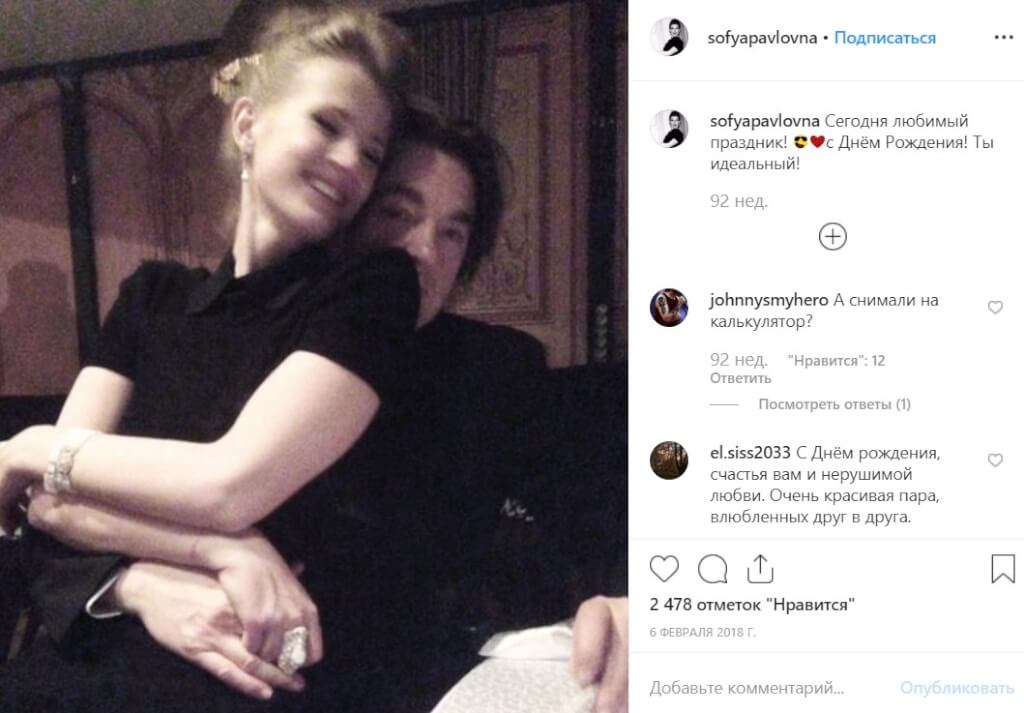 When they started dating, situations arose when the actress did not quite understand what the chosen one was talking about. To eliminate the gaps in erudition, Sophia began to read more.
"We were in Pushkin, I was holding a Wikipedia phone under my desk, spying on some highlights, conversations and picking up a topic. And then, coming home, I studied the history of the search and read the whole article, so that, God forbid, it wasn't revealed that I didn't know something. I could reschedule a date if I felt not ready for him, "the actress admits.
On the subject: The most closed wedding of the year: 52-year-old Fedor Bondarchuk married an 30-year-old actress. PHOTO, VIDEO
Sophia fell in love so much that she understood: you need to correspond to the chosen one. In addition, she really liked the humor of this man.
"I directly fought for this guy because I realized that he is the one I dreamed about and prayed for. In preparation for the Olympics, Konstantin told what ceremony they came up with about all the related problems. I asked: "What will happen if you still do not have time to build a stadium and hang up trolleys that should carry the scenery?" He replied: "Then plan B: roll out the white piano and release Tamara Gverdtsiteli," the artist recalls.
Sophia gradually began to worry less, communicating with Konstantin Lvovich. But at the same time, her reverent attitude and appeal to "you" was preserved, because the producer is 27 years older than her.
"For a very long time I could not switch to" you "with my husband. It got ridiculous. Even when intimacy occurred, I could not immediately say "you." It has been a very long way. In general, I tend to get close for a long time. I know that in fact he is a dude in a leather jacket from a rock club, and it was these two guys inside us who met, got together and live together. And other people come out of the house. Now the need to defend arises much less often. I'm less and less likely that my husband will understand that I am an impostor and will expel me. I think, probably, he still tells the truth and loves me, "says Sofya.
The couple did not have a magnificent wedding, since they preferred not to advertise the marriage.
"Konstantin did not have free time and resources for long courtship. We quickly began to live as husband and wife, that is, just together. And they legalized the relationship, "Sophia shares.
On the subject: 'There was no desire to drag her to bed': how the novel of Leonid Agutin and Angelica Varum began
The couple brings up two daughters. When Erica was born in 2016, Sophia was still studying at the Moscow Art Theater School and during breaks she ran home to express breast milk. The younger Kira was born in 2017.
"I try to be strict power in their lives, because the rest ... they are just very fond of them," says Ernst's husband about the upbringing.
Today, Sophia combines motherhood with an acting career. She has roles in projects such as The Container, Viking, Mayakovsky, Salvation Union and many others.