The article has been automatically translated into English by Google Translate from Russian and has not been edited.
'I fell in love with them only now': Kirkorov made a confession about his relationship with his children
Singer Philip Kirkorov admitted that the coronavirus epidemic helped him to get closer to Alla-Victoria and Martin-Christine, writes 5tv.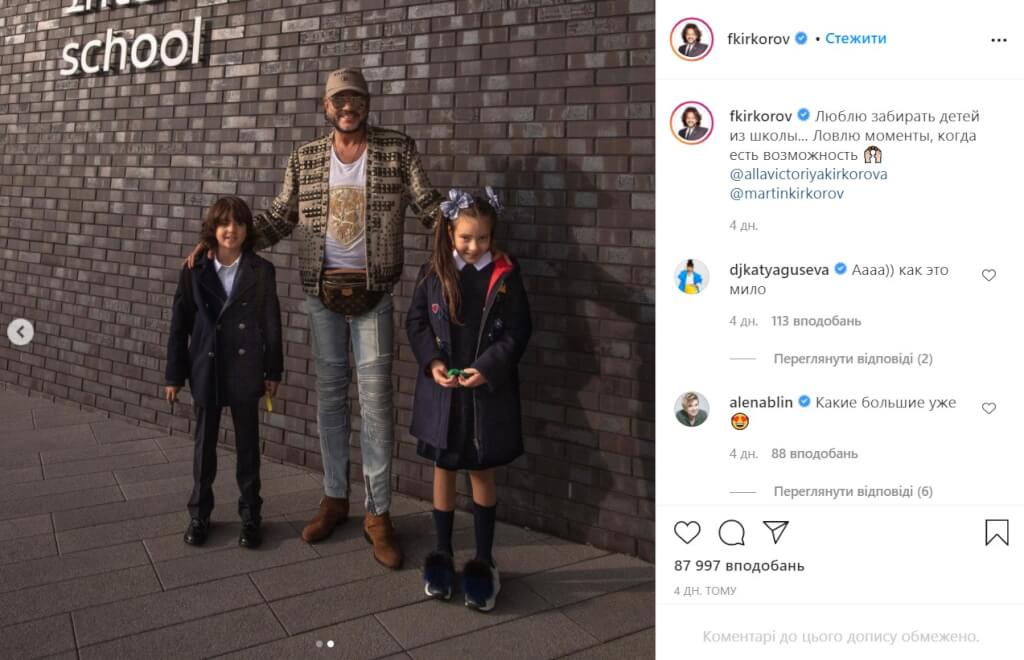 People's Artist of Russia Philip Kirkorov made an unexpected statement about the attitude towards his children Alla-Victoria and Martin-Christine. He said that thanks to the coronavirus epidemic, he was able to really get closer to them, although he used to be more like a "Sunday dad".
Calm in his stormy concert activity helped him devote more time to his family.
Kirkorov's children are now eight years old. They know they were born with the help of a surrogate mother. The musician gladly shares the happiness of parenthood with fans, showing photo reports from joint travels and luxurious holidays arranged for the children.
However, as he himself admitted, true fatherly feelings came to him only recently.
"I've been a Sunday dad for a long time. I fell in love with them only now, during this terrible coronavirus. I discovered the whole Universe for myself! " - he said in the studio of the program "Tonight" with Maxim Galkin.
On the subject: They don't live at home: Kirkorov's father told why the artist's children moved to his director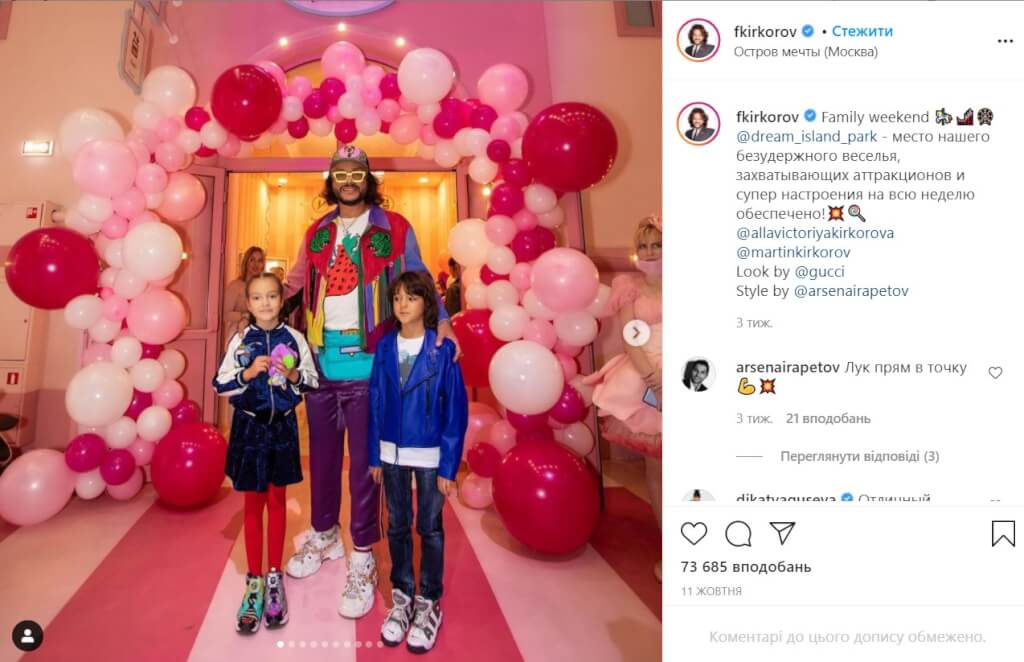 Alla-Victoria and Martin-Christine are not inferior in popularity to the children of Kirkorov's ex-wife Alla Pugacheva and his husband Maxim Galkin. The children of the Prima Donna were also given birth by a surrogate mother. Their lives are watched by millions - fans rejoice at every success of the star twins.