The article has been automatically translated into English by Google Translate from Russian and has not been edited.
'They want to attract the attention of Americans': Megan and Harry will play a second wedding in the United States
Thus, the duchess wants to erase from her memory the gloomy moments of life in the royal family and, according to some insiders, increase her popularity among Americans, writes Wday.ru.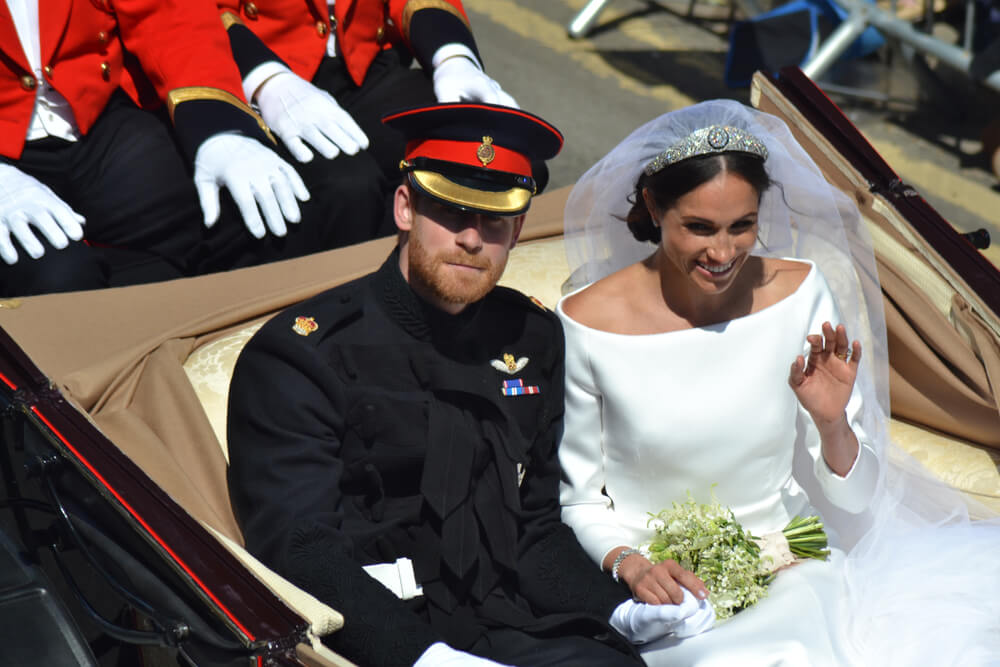 The actress married the prince on May 19, 2018 in the chapel of St. George in Windsor Castle. The wedding was held in accordance with royal traditions, was fully paid for by the groom's relatives and was broadcast worldwide. But, as it turned out, Megan wants to forget about this ceremony.
Friends of the Duchess, on condition of anonymity, shared with the British edition of Heat World Markle's plans for a second chamber wedding, which should be held in May, if quarantine circumstances do not interfere.
On the subject: With the evil eye pendant: Meghan Markle first publicly made a video call from Los Angeles
Insiders said that Megan wants him and Harry to re-take vows of love and loyalty on the ocean in California. For her, this will be the next step in a new life, free from royal duties, and a way to forget about what she had to go through as a member of the monarch's family.
The reaction of the British subjects was not long in coming. Many suggested that the second wedding, Markle wants to leave his mark in America, where he now lives with her husband and son, and once again draw attention to his person. Otherwise, how can we explain that the ceremony seems to be planned quiet and modest, but Beyoncé, George and Amal Clooney, Oprah Winfrey, Jennifer Lopez and other celebrities are already among the guests?
On the subject: They don't find a place for themselves: Meghan Markle and Prince Harry no longer want to live in the USA
The whole press will definitely write about such a holiday, which Megan needs now, because her triumphant return to the cinema failed. So far, the Duchess was only able to get voice acting work from the Disney studio, and this is clearly not what she was counting on.