The article has been automatically translated into English by Google Translate from Russian and has not been edited.
Took up the old: Marat Basharov brutally beat his wife
The actor broke his wife's nose. Her brother Fedor reported that the incident occurred today. The wife of Marat Basharova Elizabeth has already appealed to a medical facility.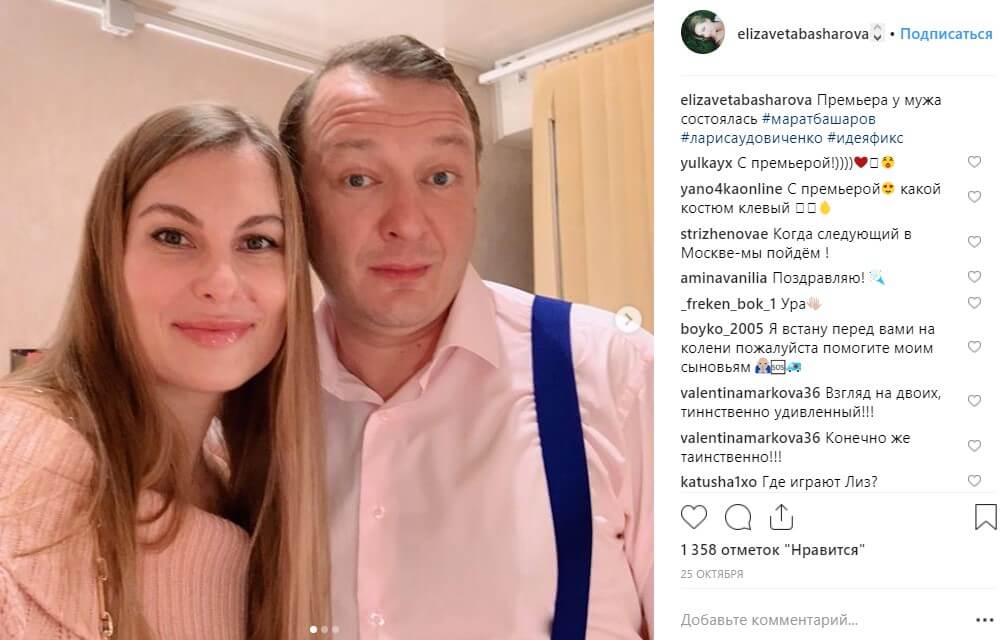 Actor and TV presenter Marat Basharov is known for his violent behavior. He was accused several times of raising his hand to the women with whom he lived. It would seem that with Liza Shevirkova the artist has become much calmer and has already ceased to be cruel. However, it turned out that the family was silent about it for a long time.
Elizabeth's brother Fedor said "StarHitThat Marat broke his sister's nose.
"It happened today. She is in hospital, "a relative said. As it became known, Lisa and her mother spent the whole night in the emergency room, now she sleeps after suffering stress.
According to Fedor, this is not the first incident when Basharov raised his hand to Lisa. Last year, when their son was still young, a woman was taken to a medical facility with a serious arm injury. However, then the family did not advertise such problems. Lisa told a journalist that Marat is the caring dad of Marcel, and the boy is very similar to him.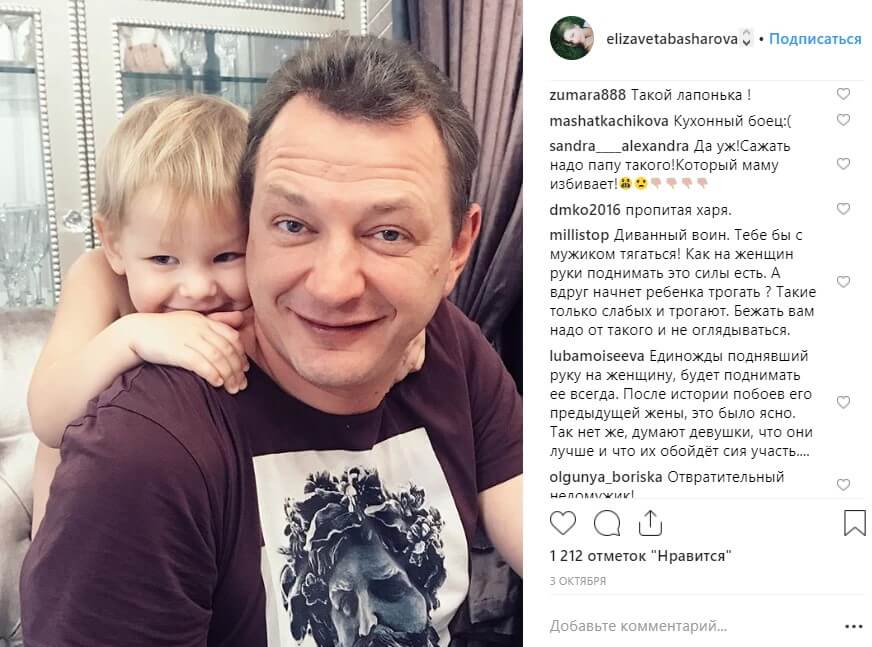 "Outwardly, he is still bigger than Marat. When he was born, he was generally a copy. Comparing their children's photos, you can see an amazing similarity. Even the shape of the ears is the same. But Marcel has his own character. Already seeking what he wants. It will take daddy a screwdriver, he will crawl into the closet, open the tight door and get it. It's not clear where the silences come from, "said Lisa.
Recall that before this, Basharov had already fallen into similar stories. Marat was married to actress Ekaterina Arkharova about a year (from 2014 to 2015). Then his wife got a serious head injury and he broke her nose. At that time, Katya decided not to sue Marat, pitying him.
"Lord! Poor thing, - Ekaterina Arkharova commented on the current situation. "Only the grave can fix a man like him. I had to carry Lisa in my arms, but he ... "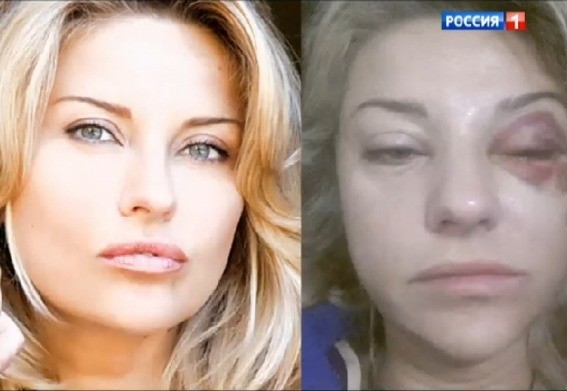 "According to the law of the Russian Federation, at that time I could file an application to initiate a criminal case on the fact of beating. Basharov, at that time my lawful husband, inflicted me with moderate injuries. He was threatened with a term of up to five years in prison ... All his inquiries and evidence are still with my lawyer. But I took pity, primarily because of little Amelie (the daughter of an actor from a civil marriage with Elizaveta Krutsko, who is also its director. - Approx. "StarHit"), she often stayed with us. The girl was then only ten years old, and I did not want to deprive her father, "Arkharova said.
The fact of beating was obvious then, but the actor escaped punishment. Nevertheless, many colleagues of Basharov publicly condemned him for such behavior.