The article has been automatically translated into English by Google Translate from Russian and has not been edited.
Took and lost weight: 4 stories of women who lost more than 50 kg of their weight
'28.04.2017'
ForumDaily Woman
Ordinary girls who have not had the opportunity to attract trendy nutritionists or to do costly surgery. But they didn't just have the desire to lose weight, but took hold of themselves and were able to lose weight. Contrary to all skeptics, they made themselves and became just beauties.
Everyone knows that being overweight is the "plague" of the XNUMXst century. Improper nutrition, unhealthy food and a sedentary lifestyle do their dirty work. However, these women were able to rise above their laziness and circumstances and coped with everything, proving to others that absolutely everything is possible!
Alvina Raine
Alvina Rain's boyfriend called her "a piece of trash" and dumped her when she reached 130 kilograms. The fact is that she never even tried to control her weight. Sweets, fast food, uncontrolled constant snacks with a total of 5000 calories per day were the norm for her. With such a weight, Alvina could only wear large-sized men's things, because women simply did not fit on her. Having heard such offensive words from her young man, instead of being discouraged, she mobilized her strength and took up herself: she went on a low-carb diet, stopped overeating and snacking, and also went to the gym. Being drawn into a new rhythm of life, Alvina dropped 60 kilograms! Today she can boast of a perfect body and ... beloved husband! She remembers her ex very reluctantly. After all, it was he who convinced her that she was terrible and no one would look at her. It was he who convinced her that she could not lose a kilogram, even if she really wanted to. The former himself, seeing the new Alvina, greatly regretted what was said and even tried to return her.
Rosie Mercado
Rosie Mercado has always been "curvy" and always shy about her weight. But either she did not have enough self-motivation, or banal laziness, but she could not find the strength in herself to change the state of affairs. Even the fact that her child was diagnosed with cerebral palsy in 2011 and her husband left the family did not add to Rosie's determination. On the contrary, she began to seize all her stress with fast food. Very quickly, the scales under it began to show the figure of 185 kg. All life rushed downhill. Model agencies that Rosie collaborated with as a model plus-size, ceased to enter into contracts with her. Everything has become incredibly hard to do. Taunt from all sides simply destroyed her self-esteem. The turning point in this whole story was a case that occurred with Rosie at the airport: the airline's employees offered her to buy 2 tickets because she did not fit in one seat. For Rosie, it was a humiliation so high that she decided to change everything. The diet was not lightning and stretched out for as many 5 years. But over the years she dropped about 108 kilograms. Fitness, walking and running helped get rid of the first 50 pounds. In addition, Rosie went for a gastric bypass surgery and sat on a low-carb diet. The number of classes in the hall reached 6 per week. In addition, she tries to take at least 15 thousands of steps a day.
Today, Rosie again receives proposals as a model, and, most importantly, she is happy in new relationships and can be a full-fledged mother to her children.
Jennifer ginley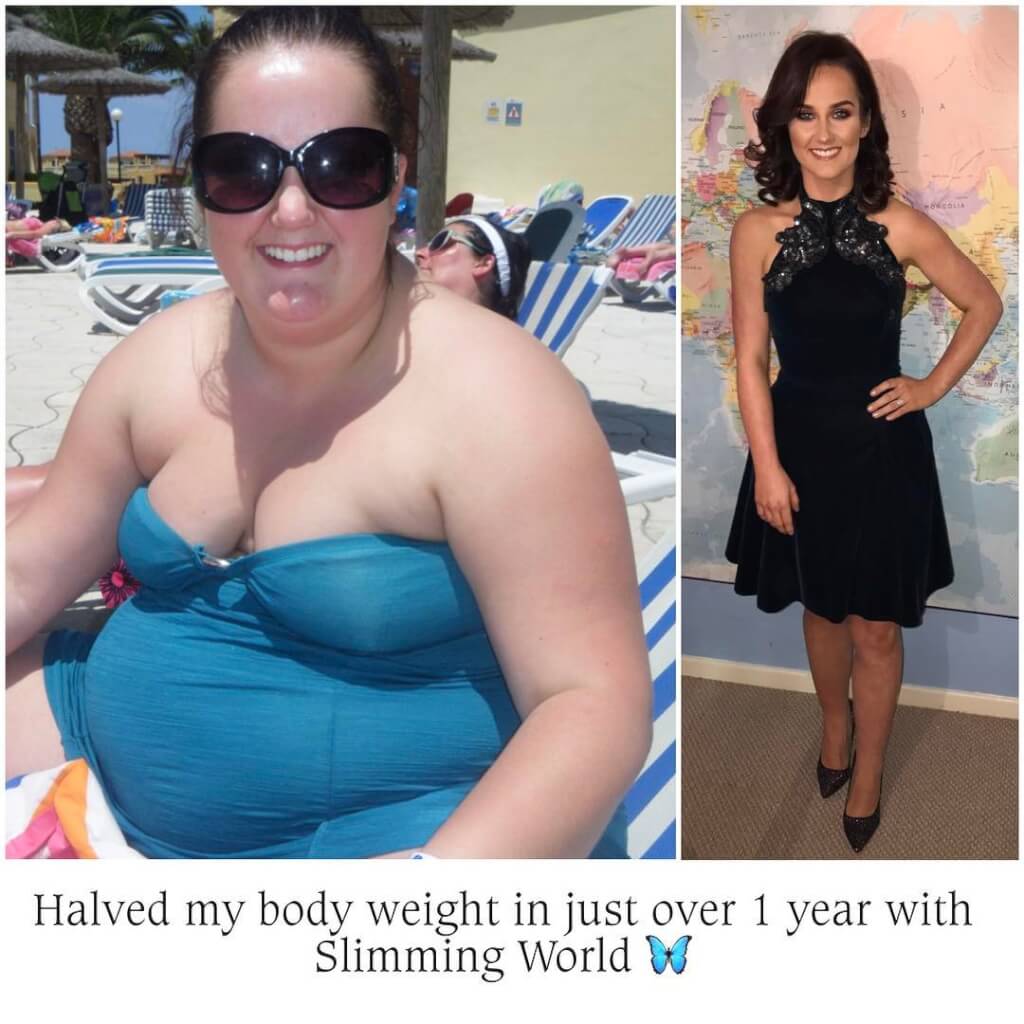 Like all girls, the Englishwoman Jennifer Ginley always dreamed of a perfect wedding, beautiful wedding dress and a romantic honeymoon trip. However, the image of the girl herself did not really fit into these pictures. Therefore, having reached 120 kg, Jennifer strictly forbade her young man, the relationship with whom lasted more than 10 years, to offer her a hand and a heart until she lost weight. Firmly deciding that the bride should be slim, she gathered her will into a fist and refused to eat in fast foods, chips and Chinese food, in which she did not like. Rejecting everything that messed up her figure, Jennifer threw off her 60 kg, after which she received such a coveted wedding ring. As the girl herself said, having got rid of excess weight, she also got rid of her dissatisfaction with herself, who used to hide under a smile. Now Jennifer leads her Instagram, in which she shares her experience with everyone.
Laura Michetic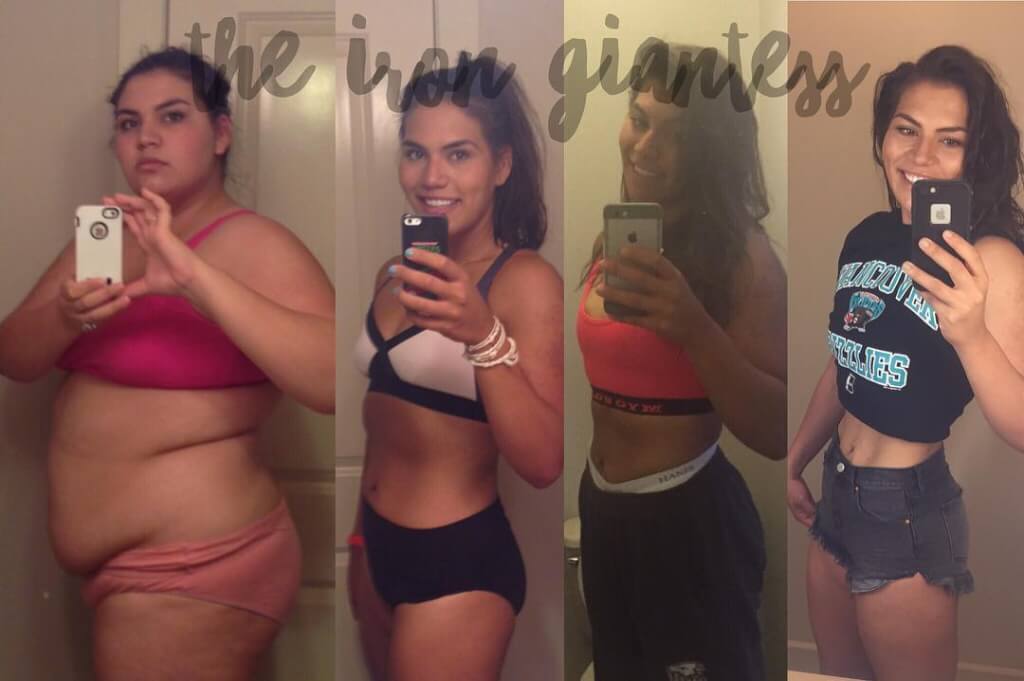 Laura suffered from bouts of bulimia, due to which she ate herself with sweets in large numbers. All this led the young teacher to the mark in 140 kg on the scales. The desire to become an example for her students, who simply did not take Laura seriously, and the extremely painful break with her boyfriend, with whom she was in 4 relations of the year, became a turning point in the girl's life. Laura began to follow her diet, completely eliminating food from fast food, and became very active in athletics. After a year of exhausting workouts and proper nutrition, Laura got rid of half of her. Today she has her own Instagram page, where over 200 thousands of subscribers follow her. As Laura herself noted, she fell in love with the gym and is engaged in 6 strength training once a week. And we can say that this is not a desire to lose weight, but a new and favorite lifestyle.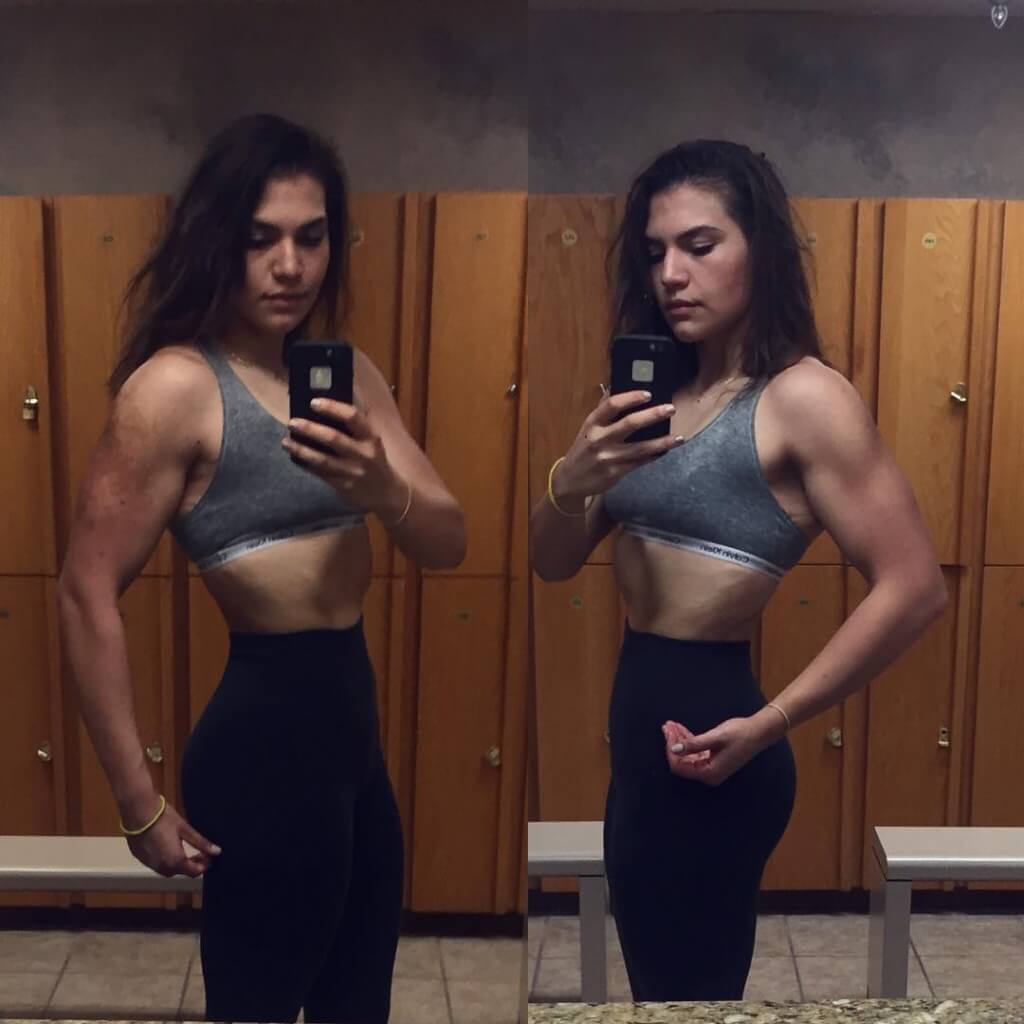 Some do not have enough determination to start today, some do not have enough motivation, some do not believe in themselves ... An example of these wonderful women can inspire people to change the quality of their lives today. Everything is in your hands, and nothing is impossible!