The article has been automatically translated into English by Google Translate from Russian and has not been edited.
'Brain Explosion!': Pugacheva excited fans with new pictures. A PHOTO
'12.08.2019'
Source: Unian
Pictures of the blossoming prima donna surprised her fans.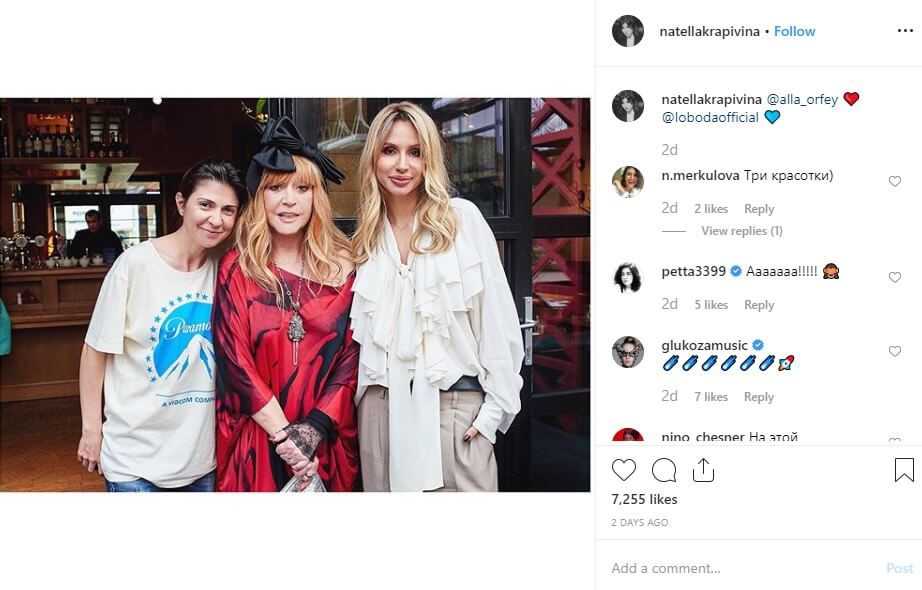 70-year-old singer Alla Pugacheva never ceases to amaze fans with her appearance. This time she puzzled everyone with unfading beauty, writes Unian.
One picture with the Prima Donna was published on Instagram by the producer of the Ukrainian singer Svetlana Loboda Natella Krapivina, the second - on Alla Borisovna's social network page.
On the subject: "It looks like happiness": Galkin touched the bed frame with Pugacheva. PHOTO, VIDEO
In the first frame, Pugacheva poses with Loboda and Krapivina. The prima donna chose a coquettish image for her picture, noticeably youthful for her: she appeared with a black bow on her head and a black-red dress-hoodie.
Many in the comments noted that Alla Borisovna looks much younger than her age, largely due to this style. "Bow killed!", "Beauty", - fans write. Someone noted that the photo may be an allusion to the duet of Pugacheva and Loboda: "It will be a brain explosion!"
On the subject: 'Goodbye Alla': Pugacheva's followers on Instagram were scared by a post about death. A PHOTO
She published the second photo of Pugachev herself. This is the first post after posting farewell to girlfriend Alla Weber, which scared the fans of Diva.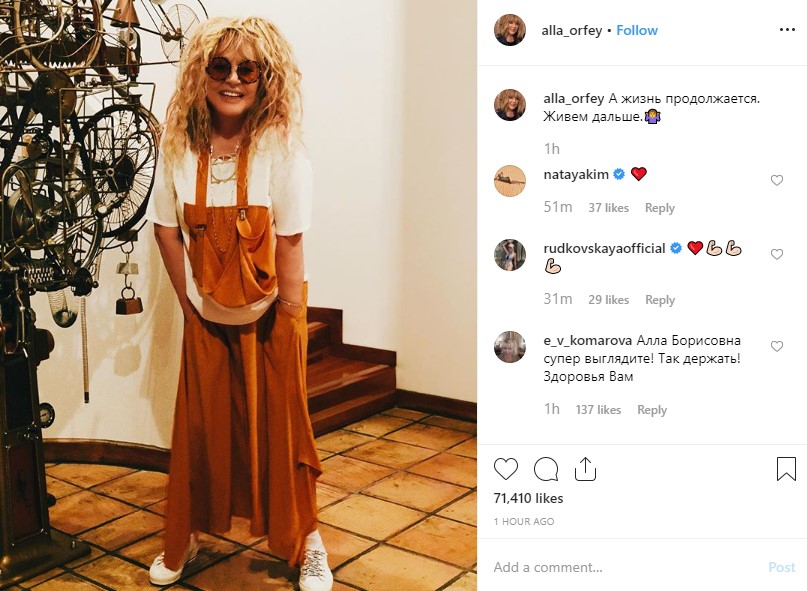 "And life goes on. We live on, "wrote the star.
In the comments, fans supported Alla Borisovna, noting that she looks great.
We can not resist the question: how do you like the Pugacheva bow in the first photo?