The article has been automatically translated into English by Google Translate from Russian and has not been edited.
'Poured Alla': Galkin rebuked Barbra Streisand for plagiarizing Pugacheva. VIDEO
Maxim Galkin rebuked Barbara Streisand (recall that the 77-year-old Streisand calls herself Barbara, and not Barbara since 18 years) in plagiarism on Pugacheva. On his Instagram, the comedian published video evidence of this fact.
"The case when you come to a concert by Barbara Streisand and see Alla Pugacheva on stage!" - this is how most subscribers of Maxim Galkin's personal microblogging commented on a small video fragment of a Western singer's performance, they write 7 Days.
Indeed, in the video, Barbara is just frighteningly similar to the Russian Diva. The comedian, in fact, was the only reason why he posted the video, noting that Barbara had copied the image of his wife.
On the subject: 'Goodbye Alla': Pugacheva's followers on Instagram were scared by a post about death. A PHOTO
"This is a concert by Barbra Streisand (author's spelling - ed.), Which took place five days ago. It seems that the image of Alla twenty years ago reached the world stars, "wrote Maxim in a post.
Fans unconditionally agreed with his opinion.
On the subject: She turned the men, as she wanted, and always threw the first: the story of Barbra Streisand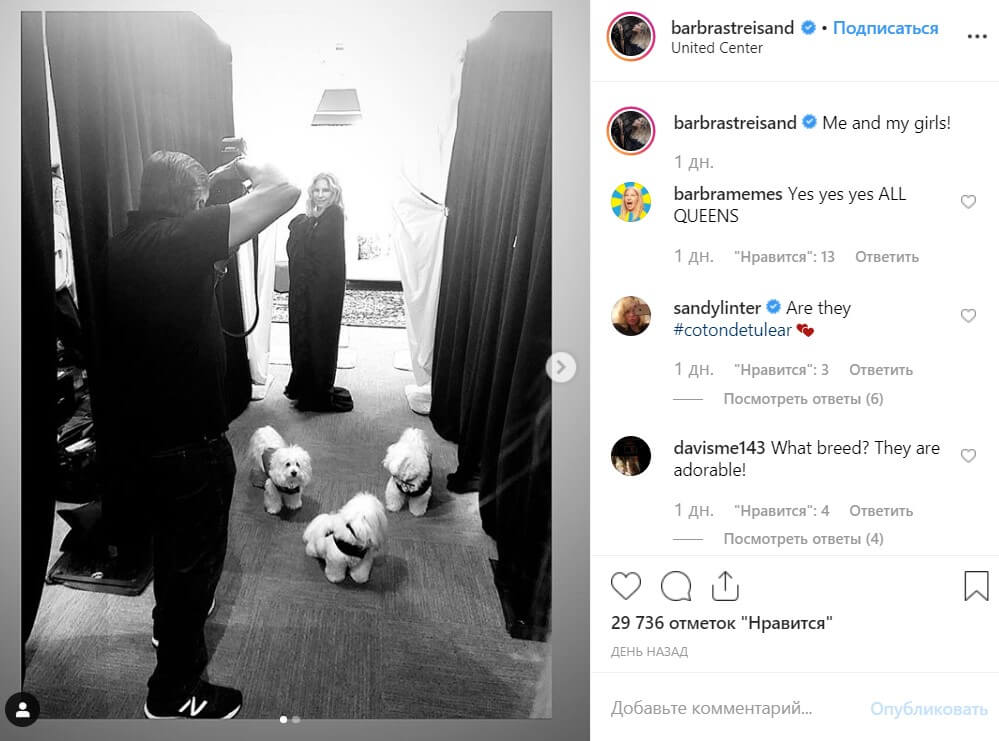 Alla Borisovna herself continues to delight her admirers with a youthful appearance and a fit figure. So, recently, a national artist to spite spiteful critics came out in short shorts. This happened at the close of the Laima Vaikule music festival in Jurmala. For the fifth time, the Primadonna's best friend held a live music festival in Latvia. Pugacheva could not miss the bright event, which brought together a huge number of stars.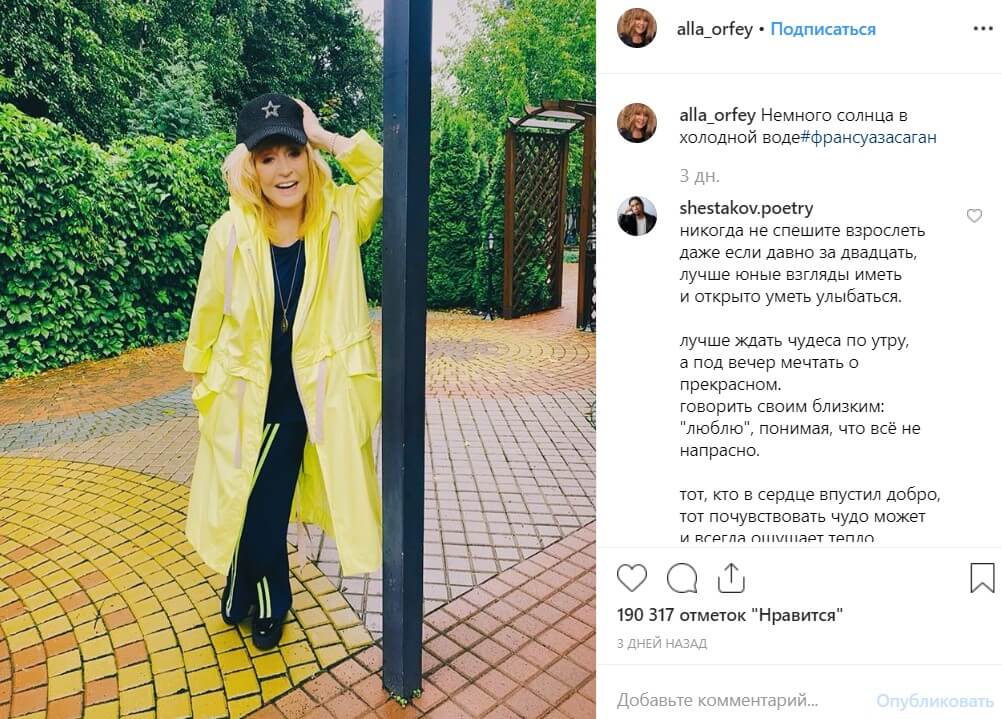 Reporters surrounded Alla Borisovna and her husband Maxim Galkin as soon as they got out of the car that drove up to the entrance to Dzintari. Photographers did not let star spouses go for a long time. In the end, Pugacheva and her husband were tired of posing and went into the hall, where they took their places. And the audience gathered began to discuss the appearance of the singer.