The article has been automatically translated into English by Google Translate from Russian and has not been edited.
'You are aging noblely': Julia Vysotskaya published an honest picture without makeup. A PHOTO
46-year-old Julia Vysotskaya is not shy about her age. To prove this, the TV presenter and actress regularly publishes pictures in which she appears with a "naked" face.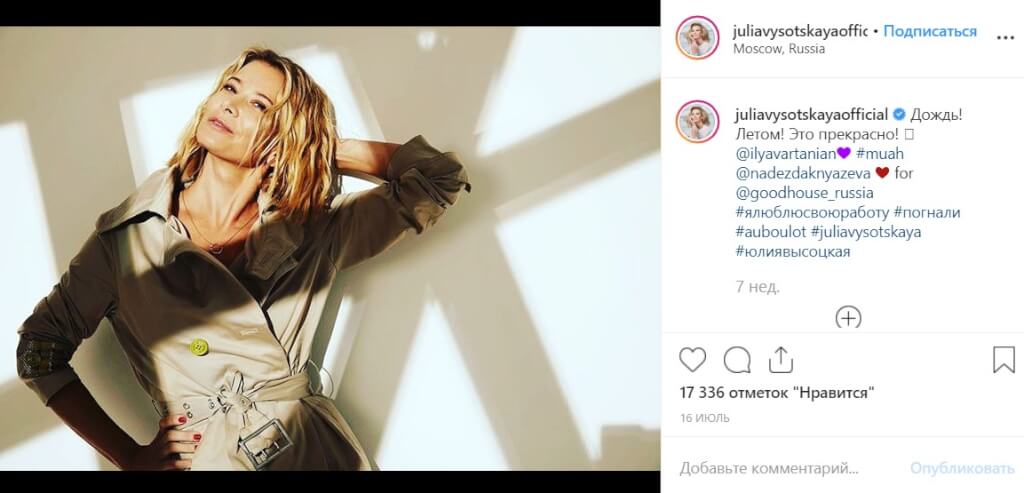 A couple of weeks ago, Julia Vysotskaya celebrated her birthday - the TV presenter and actress turned 46 years old. She looks much younger in this case, writes Woman.ru. Another thing is important: Vysotskaya is not shy of her age, is not young, and in general is in perfect harmony with herself.
This is confirmed by the fact that in her Instagram you will not find any photos with filters or photoshop on her face!
On the subject: In vain lost time: why Julia Vysotskaya hates a healthy lifestyle
So the other day, Julia published honest pictures without makeup. The smiling actress appeared close-up, showing wrinkles in her eyes, which, it should be noted, did not spoil her at all.
On the subject: Julia Vysotskaya: a rare interview about her daughter, husband and car accident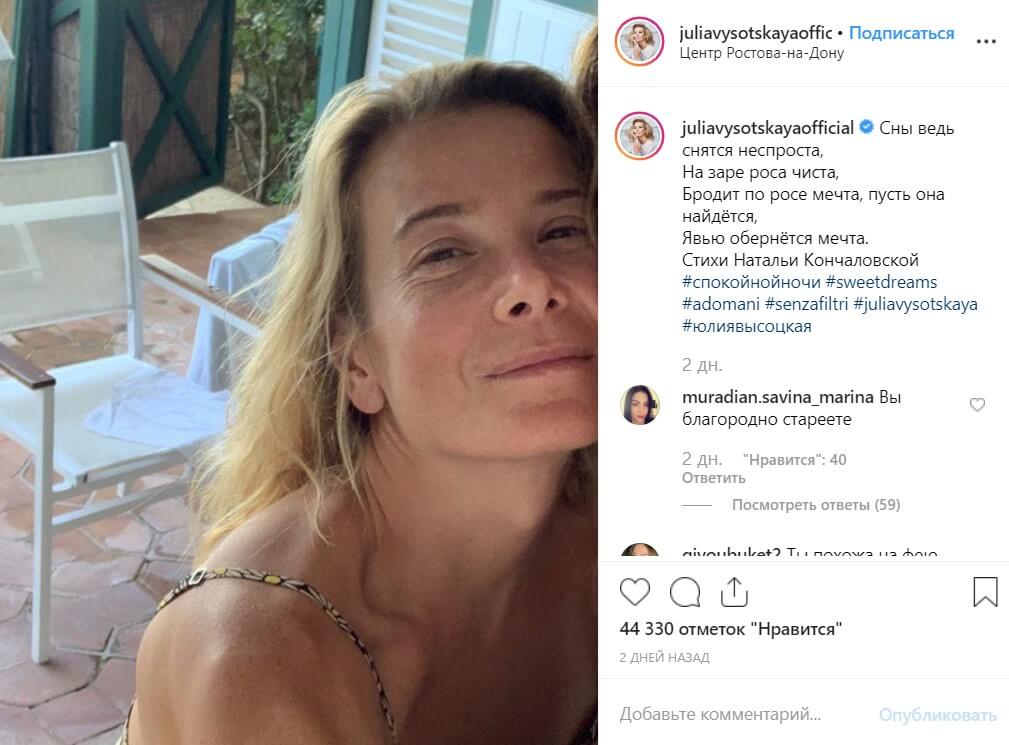 Vysotskaya's subscribers agree with us: "Julia, you are chic", "You are aging nobly", "Natural beauty delights. How worthy and noble look. Eyes enjoy "," Look great! " How fortunate your husband is, you are both lucky, happiness to you! "
Many followers thanked Julia not only for honesty, but also for inspiration - to be yourself, accept and love yourself, ignore the numbers in your passport and breathe deeply.