The article has been automatically translated into English by Google Translate from Russian and has not been edited.
Still top: how 49-year-old Claudia Schiffer remains in perfect shape
Supermodel of the 90s, actress, producer and philanthropist, Claudia Schiffer continues to amaze fans not only with new projects, but also with a fit sports figure. She does not at all look at her 49 years old and will easily give odds to the young generation of fashion models, writes Championat.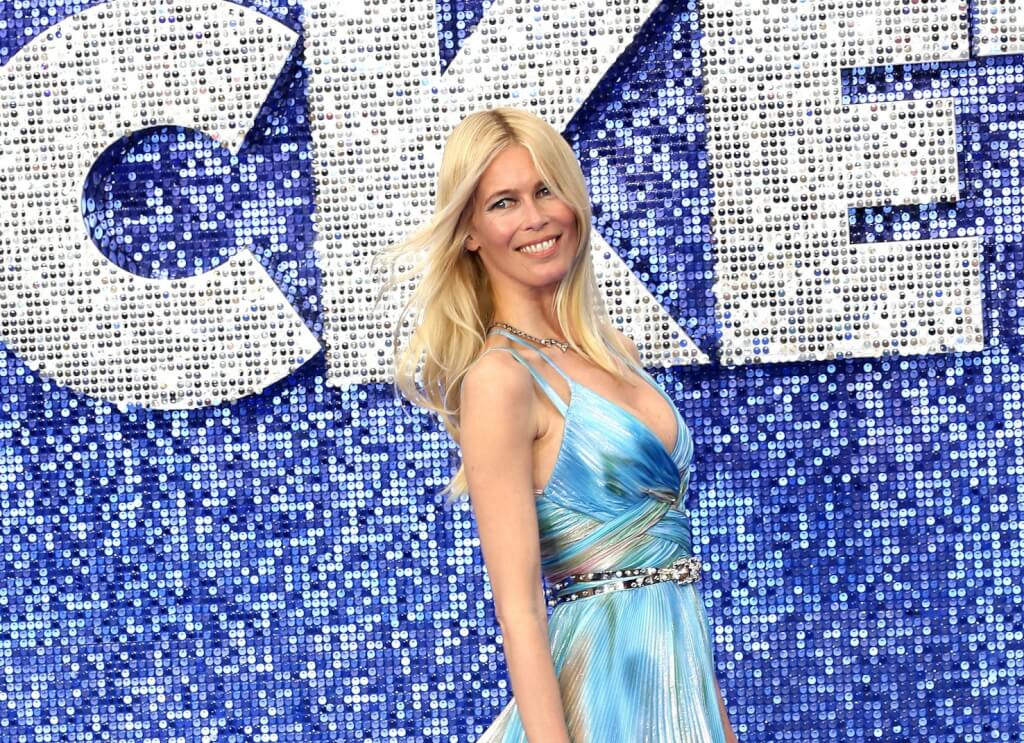 With an increase of 180 centimeters, the model weighs 60 kilograms, and its parameters are still close to "ideal" - 94-61-91,5. We will tell you how the legend of the 90s eats and what activities it prefers.
Diet "5+", a lot of water and no fast food
In her interviews, Claudia has repeatedly admitted that, like many women, she gains weight quite easily, especially if she eats something harmful. To maintain her figure, the model has long given up all junk food and periodically practices a special five-day diet.
Pizza, burgers, cakes and pastries are all just as harmful as they seem tempting. Such goodies can really cheer up (all thanks to the huge sugar content), but not for long. But the negative effect will not keep itself waiting long: all the harmfulness will immediately be reflected not only on the face and figure, but also on the state of health.
Claudia Schiffer, like many models who are accustomed to taking care of themselves, knows this, so she tries to avoid such products. The star does not eat fatty and sweet foods, refrains from coffee and alcohol. In addition, she refuses many cereals, as she is very sensitive to grain crops.
There is a German supermodel prefers three times a day. Instead of 5-6 small meals, she chooses three wholesome healthy meals and avoids snacking between meals. Of course, it's not always possible to eat on time with a busy schedule. In such cases, Schiffer makes an exception for healthy snacks such as brown rice crackers or fruit.
According to the model, the "5+" diet helps her to maintain ideal shape. This meal plan includes two small meals for breakfast and lunch and one for dinner. Also, the number of calories consumed is strictly limited - no more than 1200 kcal per day.
On the subject: May Mask Revelations: Cosmic Genius Mom, Domestic Violence Victim, Model 72
However, Claudia does not adhere to such a diet all the time, but only before important events or when it is necessary to be fully armed. Occasionally, the star even allows herself a cheat meal - chocolate or cookies, and in this case, she prefers organic brands.
Here's what a sample model menu looks like:
Breakfast - muesli with sprouted seeds and natural yoghurt without additives and fruits.
Lunch - soup and vegetable salad.
Dinner - salad with chicken or tuna.
Schiffer pays special attention to water balance and drinks a lot of water, including 1-2 glasses half an hour before meals - this helps to pacify appetite and not overeat. In addition, the model tries to drink a liter of green or herbal tea daily.
These drinks cleanse the body and improve not only overall well-being, but also the condition of the skin.
Yoga, Pilates and long walks
Claudia's long and slender legs are her pride and the envy of thousands of girls around the world. Pilates helps to keep them in great shape - the model does it every day, paying special attention to the lower body.
In general, Schiffer prefers active strength training, but does not neglect stretching exercises either. He also practices yoga a couple of times a week - this helps to maintain flexibility and maintain a stately posture.
When it comes to cardio, Claudia is not a fan of intense workouts like running. Instead, she prefers brisk walking. According to the model, such an easy workout helps to get rid of excess calories, and if it is also a walk in the fresh air, it will be good for the skin.