The article has been automatically translated into English by Google Translate from Russian and has not been edited.
Harmful habits and fear to grow stout: why Alexander Abdulov lost the fight against cancer
National love brought cinema to Alexander Abdulov. Any film that starred a talented actor, was guaranteed success. He also directed several films. One of them - "The collapse of the engineer Garin", and remained unabsorbed. Work on the tape stopped due to illness and the tragic death of Abdulov.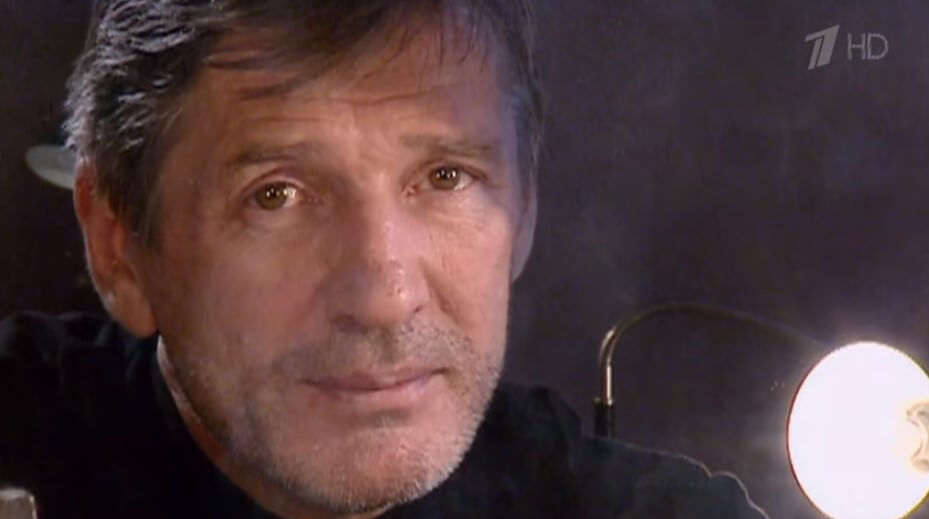 Alexander Gavrilovich made his directorial debut in 1990 year. The semi-documentary film "Backyard 3, or the Temple should remain a temple" was his first work. Then he shot the musical "The Bremen Town Musicians and Co.", writes StarHit.
In the next film, Abdulov performed as a producer and director, and he also took on the main role. For ten years Alexander Gavrilovich dreamed of making this picture, wrote the script, negotiated with the actors, and looked for money. According to his plan, this film was supposed to turn into a real blockbuster. Even Kostya Ju was attracted to the shooting, he appears in the frame, depicting a boxer with supernormal abilities.
They were planning to shoot in Astrakhan, Crimea, Moscow and St. Petersburg. Balaclava turned out to be a fatal place for Abdulov. There it was no longer possible to ignore his illness.
On the subject: 'Not cancer': a friend called an unexpected cause of death for Karachentsov
Before Balaklava, Abdulov managed to shoot in Astrakhan. There the actor was greeted as a dear guest. The airport management provided him with a plane and a VIP lounge for filming, the military provided combat helicopters. Many people noted to themselves that Alexander Gavrilovich was very old and thinner, and became incredibly irritable. Abdulov felt very bad - he was tormented by constant back pain. According to the memoirs of the actors who worked with him on the court, he constantly drank a painkiller. These pills provoke a stomach ulcer.
The head of the sound engineering service of the Lenkom theater, Vladimir Cherepanov, who has been friends with Alexander Abdulov for many years, told StarHit that he experienced a real shock when he saw the actor in those days.
"We flew with a friend to Abdulov for shooting in Balaclava. We found him in the hospital. Sasha was operated on for stomach ulcers. The surgeon told us that with one such operation everything would not be enough, he urgently needs to be taken to Moscow. Even then, he looked very bad. It turns out that Sasha suffered for a long time from an ulcer, did not eat anything, did not go to the doctors, "he shared.
Vladimir suggested that Abdulov's disease could provoke smoking. According to Cherepanov, the famous artist almost smoked from childhood, and was going to quit every year.
"Once he succeeded, but Sasha became very fat. Increased in volume so that it was necessary to alter all his theatrical costumes. He did not get into the clothes in which he went on stage. So his body got used to smoking, "noted a friend and colleague Abdulova.
He added that the last months before his death, the doctors did not forbid smoking Alexander Abdulov. Cherepanov included the number of those who often visited the famous artist before his departure. In December, friends came to his hospital, arranged to sit-round gatherings, feasts. According to the memoirs of Vladimir, Abdulov always sat next to them, despite the fact that he was very sick.
Even in those fateful days, his favorite topic was work. This is noted by many friends of the actor. The day before his death, he asked to bring him glasses, crackers, and the script of the unsatisfied "Engineer Garin" to the hospital. He said that he would not close the project, find a replacement for the role of Garin and put another director in his place.
On the subject: How do the widows of Karachentsov, Kobzon and other Russian artists live?
One of the best friends of Abdulov, actor George Martirosyan, played in the film. He told me that he starred in Astrakhan with Yevgenia Kryukova. Martirosyan described that everyone who was on the set belonged to Abdulov with great respect and were ready to support him in everything.
With Abdulov he had a long-term friendship, which began in 1975. They met in the painting "Golden River". "We got to know each other, became friends and practically never parted. He invited me to all of his paintings. There was a performance in which we played for nine years. The great concept of "friendship" remained an unspoken code for Sasha, "said Martirosyan.
31 December 2007, the last time he comes to his friend. Georgy Martirosyan will be amazed by the appearance of Abdulov.
"Weak, but his eyes burned so that it did not fit with what was happening. Sasha told us: "Now let's go to my mother, we will wish her a Happy New Year," the actor shared.
Then mother Abdulova told friends that by the way Sasha was saying goodbye to her daughter Zhenya, she realized that he was seeing her for the last time. Maternal feeling woman is not deceived. 3 January 2008, her son, the great artist Alexander Abdulov, is gone.