The article has been automatically translated into English by Google Translate from Russian and has not been edited.
Don't wish on your enemy: celebrities who buried their children
Fate is unfair, and sometimes parents have to bury and mourn their children. Movie stars are not immune from such a nightmare. Blog "I love cinema" on Yandex Zen will tell about actors and actresses facing death in the family.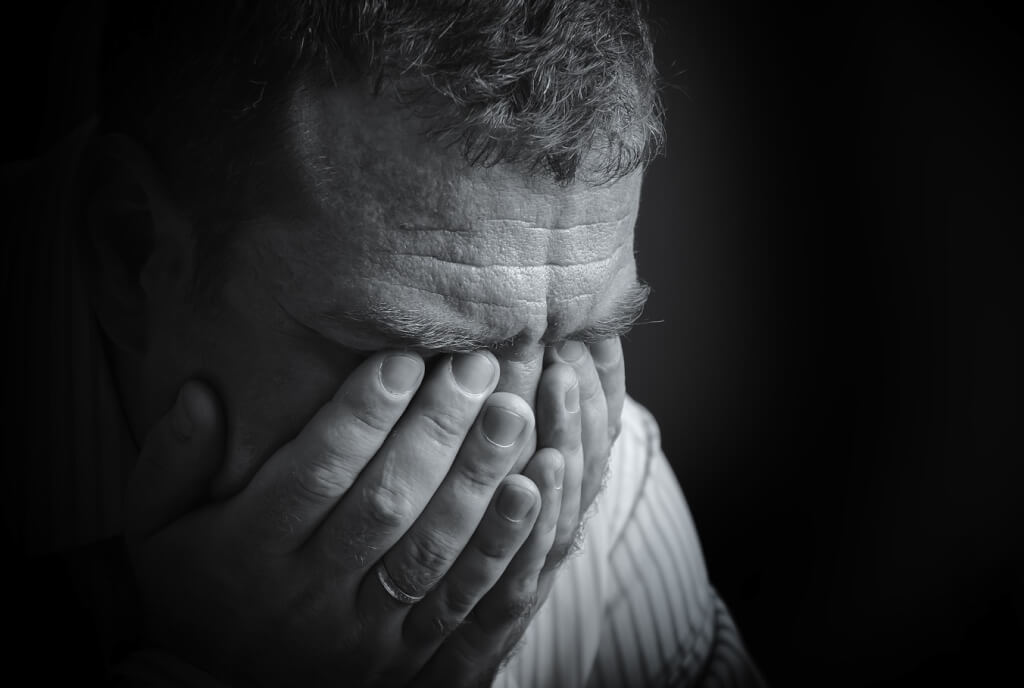 Igor Livanov
Actor Igor Livanov, known for his role in the action movie "Destroy the Thirtieth!", Has experienced terrible tragedies twice in his life. His first wife, actress Tatyana Piskunova, along with her daughter Olga, died in 1987 in one of the worst train accidents in the history of the Soviet Union. A freight train with inoperative brakes drove into a passenger train standing on the rails, and those in the last carriage, including Tatiana and Olya, died instantly.
Irina Bezrukova
The second wife of Igor Livanov was Irina Bakhtura, who bore him a son, Andrei, but later went to Sergei Bezrukov. Livanov kept in touch with his offspring, content with the role of "Sunday Pope", but in March 2015 Andrei was gone. The young man's mother could not contact him for a day and therefore turned to the police. The district policeman opened the door of the apartment and found Andrey's body in the bathroom: according to the official version, the young man slipped and unsuccessfully hit his temple on the tile.
On the subject: Maria Shriver: how the ex-wife of Schwarzenegger survived the death of her parents and the betrayal of her husband
Elena Zakharova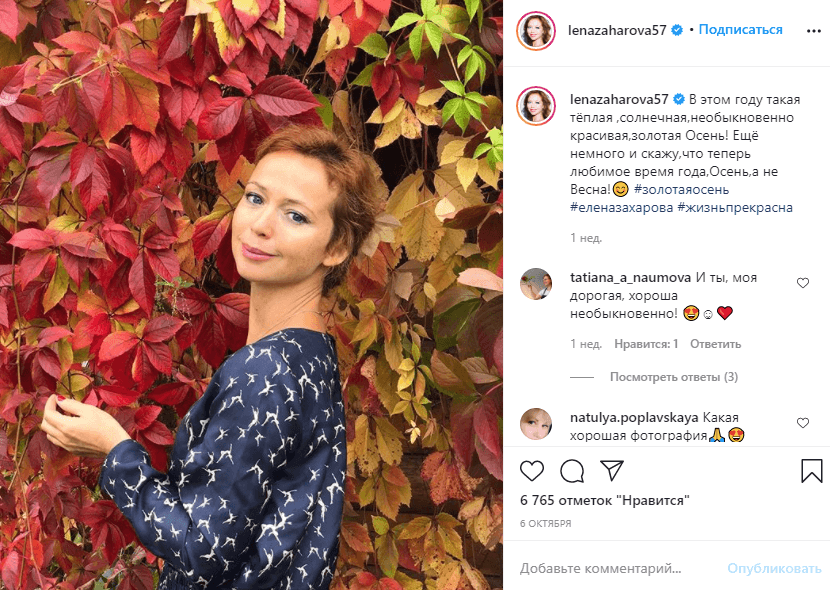 Actress Elena Zakharova lost her daughter Anna-Maria when she was not even a year old. At the age of eight months, the baby contracted an acute viral infection, which doctors mistook for a common cold. Anna Maria was hospitalized too late, and it was no longer possible to save the girl. After the death of her daughter, Elena's first husband, businessman Sergei Mamontov, left - according to the actress, the common grief did not rally, but separated them.
Valentin Gaft
Valentin Iosifovich Gaft left his second wife, ballerina Inna Eliseeva, unable to bear her despotic character. At the same time, the actor's daughter Olga remained with her mother, who tried to control every step of her heiress and could, for example, leaving home, lock her adult daughter with a key.
On August 24, 2002, Olga, unable to withstand the conflicts with her mother and the torment from unrequited love, committed suicide. Before hanging herself, the girl left a suicide note in which she wrote: "I have lived for 29 years. Of these, 20 are happy, and the last 6,5 are in hell. "
Vladimir Kuzmin
The famous rock musician, ex-favorite of Alla Borisovna Pugacheva, Vladimir Kuzmin, had to survive the tragedy of losing children twice. In December 2002, his eldest daughter from his first marriage to the poet Tatyana Artemyeva, 24-year-old Elizaveta Kuzmina, was found dead in her apartment on Seslavinskaya Street. As her boyfriend, 18-year-old Vladimir, admitted, he killed the girl with a knife in the neck in the heat of a quarrel. And seven years later, on October 18, 2009, the son of Vladimir Kuzmin, Stepan, died. A fire broke out from an unextinguished cigarette in the apartment. Fleeing from smoke and fire, Stepan tried to get into the neighboring apartment along the cornice on the 18th floor, but he fell through and crashed to death, they write "Days.ru".
Alexander Domogarov
Dmitry Domogarov, the son of Alexander Domogarov from his marriage to Natalya Sagoyan, worked in one of the Moscow banks and did not even tell his friends about his relationship with the famous actor. Whereas Alexander Yuryevich did not pay too much attention to his first-born.
On the subject: Losing everyone you love: death of newborn children and two husbands of Jacqueline Kennedy
On June 7, 2008, a jeep that lost control crashed into Dmitry and two of his colleagues who were leaving work. The blow threw 23-year-old Domogarov into the air, and upon landing, the young man hit his head on the asphalt. A few minutes later, an ambulance arrived at the scene of the accident, but Dmitry died from his injuries in the hospital.
Dmitry Pevtsov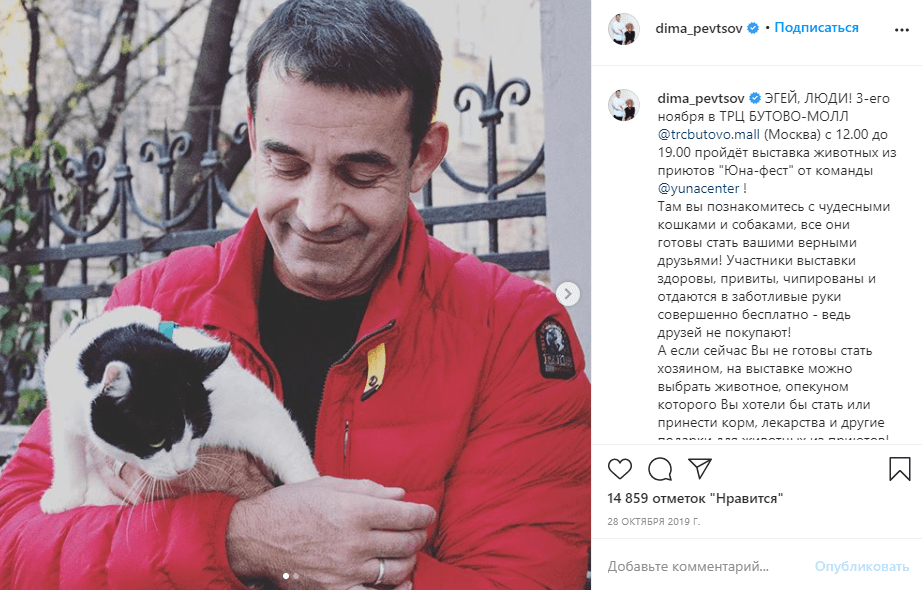 While studying at GITIS, Dmitry Pevtsov had an affair with fellow student Larisa Blazhko, who in 1990 gave birth to his son Daniel. Soon after the boy was born, Dmitry and Larisa broke up. For a long time, the actor did not want to recognize the illegitimate son. They almost did not communicate, because a year after the birth of her son, Blazhko took him to Canada for 11 years.
Daniil and his mother returned to Moscow at the beginning of the XNUMXs, and then the Singers, who had matured internally and realized the essence of paternity, recognized their first child and gave him his last name. Like his father, the young man chose the acting path for himself.
In the summer of 2012, Daniel and his former classmates celebrated the five-year anniversary of graduation. The young man fell from the balcony of the third floor and, having landed extremely unsuccessfully, received a fracture of the base of the skull, injuries of the spine and internal organs. Doctors fought for the life of the young man for several days, performed two operations, but Daniel began to have cerebral edema, which became the cause of his death.
Nonna Mordyukova and Vyacheslav Tikhonov
Vladimir Tikhonov, the son of Nonna Mordyukova and Vyacheslav Tikhonov, following the example of famous parents, became an actor, and he also married an actress - Natalya Varley. Vladimir's parents broke up when he was 13 years old, and after that they did not pay much attention to the upbringing of the young man: Volodya was raised by his grandparents living in Pavlovsky Posad.
On the subject: Beautiful but unhappy: why the 3 brightest couples of Soviet cinema broke up
According to Varley, Vladimir Tikhonov used alcohol and drugs, which even undermined his good health, inherited from his mother. On June 11, 1990, Vladimir died of heart failure, the causes of which are not specified.
Natalia Kustinskaya and Dmitry Egorov
Actress Natalya Kustinskaya, whom many of our readers remember at least from the episode "Checkmark, you are going to die now!" from the cult comedy Ivan Vasilyevich Changes Profession, in marriage with translator Oleg Volkov, she gave birth to a son, Dmitry, who was later given his last name by Kustinskaya's third husband, cosmonaut Boris Egorov.
At the age of 13, Dmitry Egorov played his only role in the cinema, starring in the film "Scarecrow" by Rolan Bykov, but did not become an actor, but entered the Faculty of Economics of MGIMO. As a student, Dmitry got married, but his child was born with hydrocephalus and died before even a year. After that, Yegorov's marriage broke up.
According to Kustinskaya's friends, Dmitry and his new partner Olga used drugs, while the latter sometimes became violent and could beat Yegorov. On October 20, 2002, Dmitry went for a walk and did not return home. Then his mother got a call from the police and was told that Yegorov's body had been found - he had died of heart failure. Nevertheless, there were rumors in the press that Dmitry was found with a broken head.
John Travolta
John Travolta, who is known in our country, if not for the musical "Grease", then for Tarantino's "Pulp Fiction". Since 1991 he has been married to an actress Kelly Preston... She gave birth to three children to John, but their eldest son Jett died when he was 16 in the bathroom of Travolta's house in the Bahamas. The young man's life was taken away by an epileptic seizure caused by Kawasaki syndrome.
The bitter irony of the situation is that there are medications that could help Jett and in theory minimize the risk of a seizure, but Travolta, being a believer in the Church of Scientology, denied medication.
Sylvester Stallone
The eldest son of the legendary Sylvester Stallone from actress Sasha Zach, Sage Moonblood Stallone, followed in the footsteps of his parents. He starred in films and tried his hand as a director and composer. In the summer of 2012, Sage was found dead at his home in Los Angeles.
On the subject: Death in the Spotlight: Actors Who Died On Stage or During Filming
As it turned out later, at the age of ten, a young man was found to have a heart murmur, indicating a predisposition to heart disease. Unlike his famous father, Sage did not play sports too hard, sometimes allowed himself junk food and smoked a lot. At 36, his life was cut short by a heart attack caused by atherosclerosis.
Pierce Brosnan
In 1980, Pierce Brosnan married actress Cassandra Harris and adopted her two children from her first marriage: Charlotte and Christopher. In 1987, doctors diagnosed Cassandra with ovarian cancer. Pierce spent a fortune on the treatment of his beloved, but no measures helped, and in 1991 the woman died.
As it turned out, Charlotte had a hereditary predisposition to the same disease, and in 2013, ovarian cancer claimed her life. Pierce Brosnan to this day helps with money Charlotte's widower and her children.
Anna Nicole Smith
Actress, supermodel and sex symbol Anna Nicole Smith, before her marriage to tycoon James Howard Marshall II, was married to a simple chef Billy Smith, to whom she gave birth to a son, Daniel, in 1986. Unfortunately, Daniel grew up sickly and died on September 10, 2006 from an accidental drug overdose. In February 2007, Anna Nicole also died from an inconsistent amount of analgesics and antidepressants taken.
Jean-Paul Belmondo
The legendary French actor Jean-Paul Belmondo was married in his youth to the dancer Elodie Constantin, who bore him two daughters and a son, Paul. Paul Belmondo became a Formula 1 racer and constantly risked his life driving a fragile car at high speed, but fate decreed that the actor's eldest daughter, Patricia, passed away first. In 1994, a terrible fire broke out in a woman's Paris apartment, which led to her death.
Gerard Depardieu
Guillaume Depardieu, son of Gerard Depardieu from his marriage to Elisabeth Guignot, inherited both positive and negative qualities of his father. Like Gerard, the young man became an actor, but also adopted his father's tendency towards self-destruction and antisocial behavior in his youth. In his youth, Guillaume early became addicted to alcohol and more serious substances, was caught stealing and even received a prison term.
In 1995, Depardieu's eldest son injured his leg while riding a motorcycle. Knee pains tormented the young man for several years and eventually forced him to agree to amputation of the limb.
In 2008, on the set of L'enfance d'Icare, Guillaume contracted a virus that caused him severe pneumonia. Pneumonia was superimposed on chronic diabetes and peritonitis, and on October 13, 2008, Depardieu Jr. died at the age of 37.
Original column published on the blog. "I love cinema" on Yandex Zen.
ForumDaily Woman is not responsible for the content of blogs and may not share the views of the author. If you want to become the author of the column, write to us - woman@forumdaily.com.