The article has been automatically translated into English by Google Translate from Russian and has not been edited.
Age is not a hindrance: how in 60 years to go to America and meet love there
Sofia Teodorovna Firanchuk was born 84 a year ago in the village of Zarechie, near Baranavichy. In 1939, her father was arrested under a denunciation, and the family as "enemies of the people" was sent to Kazakhstan for seven and a half years. After the exile, Sofia returned home, studied as a teacher, worked as a director of the House of Life until retirement, then went to trade in Poland, Turkey and Russia.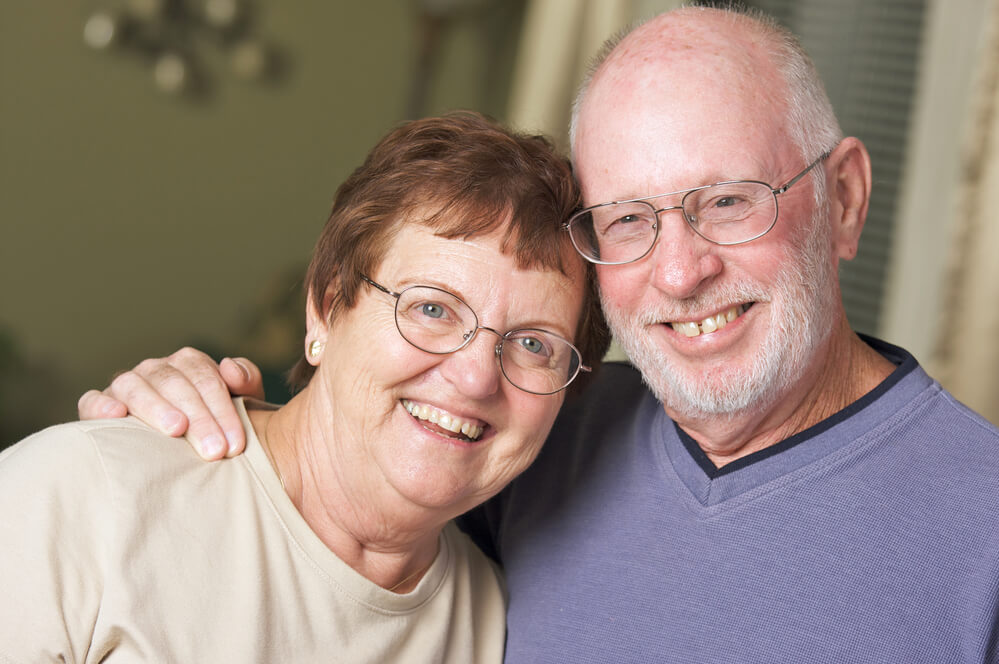 In 1994, a woman realized that she couldn't make a lot of money selling, so shortly before her sixty-first birthday she flew to Chicago to try her luck "over the hill". Lady.tut.by met with a courageous woman to talk about emigration in adulthood and about returning home.
I flew to the US in 1994 year. There was a pre-election race - I left, and on July 10 elected Lukashenko in the second round. All twenty-three years of his power, I was in the United States. Why did you leave? 1990 is unemployed in the yard, and my daughter had five children, there was not enough money even for bread. She left this way: a familiar Grodno girl Zinaida Antonovna Gusino, to whom I would be grateful for all my life, sent an invitation to me and two other women. We went to the embassy, ​​which had just opened, for an interview.
I was given entry for three months, but I knew that I would be in the US as long as it took to put my grandchildren to their feet.
My friends got a visa for half a year. One of them knew English well, another did not know the language, but she started singing a song for an interview - a patriotic "My dear old men", which convinced the embassy of its intentions to return to their homeland. With such a company we flew to Chicago. I was almost 61 year.
On the subject: As a pensioner from Belarus, she travels around the USA and has a blog on YouTube. VIDEO
"In America, rights are a real necessity!"
Before leaving, she worked in trade, brought goods to Poland and back. In Western Belarus, everyone sold their goods in 1990-s: who was the hardware, who was the nails, who was the alcohol. I was engaged in small goods: pillows, bed linen and Belarusian electrical goods.
We went to Warsaw on the Biala-Podlaska, Belsk-Podlaski, etc. I even lived with a friend in Warsaw for three months, sewed bed linen. I have a specialty - a dressmaker-cutter. The market worked twice a week. A friend reproached me for speaking Polish with customers. I was convinced that it was necessary to speak only in Russian, because people think that I am a Polish tradeswoman - I bought them from Belarusians and resell them. So, she, the Polka, sat down at a table next to her and spat in Russian. Here was a circus! For three months I earned myself a Volga 24, a tape recorder for it, and much more.
Therefore, the first thing I did in America was a social security card, and then I immediately went to get the rights.
I adore driving, in the Soviet time she studied at courses of professional drivers of class III. My first American car Oldsmobile calais cost 400 $, then I took Mercury tracer for 4000 $, resold and bought Ford Taurus for 7000 $, for her were Toyota Camry - 20 000 $ and Highlander toyota - 33 000 $. Now I go to Toyota Prius for 28 000 $, because the fuel has risen in price, and it is very economical. In America, law is a real necessity! You can take it in English, Spanish and Polish (I donated in Polish, because I speak it as fluently as in Russian).
"You had to go to the USA earlier, at least before 45, then you will quickly grasp the language, and after 60 it is already an impossible dream"
My first job is as a nurse nurse. He was 92 of the year, and he told everyone that 78! I built myself young, do you know ... He somehow closed me in the apartment, I did not like it, and I went to see a German woman. A good, intelligent recumbent woman. It was necessary to change the bedding, change clothes and wash the old woman. I lived in a separate room with a TV, and I bought food. Paying 65 $ per day is good money. But then the relatives sent the grandmother to a nursing home, they wanted to get rid of her because of the inheritance. A month later, the old woman died of starvation, because no one fed her with a spoon. Put a plate: you want - eat, do not want - do not eat, but she herself could not.
What I just did not see enough while working as a nurse! The mentality of people is completely different. Money money! No longer interested in anything.
For example, the families in which I worked rested two or three times a year in Mexico and Hawaii. But just for the week, the Americans have official vacation shorter than ours. But they did not see other countries, were not in Europe, and did not learn languages. And in the US, those who speak several languages ​​are greatly appreciated, because the locals only know English. I know four and a half languages. Why four and a half? I am so impressed with Americans, they are a dark people, as they say, I list them: Russian, Belarusian, Ukrainian, Polish and half-english. Of course, what I need to say in English, I will say, read and write, but when you are 84, you have problems with pronunciation. It was necessary to go to the US before, at least before 45, then quickly grab your tongue, and after 60 this is already a pipe dream.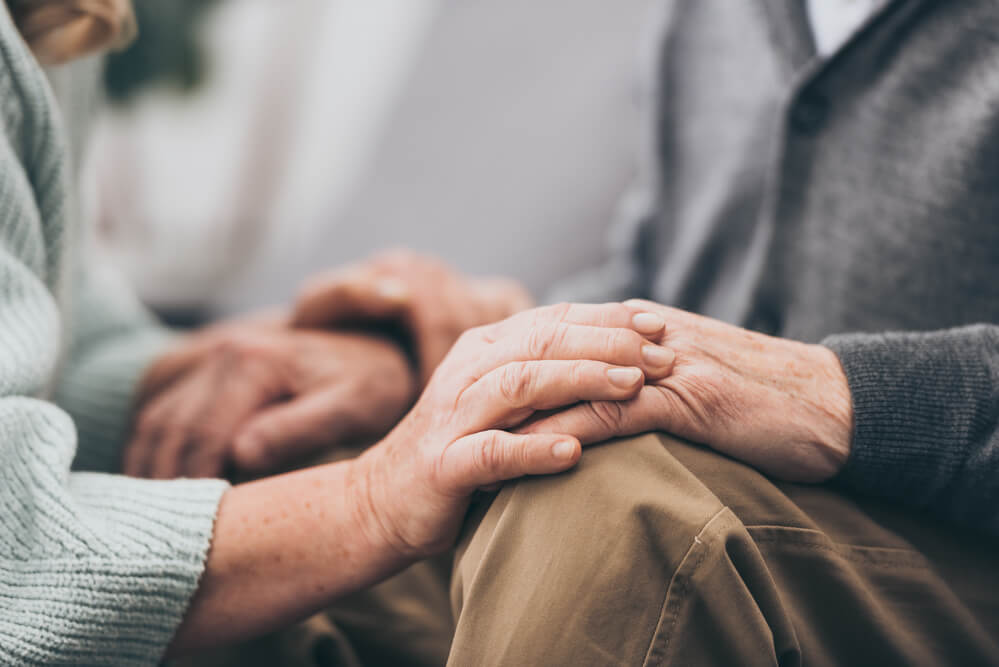 "Sewing dresses illegally for seven years"
In emigration, not everyone will survive: we need a goal, a solid character and sociability. It helped me get a dressmaker for a huge factory called Alice. And I can work on all specialized sewing machines, this is my specialty. She came to the boss, he is Vietnamese, and his wife is Polish. "What can you do?" They ask. I speak Polish: "Everything!".
The factory sewed beautiful evening and wedding dresses. The cheapest is 270 $, and on average 500 $. It so happened that there were already four Sofia in the team. Zosya, Zoha, Zoska, and I was called Sonya, so as not to be confused. Work began at seven in the morning. We arrive, the shop is already open, on the table is a coffee and the best buns - all at the expense of the boss. And he rolled up his pants and washes the floors. Cleaned himself maintained.
I sewed by car and overlock. For one dress, they gave an average of 13 − 15 $, earning from 200 $ to 500 $ in six working days.
For the apartment I paid only 100 $, because I rented it five of us in a semi-basement room. We had three bedrooms, a lounge and a kitchen.
That's how I lived: I sewed 7 dresses illegally for years, until the factory owners began to cut people. And this is our Vietnamese prompted that dresses for two dollars can be sewn in China, while here it costs $ 30. Of course, I earned good money, but I didn't save anything for myself, I sent everything home to Belarus. And when the business began to turn off, I again went to look after the old men.
On the subject: What kind of pension do you get in the USA and how to avoid mistakes
"When we got married, I was 71 and he was 80"
We met my American husband like this: before the New Year, I worked in the south of Chicago with my grandmother. She always watched TV, and I quietly turned on my radio in Polish in the kitchen. Grandma brought me everything up: "Do not listen in Polish, listen in English, rather learn the language." And so I heard a pleasant voice on the radio. A man invites 10 February 1995 of the year to a meeting (banquet) of all Chicago Siberians. I was interested in, what is the "Siberians"? The presenter says: "Who has questions for my guests or for me, call and ask." I quickly recorded seven numbers. I went to the phone and dialed the number, and that was after ten in the evening. I did not think that it would work out, but I phoned right away:
- Radio "Open Mic" is listening to you. Ask your question.
- I've listened to the announcement and did not have time to write down the phone number. Invited to a banquet to the Siberians. Could you repeat this number?
- And why should I repeat? Here the chairman of the union of Siberians sits, ask him yourself.
- I want to call him.
- And you say immediately.
And I get on the air, on the whole district at once!
- Hello! (Such a nice voice)
- Good evening. I heard that there is an alliance of Siberians in Chicago, and I am also a Siberian. I am from Belarus, and I even have a certificate with me. And so, at home, we also had an alliance of Siberians, those who were taken out by the Soviets to Siberia.
- Where do you come from? (speaks Polish)
- I'm from Baranavichy.
- And I, too, from Baranavichy.
- Or rather?
- With Pilatovich, with the New Mouse.
- I'm from Byteni (this is 45 km from Baranavichy).
We met, his name was Henrik Stsigala, our Belarusian Pole. I was friends with him and his wife Helena 7 years, then Helena died suddenly. Three years of mourning I supervised him, helped, we spent almost the whole weekend together. "I don't know what would have happened to me if it were not for you," he told me. Our mutual friend, a compatriot from Pinsk, once said: "Henek, marry Zos, she will look at you."
And I 25 years was a widow, and all these years I said that I would never marry again and that for me the sweetest word in the world is freedom. When you're alone, you're like a bird in the sky. No need to cook, clean, run around her husband, play the role of a loving wife, but life turned differently.
With Henrik, we got married on July 9. Let's go to the registry office (City Hall) and filed documents. You do not need a residence permit to get married in the USA, we just showed our driver's license. But then I started collecting documents for legalization. In the US, I retired at seventy-two, and my husband at seventy-four, but I worked on a voluntary basis until my death.
After the wedding, we took out a loan and bought a joint apartment. Furnished with furniture, made repairs, in short, healed soul. People like my husband are one in a million! Kind, intelligent, educated, cute and sporty. In his youth he served in the Polish army of Anders, he has more than 30 awards: Polish, English, Italian, and even from the Pope. Henrik spoke six languages.
When we got married, I was 71 a year old, and he was 80. Age is not important at all, you can be happy at any age and in 80 years to find out what love is.
Often visited Belarus, the husband admired our nature, beauty, order and the president. We lived together ten years before his death, and next year I plan to return.
In Belarus, a completely different life, albeit poor for someone, but not for me. I have been helping my grandchildren for twenty-three years, they have graduated. With our help, they built three apartments in Minsk, one in Baranavichy, and earned to the country. Here you have to buy a car, but it will wait, no problem.
Do I regret leaving? Not! But I have 5 grandchildren in Belarus, great-grandchildren 11, children, friends, girlfriends with whom I lived my life.
It's time to return, because paradise is where you were born.