The article has been automatically translated into English by Google Translate from Russian and has not been edited.
"These are the legs!": Pugacheva arranged a photo shoot in a dress with a translucent skirt. A PHOTO
Alla Pugacheva loves to wear clothes that emphasize her youthfulness. Recently, the Primadonna really surprised fans by showing off her slender legs and hips without a hint of cellulite.
This spring, Alla Pugacheva turned 70 years old. Despite her considerable age, the star still prefers to wear mini dresses and short shorts, which she loved so many years ago, writes Woman.ru.
Now Alla Borisovna, together with her husband and children, is resting in Jurmala and regularly demonstrates summer outfits.
On the subject: "Alla looks younger than you": Galkin was shamed for taking a picture with Pugacheva. A PHOTO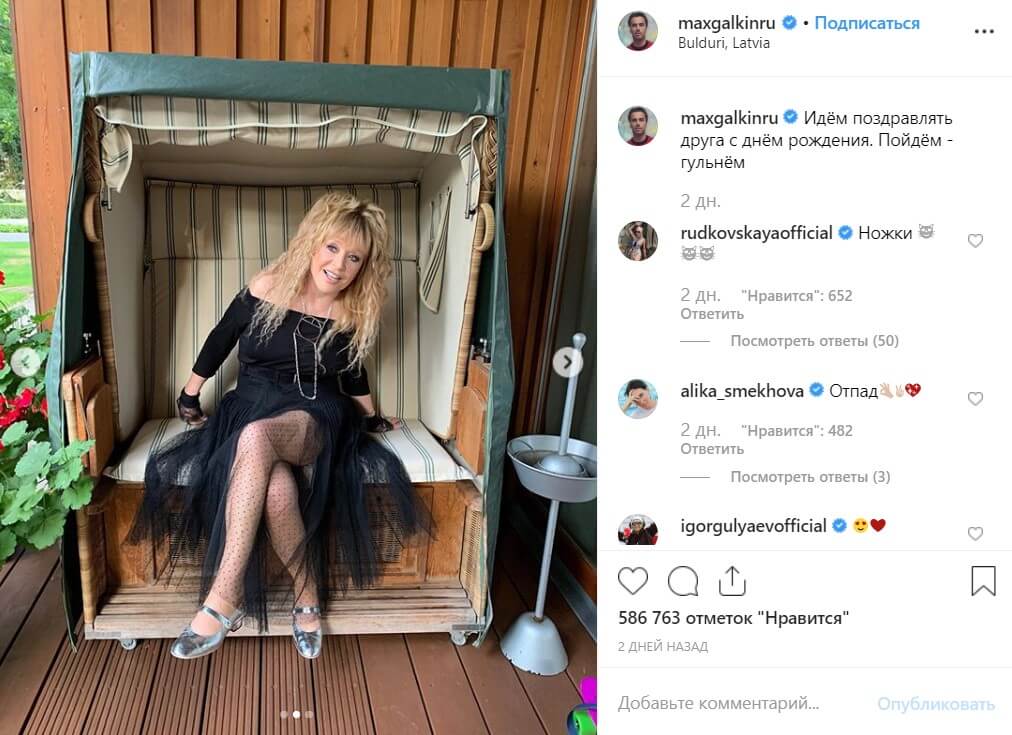 Last Friday, on the way to the party, Maxim Galkin held a small photo shoot for his chosen one.
"Let's go congratulate a friend on his birthday. Come on! "- the comedian signed fresh shots.
In the pictures, Pugacheva is dressed in a black dress with bare shoulders and a transparent hem that opens her legs. This outfit made it possible to carefully study the figure of the Diva. Alla Borisovna is good and slim!
On the subject: 'How everyone creeps before Alla': Pugacheva publicly ridiculed Loboda. VIDEO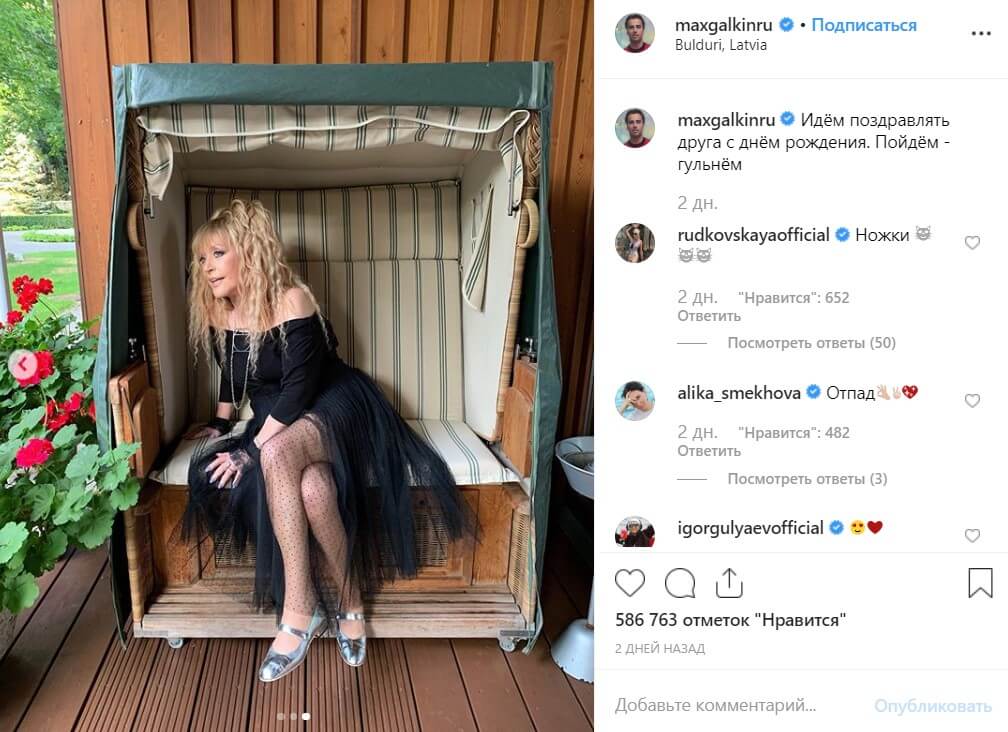 Fans thanked Galkin for the beautiful photos of his wife. Many subscribers noted that they want to look as impressive as the artist in 70 years.