The article has been automatically translated into English by Google Translate from Russian and has not been edited.
Beyond the age: 50-year-old Russian stars, over whom time has no power
6 famous and talented Russian women, who this year marks 50 years and whose appearance can be envied.
WomanHit.ru I remembered the stars who are going to celebrate or have already celebrated the fiftieth anniversary this year. It must be admitted that for these beautiful women the passport age is not at all combined with the reflection in the mirror.
Angelica Varum
The singer of his age speaks without unnecessary constraints. On the contrary, she knows how to see all the benefits of a mature life. Understanding of what is happening around, intuition - both everyday and professional, finally, the ability to control many situations - all this comes with age. And these years the singer does not scare at all.
On the subject: Varum told how she left Agutin and why she resigned to his love of love
Julia Menshova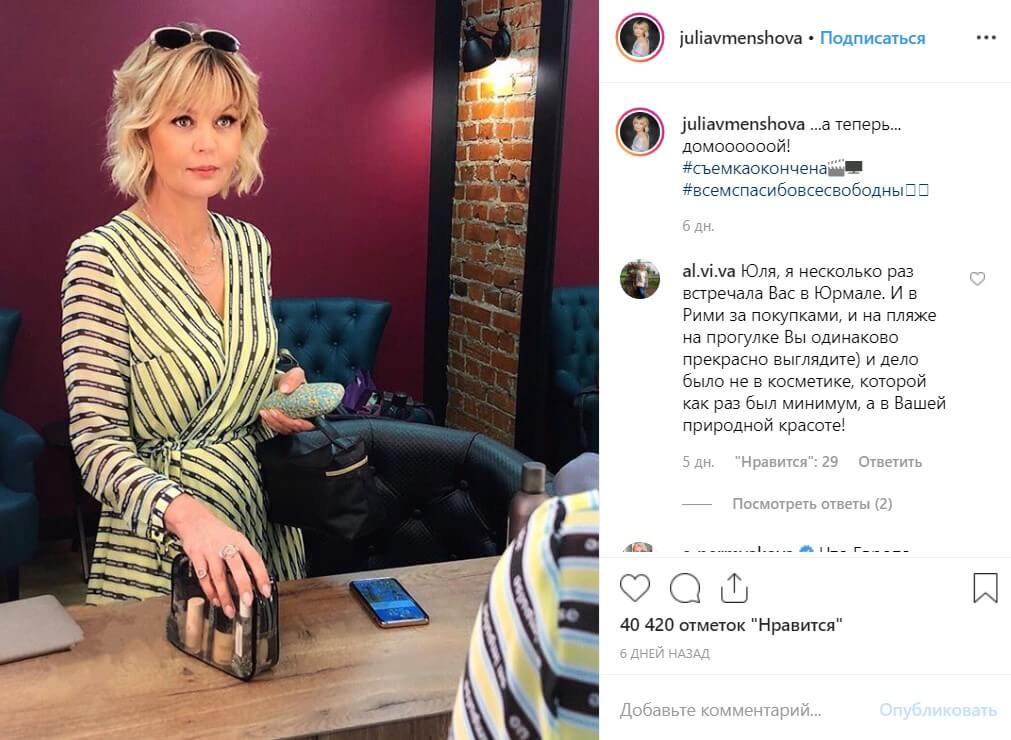 The daughter of director Vladimir Menshov and actress Vera Alentova had wonderful views of her creative career, and Julia realized the opportunities that fate had given her. Menshova not only plays in movies, TV shows and theaters, but also became one of the most famous TV presenters in the country. At the same time, she manages to combine all this employment with the upbringing of two children. The eldest son, Andrew, was already 21, the daughter Taisiya is six years younger. A few years ago, Julia divorced the father of her children, actor Igor Gordin, but then the couple realized that they had made a mistake and got married again. Julia pays serious attention to her appearance. According to rumors, to always remain slim, she does not eat meat and dairy products. As 177 grows, see its weight fluctuates within 65 kilograms.
Ksenia Khairova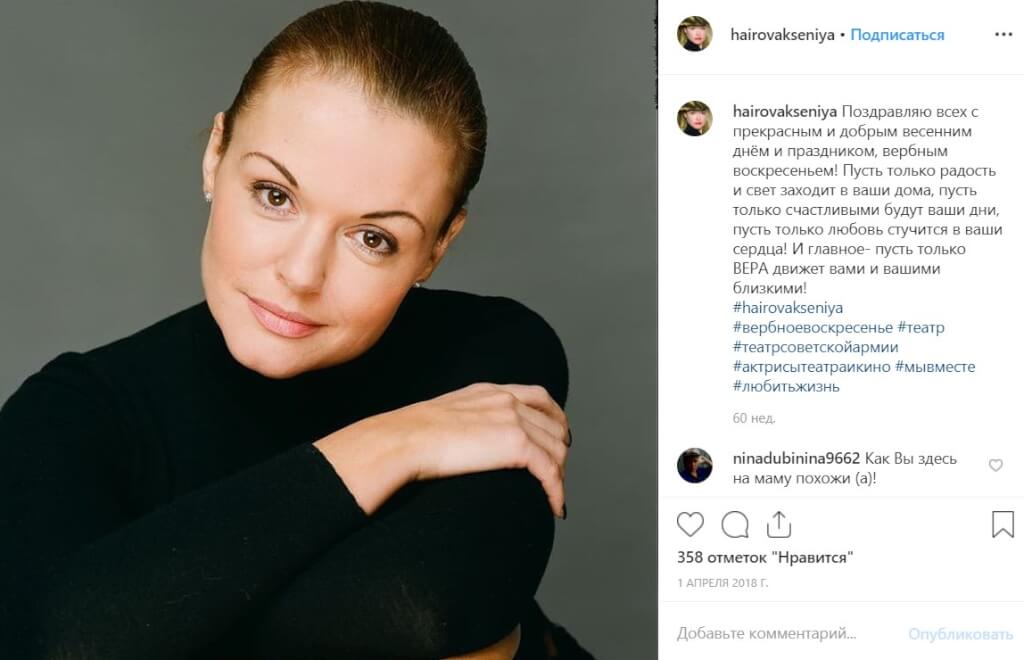 As a child, Ksenia paid a lot of attention to learning foreign languages, so now she speaks three at once. The daughter of the artist Leonid Nepomnyashchy and actress Valentina Talyzina have a bright, sophisticated appearance, so the men fell in love with her all the time. Khairov was married four times. Her current husband, Yuriy, surrounded Xenia with care and love, she is very happy with him. The actress has a twenty-year-old daughter Nastya, who took the name of a famous grandmother. To maintain slimness and in fifty years to enjoy the figure of a young girl Khairova helps hobby equestrian sport.
Tatyana Bulanova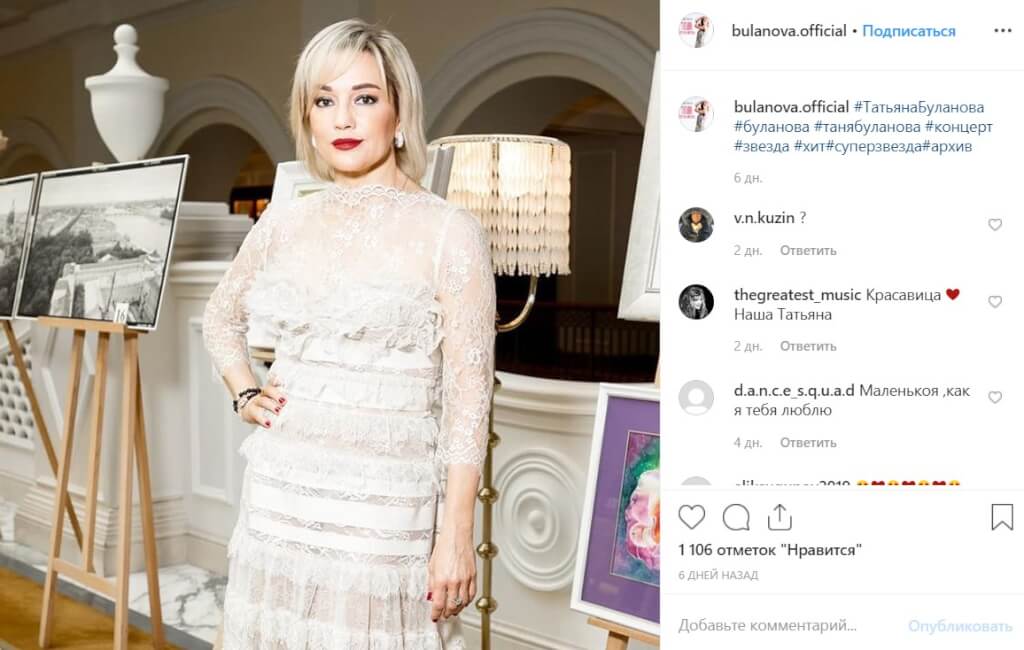 Under her touching songs, the whole country was sobbing and sobbing, but the singer herself always remained a girl with humor. She entered the Institute of Culture to become a librarian, but then suddenly decided to sing. She sang crying hits about a single mother, but at the same time was a happy wife and mother. The first husband of the singer was the musician Nikolai Tagrin, married to Tatiana lived thirteen years. The second marriage - with a football player Vladislav Radimov - lasted eleven years. Many ask Bulanova how she still manages to look almost the same as at the beginning of her creative path. Tatyana agrees that a person is as old as he feels. Bulanova feels on 27. At the same time, she is nourished by the love of her sons: 25-year-old Alexander and 12-year-old Nikita. And the artist's heart is still free But in the next fifty years, things can change ...
Anna Ardova
On the set, Anna first came in her childhood, but even her father-director and mom-actress did not provide a girl with a cloudless life. In GITIS Ardova entered the fifth time, but quickly caught up with the lost. Bright appearance and talent has always attracted men, but Anna agreed to get married only two times. With her second husband, Alexander Shavrin, Anna lived for twelve years. The actress has two children. Daughters Sofia 23 of the year. The girl followed in the footsteps of her mother, plays in the theater, acts in film. Son Anton this year celebrates 18 anniversary. He is studying in the drama school Tabakov. Judging by her appearance, Anna carefully watches herself, while she is very calm about diets. He says that he replaces sweets with fruits, and chooses to use chocolate as a wrapping.
On the subject: Russian stars for 60, who are not afraid of fashionable experiments
Anastasia Melnikova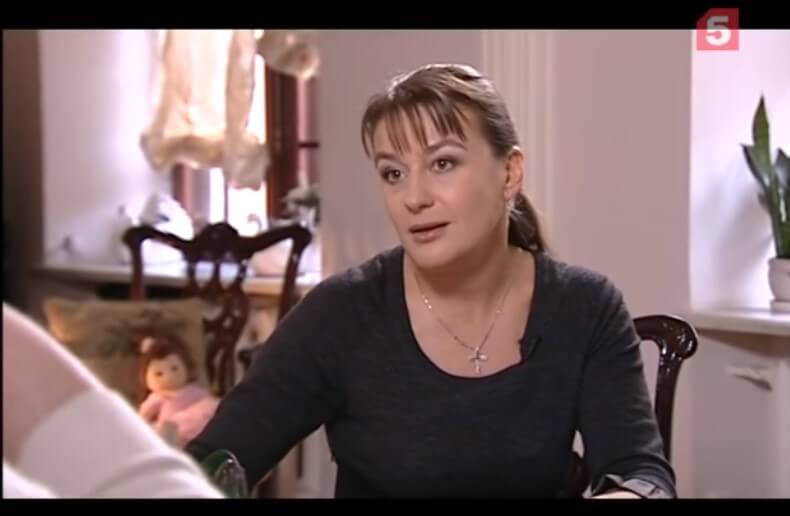 Glory came to the actress during the filming of the TV series "Streets of Broken Lanterns", although by this time Anastasia had experience on Broadway. But she returned to Russia, having met her love and future husband - producer Vyacheslav Telnov. She lived with him for eight years and never married again. Melnikova, by her fifties, has everything she needs: her beloved daughter Masha, who is already sixteen years old, her favorite work, and a huge apartment in the center of St. Petersburg. The strength of Melnikova's character can be envied: she treated the damaged spine, struggled with excess weight and successfully coped with problems. Anastasia admitted that in her family all are prone to corpulence, so she has to carefully monitor the weight. The actress gives preference to meat and fish for a couple, bakes cottage cheese and oat buns as desserts, refuses fruit.