The article has been automatically translated into English by Google Translate from Russian and has not been edited.
Eternal princesses and Barbie of retirement age: stars stuck in the images of young girls
Paris Hilton, celebrating her 39th birthday, seems to be stuck at around the age of 15. And how else to explain all this surroundings of the "little princess" - an abundance of pink, sparkles, a cake, like a 5-year-old girl, a sea of ​​roses and even a Barbie doll. Do you think that only this secular lioness tends to forget about age? Let's see how our stars dress in adulthood, stubbornly considering themselves young girls, offers Teleprogramma.pro.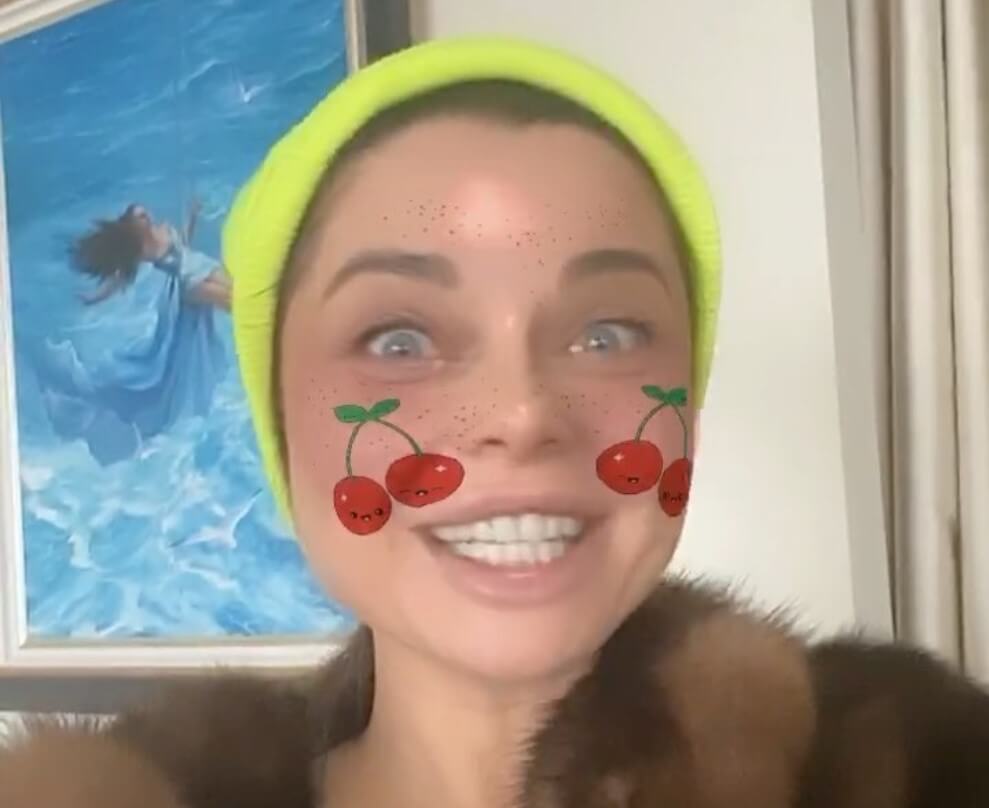 Natasha Koroleva - 46 years old: bust forward
It seems that since the time of the "Yellow Tulips" Natasha Koroleva has not matured at all, remaining the same young perky girl. At least in the shower. This can be seen in the outfits - but not only: Natasha's smile remained the same, and the sparkle in her eyes did not disappear.
Opinion of the stylist Olga Trofimova:
- Our chic "divine" Natasha Koroleva knows her color type and falls into it. But according to styles - not always. She likes to emphasize a voluminous bust with the help of a neckline, but sometimes it looks overloaded and vulgar.
I don't like all her outfits. Natasha loves prints - peas, cherries, presents herself as "her girl", from the people, not sharing the stage image and everyday life.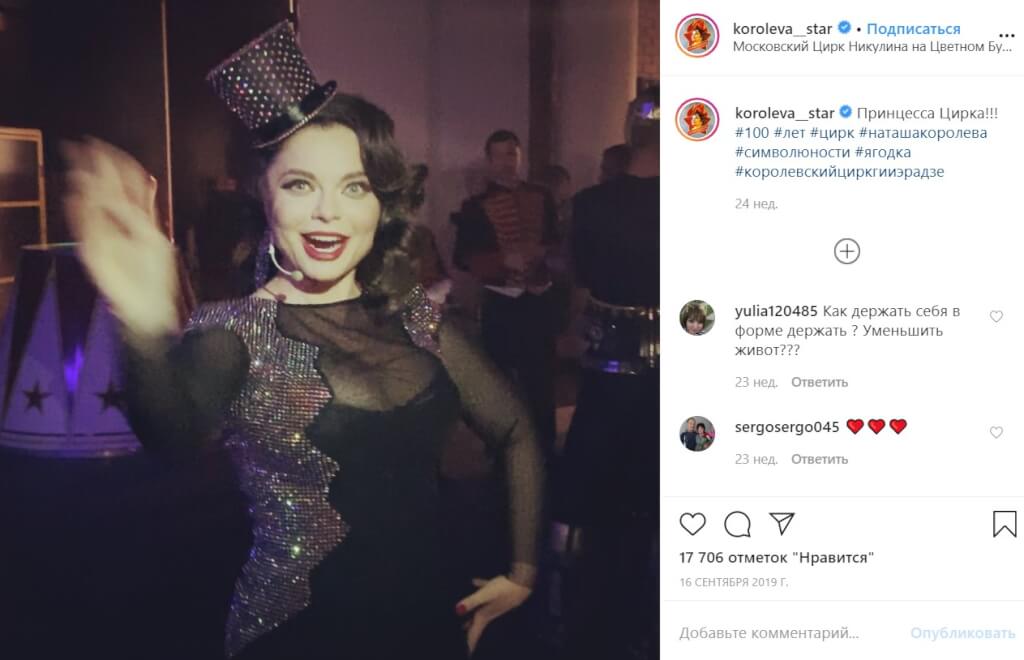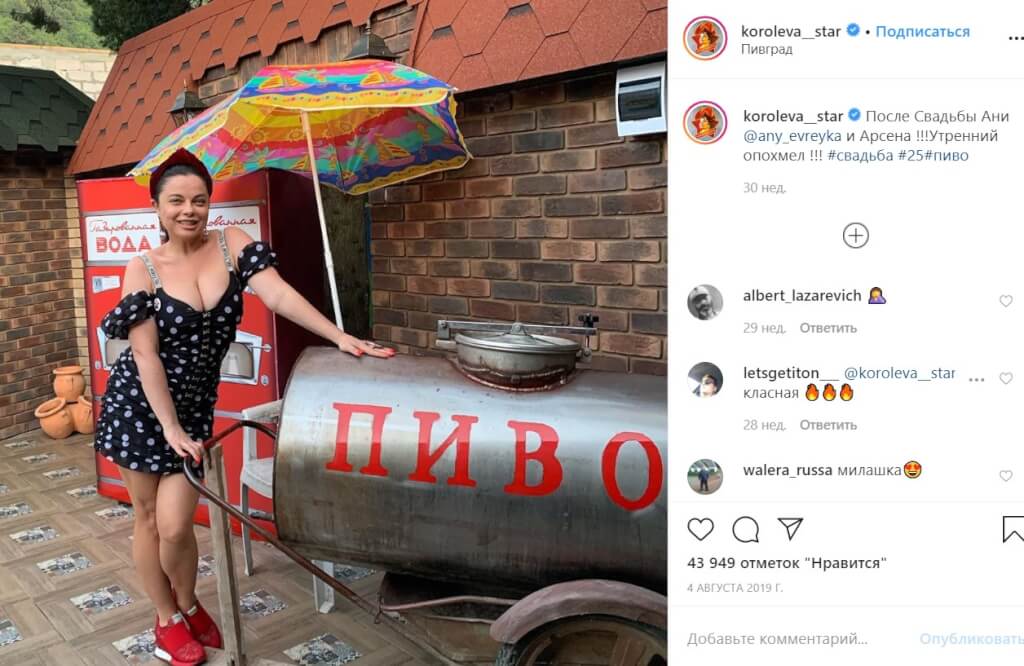 Lera Kudryavtseva - 48 years old: hearts and collars
An irresistible craving for pink, dresses with hearts and school collars can be traced in the images of Lera Kudryavtseva. However, the figure she really is a girl ...
The editors of the publication asked Olga Trofimova, a professional image stylist, personal stylist, shopper, teacher at Beauty Point training center, whose work experience is over 10 years, to comment on the images of the heroines.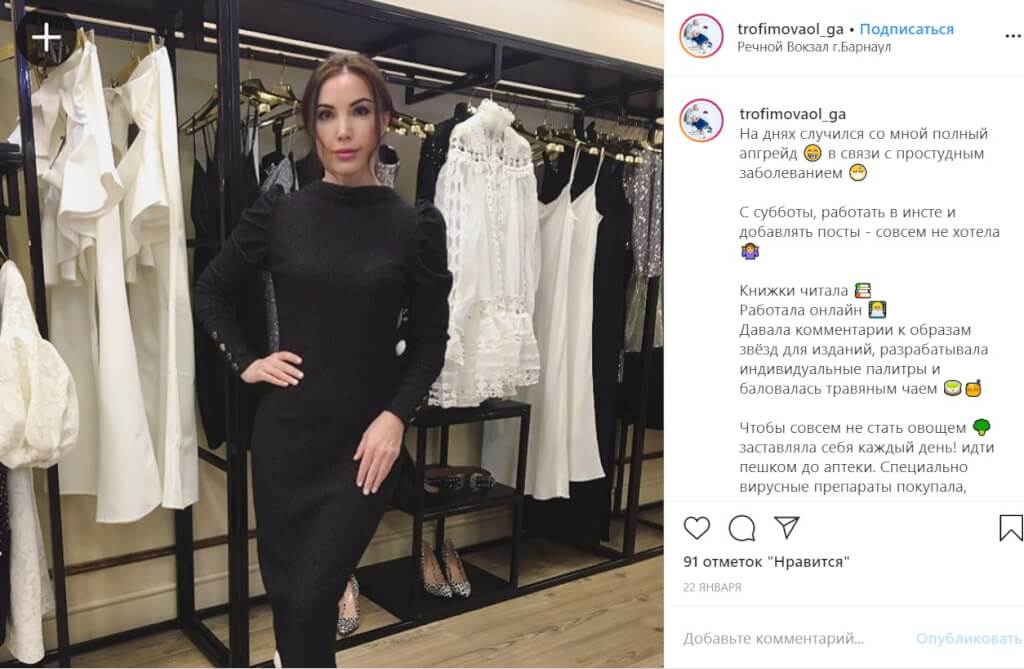 - I can't say that Lera was "stuck" in childhood. All her dresses are designer, they are all very relevant - and the color scheme, and round collars, and certain prints - hearts, for example, and other playful, I would say so, elements. They help not to take clothes too seriously.
Lera dresses appropriately for a TV diva, in the same style, keeps her image, and in life her clothes are much simpler. Her forms are luxurious, you can wear a mini without hesitation!
On the subject: Why Americans are not afraid of age and how to learn it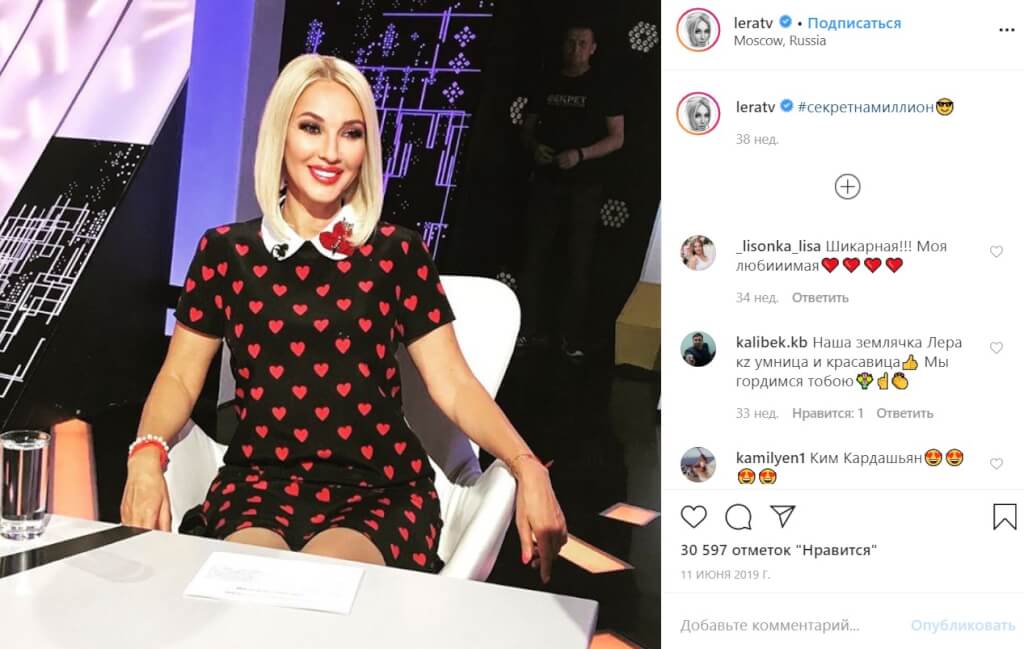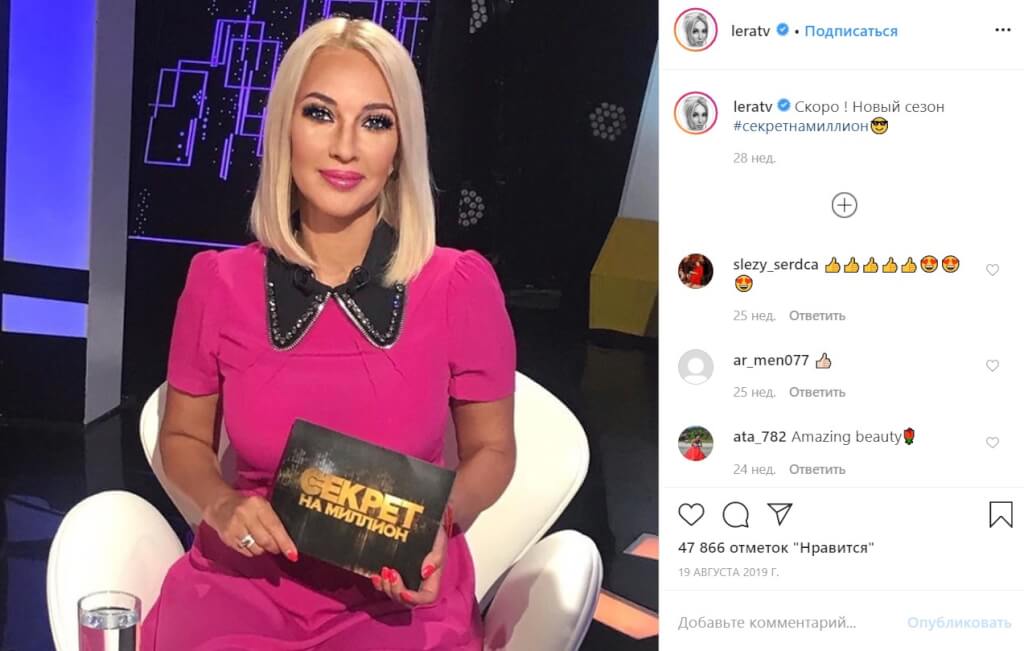 Anastasia Volochkova - 44 years old: ugg boots and packs
The eternal girl Anastasia Volochkova - lace, pink skirts, frivolous flowers. And also - these ugg boots. Nowhere without them.
Opinion of the stylist Olga Trofimova:
- This, of course, is simply absurd, not images ... Everything is very illiterate, vulgar. The advantages of the figure are not emphasized, but, on the contrary, flaws are evident. With the status of prima ballerina Anastasia Volochkova, it would be nice to behave more restrained, in the style of a lady. Moreover, her daughter is growing.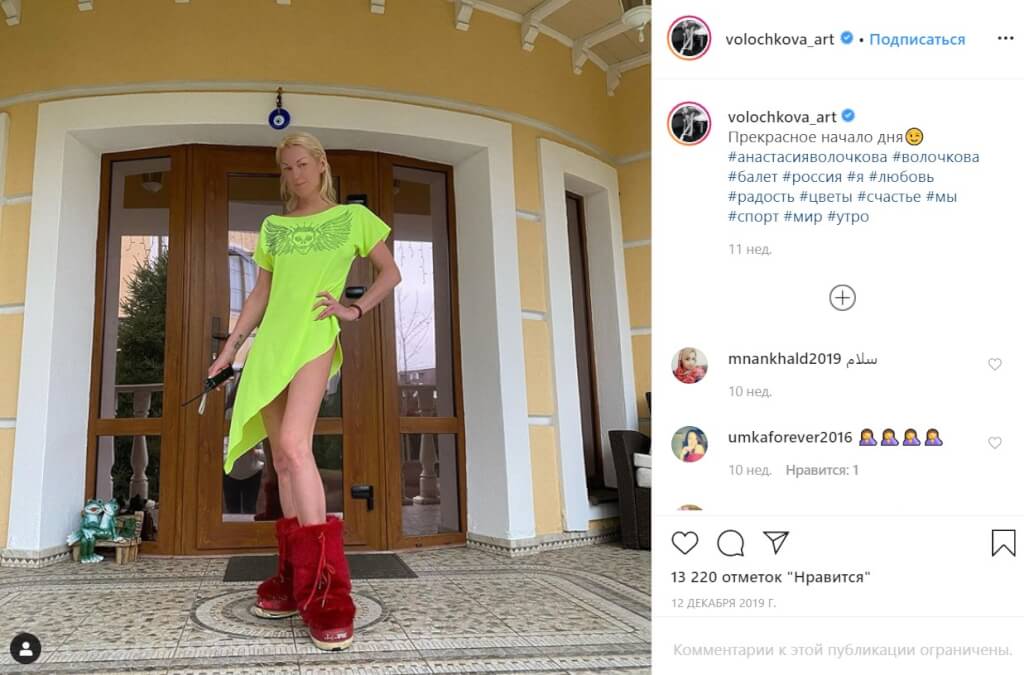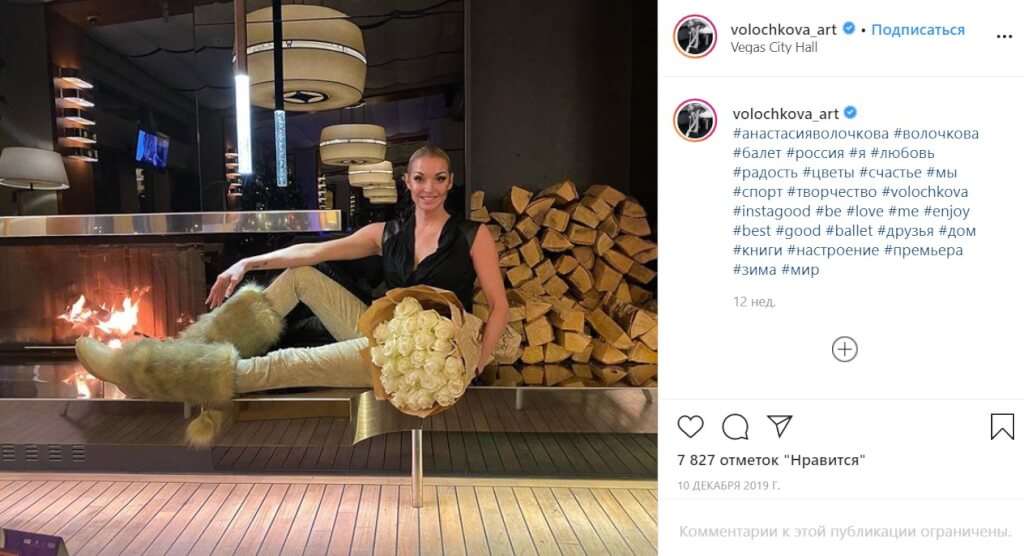 Elena Zakharova - 44 years old: mini, mini ...
Actress Elena Zakharova has long exceeded the 40-year mark, but she prefers to continue to dress in the "girl" style - mini-skirts, mini-dresses, shorts, lace and shuttlecocks. And she goes, by the way!
Opinion of the stylist Olga Trofimova:
- Elena Zakharova has the image of a "good girl". She selects outfits very carefully. She has everything modestly, restrained, with bright colors. In the photo that I saw, mainly - beach theme. Very relevant, all in moderation. In a word - everything is very good!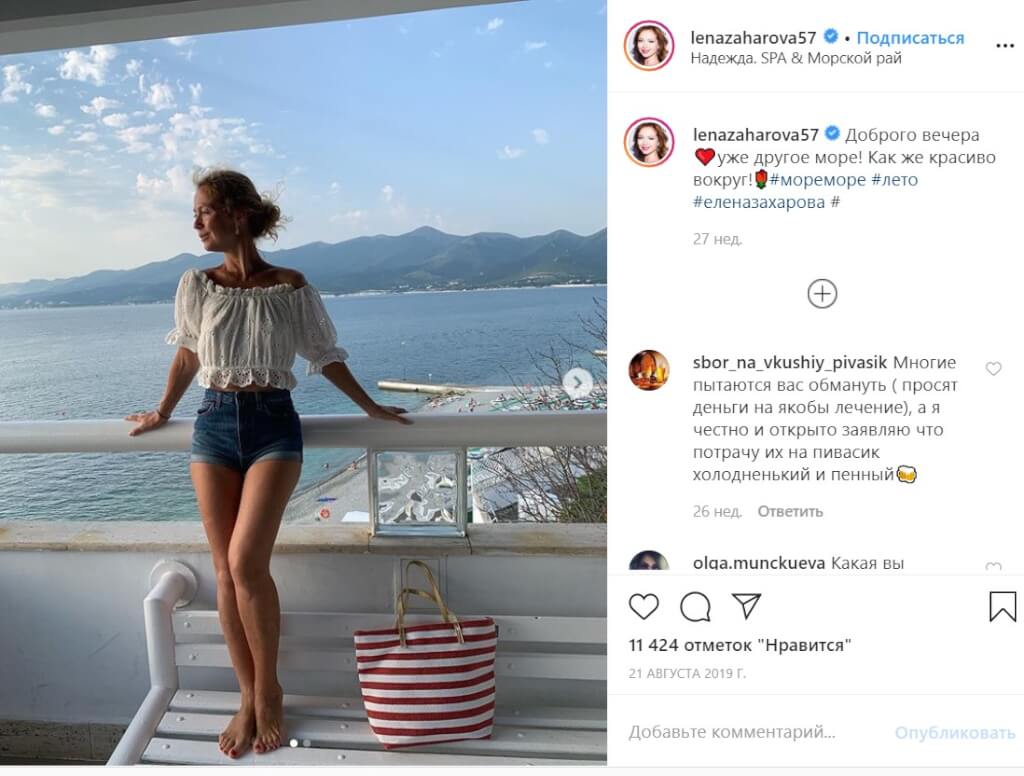 Lolita Milyavskaya - 56 years old: a tomboy with "pepper"
Lolita, according to many viewers, should not be so openly dressed for performances on stage. Maybe she takes an example from the "forever young" Madonna? But let's be honest: the Madonna has a better figure, and the outfits are not so provocative.
Opinion of the stylist Olga Trofimova:
- Lolita throws us "pepper" in the images. She likes to stand out and skillfully promotes it. Lolita is a lady without complexes, and she uses this image in her images. Unfortunately, this does not always work out aesthetically and beautifully.
But within the framework of her image - this is normal, although it does not always look "tasty". She needs to beat the waistline more, and everything will turn out much better.
On the subject: 'For normal women at 50, life goes on': Svetlana Bondarchuk spoke about ageism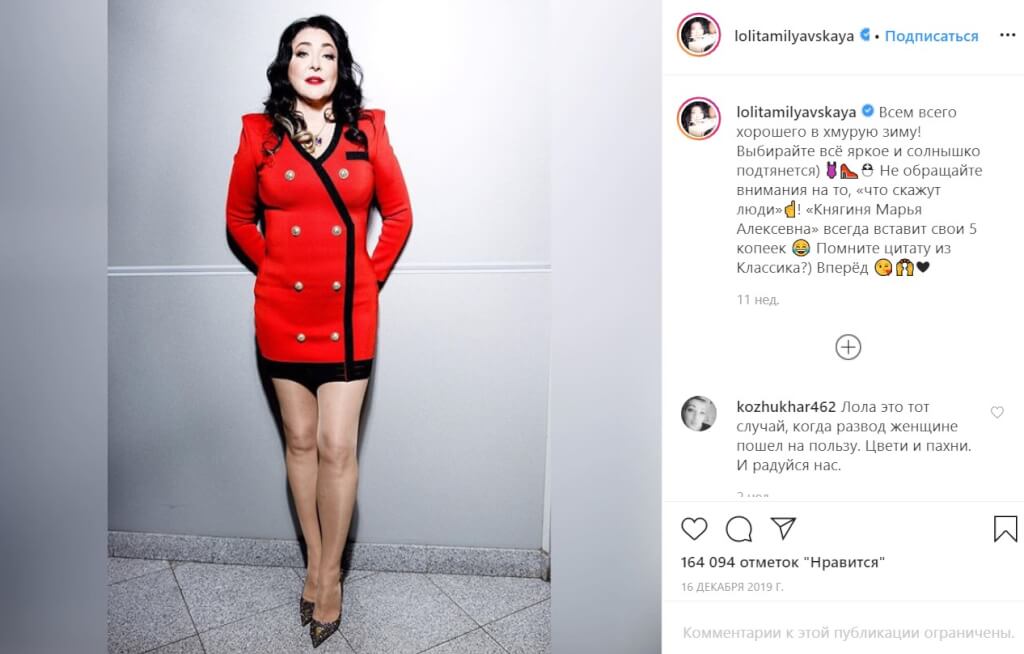 Masha Rasputin - 55 years old: Barbie doll?
The style of the singer Masha Rasputina is known to everyone: an ultra-mini, candid neckline, flowers in her hair, an abundance of pink, raspberry lipstick. Barbie doll? Perhaps, it's only too painful for an adult ... Does this seem vulgar to you? But many subscribers are delighted, they bombard Masha with compliments.
Opinion of the stylist Olga Trofimova:
- Masha Rasputin is trying to choose playful images. Within the scene, this is permissible. She also loves to appear dressed up in gypsy clothes at events - an abundance of roses in her hair, ruffles ... The images are overloaded and stylistically ill-conceived. It would be good for Masha to reconsider the ways of presenting herself and her images.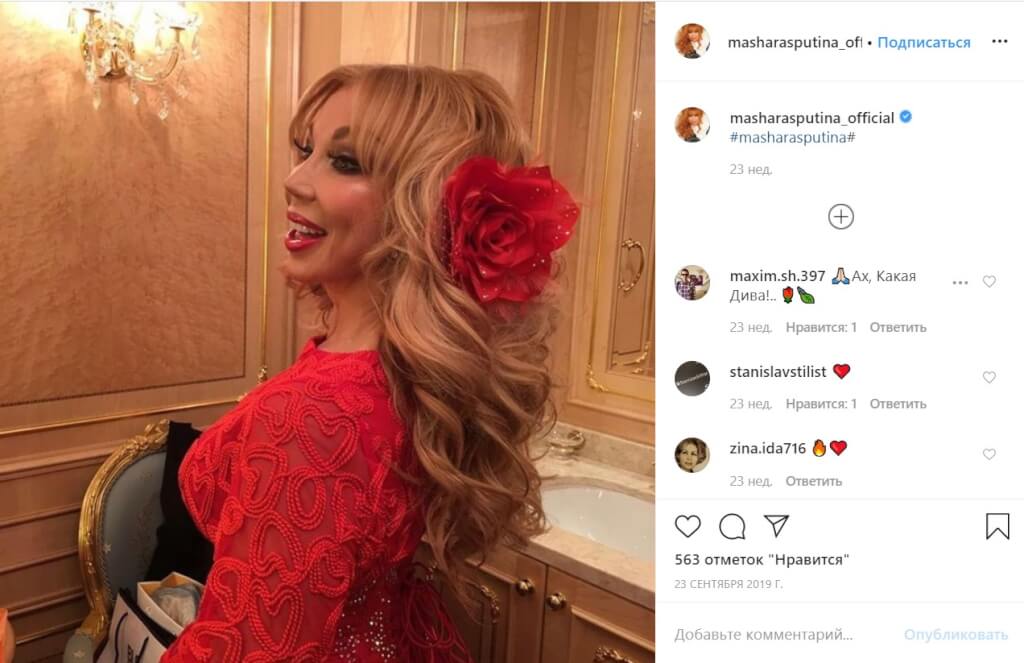 Yana Rudkovskaya - 45 years old: the eternal princess
Yana Rudkovskaya, it seems difficult to get out of the image of the Disney princess - at almost all social events she appears in luxurious dresses with corsets and puffy skirts. Beautiful, what can I say. Not played enough in dolls? Or continues to believe in fairy tales?
Opinion of the stylist Olga Trofimova:
- Yana Rudkovskaya, according to her presentation, reminds Leru Kudryavtsev. The same short dresses, high waistline, sleeves-lanterns - such a game in a girl. Now it's just such an age when you still want to have time to try it on. Both Lera and Yana are media girls.
As part of attending events and with such figures - this is permissible and looks good. Yana skillfully uses both maxi and midi to create images ... And she puts on short dresses because Evgeni Plushenko really likes it.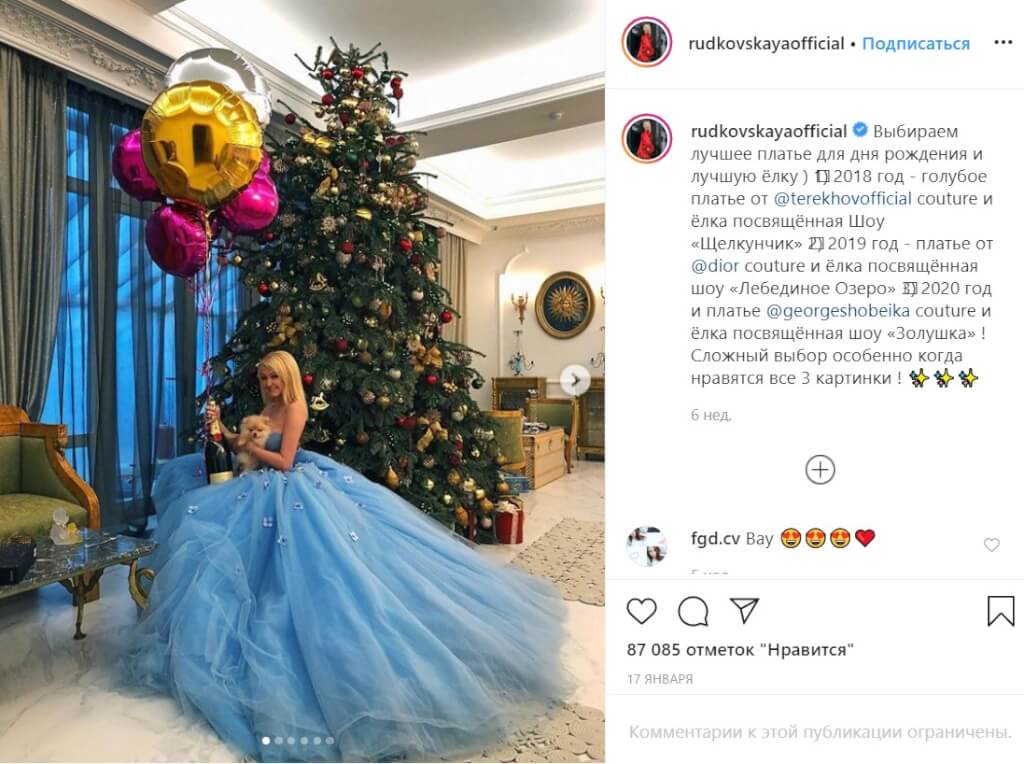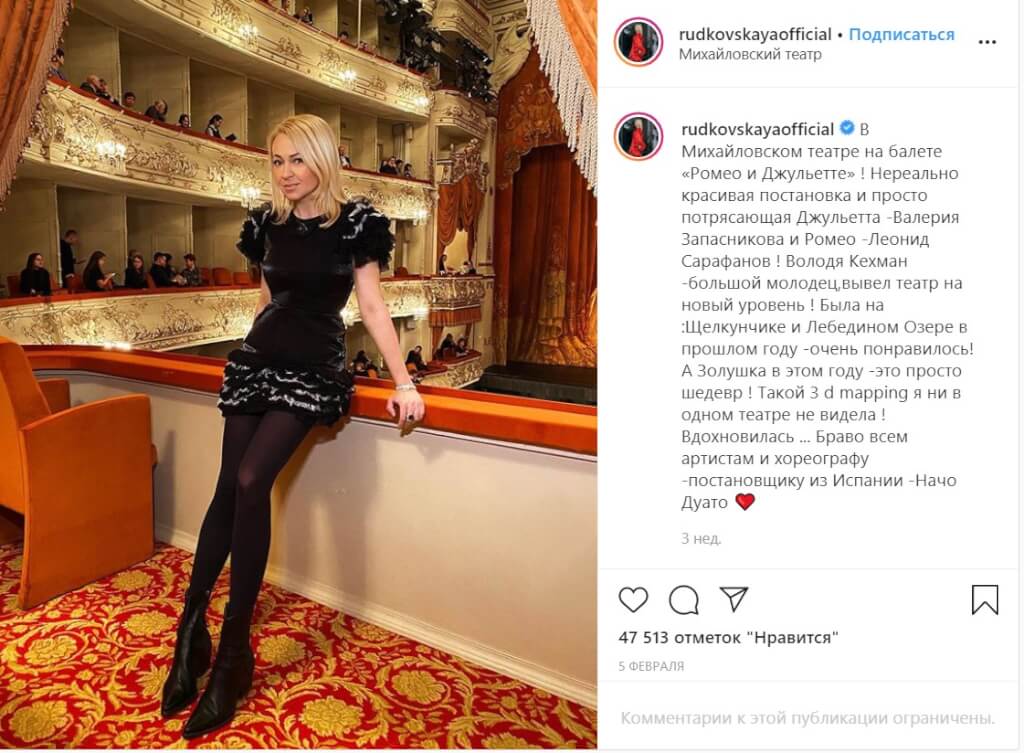 And in conclusion - the opinion of the stylist about the style of dressing Paris Hilton:
- At her age, of course, it is no longer customary to dress as she sometimes loves. This is her "naughty" in her inner child. Apparently, you need to work with a psychologist. It is one thing when this "child" appears in the framework of the party, and another when it is constant. She really got stuck in her childhood. It is clear that early marriages and the birth of children are unpopular in America ... But, looking at Paris, the idea arises that she is in a difficult situation - she has fun, fools around like a teenager, and she likes it. But this is not by age.
And what do you think - is it always necessary to dress according to age, or does every woman have the right to wear what she likes, regardless of year of birth?