The article has been automatically translated into English by Google Translate from Russian and has not been edited.
The widow of an American millionaire was imprisoned for 25 years: for the sake of money, she poisoned her husband with eye drops
The Clayton family seemed perfect to the neighbors: they lived happily in a magnificent rich house, not knowing any troubles, in infinite love and harmony. The elderly millionaire Stephen and the kindhearted nurse Lana found each other, being already elderly, and were ready to spend the rest of their years together. However, the idyll was short-lived: one day, Stephen fell down the stairs and died suddenly. This melodramatic story could remain a tragedy of the widow, but the police became interested in the circumstances of the death of the deceased. An autopsy showed that he died from an overdose of eye drops. Who was to blame for the poisoning of the rich man and the philanthropist and why his wife shot him with a crossbow - in the material "Tapes.ru".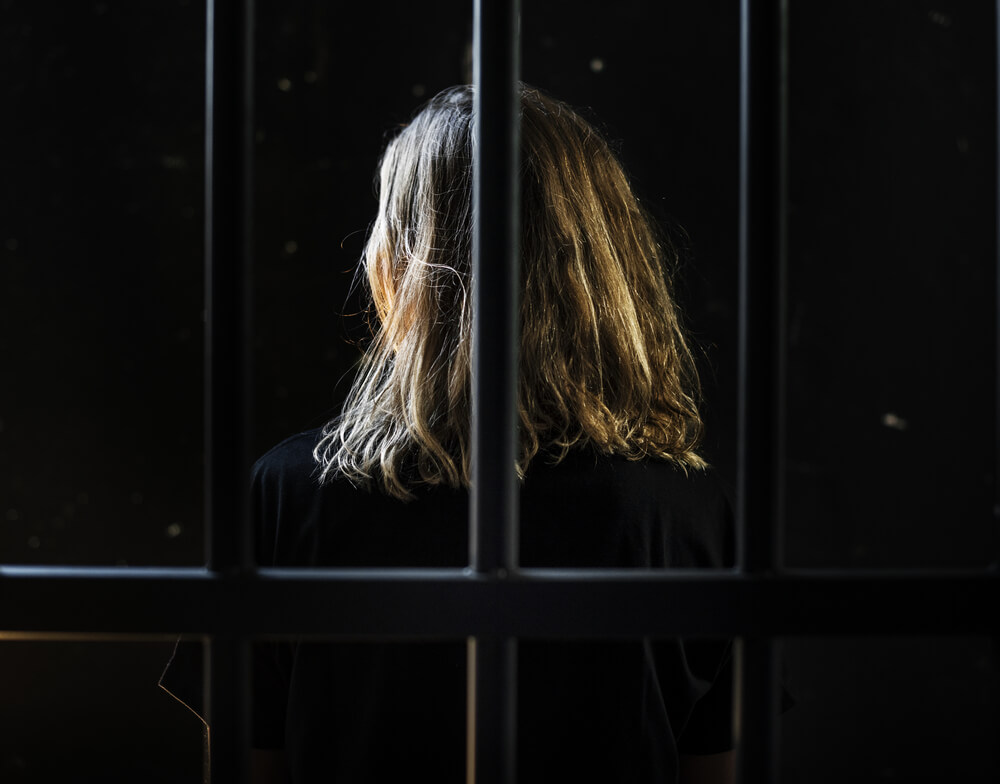 Love from the life of swans
Successful businessman Stephen Clayton was born in 1954 in Florida. After high school in Miami Springs, he studied at a local military academy and graduated from Florida State University. Clayton later founded Physical Therapy Resources, a networking company that has become his life's work. He was a versatile person and had many hobbies: he wrote poetry, played golf, traveled and was fond of gardening.
Legends circulated about his house in Fort Lauderdale - locals often came to stare at the exquisite garden that Clayton had set up in the house adjoining territory. He manically bought exotic plants and made skillful compositions from them, news of which even appeared in newspapers. Having earned a fortune, the businessman also began collecting art objects that he placed in his own house.
In 1995, Clayton sold the company and focused on advising young businessmen: he was not only a mentor, but also established scholarships for talented youth. In addition, the millionaire generously sponsored children's sports, as he was fond of martial arts and even was a coach for some time.
Soon, the businessman moved to South Carolina and built a house there on Lake Wylie. The luxurious mansion, worth about a million dollars, was an exact replica of the home of the first US President George Washington - Mount Vernon. According to current estimates, the structure itself is now estimated at 822 thousand dollars, a house plot - at 385 thousand. Additional millions of assets allowed Clayton to spend time at his pleasure: he rode a boat, tasted wine and engaged in social activities - was a member of the editorial board of the weekly Lake Wylie Pilot.
The successful rich man was unlucky only in his personal life: the businessman was married six times, however, according to the memoirs of his acquaintances, he was an incorrigible romantic and hoped to find his destiny. Therefore, having met Lana, who was ten years younger than him, he instantly lost his head and was completely dissolved in a new relationship. Previous marriages did not bother him - he did not succeed in having children. Lana seemed virtuous and compassionate to him: she was a medical professional, an employee of the US Department of Veterans Affairs, and she also regularly attended Bible courses.
Family friend Ken Sanford said that Clayton's new darling seemed to him a "nice lady," and Stephen was very proud of his position and status. The couple lived in marriage for almost five years, spending days in a luxurious house surrounded by their favorite Italian greyhound dogs.
On the subject: Searched in Ukraine and Japan: a millionaire from the USA killed his wife, got caught and fled from the police with a suitcase of money
Death on a summer day
The tragedy occurred on July 21, 2018. Stephen's body was found in the lobby at the bottom of the stairs: a 64-year-old man probably tripped, and a fall from a height became fatal for him. The widow and close relatives were heartbroken due to the accident.
However, the police, inspecting the house, found some oddities that made investigators doubt the accident that happened: the mattress and the clothes of the deceased were wet, they were soaked in urine. This detail indicated that the deceased lay immobilized in bed for some time, probably due to illness. To find out why Clayton lost his balance and tripped on the stairs, the police sent his body for an autopsy. While the investigators were awaiting the results of the examination, the inconsolable Lana arranged her husband's funeral and accepted condolences.
The autopsy results hit doctors and police officers. In the body of a millionaire, a high dose of a chemical substance was found, which is contained in vasoconstrictive and decongestant drugs. Clayton constantly used eye drops containing this drug.
The peculiarity of this substance is that it is safe only if applied according to the instructions externally to the mucous membranes, and when taken orally, it quickly enters the bloodstream and inhibits the central nervous system. According to medical guides, an overdose of drugs containing this substance can become fatal, since the poison interferes with breathing and causes tachycardia. Forensic experts concluded that the man accidentally took the medicine inside, and this fact became fatal for him.
When the police discovered the find, the widow began to behave strangely. She hinted that she knew about the poison in her husband's body and quickly found an explanation for this: according to her, the husband added his drops to coffee to cause a laxative effect.
This well-known property of vasoconstrictor drugs is beaten in the popular American film 2005 "Uninvited guests": the hero of Bradley Cooper was the victim of such a rally from a friend. Because of this, the character began diarrhea, which in the story became one of the reasons for jokes. It is known that after this the "epidemic" of such fatal rallies began in the USA, which ended sadly for the victims - the prank circulated in the cinema became essentially a crime plan.
Merry Widow
The police seemed suspicious that Lana so quickly found the answer to their questions, and most importantly - that such an intelligent and educated person like Clayton was so irresponsible in relation to his health and did not seek medical help. In their opinion, the deceased, most likely, did not know that a poisonous substance had got into his body, since the drug had no taste or smell. At the same time, nurse Lana could not have known about this.
In addition, it soon became known that Clayton's testament disappeared without a trace. Meanwhile, Lana Clayton filed a lawsuit in the inheritance court - she demanded that she be recognized as the beneficiary of all the assets of the deceased husband. Indeed, by law, in the absence of a documented last will of a millionaire, a widow should inherit all his wealth.
The circumstances indicated that it was she who benefited most from the death of her husband, and then the police began to seriously consider Lana as a potential killer.
Local authorities also recalled a strange incident that occurred two years before the death of Clayton: in 2016 it became known that his wife shot him in the head with a crossbow when he was dozing. Then no one formally charged her, as the couple insisted: everything that happened was no more than an accident.
Lana explained that the crossbow worked "by accident": she unsuccessfully tried to load her weapon and went up to her husband's bedroom to ask for help, but when she saw that he was sleeping, she decided to leave. At this moment, according to her testimony, an accidental shot occurred. When Clayton woke up, blood flowed from his neck, but he did not blame Lana for anything and told investigators that he "did not believe that his wife was trying to kill him." A year later, detectives nevertheless recognized the incident as an unintentional accident. However, now the police wondered if this was a serious but unsuccessful attempt by Lana to get rid of her husband.
According to the examination, in Clayton's body there was such a quantity of poison that with a single dose of this dose he would die on the same day. However, it turned out that he consumed the poisonous substance for about three days, while on the fateful Saturday for him he used more than before. Everything indicated that Lana intentionally poisoned her husband. Having received sufficient grounds for detention, the police arrested the widow a month after the death of her husband on August 31. According to reports, the day before she tried to lay hands on herself. Neighbors and friends admitted that they were shocked: they could not imagine that a virtuous spouse was capable of a crime.
As accused of murder, Lana could not go on bail. However, her relatives hired a lawyer who tried to prove that she had no access to the luxury house, to the lakeside plot, or to her husband's other property - cars, boats and boats, bank accounts, cash, and more. While Lana was in custody, the court appointed a family member of a millionaire as Clayton's estate manager.
"Our investigation showed that all the property was recorded on her husband," said lawyer Gary Lemel, adding that the woman has nothing at all, not even work or any opportunity to earn a living.
Back in 2018, American journalists suggested that the process would not be quick - such cases can be considered for months or even years. Lana was threatened with at least 30 years in prison in a murder case: in South Carolina, such crimes are often sentenced to life imprisonment. An aggravating circumstance was poisoning - for the alleged use of poison, the court could sentence the widow to death.
On the subject: 'Well, what could happen in Malibu?' In an American town, people have been killed for years. Authorities hide it
Medici heiress
Probably, realizing the severity of her situation, Lana gave up and went to meet the investigation, pleading guilty to manslaughter, as well as poisoning her husband. During interrogations, she said that Clayton suppressed her, mistreated her, insulted her, raised her hand to her and even tried to strangle her. Lana claimed that she was angry with her husband and dreamed of making him suffer. She admitted that she added eye drops to his drinks, but added that she did it impulsively in order to inconvenience her husband, but in no case to kill him.
"I wanted him to leave me alone," she told Judge Paul Birch. "How can you say that you did this to teach him a lesson, although in fact it is obvious that you let him suffer for three days," he objected.
Lawyers tried to protect the woman using her good reputation as a nurse. At the same time, Lana Clayton's defense has repeatedly stated that she was raped twice - the first time, as a little girl, she was the victim of her uncle, and the second was the victim of an attack while working at a military base.
According to the lawyer, the woman showed signs of post-traumatic stress disorder. It is worth noting that in 2016, when the police talked with her in the case of a shot crossbow, she mentioned that their couple was far from perfect and even there were manifestations of aggression, but did not say a word about the assault.
Relatives of the murdered woman denied her evidence of violence, calling Stephen Clayton a wonderful person and a caring friend. In their opinion, Lana tried for years to kill her husband.
"Lana deceived many people, please do not let her deceive you," Clayton's godmother Lourdes Alvarez addressed the judge before sentencing. The sister of the deceased called the former daughter-in-law a monster.
The prosecutor asked 50 years in prison for Lana Clayton: according to representatives of the law, the accused for several days allowed her husband to suffer and suffer under the influence of poison, threw his mobile phone into the lake so that he would not call for help, and also burned his will. Judge Birch described the case as the strangest in his practice and compared it to a tangled network. As a result, the widow who did not spare her husband for the sake of profit was sent to jail for 25 years.