The article has been automatically translated into English by Google Translate from Russian and has not been edited.
The widow of a deceased police officer three years ago gave birth to a daughter from him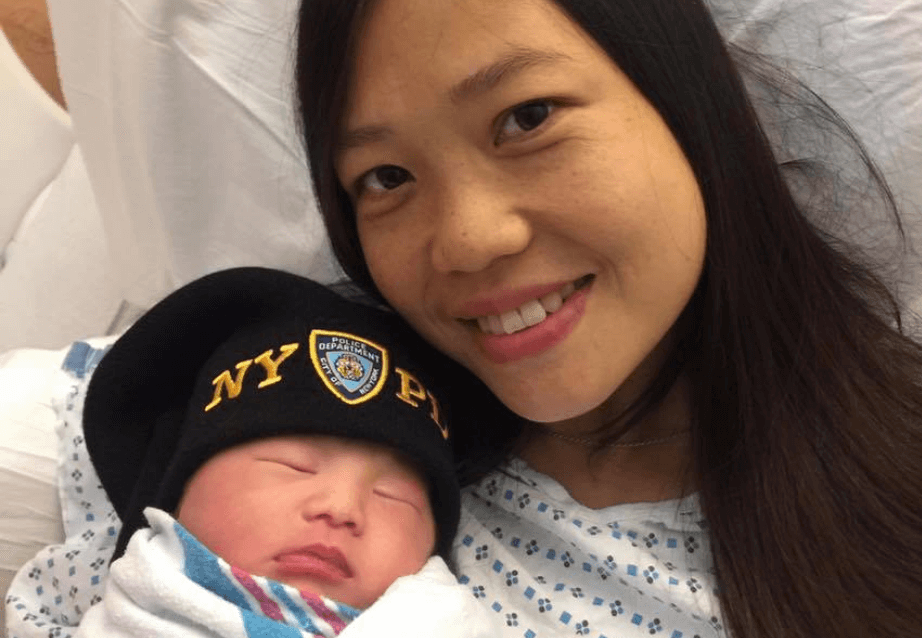 New York City Police Officer (NYPD) Wenjian Liu was fatally wounded in 2014. When he went to the hospital, the doctors asked his wife if she wanted to save his sperm in order to have a baby from him later. She, of course, agreed.
And now, almost three years after the death of Liu, his widow gave birth to a daughter, reports New York Post.
Drink "Sunny" Xia Chen called baby Angel (Angel). According to the woman's friend, Maria Dzergowski, on the day when Chen underwent artificial insemination, she had a dream - Wenjian in a white outfit, looking like an angel, handed her a child and said: "This is a girl, little angel."
"An adorable, smiling, laughing baby," added Dzergowski, who was with Chen at the hospital during the birth.
It is noted that Chen was married to Liu before his death for only three months.
Dzergowski also shared that the girl, whose full name is Angelina, weighs 2,800 kg, and has a height of 49, see. Her birth was especially touching for Liu's parents, who lost their only son as a result of the double murder.
"The parents were very emotional, they cried when they held the child," said Dzergowski.
Liu and his colleague Rafael Ramos sat in their patrol car in Brooklyn 20 December 2014, when the crazy killer Ismail Brinsley approached their car and fired at them. He later committed suicide. Liu and Ramos died in the hospital.
Liu was 12 years old when he and his parents emigrated to 1994 in the United States from Guangzhou, China. He and Chen lived with their parents. At Liu's funeral, his weeping father, Wei Tan Liu, said through an interpreter: "Today is the saddest day of my life. My only son left me. "
Dzergowski added that police women and her friends came to Chen's hospital to congratulate him on the birth of a child.