The article has been automatically translated into English by Google Translate from Russian and has not been edited.
Varum and Agutin touchingly admitted each other in love. A PHOTO
'16.01.2018'
ForumDaily Woman
One of the most famous star couples in Russia Angelica Varum and Leonid Agutin celebrated the twentieth anniversary of their marriage. During this time, they were repeatedly "bred" by the media, but the spouses endured rumors and gossip with dignity, staying together no matter what.
Yesterday, Leonid touchingly congratulated his beloved woman on the anniversary of family relations, publishing on his page on Instagram Instagram poems written for Angelica.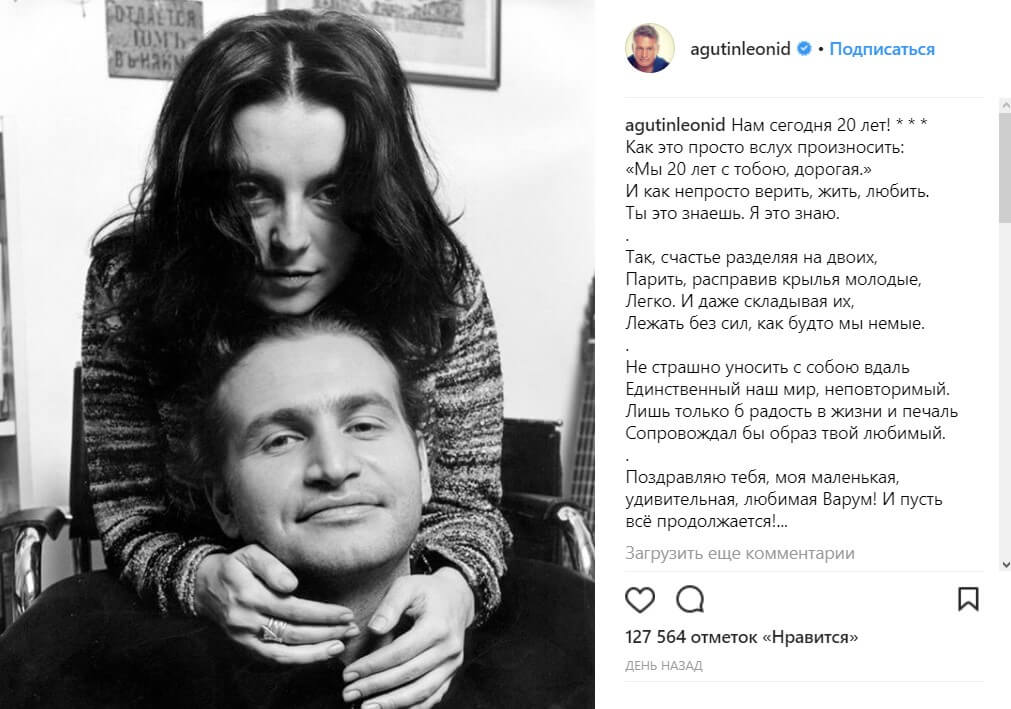 The loving wife did not remain in debt and no less gently replied to Agutin on the greeting, confessing her husband of love in her Instagram.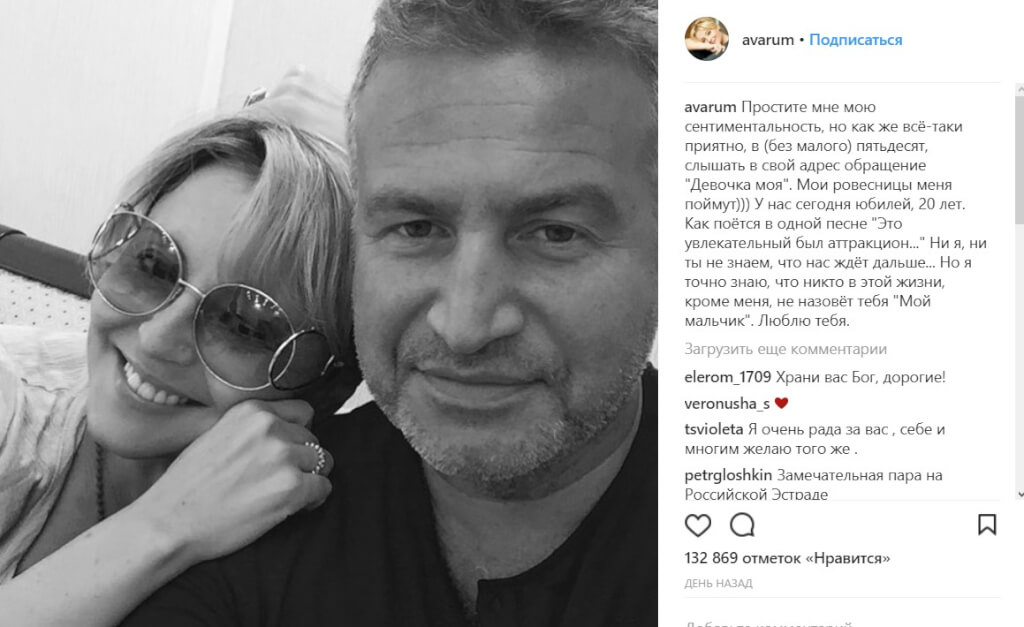 Angelica Varum and Leonid Agutin met for almost three years before they celebrated their wedding in 2000, the celebration was held in Venice. The couple has a daughter, Elizabeth, who was born in the 1999 year, who has been living in Miami since 2003, and performing with her own rock band.