The article has been automatically translated into English by Google Translate from Russian and has not been edited.
'It will enter a burning hut': the opinion of an immigrant about the Russian wives of Americans
Author "Alphabet of an immigrant" on Yandex.Zen talks about his opinion about our immigrants marrying Americans. Next is a first-person story.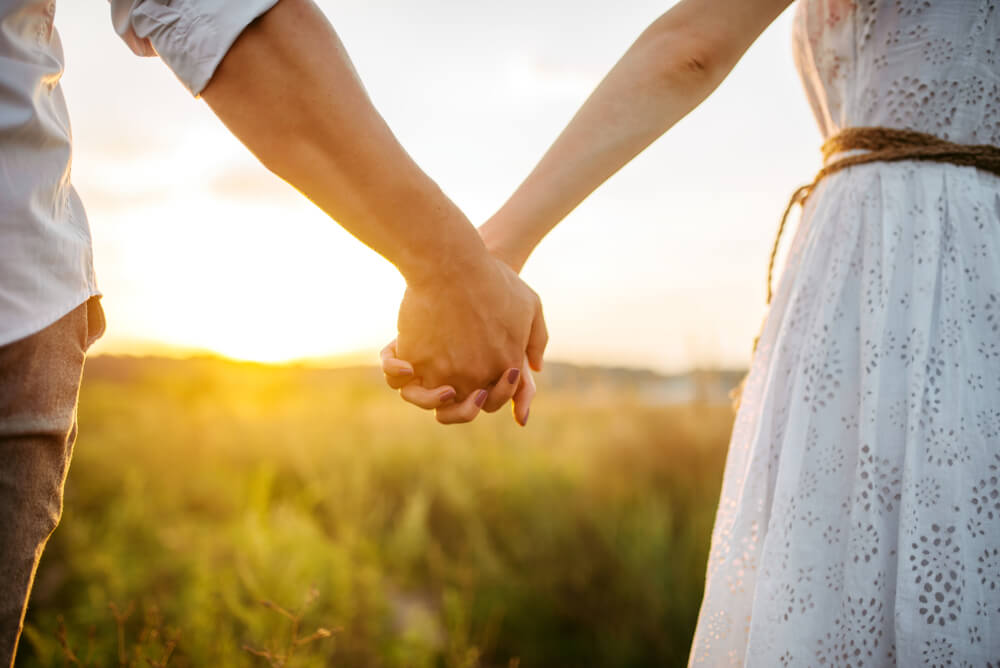 A close friend of my mother once told me: "Why do you need Russian Vanya? Learn English and marry an American. "
To her disappointment, I married that very "Russian Vanya" and flew to the USA with him. I sincerely do not understand those who are so eager to marry Americans. It is even more interesting when I see the continuation of these stories here.
Of course, our girls are popular among Americans because they know how to take care of themselves, they have a sense of taste, they can become good wives. But our girls initially do not understand that many (not all, of course) American men are looking not so much for a wife as for a partner. And here mixed marriages can be divided into several categories.
1. Spouses-partners
Both work, make plans for the future, plan the birth of children and raise money for them for college. John and Julia, my friends, are a perfect example of such a couple. John has lived all his life in New York, a financier, and Yulia moved from Ukraine on a work visa, also a financier.
On the subject: 'Come with your own': peculiarities of a feast in the USA incomprehensible to our immigrants
The only family problem, according to Yulia, is that after giving birth she was on maternity leave for only a few weeks, since she had to earn money. John understands that Julia was breaking away from the children, but supports her - all for their own future. Both John and Julia are confident that a family is a job that should bring satisfaction from life. I completely agree with them.
2. "Yammy"
I have met such girls in Russia as well. They consider the birth of children to be their main task, and the husband, in their opinion, is obliged, obliged and once again obliged to support them. But the husband, to their surprise, turns out to be also a person who gets tired, he also needs attention, and not endless domestic problems. At some point, such "mother mothers" cease to be interesting for their husbands. But there may be nowhere to run. By the age of 40, some of them remember that they have no education and work, think about how to start their lives anew.
Alena met Andrew when he came to visit relatives in Belarus (he immigrated to the United States at school age), then flew to the United States on a bride visa, gave birth to two children. Now the children have grown up, she is already under 40. She does not work, she sits at home. And here I want to say what a fine fellow she is, that she devoted herself to children. But no. Alena takes the children to the school bus in the morning. She herself is afraid to drive. And their husband picks them up from school. To do this, he takes shifts from 6 am to 2 pm in order to be in time, then he teaches lessons with them, takes them to circles and sections. And Alena is busy with the house: she cooks, cleans and does laundry - she gets very tired. But any wife and mother does homework, there is no problem with that. And to be honest, I'm sorry for my husband.
3. "He will enter the burning hut"
This is about those wives who thought that they would marry an American, and all their problems would be solved by themselves. And then the husband makes him go to work, while he himself drinks beer with friends. My wife has to work, pay bills, mortgages and so on. Vera from Krasnodar flew to the United States on a tourist visa, met Kevin, got married, gave birth to three children. For the first 15 years, everything was fine. Then Kevin lost his business, went through a depression, drank a lot. It got better when he put all his savings into a new project - a cafe and a bakery.
On the subject: An immigrant left her children in a car in the USA: why she was outraged by the reaction of Americans
But he did not intend to work there, and he did not hire others to save money. Vera was a cook, a receptionist, and a cleaner. She slept 3-4 hours a day. I practically did not see children. She didn't want to get divorced - the family after all. I was afraid to be left alone with three children. This story has a happy ending. Vera filed for divorce, Kevin agreed to transfer all rights to the business to her. She has now hired employees and is rebuilding the cafe after closing during the coronavirus period.
4. By calculation
The girl is looking for an American husband to legalize in the country. A man wants to see a beautiful girl next to him. And, like, everything fits together. Now the wife gets her conditional green card. And not all such marriages "live up to" the filing of documents for citizenship. Although, sometimes it doesn't even reach the green card.
If there are no feelings in the family, then no calculation will hold back. And here begins the search for lawyers, accusing the husband of abuse (abuse) or domestic violence, questions on FB about what will happen to the conditional green card if you divorce, and so on.
According to my reasoning, I think you understand that I am for partner marriages and against those girls who believe that everyone owes them. In such situations, I ask only one question: "What should you do?" And a marriage of convenience just to immigrate is not a good idea.
Original column published on the blog. "Americano" on Yandex.Zen
ForumDaily Woman is not responsible for the content of blogs and may not share the views of the author. If you want to become the author of the column, write to us - woman@forumdaily.com.