The article has been automatically translated into English by Google Translate from Russian and has not been edited.
I saw New York and fell in love: Ukrainian told about moving, giving birth and education in the USA
Alexandra Kogan is a popular blogger. She runs a website about conscious motherhood and fatherhood, and has over 95 followers on Instagram. Together with her husband, a Ukrainian woman has been living in New York for about five years.
I fell in love with the city of skyscrapers at first sight, as soon as I got out of the plane. She decided to stay in New York spontaneously, and now considers the Big Apple as her home. About what can scare away in New York, "places of power" in the city, the main difficulties of moving, the birth of children and the education system - in her exclusive story Obozrevatel.
Moving history
We have never been to the United States before the move. But, of course, always wanted to go. In Ukraine, I had a tailoring shop for men's clothing. In the very center of historical Kiev. High ceilings, old buildings, paving stones on the streets.
Honestly, we did not plan to move at all. Our initial plan is to give birth in the United States. But as they say, we assume God disposes. Everything was decided on the day when I flew to New York. At the very second when I got off the plane.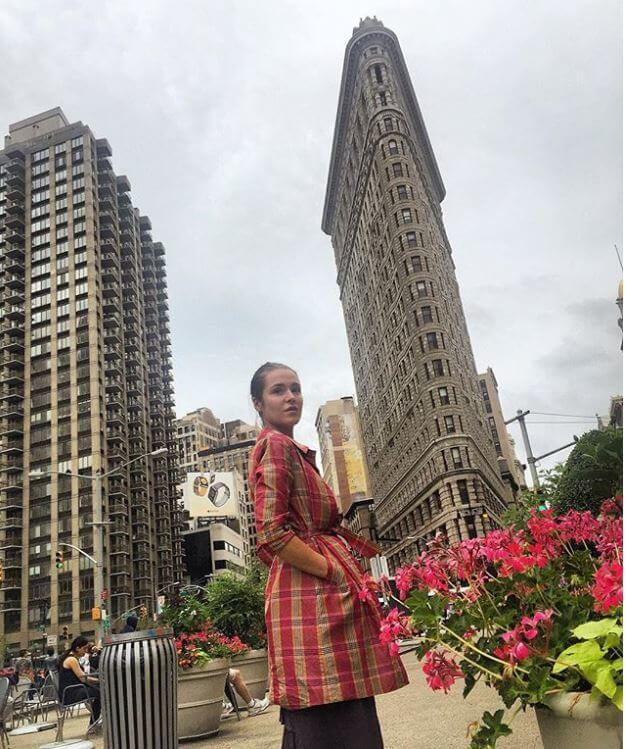 I just had a great day. At first I was kindly given a place in the first grade. A very cute stewardess from Lufthansa seems to understand what it means to fly eight hours in the eighth month of pregnancy. Then, at the airport, I was served a good coffee. True, I did not know then what trouble it was with good coffee, and I could not fully appreciate how lucky I was. But coffee in the USA is a separate story.
In general, I called my husband to say that I flew safely. And the first thing I said to him was "we stay here!". We laughed, of course. But I wasn't joking.
About the first difficulties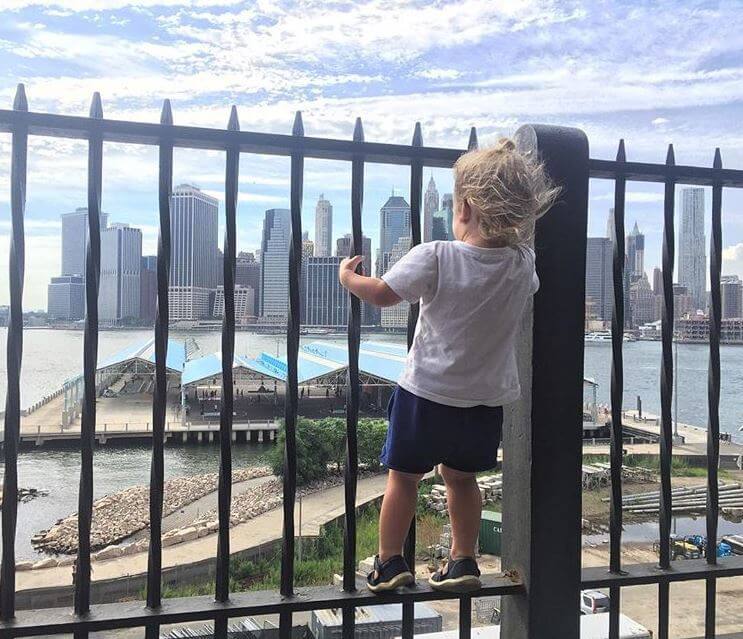 There were enough difficulties for us. First, we didn't plan to move. I didn't even pack my things. I had a small suitcase of very "pregnant" things. No fancy handbags for you. Secondly, we didn't think about insurance. When we decided to stay, the issue of insurance came up. Medicine is very expensive here. Almost no one pays for medical services directly. Everyone buys an insurance policy, and the insurance company already pays for medical services.
Housing is a separate issue in New York. It's almost impossible to rent a house here if you don't Social Security Number and credit history.
About favorite places in New York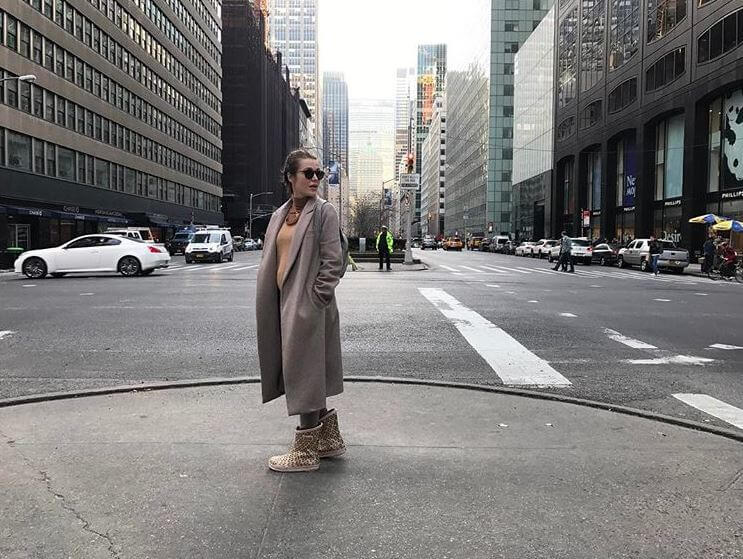 New York is our home. I really love Battery Park City. И Prospect Park. I like small islands of greenery in this concrete-filled city. Battery Park City - A very peaceful and family-friendly residential area in lower Manhattan. One side - Hudson River, with another - East River. Next crazy Financial District. Beauty and tranquility two steps from the loudest and most busy district of the city. In my opinion, magical.
Housing
We lived in almost every area of ​​New York. Well, except The bronx.
All very different, and all incredibly interesting. Now we live in upper Brooklyn near my beloved Prospect Park. We like. This is a family area. However, we have a lot of actors, dancers, artists and writers. It is fun and sometimes noisy. Always have someone to talk over a cup of coffee.
Living in Manhattan with kids is hard. And in general, this constant noise and crowds of people does not suit me.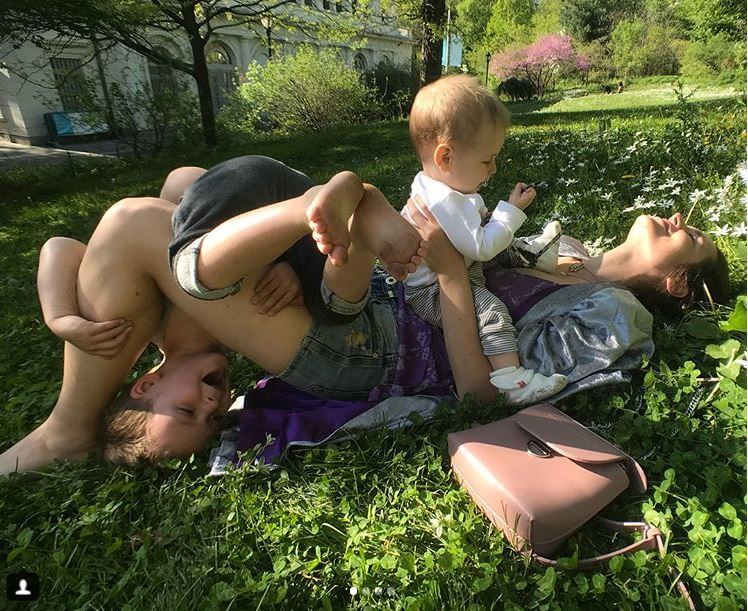 Family and children's education
My second and best half is my husband Kostya. He is much smarter and more interesting than me. And he is a very open and sociable person. For him, the Big Apple is the best city in the world. It seems he was born to move here. Kostya is impossible not to love. Sole of company.
Our senior is almost 4 of the year. The youngest 10 months. Senior goes to school. Junior home with us.
Education in New York (and in the United States as a whole) is very expensive. A decent kindergarten costs no less than college. So far it is difficult to say what we are planning for our children in the future. It depends on what they want and what talents they will show. So far we have chosen a good school, in which the emphasis is on the development of the imagination. It seems to us that this is important.
Food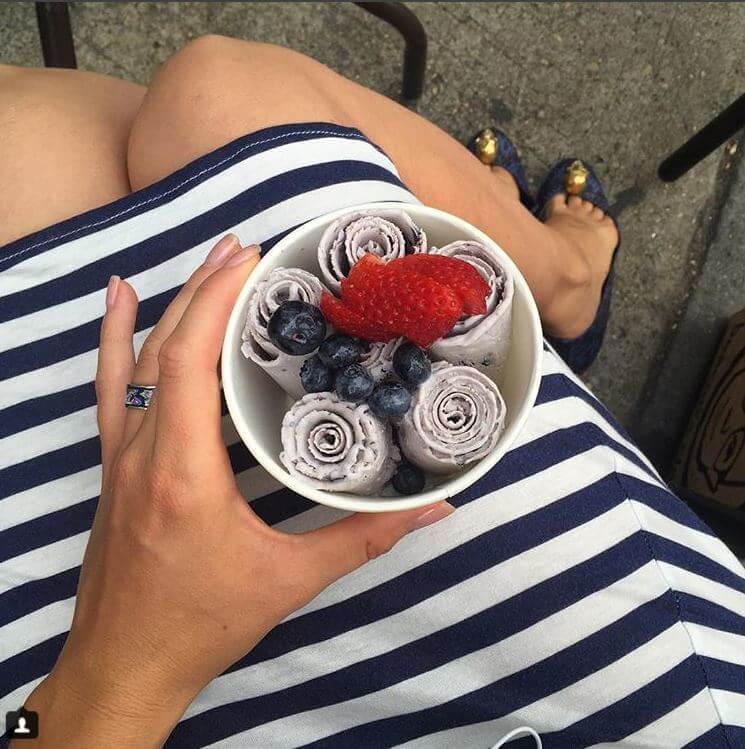 The food is very different from what our homeland spoiled us with. It is very difficult to find farm products here. So buy homemade sour cream in the market - not an option. But, in fact, the option to buy fresh milk is still there. Just need to work hard to find.
We mainly cook at home. We buy organic, farm products. It is quite expensive. Because we joined Park Slope Food Coop. This is a very interesting system. This is a cooperative whose members buy products at cost, without extra charges. In exchange, we must work out one shift in three weeks. We really like this idea. Besides the fact that we get very high quality products (many products are delivered directly from local farms), we are also part of an interesting community.
Cons of life in New York
Well, I don't even know what the downsides might be here? Everything is a little different here, and you need to adapt to this. This may seem complicated at first. But in fact, New York is beautiful.
From what can really scare away or dislike, this is a very expensive city. Rental housing - the main item of expenditure. By Kiev standards, for example, housing prices here are space.
The second is permanent traffic jams. Many New Yorkers do not use their car in the city at all. We either walk or take the subway.
The third is a very dirty metro. Highly! If, after going down under the ground, you have not noticed a single rat, it means that something is wrong. Run!
About the locals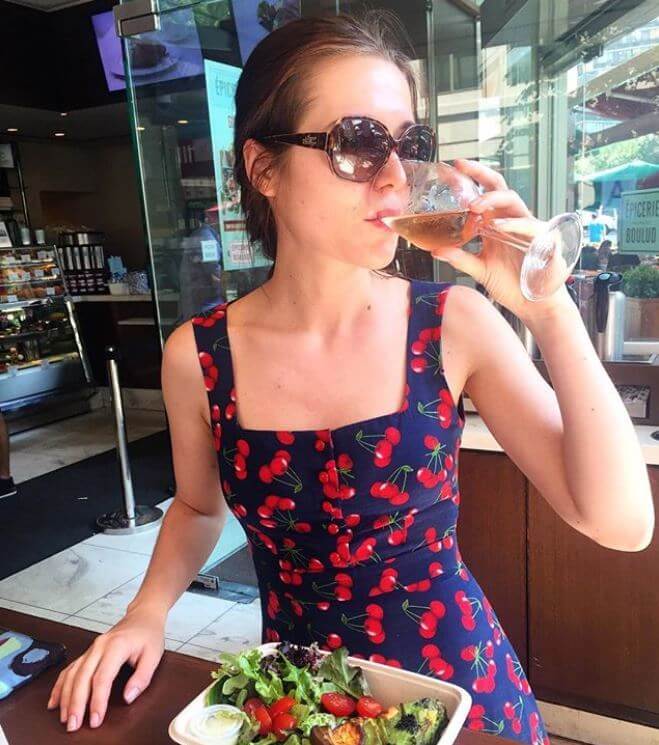 New York is a very special city. Locals are, by and large, the same immigrants as we are. Someone in the second generation, someone in the third. Incredible combination of languages, adverbs, traditions. All this does not let us be bored. And, I hope, helps our children see how diverse the world is. And how each person is beautiful and truly unique.
In our environment, mostly English-speaking families. People born and raised here are probably 20 percentages. All the people here are very polite. Although I have often heard completely opposite reviews. But, honestly, I find it difficult to imagine that someone was rude or inhospitable here.
About the style of women
The bulk of local women do not bother with their appearance. And that's not bad. It's just perfectly normal for them to go out for bread in curlers, flip-flops and with a face mask. Or go to work in slippers / sneakers, and in the office change into shoes. The most popular hairstyle of local women - messy bun. Here in the trend comfort and simplicity.
Sports and Hobbies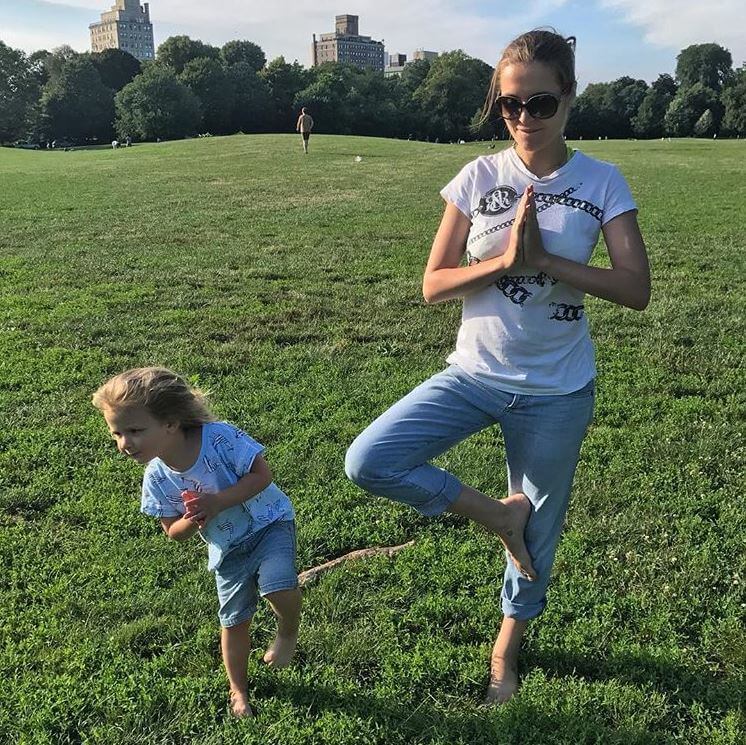 Yoga and running are my everything. After the birth of the younger one, I run very little. But I try to do yoga at least once a week.
I am constantly learning. Is this considered a hobby? All the while trying to learn some new skill. Now I'm learning to speak without an accent.
I also like to go to local shops selling all sorts of old stuff. I have always loved antiques. But in European cities completely different things, with a different story. Well, I know European history. Here was, for example, Gilded Age. How many interesting and very unusual things brought to the world the Gilded Age. I love to study the history of these things.
About Americans and Ukrainians
Americans are very friendly and welcoming. It is this friendliness that is the main difference. Our compatriots always seem to be in a bad mood. But Americans are always smiling. I really like this habit. Of course, this does not mean that if you have a grief, then you can not cry. Just if you have no reason to be sad, you can always find a reason to smile. And this is great.