The article has been automatically translated into English by Google Translate from Russian and has not been edited.
Humiliated and insulted: the American daughter of Malinin sues his father
The "American daughter" of the famous singer came to Russia to seek justice. She shared that after the first meeting with her father, she was very disappointed in her biological parent. The girl declares that instead of warm hugs she received only humiliation, because of this she started having problems in her life, they write "Days.ru".
According to rumors, she got into bad company, hid from her mother and even used illegal substances. Ten years after the first program "Let them talk", where she met with her parent, the girl again came to the studio and intends to defend her innocence.
The ex-wife of Alexander Malinin, Olga Zarubina, has already sued the ex-spouse, trying to prove kinship and accusing of non-payment of alimony to Kira. Now the woman has prepared a lawsuit against the artist and his current passion, which also participated in the insult of her daughter. The amount of the claim is three million rubles. According to Zarubina, the singer repeatedly humiliated both her and her child in public.
"This is a response. He insulted us several times for all to see. He insulted and rogues, and rogue, and homeless people, "- says the woman.
On the subject: Overdone with beauty injections: Alexander Malinin became a copy of his wife
Alexander Malinin refuses to take a DNA test and confirm the relationship. According to Kira, after the first meeting, he did not try to communicate with her, but his wife Emma got in touch with the girl.
"Yes, they paid for the first month of my studies, they wanted me to move to St. Petersburg. They wanted to organize a big show to show that everything was great for me, but everything was not good. They deceived me, they lied. I didn't see my father for a single minute. They put me in a hotel, but Emma was in charge, I couldn't even say a word to my father, "Kira recalls about her communication with Malinin during her last visit to Russia.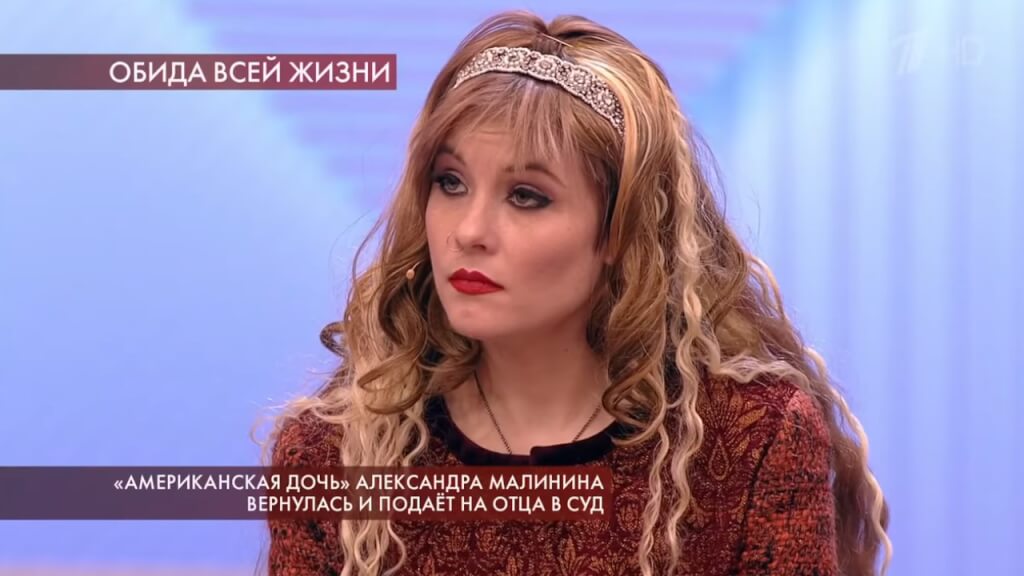 Perhaps the problem of such a cool relationship with one of the daughters lies in the artist's tragedy with his own father. The man died two years ago, and Alexander never came to his grave. The widow of Nikolai Vyguzov appeared in the studio. She really wanted to get to know Kira and even presented the girl with earrings. Malinin did not communicate with his father and did not recognize him, he did not help and when an elderly man fell ill, and also stopped any attempts to get in touch with a relative. The lawyer Maria Yarmush, who took part in the show "Let Them Talk," voiced an absurd theory. According to her, after the birth of Kira, the artist suspected his wife that she had cheated on him with her father. That is why Malinin did not want to communicate with the parent and recognize the child.
On the subject: The wife of Alexander Malinin told how to look at 57 in 30. A PHOTO
At the end of the program, the artist's stepbrother Anton Vyguzov came to the studio, who said that he also did not communicate with a relative. Then some suspected that it was Malinin's third wife who regulates his circle of close people. The man now recognizes only his family with two children, as well as his son from his first marriage, Nikita.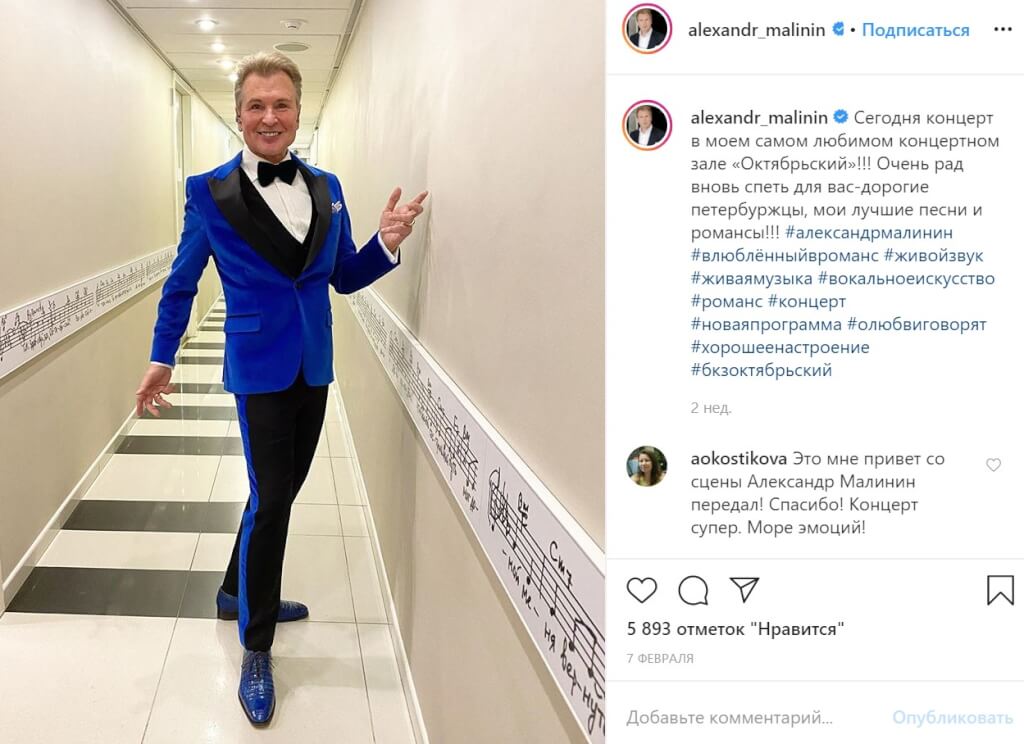 It is worth noting that Alexander Malinin also began to communicate with the eldest child when he had already grown up and decided to follow in the footsteps of his parent. But the younger twins Frol and Ustinia, the singer is proud and loves them very much. Naturally, the offended average child wants the same attention. Kira believes that a man will contact her not only in court.
"Responsibility for your actions, please," she asked her father at the end of the program.