The article has been automatically translated into English by Google Translate from Russian and has not been edited.
They study abroad, play a movie and sing on stage: how granddaughters of Boyarsky, Rotaru and other stars live
It seems that only yesterday we admired their grandparents, and today they are already conquering the world - beautiful and talented granddaughters of celebrities.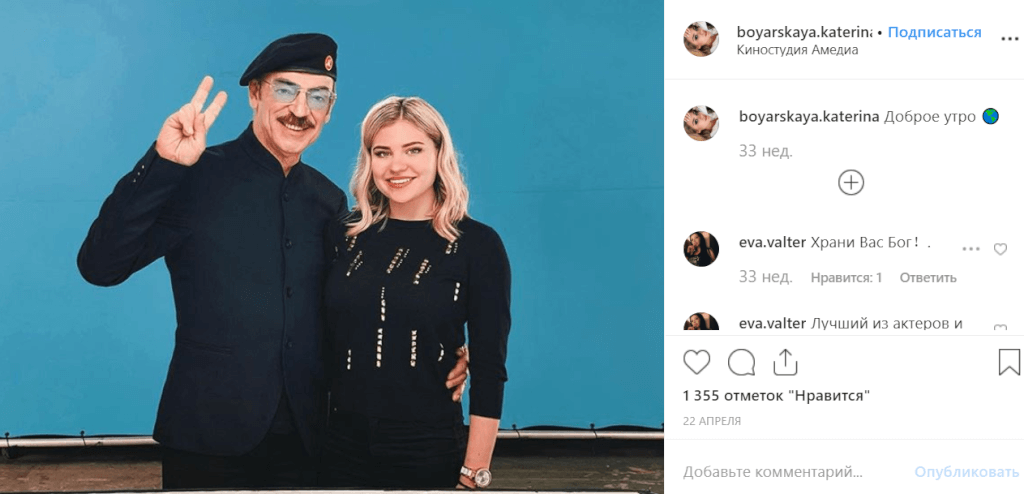 Ekaterina Boyarskaya - travels and loves music
The granddaughter of the famous actor Mikhail Boyarsky - Catherine - is still not a very media person. Intentionally or accidentally, only information about Kate almost does not penetrate the media, writes Teleprogramma.pro.
All that is known about the girl is that she is fond of music, loves traveling and is an active user of social networks, so that the necessary information can be gleaned from there.
And recently, Ekaterina Boyarskaya appeared at the annual debutante ball, which suits Tatler. The famous grandfather, grandmother Larisa Luppian and father Sergey Boyarsky came to support the girl immediately.
On the subject: 'The figure is fire!': 20-year-old granddaughter of Boyarsky excited the Network with luxurious forms. A PHOTO
Michelle Rappoport - Serious Oxford Student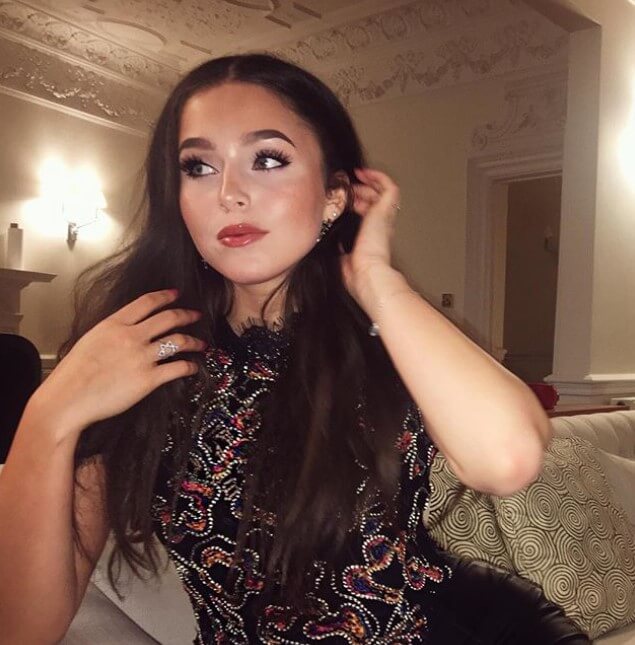 The charming granddaughter of Joseph Kobzon is now 19 years old, she is the daughter of Natalia Kobzon and Yuri Rappoport, a businessman from Australia. Like all young people today, Michelle actively leads social networks, and her publications indicate that the girl is proud of her origin.
Michelle is a future lawyer: she is studying law at Oxford. She does not really like noisy parties, preferring to spend time with her family and close friends.
Sofia Evdokimenko - a model studying art history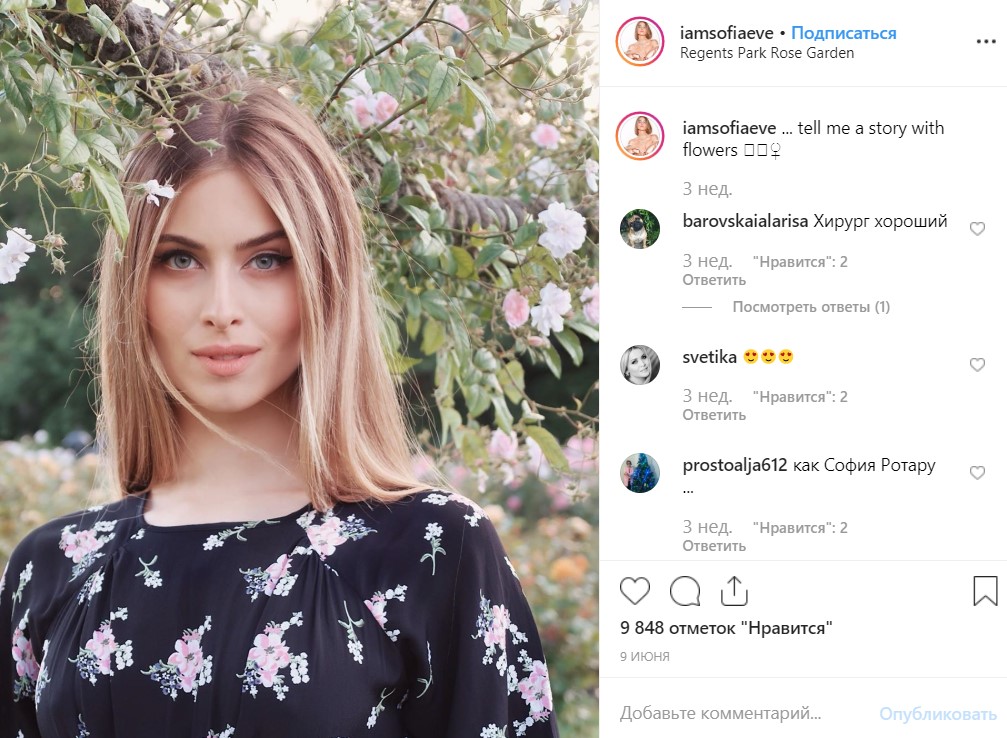 It is not surprising that the granddaughter of Sofia Rotaru from early childhood studied vocals, playing the piano, as well as choreography. After all, it is not for nothing that the girl was named in honor of the famous grandmother, the legend of the Soviet stage!
However, having matured, Sonya Evdokimenko decided to try her hand at modeling. At a very young age, she took part in the advertising of a well-known clothing brand, delighting her relatives with solid earnings.
Now 18-year-old Sonya Evdokimenko, a beauty with big expressive eyes, is studying in London. Her interests are English literature and art history.
On the subject: 18-year-old granddaughter of Sofia Rotaru spoke about the affair with a French millionaire
Elizaveta Yankovskaya - actress as grandfather and father
In 2017, Lisa Yankovskaya graduated from RATI-GITIS: from childhood, she dreamed of becoming an actress. No wonder - before my eyes there was a striking example of my grandfather, the talented actor Oleg Yankovsky, and father - Philip Yankovsky.
Oleg Ivanovich often took Lisa with him to rehearsals in Lenkom, the theater replaced her with a kindergarten, and from childhood she was imbued with this atmosphere, the spirit of creativity.
25-year-old Lisa has already managed to show herself in several projects, for example, in Avdotya Smirnova's film "The Story of One Purpose" and in Yuri Butusov's play "The Man from the Fish".
Maria Kozakova - theater and film actress
Masha Kozakova can boast of two famous grandfathers at once: Yuri Yakovlev and Mikhail Kozakov. After graduating from the Shchukin Theater School, the girl was hired by the Moscow Satire Theater.
And the audience could see Mary in the movie: she played the young gypsy Hitan in the series "Carmelita. Gypsy passion ", and also took part in other projects - for example, in the films" Orlova and Aleksandrov "," Bad Blood ".
On the subject: How 10-year-old granddaughter of Alexandra Nazarova lives, left without relatives after the death of the actress
Varvara Vizbor - popular singer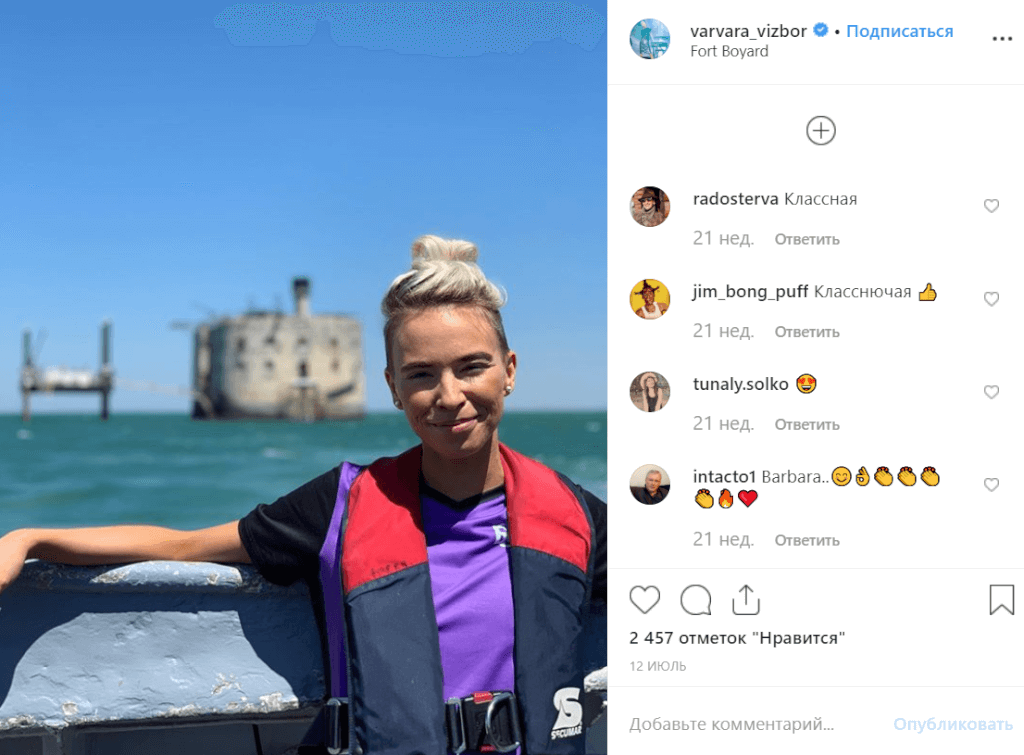 The path of the granddaughter of the famous bard and actor Yuri Vizbor to creativity was not easy. First, Varvara decided to become an actress, graduated from the Shchukin school and even worked in the theater for some time.
But then the girl realized: she's much more attracted to the singer's career. To begin with, Barbara came to the show "The Voice", but her talent was not discerned there - not one of the mentors chose the young actress. This became the cause of the indignation of the audience, they wanted to see Varvara on stage.
And then Varya agreed to collaborate with rapper L'One - he helped the girl to record the song "Yakutyanochka", which instantly became popular. After this hit, others followed, and today Varvara Visbor is already a well-known singer, she has many fans.
And how do you think - is talent really inherited, do these young beauties have a chance to become famous just like their grandparents? Or is it all about high-profile surnames?