The article has been automatically translated into English by Google Translate from Russian and has not been edited.
'Our daughter has four paws': why many Americans choose animals instead of children
The number of American couples living in a marriage without children is growing, and among them there are more and more people who have pets, treating them the same way as their own sons and daughters.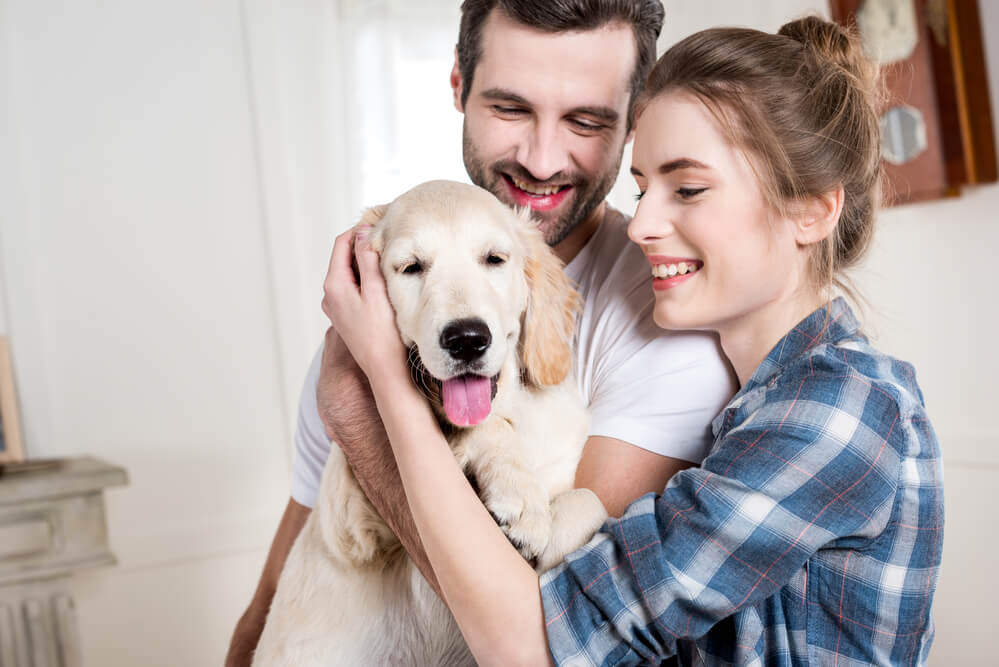 The town of Ypsilanti, Michigan (USA). Lisa Rochow sits next to her partner Cameron Wheeler, while Eri, a Siberian Husky puppy, is reclined in their lap. Eri is an addition to their family, writes Air force.
Rochow and Wheeler look quite happy and relaxed.
They consider Eri to be their child - they do not want real children and do not plan. Rochow is 24, a university graduate, Wheeler is 26, he teaches history. Eri is a puppy, she is only nine weeks old. That's the whole family.
"I think I would have to give up a lot of my own life if I decided to have a baby," Rochow explains. "It will take a lot of money and time, and I won't be able to do what I want."
Wheeler adds that he would constantly worry about the child, worry about him more than most other parents. And when there are no children, the puppy is always before my eyes, says Rochow, who realized that she did not want children, while still in high school.
When they met Wheeler via the Tinder app, it turned out that he also wanted to live "child-free" (English "free of children").
"I think it happened somewhere during my university studies, or maybe during my graduate school, when I began to understand more in politics, to learn more about the problems of climate change [associated with uncontrolled population growth around the world]," says Wheeler. "It was as if I looked at myself from the outside and thought that in such a world it would be irresponsible to have children."
Rochow and Wheeler are no exception, there are more and more such couples, they are increasingly declaring their strong desire to live a life without children. They believe that the money that they will save without having a child is better spent on studies, building a career and on hobbies - and Eri the husky will be fine too.
Child Free Choice
Over the past few decades, the number of married couples who have no children in the US has increased.
In 1970 in the United States, 40% of married people had children, while in 2012 only 20% (data from the US Census Bureau). While this statistic does not include unmarried couples raising children, the change is clear: the family is changing.
A study by the US Federal Bureau of Labor Statistics found that married couples who do not have children spend more money on their pets than any type of family between the 2007 and the 2011 year (couples whose children grew up and began to live separately were also taken into account).
"For childless couples, pets are one way to show unspent care," says Amy Blackstone, professor of sociology at the University of Maine and author of No Children by Choice. A movement that reimagines the family and creates a new era of independence. "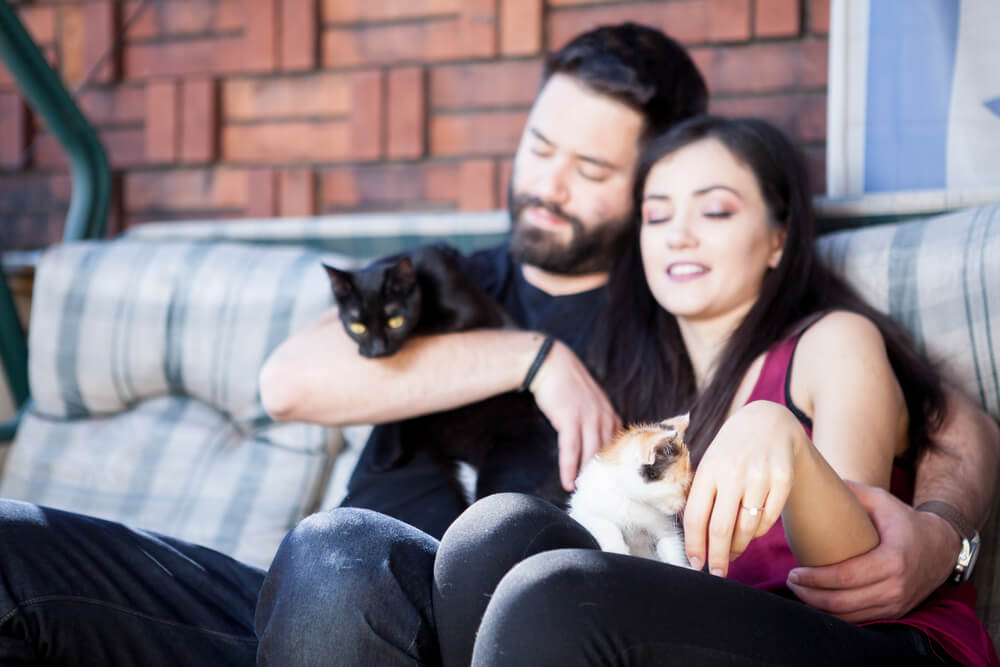 Blackstone has been studying Child Free Choice since 2008. "I have more personal interest in it than my professional one," she says.
Around the time the woman applied for a position at the university, three close friends admitted to her that they were pregnant. Then she decided it was time to focus the study on parenthood.
"I realized that while my girlfriends feel a desire for motherhood, I do not share their feelings," says Blackstone.
At first, she thought that something was wrong with her. She was happily married to Lance, whom they had known since high school. Previously, they have already discussed the possibility of having children, but dismissed it because they were "too young". When their age approaches 35, then this will happen, they believed. In general, they wanted children.
But that didn't happen. "The time that we talked about came, and it turned out that neither me nor Lance was interested in this," she says.
Blackstone once had a cat, but it turned out that both of them were allergic to it. Nevertheless, in her study of the lives of couples who decided to live without children, Blackstone found that many of them look at pets as their children.
"One of the most striking examples I remember is that the man I interviewed [for research] quit his job because he learned from the vet that his dog was dying. He wanted to spend the last weeks of his life with his beloved animal, "she says.
On the subject: Shupet Lagerfeld and other millionaire cats: how to leave a legacy to a pet
He looked after the dog like others would look after a child or an old sick father.
There was also a case when a childless family was divorced, and they had to decide who their cats would live with.
"They both considered cats to be their children," says Blackstone. In the end, it was agreed that the animals would stay with one of the former partners, while the other would have the right to visit them regularly.
Ben Lenowitz from New York, an artist painting portraits of animals, talks about a couple who has several dogs at home (he painted them). They saved one of their dogs in 2012, when Hurricane Sandy hit the city.
"This is their child, the man talks to the dog that way," says Lenowitz, whose work costs up to $ 160 per portrait.
Shaggy kids?
Try searching for the phrase "fur baby" and you will find several definitions of a pet in a childless family.
However, the idea of ​​replacing children with pets is controversial even in child-free circles. In one online community of nearly 600 members, when options for a life without children are discussed, some child free resent the assumption that a cat or dog is the equivalent of a child. Others easily admit that they have cats instead of children.
"We definitely look at our cat as a family member," says Maxine Trump, who directed the film "Child or Without a Child," which exposes stereotypes about people who choose not to have children. "But of course I'm not saying, oh, this is my child."
49-year-old Trump was born in Britain, she constantly travels between New York and the United Kingdom. She lives with 45-year-old husband Josh Granger and cat Oscar Wilde.
Constant travel is one of the reasons Trump doesn't want children. The cat suits them in the best way.
"My friends didn't always understand me," she says, talking about her decision to become a child free. "Working on the film has become a kind of therapy for me."
Seven years ago, when she began this work, there was almost no information for those who chose to become child-free.
On the subject: Chicken from Austria, nanny and separate bedroom: the heavenly life of the dogs of Lyubov Uspenskaya
Now, she continues, a lot has changed: "It's very exciting - we kind of turned a corner, and there people who have made this decision are no longer considered strange or outcasts."
For people like Rochow and Wheeler and other couples in the United States and other countries, the decision to not have children is as logical as the decision to have a pet.
"Last week, Eri scared us a little," says Rochow, who reacted to the husky's discomfort in the same way that parents would react to signs of illness in their child.
She rushed Erie to the veterinary emergency department. "It cost less than $ 1000. Imagine going to the emergency room with a child - we would never be charged less than $ 1000 under any circumstances. " (In many cases in the United States, this would be the case.)
But in addition to saving money, according to Rochow, their decision saves them nerves and emotions.
"I'm a social worker," she says. - I see what life is like. And I know what it costs to give the child everything he needs. I don't feel I can do it ".