The article has been automatically translated into English by Google Translate from Russian and has not been edited.
The single mother had no money for the Christmas tree and she came up with an original solution.
Left without funds for the purchase of Christmas trees and gifts for the holiday, the single mother made the Christmas tree out of ... rubber medical gloves. The festive tree cost her two and a half dollars.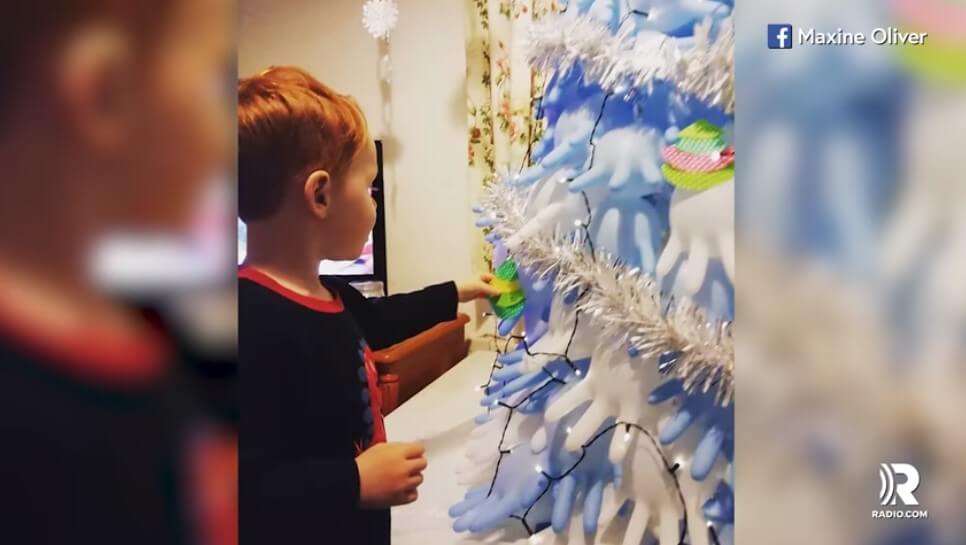 23, a summer home medical worker, Maxine Oliver, said that she had very few shifts in November, so she was unable to raise money to celebrate Christmas. The young woman was worried that her little family would have to give up the holiday at all due to lack of funds, says Fox News.
And then she got an unusual idea - to make a Christmas tree out of surgical gloves.
Oliver started work when her little son Charlie went to bed at about 19:30 pm and worked until 5 am. She created a Christmas tree from her own gloves, which she uses at work, as well as decorations for cupcakes found somewhere in the pantry, supplemented with several handmade Christmas gift boxes, decorated with candy wrappers and foil decorations.
Maxine hopes that her innovative man-made Christmas tree will show everyone: it is not necessary to spend thousands to create the Christmas spirit in the house.
"I ran a little behind on bills, this month I had to make up for lost time, and as a result I could not create a Christmas fund," the woman said.
"I was very upset and decided I would have to do without Christmas this year. But then my stubbornness won out - and I decided that the holiday would be at our house, no matter what. "
Oliver says she tried very hard to finish the tree for her son's awakening. "His reaction was amazing, he shouted, 'Christmas tree, Christmas tree!'" Mom says.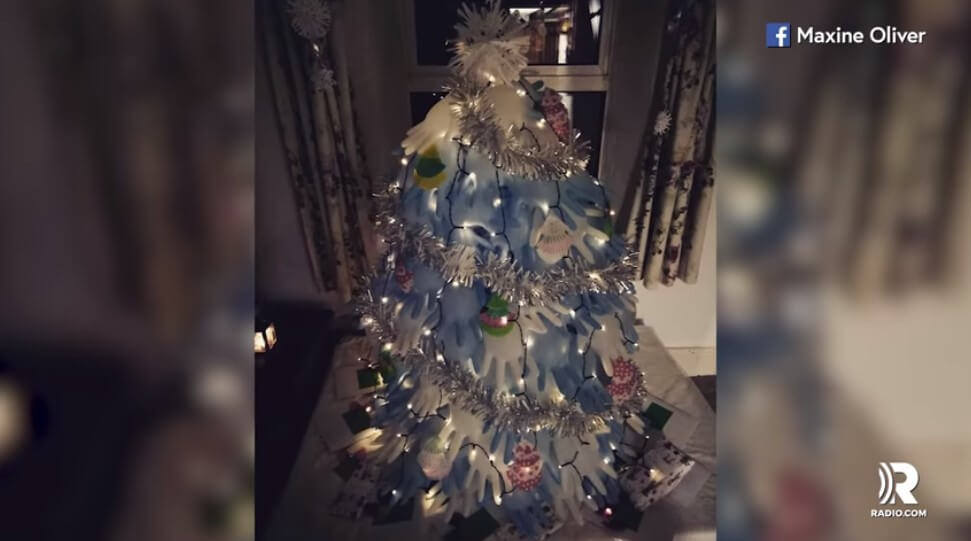 Oliver shared a photo of the tree on Facebook - and was pleasantly shocked by the mass of positive comments. She and Charlie were offered gifts by complete strangers, although the woman says she would like people to donate these funds to charity.
"Everyone was so cute," Maxine says. "It reminded everyone of the real essence of Christmas. It's been a tough month, but we can afford to turn on the heating and have food in our fridge. Some people don't have that either. "
Oliver said that she agreed to an unstable job, because she had to take care of her little son.
"I am very grateful to everyone for the nice acts of kindness, to everyone who wants to send us gifts. But honestly, the best gift for us is if people donate money to a local charity in their area. Many people have no food, no heating, no shelter this Christmas, or they spend their holidays in the hospital. I would like the money to be used to make their holiday a little brighter. "
"Yes, this Christmas is a bit difficult and not perfect at all. But it is just perfectly imperfect, and we are happy! "- admits Maxine.