The article has been automatically translated into English by Google Translate from Russian and has not been edited.
Coconut Milk Pumpkin Soup: Thanksgiving Recipe
One of the traditional, cozy and warming American dishes for Thanksgiving is pumpkin soup. He cooks pumpkin varieties butternut squash (butternut squash, nut squash), which has a fragrant and juicy pulp, which is perfectly boiled soft and gives the dish a pleasant texture.
Today we want to offer you a pumpkin soup with coconut milk according to the recipe The New York Times. The dish is very easy and quick to prepare if you have previously baked pumpkin pulp, and if not, this will not complicate the process too much.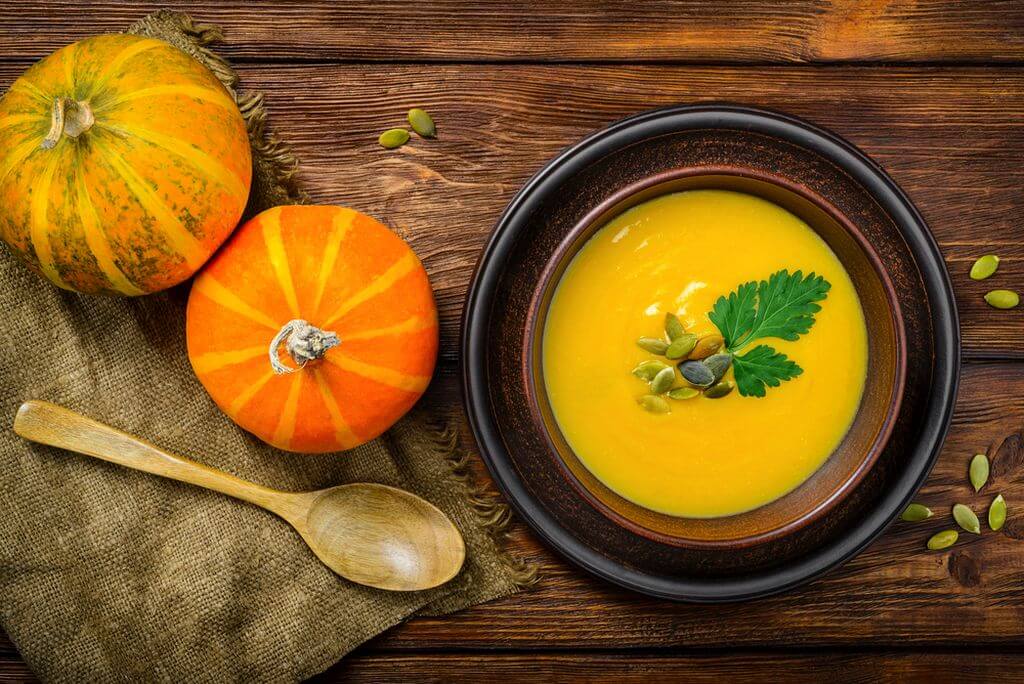 Ingredients:
one nutmeg (approximately 1,5 pounds, or 700 g);
2 tablespoons of olive or other vegetable oil;
one large white or yellow onion, finely chopped;
one medium apple, peeled and diced;
2 cups of vegetable broth;
2 teaspoons of curry powder;
2 teaspoons of grated fresh ginger (more);
a pinch of ground nutmeg;
one bottle of coconut milk (14 ounces, or 400 g);
salt and fresh ground pepper to taste.
It is good to garnish two medium red onions, divided into quarters and finely chopped into strips, as well as impressive kale (10 to 12 ounces, 200-300 g). What to do with them - read below.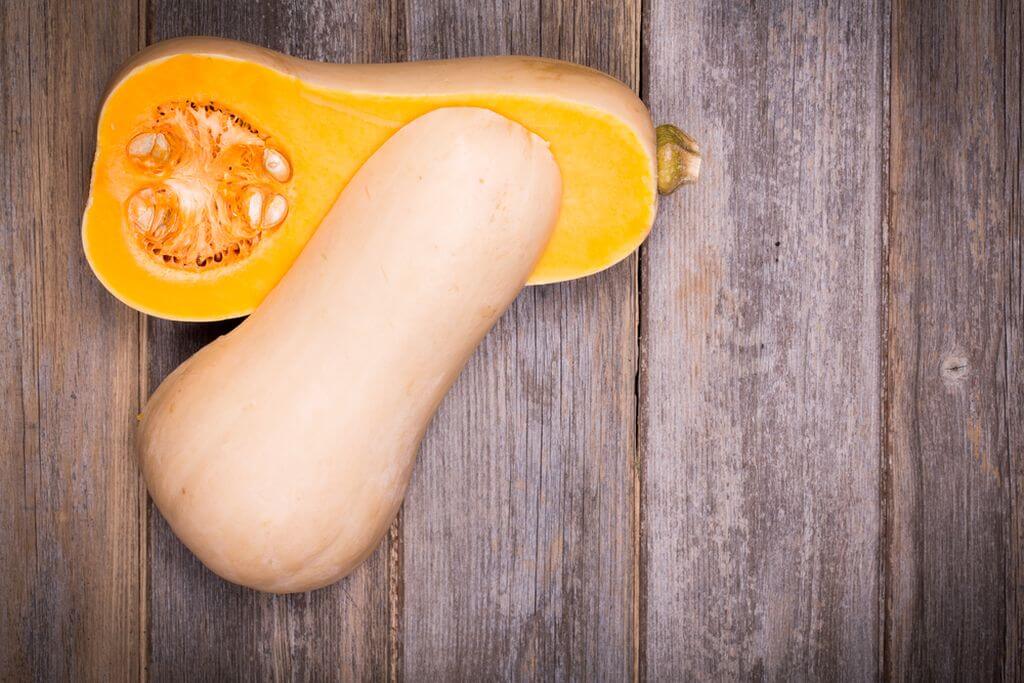 Preparation:
To bake a pumpkin, preheat the oven to 375 degrees Fahrenheit (190 Celsius). Cut the pumpkin in half and place in slices up in a shallow baking dish, lined with foil. Cover tightly with a sheet of foil. Bake from 30 to 50 minutes, until you can easily pierce the flesh with a knife. Take out and set aside.
Heat about half the oil in a soup pot. Add onions and sauté over medium heat until golden brown for about 8-10 minutes.
Add apple, pumpkin pulp, broth and spices. Bring to a steady boil, then cover and reduce the heat. On low heat, let the future soup boil slightly until the apples are soft, about 10 minutes.
Transfer the solid part of the food to the blender using a spoon with holes and turn it into a smooth mashed potatoes, then return to the soup. Alternatively, use the immersion blender right in the pan.
Pour in coconut milk and bring to a slow boil again. Cook on a low heat 5-10 minutes, until the dish warms up properly. Season with salt and pepper. If there is time, let the soup cool for 1-2 hours, if necessary, reheat again before serving.
Shortly before you plan to serve soup to the festive table, heat the remainder of the oil in a large frying pan. Put the red onion there and fry until soft and golden brown. Disassemble kale cabbage into leaves and cut into thin strips. Add to the onions in the pan, pour in quite a bit of water, cover with a lid and simmer for about five minutes on medium heat until the cabbage brightens and becomes slightly softer.
To serve, pour the soup into the plates, placing in the center a little cabbage-onion mixture.