The article has been automatically translated into English by Google Translate from Russian and has not been edited.
'You commit a great sin': widower Jeanne Friske criticized for the photo with the bride
Recently, media reported that Dmitry Shepelev made an offer to his girlfriend. The presenter rarely writes about his personal life and does not publish joint pictures with Catherine, but the other day decided to make an exception to the rule.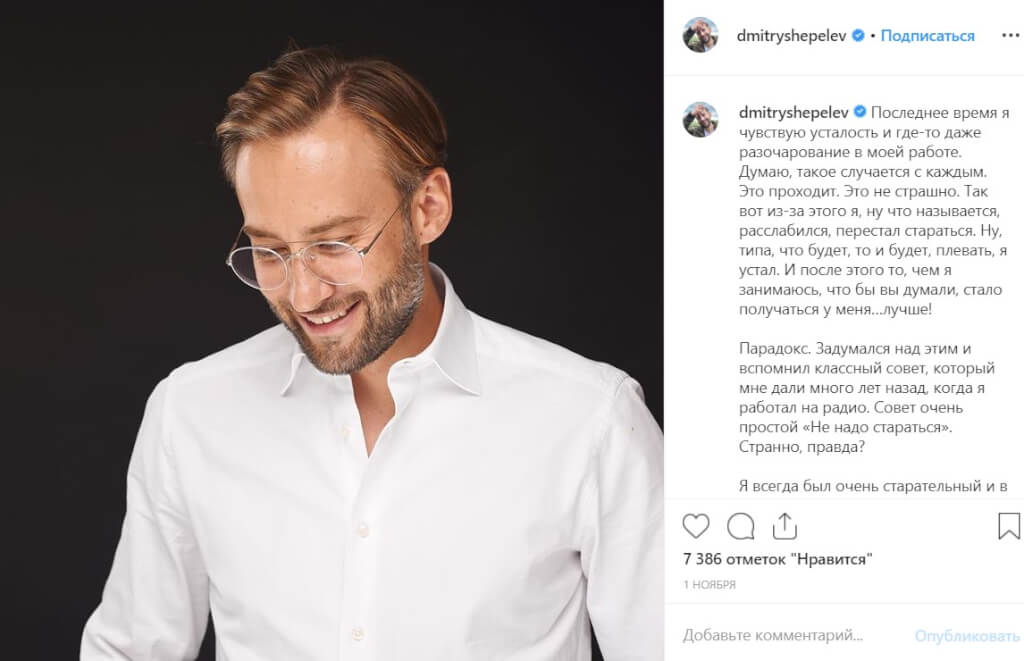 On November 16, Dmitry Shepelev posted a new post on Instagram. It would seem nothing unusual, but no. Indeed, in a black-and-white photograph, the TV presenter kisses her girlfriend, 36-year-old Ekaterina Tulupova, with tenderness Woman.ru.
And this is the first photo of a girl in the star's social networks! Their romance first became known in April 2017. A year later, the lovers came together and have not parted since.
In the signature to the romantic photo, Dmitry did not confirm the rumors about the imminent wedding. However, he shared their story with Catherine dating. It turns out that for meeting with Tulupova, Shepeleva needs to thank her son.
"In our case with Katya, it turned out that our children met first - they went to one kindergarten. So, it turns out that our children introduced Katya and me. We have not yet begun to meet, and the children were no longer spill water. By the way, they are still best friends to this day, "said the TV presenter.
On the subject: The widower of Jeanne Friske became engaged to a new lover: what is known about her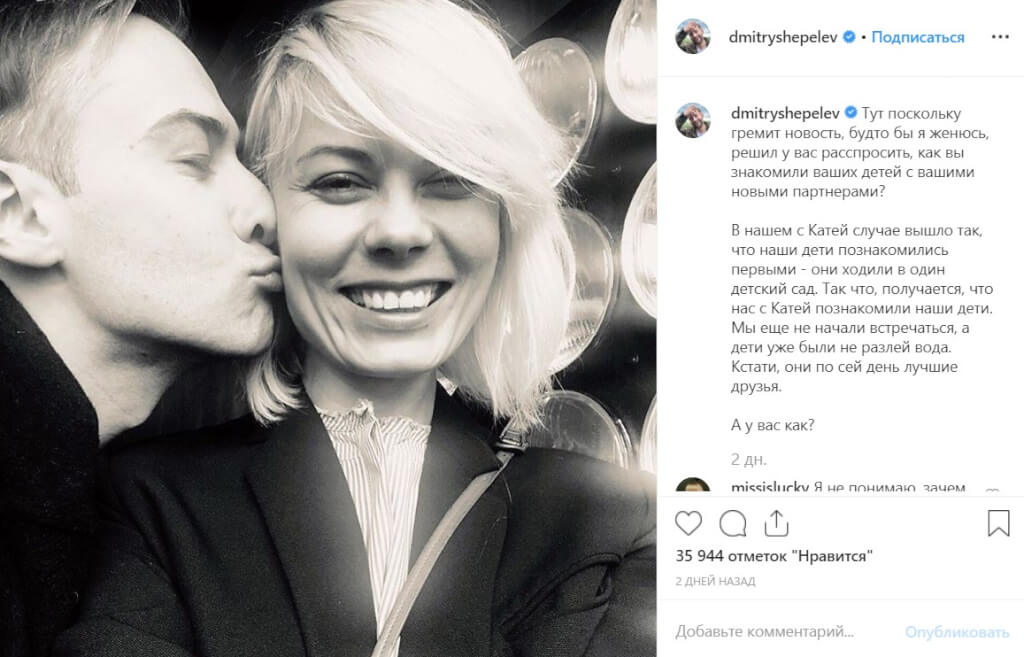 Many in the comments were happy for Dmitry and his lover. But there were those who were not impressed by the history of the first meeting in the spirit of American romantic films.
In addition, Shepelev was reminded of the protracted conflict with the parents of his late wife Zhanna Friske: "It would be better if you kissed Jeanne like that!", "I understand everything, life goes on. But since you want to create a new family, give the opportunity to see your son with his family from Jeanne. You commit a great sin, "wrote the subscribers.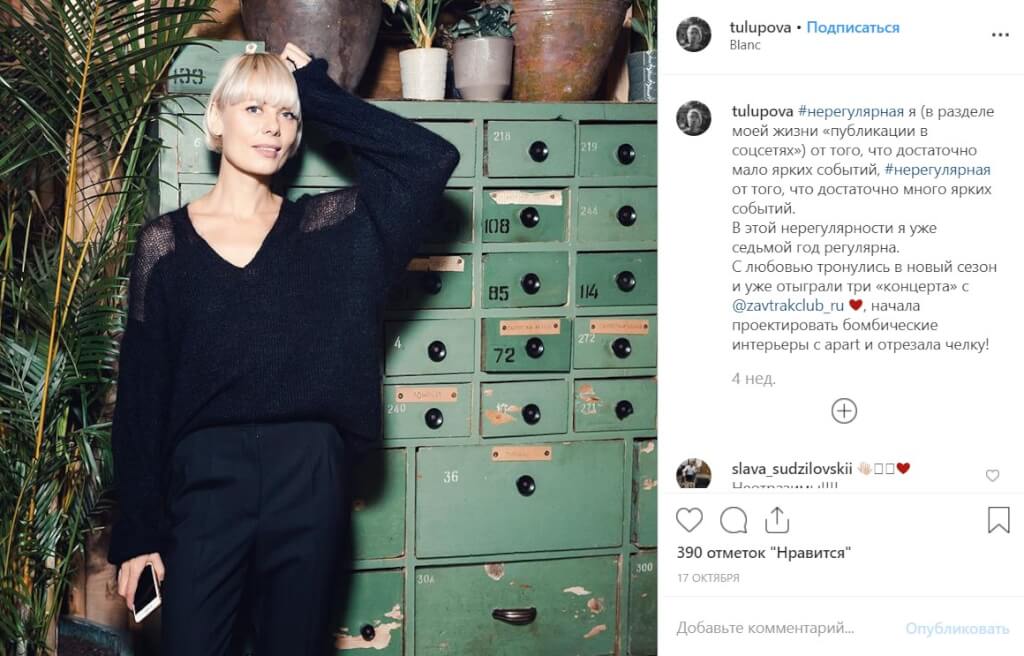 To their indignation, Shepelev replied that he did not need advice.
Recall that Zhanna Friske died in 2015 from brain cancer. A few years after her death, Dmitry Shepelev could not recover, but found the strength to move on.