The article has been automatically translated into English by Google Translate from Russian and has not been edited.
Home and furniture stores in the United States
Article for those who moved to the United States and rented / bought their first apartment or a whole house. Where to buy furniture, decor and all the necessary things for new housing in America?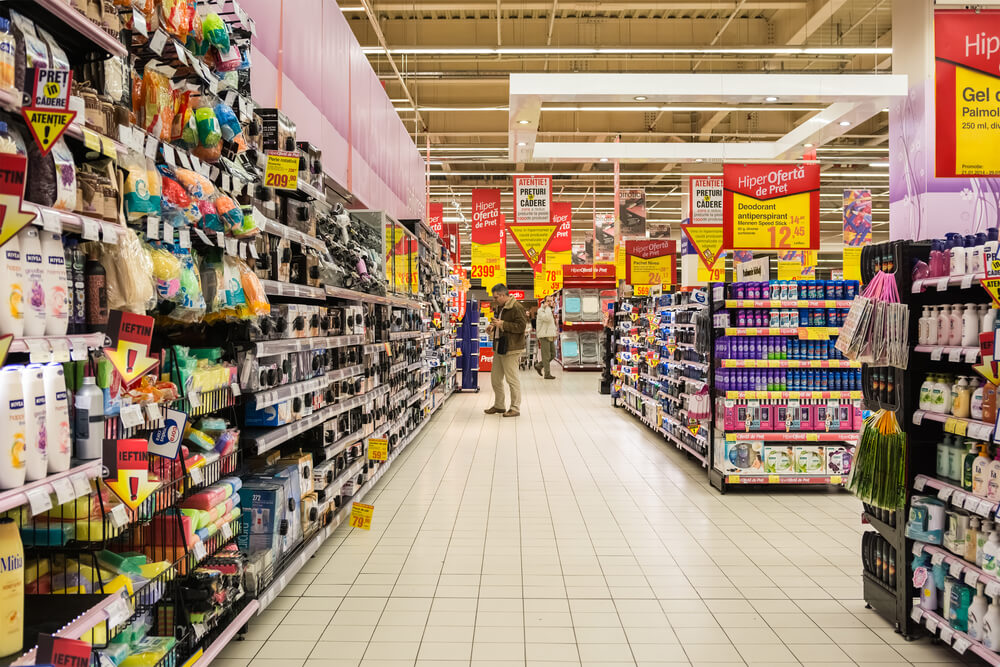 As you probably already know from our blog, apartments and houses in the US are almost always rented without any furniture and additional small household appliances. Not at all like we used to, for example, in Russia, when there is a bed, a table, and even a TV. Therefore, removing the American living space for a long time (from a month or more), be prepared for the fact that it will only have a kitchen (in which you may not have a refrigerator, microwave, and dishwasher) and a bathroom, therefore all furniture and other necessary household stuff will have to buy their own. And then the question arises: where are the good furniture, household appliances and dishes sold?
Shops where you can buy everything for your home:
Target This is a large American supermarket chain with household goods at affordable prices. To find Target can be in any city of America. This supermarket is very, very popular and loved by all Americans. In addition to cosmetics, medicines, clothing, stationery and even a small grocery department, everything is here for your new home. Household appliances, towels, dishes, electronics (toasters, microwaves, kettles), decor (frames, candles, pads), storage boxes (storage boxes) and even furniture. Here is the truth in the store it is usually not so much, but a lot on their official website. For one large-scale race Target You can buy almost everything you need for an empty apartment.
Walmart Another popular network of huge budget supermarkets across the country. There are more goods here than in Target. True, something may have worse quality, but at a lower price. I am personally not a fan Walmart and I don't like to hustle in it, but I have nothing against it either. Tip: choose a store to visit necessarily on the reviews, for example, on the same Yelp.combecause in our city the Angels are like good big Walmart, and absolutely terrible, in which a complete massacre, everything is broken in the windows, well, buyers ... from not very decent areas. In general, do not fall into some "black" Walmart inadvertently.
IKEA. Ikea know everything. All Russians go for furniture to Ikea. Our furniture is also almost all from there. At first I tried to think over the design of my home, collecting furniture from different stores, but then I gave up and we ordered the delivery of almost everything needed for a new apartment. Of course, everyone is all the same, but without any additional fuss with the choice, the furniture is of fairly good quality and at low prices. For rented living space is a very good option. In addition, second-hand furniture from IKEA (by the way, in the US, the store reads "aikiya") is then easily sold, there is always demand for it.
Bed bath and beyondAgain, shops with everything you need for home, but here prices will be higher. If quality of things plays a role for you, then you are here. My favorite department in this store is everything for the kitchen. There are so many amazing lapatochki, bowls and tacks that you can hang for hours. And by the way, the return of goods to this store is not limited in time, that is, you can bring and return your purchase after a few years and even without a check, but it is better to keep the check, you will return the full purchase price with it.
Ross, TJMaxx and MarshallsThree stores in which to shop are very profitable! I have already told you about them. These stores collect completely different goods from other stores on their shelves (in other words, different remnants of goods, such as outlets). It is very cool to rummage around not only in clothes and handbags, but also in the economic hotel. You can buy very good things for half their previous value. I highly recommend! The Ross store from this trio is the most budget-friendly, TJ Max and Marshalls are a bit more expensive (but the prices are quite affordable), but the things in them are better and already with better-known brands.
Home Goods. My favorite store is "Everything for the House." Especially in terms of decor (pads, jars, frames, flowers - everything your heart desires!), All kinds of towels and dishes. There you can also buy very good and high-quality items with a good discount.
Pier1 and World MarketStores to find interesting things to decorate the house. Prices are slightly higher than average, but there are many unusual things on offer: paintings, vases and rugs.
Ashley and JCPenney. Furniture stores I have never been to, but they are in the top furniture finder. If you need something brutal - a leather chair or a large brown sofa, try to look here.
There are more expensive shops CB2 (modern furniture and decor), Macys (huge American stores that sell just everything you can, including home furnishings) and Pottery barn (classic designer furniture).
Home Depot and Orchard Supply Hardware (OSH)Huge hardware stores across America. If you need a light bulb, nails or paint - then you are here, and they also have large garden departments.
Craigslist. This is an online newspaper, one of the largest sites with ads in the United States. Article about Craigslist can be read here. Here you can buy both used items and in very good condition, but cheaper than their original price. Often, even on Craigslist, they give out a lot for free - just take it away, and also arrange moving salewhen, when moving, people get rid of excess junk, and as the deadlines are tight, they sell a lot of things quite cheaply.
Amazon. An option for real lazy people like me is to buy everything online. Amazon is the largest site in America selling all goods in the world, including furniture, decor, dishes, household chemicals and kitchen electronics. You can order everything here at once: from the bed to the special knife for soft cheese! I strongly advise. Home delivery for a couple of days, which is a special plus in the purchase of large things.
In general, if you have free time that you can spend on buying the necessary things through ads, then with the Craigslist website you can save money very well and get a good deal with active work and luck. I will also clarify that all of these stores have their own official sites where you can view products (except Ross, TJMaxx, Marshalls and Home Goodsbecause they often bring in random goods), prices, the address of the store nearest to you and even make an order online.
And where do you usually buy furniture and household goods?