The article has been automatically translated into English by Google Translate from Russian and has not been edited.
Losing everyone you love: death of newborn children and two husbands of Jacqueline Kennedy
In the role of first lady, Jackie wrote her name in history, although her marriage brought her a lot of grief. The husband cheated on Jacqueline Kennedy, but she remained there until his tragic end - the murder in Dallas. Alas, the death of a politician was not the last drama in a woman's life, says Star hit.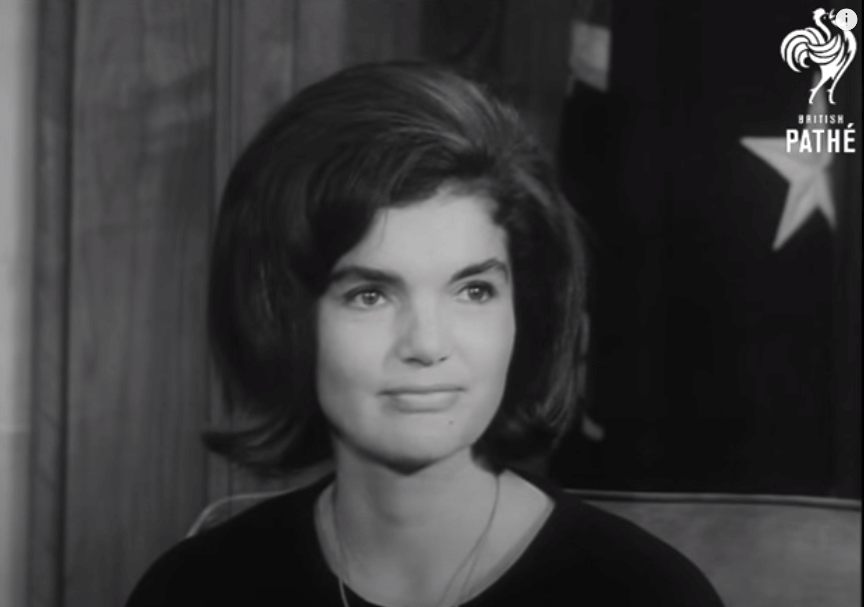 Jacqueline Kennedy has become a symbol of courage, dedication and spiritual strength for millions of people. Unlike many wives of politicians, Jackie took an active part in her husband's activities, helped him in the election campaign, communicated with diplomats on trips abroad. Her erudition, wisdom and subtle sense of style were praised not only by secular society and journalists, but also by ordinary citizens of America.
Jacqueline's fate was not like a fairy tale: she had to come to terms with the betrayal of her husband-womanizer, to endure the loss of two children. When relations with John F. Kennedy were just beginning to improve, the irreparable happened - the shots in Dallas made Jackie a widow. As a result, she tried on this role twice, and failed to find family happiness.
A life-changing meeting
Attractive, educated and also ambitious, Jacqueline seemed like the perfect marriageable bride. She was introduced to a suitable groom by journalist Charles Bartlett, who is in solidarity with Janet's opinion that Jacqueline needs an influential, rich and promising man. It was, of course, about Senator John F. Kennedy. The politician's father had been looking closely at Bouvier for a long time, considering her a wonderful party. But was it really a union clearly planned by the couple's parents?
However, due to her convictions, the girl would never agree to a marriage without love. She genuinely liked John F. Kennedy, and the feeling was mutual. They met for about a year, in June 1953 they announced their engagement, and on September 12 they got married. The ceremony at St. Mary's Church in Newport was grand, with 700 people attending. At the reception at Jacqueline's house, a crowd of 1200 guests gathered at all. However, Bouvier annoyed a lot: from the splendor of the celebration to the dress, which she called old-fashioned. In all fairness, the outfit created by designer Anne Lowe made history.
Jack and Jackie's imperfect marriage
From the very beginning, the Kennedy couple was riveted by the public's attention: both come from famous families, attractive, able to present themselves in a secular society. But John's relatives disliked Jacqueline: she was called a snob, almost reproaching her brilliant education.
Unfortunately, family rejection turned out to be not the only problem for Jackie, as others called her from now on. John's love was legendary, and even the bonds of marriage could not make him stop paying attention to beautiful women. Jacqueline closed her eyes to her husband's infidelity, over and over again giving him a chance for correction.
"She came from a world where men have always done this, it was accepted. Jackie did not try to change Kennedy, "noted Pamela Keogh, who wrote the book" Jackie Kennedy. Style secrets ".
Another blow for Jacqueline was the first unsuccessful pregnancy: labor began prematurely, and the girl, who was given the name Arabella, was born dead. At that moment, Kennedy was on a trip to the Mediterranean, which his wife took as a betrayal. Even then, she thought about divorce, but her husband was so sincerely repentant and surrounded the chosen one with such care that Jackie agreed to keep the family.
In 1957, she gave her husband a daughter, Caroline, and three years later realized that she was expecting a child again. Despite the interesting situation, Jacqueline did not refuse to help Kennedy in the starting election campaign. Jackie responded to letters, gave interviews to newspapers, recorded commercials, and ran the Campaign Wife column. She rarely appeared in public, especially in the late stages of pregnancy, but those around her noticed that the public reacted much better to John if his wife was nearby.
On the subject: Girlfriend Jacqueline Kennedy told how the former first lady experienced the betrayal of famous husbands
Happy events rained down one after another: in November 1960, Jacqueline gave birth to a son, John, on January 20, 1961, Kennedy took the oath of office as president. At 31, Jackie became one of the youngest first ladies in history, and later she was dubbed the most stylish and elegant. The woman was very successful at official receptions, she attracted famous designers and collectors to the restoration of the White House, and then held a famous TV tour of the building, for which she received an Emmy award.
The Kennedy Assassination
Every appearance of Jackie abroad aroused the admiration of the crowd: having arrived with her husband in Paris, she speaks fluent French, traveling across India and Pakistan, competently talks about the history and culture of these countries. In addition, the title of a style icon was fixed for the first lady: her every outfit, laconic and elegant, appeared on the pages of newspapers and magazines.
On the subject: Modern cosmetologists would clutch their heads: how Jacqueline Kennedy looked after her skin
Jacqueline's reputation remained impeccable, while new scandalous rumors arose about the president. Famous actresses and models were found in the society of John F. Kennedy, and almost no one doubted that the stars were far from friendly relations with the politician. What was the story of Kennedy's possible romance with Marilyn Monroe: the fatal song performed on his birthday, joint pictures, gossip of friends ... It was even said that the artist was killed because of an affair with John, because she allegedly threatened to reveal his secrets.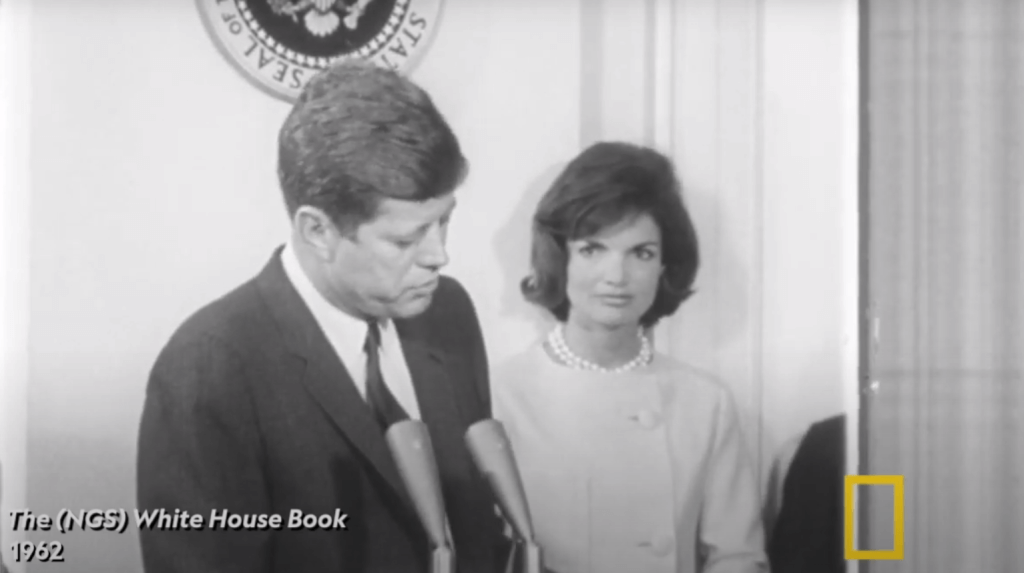 The press got information about another favorite of Kennedy - American Judith Exner. In the 1970s, a woman published a book in which she described not only an affair with the president, but also his connections with the Danish spy Monroe, summoning prostitutes to a swimming pool on the territory of the White House ...
"Truman Capote and Gore Vidal said that Jackie knew everything about Judith Exner and everyone else," - emphasized the journalist Elizabeth Smith.
But if Jacqueline knew all the details about her husband's infidelities, then why didn't she file for divorce? The answer is simple - the first lady not only loved her husband, but also did not want to spoil his career. The myth of the ideal family collapsed long ago, but with her actions, Jackie continued to show the world that she still believed in Kennedy.
On the subject: How the 'Kennedy Curse' kills: tragedies haunting a famous family for 80 years
In early 1963, Jacqueline became pregnant again and reduced her official duties. 5,5 weeks ahead of schedule, the first lady gave birth to boy Patrick, and two days later he died due to immaturity of the lungs, now known as respiratory distress syndrome in infants. This tragedy brought Jackie and John very close. It seemed that the president finally realized that there was only one main woman in his life.
The period of unity was short-lived. On November 22, 1963, while on a working trip to Dallas, John F. Kennedy was shot when the car with him and Jackie in the back seat turned the corner into Elm Street in Dealey Plaza. Everything happened as in a nightmare: part of the salon was splattered with fragments of the brain, Jacqueline's pink suit was covered in blood. In a dirty outfit, she remained in the hospital, and when Lyndon Johnson took the oath of office as president aboard the plane that delivered the body of the late Kennedy to Washington. "I want everyone to see what they did to John," said the ex-first lady.
Twice widow
Subsequent actions elevated Jackie even more in the eyes of the people: having shown amazing fortitude and courage, she herself took up the preparation of her husband's funeral, organizing a large-scale farewell ceremony - so, in her opinion, Kennedy deserved. A week later, Jacqueline gave an interview to a popular American magazine, in which she compared John's career with the reign of King Arthur in Camelot, once again confirming how selflessly she loved her husband.
Jacqueline moved with her children to Fifth Avenue in New York and almost never appeared in public for a year: because of mourning, she attended only memorial events. She supported her brother John Robert when he decided to run for president of the United States. However, it turned into a new drama: Robert Kennedy was also shot. Jackie was horrified and did not hide that she was afraid for the lives of her daughter and son and wanted to leave the country.
On the subject: How an ordinary Soviet official married a billionaire: the third marriage of Christina Onassis
A way out was found quickly: in October 1968, Jacqueline married the Greek shipping magnate Aristotle Onassis, who could provide her not only safety, but also a comfortable life. Of course, many called this marriage a betrayal of the Kennedy clan. However, the union lasted only six and a half years: Aristotle's health deteriorated sharply, and he died in the spring of 1975.
At 45, Jackie became a widow for the second time, which caused a new surge of interest from the press. For two years, the woman sued for the inheritance of Onassis, until his daughter Christina offered a compensation of $ 26 million. However, enjoying wealth and rest was not part of the plans of the active Jacqueline: she worked as an editor in several publications, advocated the preservation of objects of historical importance in America.
Jackie continued to fight for what she believed in until 1994, when she was diagnosed with lymphoma. The disease progressed rapidly, and soon the woman was bedridden. She died in her sleep on the night of May 19 and was buried in Arlington Cemetery - next to her daughter Arabella and her beloved husband John F. Kennedy.