The article has been automatically translated into English by Google Translate from Russian and has not been edited.
'Now he is homeless and unemployed': how Americans avenge their beloved for treason
In November 2019, a resident of the US state of Florida, Tita Moore, was so angry when she learned of her lover's betrayals that set fire to his house. The jealous did not even think of hiding from the police, she defiantly admired the blazing dwelling. "Lenta.ru report"Found out what people who survived the betrayal are ready to avenge treason.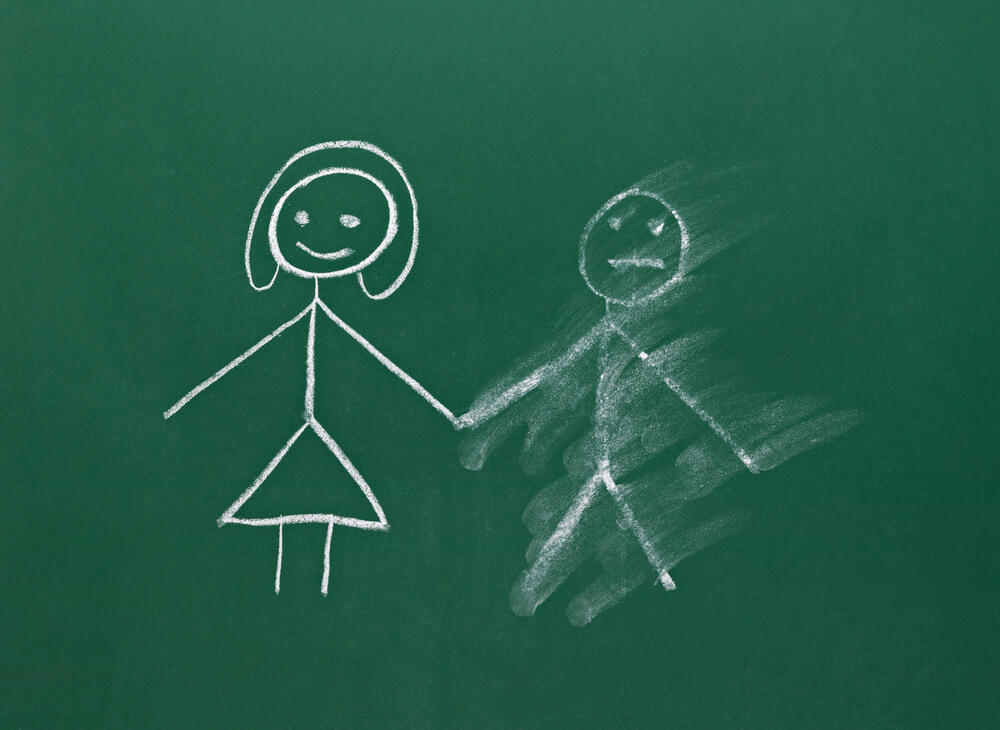 Valentine'S Day
"I decided Valentine's Day was the perfect day for revenge," admits a resident of the American city of Austin, Texas. He talked about his beloved cheating on the Reddit platform, asking users for advice. Many considered the best decision not to take revenge, but simply to break off relations with her and live calmly on.
But then, according to him, a persistent girl would pester him with messages and calls for days and nights.
"I wanted to put a bullet once and for all, and also see a miserable expression on her face," he explained. "You may not believe me, but sometimes men also need to bring the relationship to the end." With the support and advice of commentators, he devised an insidious revenge plan.
With the help of one Reddit user, he managed to reserve a table at a restaurant on the lake for Valentine's Day. Before the gala dinner, he called for a cheater and, while she was taking a shower, left in the closet all her personal belongings, which he had found in his apartment.
"She was still in the bathroom, so I took her phone and removed my number from the contacts," he recalls. - Then I found the contact of her lover Theo and entered my number instead of his number. That was part of the plan. "
He thought over a date, which, at first, seemed to be the dream of any girl: a sweet conversation, a delicious dinner, wine and a romantic view of the lake.
"We remembered the past, and I even made her laugh," said the Texan proudly. - I asked how she represents her life in five years. She replied that she was dreaming of getting married by then. It was very difficult for me to play this whole drama, but for myself I decided that I would finish the job. "
After dinner, he went to the restroom, from where he called his best friend and asked him to call for him in half an hour. As a real gentleman, he paid the bill and invited the unfaithful girlfriend to take a walk around the lake.
"Everything looked perfect. We found a small pier and stood there, "he said. "I asked her if she wanted to admit something to me." She was clearly embarrassed, but she did not give in and lied that she was always honest with me. "
Then the American told her that he knew about her affair with Theo. The girl burst into tears and began to repeat that she was very sorry.
"I told her that I sincerely considered her the same (that was true) and took out a case with a ring from my pocket," he recalls. - I bought this ring at a gas station for just 15 dollars. I didn't open the box because the ring looked terribly cheap. "
He lied that he had long kept this ring and was waiting for the right moment to propose to her. With these words, he defiantly threw the jewelry into the lake.
"All this time she did not stop crying and begged me to give her the opportunity to explain everything," he noted. - It seems to me that at some point she had a nervous breakdown. It was then that I decided to leave. "
In the end, he said that he had nothing to talk about with her anymore, and her excuses would not change anything. He warned that he had left a bag with her things in her room.
"I let her know that we will never see each other again, and this conversation is the last. She tried to hug me and ask for forgiveness, but I did not let her do it. I left and left her alone on that pier, "said the avenger.
On the subject: The American remained owed to her traitor husband after the trial and paid him a trifle weighing 158 kg
He got into the car of a friend who was waiting for him at the restaurant, and began to execute the second part of the cunning plan. He sent her a message from Theo from his mobile phone after exchanging his phone number with his own: "What the hell, your boyfriend wrote to me and said that he knew about our romance. I do not want to participate in this drama, so do not call or write to me again. I am not kidding". The girl did not answer him.
"Sooner or later, she will understand everything and consider that I acted as a teenager. But I don't care. The plan turned out great: on Valentine's Day, two guys left her at once. And don't tell me that she didn't deserve it. After what I did, it became easier for me. Although I'm still a little shocked. Even if this act made me a real moron, nothing, I'll survive somehow, "he summed up.
After some time, the girl sent him a long touching email by email. He admitted that he wanted to put her message on public display, but he thought carefully and did not.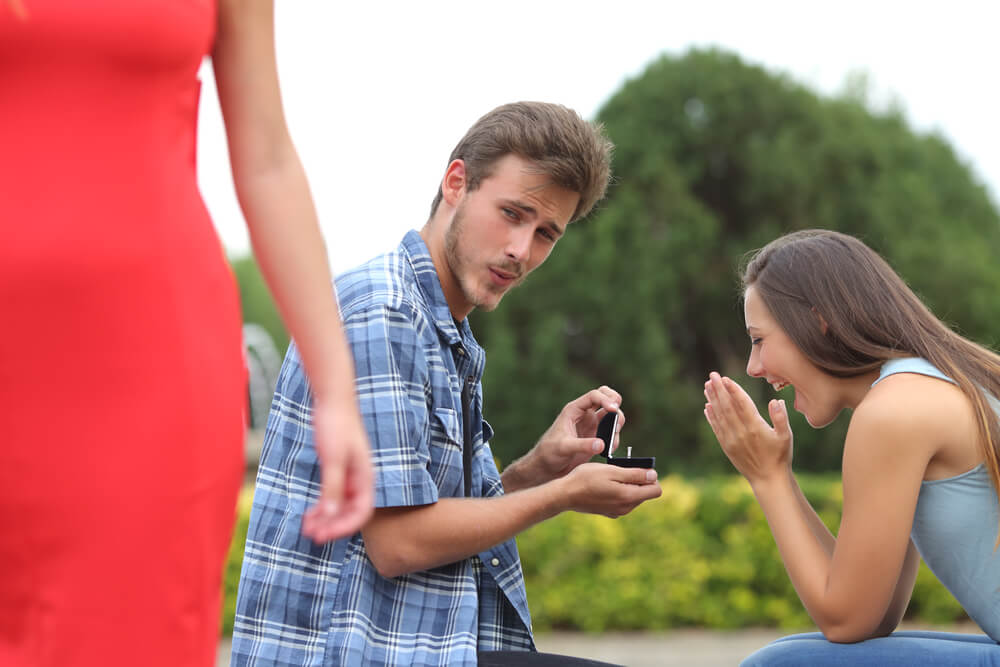 War game
"This happened 12 years ago," another woman, who survived the betrayal of her beloved, began her story. - I met Bob (of course, I made up this name) when I combined two works in a shopping center. There we met. Soon we began a romantic relationship, and we began to live together. "
Over time, she realized that a hasty move was a mistake. Beloved began to show the worst aspects of his character: to shy away from direct answers, to consider that his opinion was the only true one, and to obscenely be lazy.
"Almost all the time that we met, he didn't work, but watched TV shows or played war games on a computer," she complained. - He never cleaned up after himself, left a mountain of dirty dishes in the sink. Yes, he took a shower once a week! There was a terrible stink in the apartment. "
Several times a week, she asked an unemployed partner if he managed to find a suitable vacancy, but each time he found an excuse like "I don't have a car, how do I get there" or "the Internet did not work, so I could not send my resume" . In addition to everything, he didn't have a mobile phone, so he used her phone: "I left him my phone, leaving for work, so that he could arrange an interview. Yes, and in which case I could call him from work. "
Soon, he began to sit for hours on end in the game chat, each time inventing an excuse to at least stay for a while at the computer.
"It was then that I began to suspect something was wrong," she admitted. - Then he began to ask me for a car to go to a friend Ben. It bothered me, but I knew Ben well, so I didn't mind. Bob met him several times while I was working. He always returned on time and was grateful to me for the opportunity to relax with friends. "
On the subject: Girlfriend Jacqueline Kennedy told how the former first lady experienced the betrayal of famous husbands
One day, Bob asked her for a car and a phone to attend a card tournament with friends. He assured her that he could win the main prize and buy himself a mobile phone.
"I did not want to spend my day off at the tournament, so I let him go alone and gave me the keys to the car. And I got myself an alcoholic party, "she recalls. "Time passed, but Bob never returned. As a result, I fell asleep, and woke up from an acute attack of nausea. "
According to her, the painful cramps did not stop for a long time. At the same time, no one could help her: she was at home alone, without a cell phone and a car. Desperate to wait for Bob, she got to the next apartment with all her might and called her mother, who took her to the hospital.
The cheater arrived home after midnight and apologized to his beloved mother for what had happened.
"But she already disliked him. A few days later I was discharged from the hospital, I returned to work, she recalls. "But that was the beginning of the end." In the last months of the relationship, they were constantly quarreling, because Bob did not have a stable job and thoughtlessly spent money.
"During the time that we lived together, he worked in several organizations, but for various reasons lost his job. As a result, I helped him get a courier not far from his work, "she says.
Just a few weeks later, the boyfriend brought home a new TV. He boasted that his boss had offered "an incredible discount" for renting equipment. The guy added that monthly fees will be deducted from his salary. When completing the transaction, he used the data of his beloved, so in which case the responsibility fell on her.
One day she returned home and noticed that the TV disappeared.
Well, thank goodness, she thought. "He finally realized that we cannot afford it, and returned it to the store." But soon she found a receipt from the pawnshop on the TV in the pocket of his clothes. The boyfriend assured her that the situation is under control, and he will soon return the TV to the store.
A few weeks later, her lover's infidelity surfaced.
"That morning I woke up with a terrible headache. "I let Bob use my car, and I kept the phone for myself, so I could call a friend later and ask me to drop me off to work," she recalls. "I tried to get some more sleep, but a phone call woke me." An unfamiliar female voice asked if Bob was in place.
She tried to remain calm, although she guessed what had happened: "No, he is now at work, this is his wife (I lied, but why not). Can I help you with something? "The interlocutor took a long pause, after which she concluded that she was probably mistaken with the number.
"It was obvious that she was trying to end the conversation as soon as possible," says Bob's partner. "I suddenly realized that I desperately want to ask her about everything."
"Please don't drop the phone," she pleaded. "I don't know what's going on, but I really want someone to tell me the truth." Bob's lover promised that she would call her back as soon as she was free. As a result, they spoke on the phone for 45 minutes, discussing the double life of their unfaithful lover. It turned out that a few years ago, Bob was in a relationship with this girl. Feelings flared up again when they crossed paths in a common game chat.
"All those nights that he spent at the computer, he corresponded with her," concluded Bob's girlfriend. - And when he allegedly rested with friends, in fact, he met with her. He used my car to drive his mistress, and my phone to communicate with her. " The interlocutor also asked if she had lost a silver necklace with a hummingbird pendant.
"He gave me this decoration for Mother's Day," the mistress warned.
"Can not be! Mom gave me this necklace for my 27 birthday, "the girl was indignant. It turned out that the decoration really disappeared. In addition, the cheater more than once brought his mistress to her apartment, claiming that the housing belonged to him. At the end of the dialogue, the interlocutors agreed to meet and figure out how to teach the wrong boyfriend a lesson.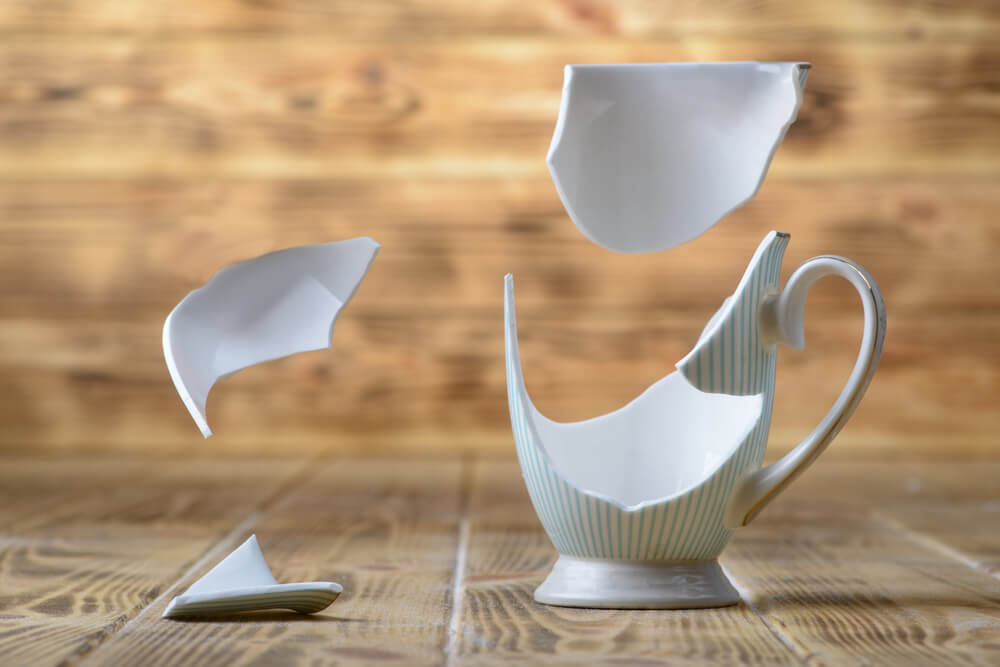 A Reddit user said she went to work at Bob to pick up the keys to her car. There, she ran into Bob's boss, who asked about the rent for the TV. She had to honestly admit that Bob took the TV without consulting her, and then handed it to a pawnshop, and she did not have the money to pay the bills for the TV.
"He was very angry because what my partner did was illegal," the narrator recalls. "But he promised that he would not demand a forfeit and contact the court if I returned the TV."
The woman thanked the boss for understanding and asked to tell Bob that she was waiting for him at her work. The mistress warned that she would arrive there in 40 minutes. When the cheater finally arrived, she led him outside on the pretext of a smoke break, and she glanced at the parking lot, waiting for his mistress.
Sensing something was amiss, he began to make excuses and assure that "everything is not as it seems to her." The partner nodded understandingly and continued silently listening to his lies, until Bob's lover appeared. She left the salon with the words: "Oh, hello, Bob! How are you? "The cheater turned pale and settled on the curb. His girlfriend of minutes 20 accused him of betrayal and deceit.
"I stood silently and nodded periodically, but at the end I got courage and spoke out," the narrator recalls. - I told him that everything was over, and asked to return the keys to the apartment. To which he replied that he first wanted to get his things back. I tried to argue with him, but everything was in vain. Of course, I also couldn't take them away by force, since he is much stronger than me. " After which the cheater left, leaving the girls together.
Not knowing what to do, she called her mother and talked about the betrayal of her boyfriend.
"Stay there, I'll be right there," the mother replied immediately. Soon a car appeared, where both of her parents were at once.
On the subject: 'What can I say? Great! ': Lolita will meet with a traitor husband in court
"Father sat all tense and, looking forward, clutched the steering wheel with both hands," she recalls. "They took me to a pawnshop and bought a TV for more than 500 dollars, then we took him to work for Bob."
While the manager filled out the necessary papers and completed the transaction on TV, the father talked to Bob and returned the keys to her apartment to her daughter.
"Dad hugged me, kissed me and whispered in my ear:" They are firing him. Now he is homeless and unemployed. " To which I quipped: "Oh, I'm so sorry for him." She then returned home and asked her friend to keep her company when her ex-lover comes to get his things.
Returning a few days later, the cheater tried to talk to her and make excuses, but a friend stood up for her, after which Bob fell silent and left the apartment.
"That night he left, and the more I heard nothing about him. I blocked it in all social networks, although this was not particularly necessary. After all, this is Bob ... - she sneered. - The laziest person on earth. And, as it turned out, a rare goat. "
"And so, after so many years, I happily live in marriage with my former classmate. Now I am the mother of two beautiful little boys. I am glad that I was able to survive this betrayal and become wiser. I am completely satisfied with my life, but occasionally, before falling asleep, I ask myself a question ... What happened to Bob in the end? "The heroine concluded.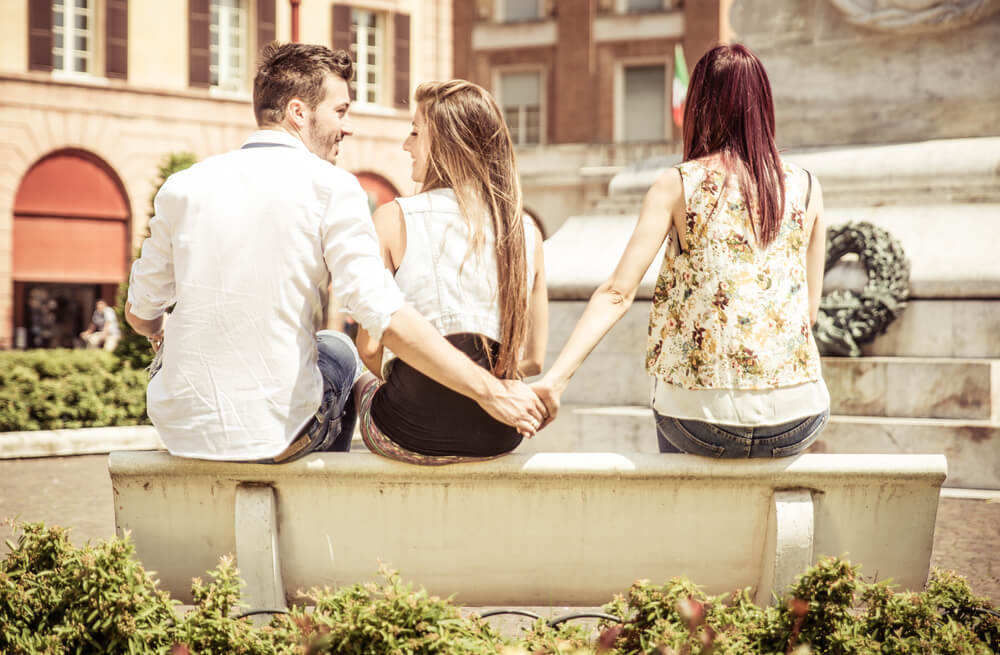 Wedding
"That day was supposed to be one of the happiest of my life," admits another heroine named Casey. "However, it was the end of my 'ideal' relationship." The girl had fun with her friends at a bachelorette party, celebrating the last day of her unmarried life. That evening, she received a message on her mobile, which, as she decided, contains another congratulations on the upcoming wedding.
An unfamiliar number appeared on the screen.
"I received a series of screenshots and a message:" I wouldn't marry him, would you? " - recalls the bride. - The screenshots contained a huge amount of correspondence between my fiance and another girl. There were even photos of them together. She turned out to be my opposite: dark hair and dark skin. "
Casey tracked the dates that Alex, with whom she had been in a relationship for six years, had been in contact with her mistress for the past few months. In the messages, the cheater made compliments to the stranger, admired her sexy body and compared her to his girlfriend.
"How I miss you," he wrote in messages. "I have never had such a relationship with anyone." I would be happy if my girlfriend knew how to do at least half of what you can do. "
Friends became furious after learning about the betrayal of the groom. They began to persuade Casey to immediately call Alex and cancel the wedding. However, she understood that this was impossible: relatives gathered at the ceremony, the celebration was fully paid.
"I sincerely loved Alex and dreamed of marrying him," says the bride. - What happened so crippled me that I didn't even have the strength to be angry. I did not call him. "
On the subject: 'Kostya found a new one': Vera Brezhneva emotionally reacted to the words of a fan
Casey tried to sleep, but the shocking news kept her awake. In the middle of the night, she came up with the clever idea of ​​how to teach an unfaithful lover a lesson. She woke up her friends and told them her plan: "We will arrange a wedding, as expected, and then I will bring it to fresh water in front of friends and relatives."
The next morning, Casey put on a wedding dress, which turned into a stage costume for her, and worthily went to the altar. The girl took a deep breath, heroically looked into the eyes of everyone in the church and began her speech: "There will be no wedding today. Alex turned out to be the wrong person for whom I took him. "
The groom tried to hold her hands, but at that moment she laid aside the bouquet and picked up the phone.
"I read aloud every message I received the day before. Without missing a single word, Casey recalls. - Then I looked up at him with tearful eyes. He did not find what to tell me. He ran out of the church with a witness, and his family watched in horror after him. "
Then the girl turned to the guests and thanked everyone for their presence: "Yes, there will be no wedding ceremony today, but we will arrange a ceremony of honesty and sincere love." The guests greeted her words with applause, and later they all went to the party together.