The article has been automatically translated into English by Google Translate from Russian and has not been edited.
The dark side of America: how I live in Arizona
Is it easy to become your own in America? Find friends, an interesting activity, get used to the local food and traditions and teach your children to this? Lena Volgina moved from the Urals to the city of Tempe in Arizona 2,5 a year ago and lives there with her husband and young son. The girl told why she believes that she came to the residence of hell on earth, how she finds Russian food in Arizona, and that it struck her most.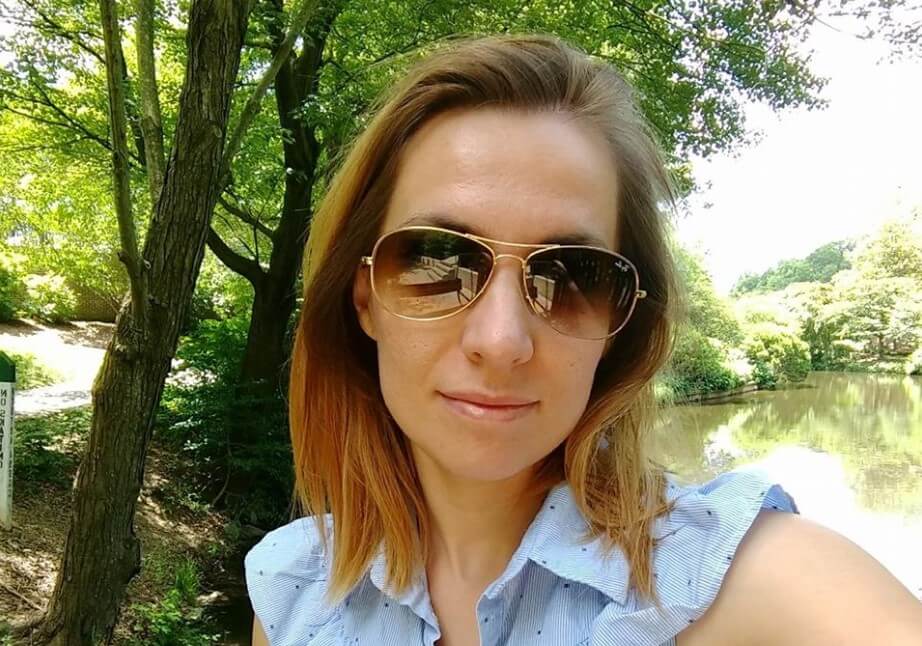 "To give birth in America is from the lives of celebrities"
My husband, Vitya, lived in Arizona for more than ten years, received a doctorate degree at a local university, Elena tells the portal Ekaterinburg Online. Relatives introduced us: my cousin met Vitia's sister for a long time. Once together we went by car through all of Kazakhstan. After that, Vitya began to sluggishly correspond in social networks. The following year, my brother and his sister decided to get married in Almaty. And at the wedding, we met the second time.
Began our three-year romance on the Internet. We wrote letters to each other, called each other via Skype. Vitya flew to Russia every six months, but I was denied a US visa twice. Very few people believed in our relations, and we continued to communicate, organize dinners online, send funny souvenirs to each other. It was fun! And after another joint vacation in Kyrgyzstan, I found two strips on a pregnancy test.
The question of giving birth in America was not even seriously discussed. It seemed to us that this is from the lives of celebrities. Therefore, Yura was born in the Urals on 13 on April 2016, and we moved to America in October, when the baby was six months old. We waited so long because of the Arizona summer.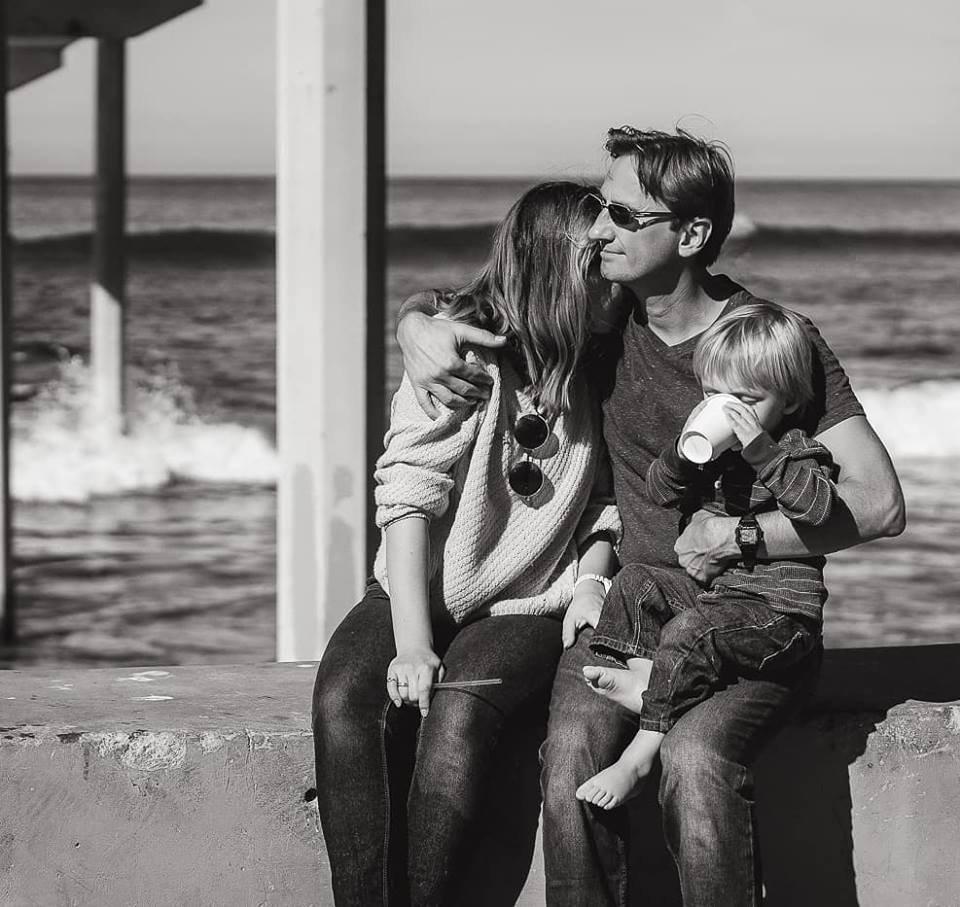 "Husband became a personal driver, translator, guide, nurse and consultant"
Thanks to Russian legislation for a three-year leave to care for a child that I spend abroad. Surely for my friends, it looks like this: palm trees, sun and pool.
In fact, there is the dark side of such a decree. The first problem is language. At first, I knew him badly, I hardly understood him, and I was embarrassed to speak. At the same time, there was no time, strength or desire to learn and practice. The second difficulty follows from the first: isolation. It takes a lot of time to find friends and join the crowd, because I do not go to work or study. Remains parks, developing circles for the child and shops. The whole first year of life in America, I talked only with random oncoming people in the park. I learned about the existence of the Russian community recently. And, by the way, they found me on social networks.
In addition, there is a huge dependence on her husband. He becomes your personal driver, translator, guide, nurse, consultant in culture, finance and medicine. And, most importantly, the source of all the money in the family. So again, do not believe beautiful photos from social networks. Migration is a huge stress test.
"It is impossible to imagine a supermarket, which can not be stopped with a stroller"
Arizona loves children. Everything is done here so that the child is part of your life. Everywhere you can take it with you: to the store, pharmacy, restaurant.
I'll write the word COMFORT in big letters, because it is with this that life is bribing here. It is impossible to imagine a supermarket, which can not be stopped in with a stroller, or a pharmacy on the second floor without an elevator. Finally, automatically opening doors and no sides to the knee. Instead, neat sidewalks and smooth slopes at intersections. With a stroller, you can even train, subway and bus.
In any cafe or restaurant there is a child seat or a cradle stand, in the toilet (male and female, by the way) there will always be a changing table, and the most advanced have a separate children's menu and a play corner.
Americans adore children, even strangers, sincerely smile in response to the curious glance of a little man, asking for a name and age. And never touch their hands, do not iron and do not try to buy food, for which a special thank you to them.
"The number one in the home was a clothes dryer"
There are things without which it is impossible to imagine life. Number one on my list is a tumble dryer. How could I dry my underpants over the bathroom, my socks on the battery, and the sheets on the balcony? By the way, washing machines are not in every apartment. For example, we go to the laundry once a week. This is not very convenient, expensive, but fun: a basket of linen, coins, laundry, a dryer - and after 1,5 hours we get clean and, most importantly, dry clothes.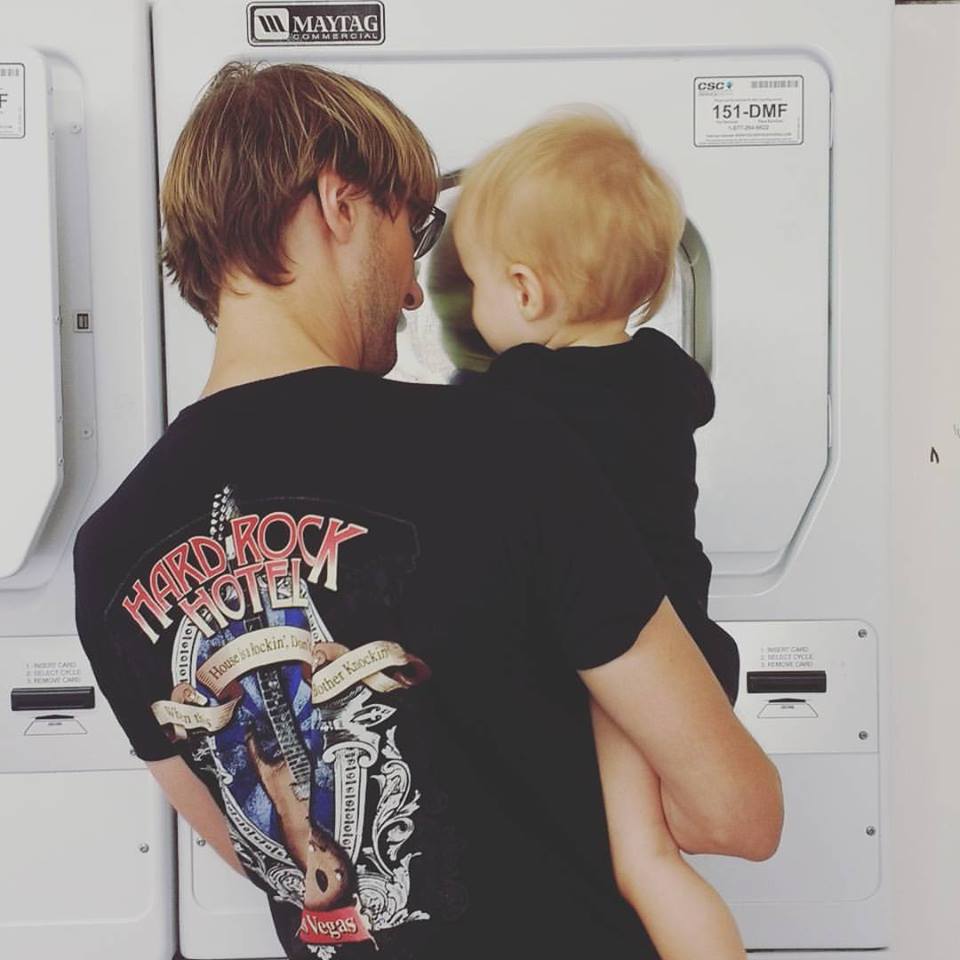 I also passionately loved the chopper in the sink. This is an indispensable thing in the kitchen. Remains of food, any small garbage, labels, grease and other filth in the sink do not spoil the lives of ordinary Americans.
In America, I completely forgot what 250 ml of water or a quarter cup of vegetable oil means. Here came up with a cup. In every kitchen there is a set of whole caps, halves, thirds, and quarters (1 cup is approximately 200 ml).
"Arizona - as the residence of hell on earth"
Arizona is the Urals, just the opposite in terms of weather. Here, almost half a year unbearable, plus 40 in the shade. It is like the residence of hell on earth. Worse is only in the oven or in the crater of a volcano. Therefore, everyone here hates summer and fears just like winter in my homeland. From May to October, you have to plan your business and walks before 12 day or after 6 evenings. During the day, everyone hides at home under the air conditioner. And every summer is the same: the hottest, driest or longest.
But the winter with its + 25, on the contrary, is so long-awaited. And in this state all conditions are created so that the local climate is perceived easier and more comfortable. First, everywhere fountains, green areas, squares, trees, lawns. They create shade and coolness. By the way, drinking fountains are suitable not only for adults, but also for children and even dogs.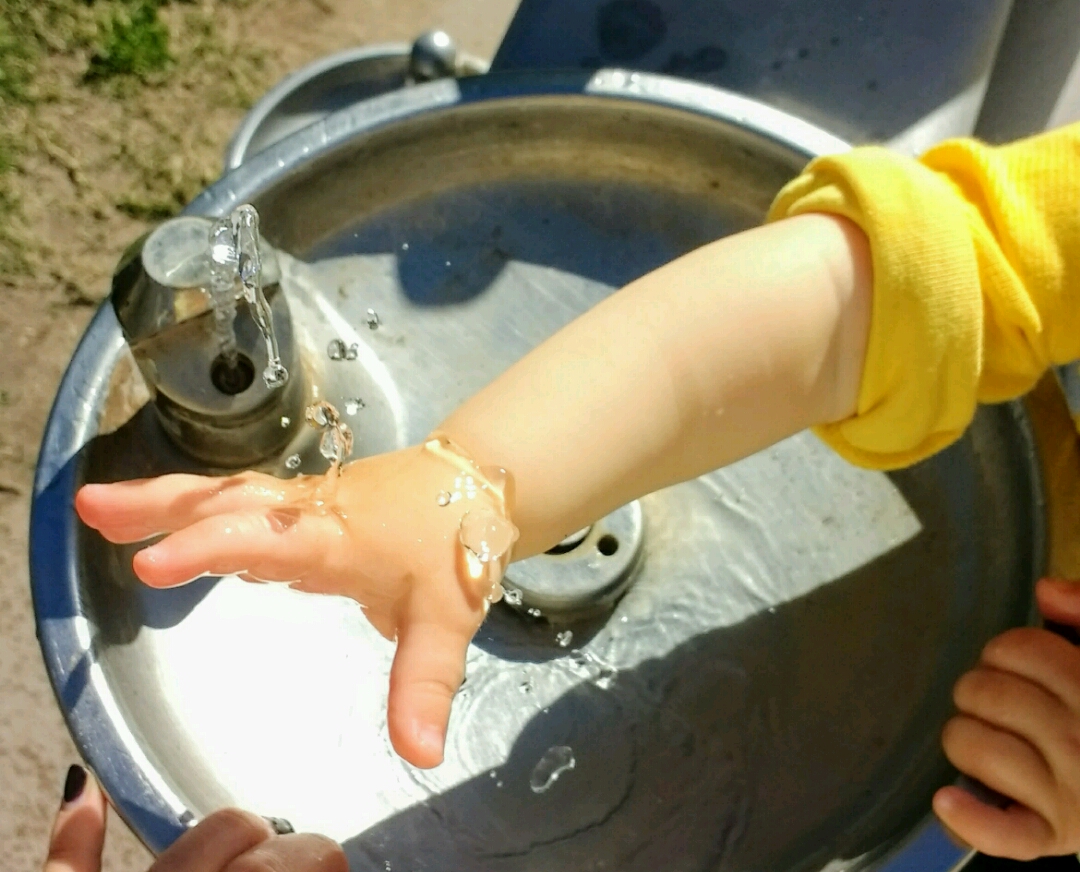 Cold drinks don't help die from the heat. With ice in Arizona they drink anything, including tea, coffee and chocolate. It is not always tasty, but very popular among locals. By the way, in any cafe or snack bar you always get a glass of water for free. Also, water is sure to be brought in restaurants while you are waiting for your order, and then pour it. And there is an unspoken rule according to which the owners of institutions can not refuse to water, even the poor.
The biggest shock from Arizona (besides the heat) is the three meter saguaro cacti that grow everywhere. The second shock is snow. Real, white, cold, with flakes falls from the sky high in the mountains. By car, only 3,5 hours, and you're among the pines, trees in the winter fairy tale. After that, I loved this place even more.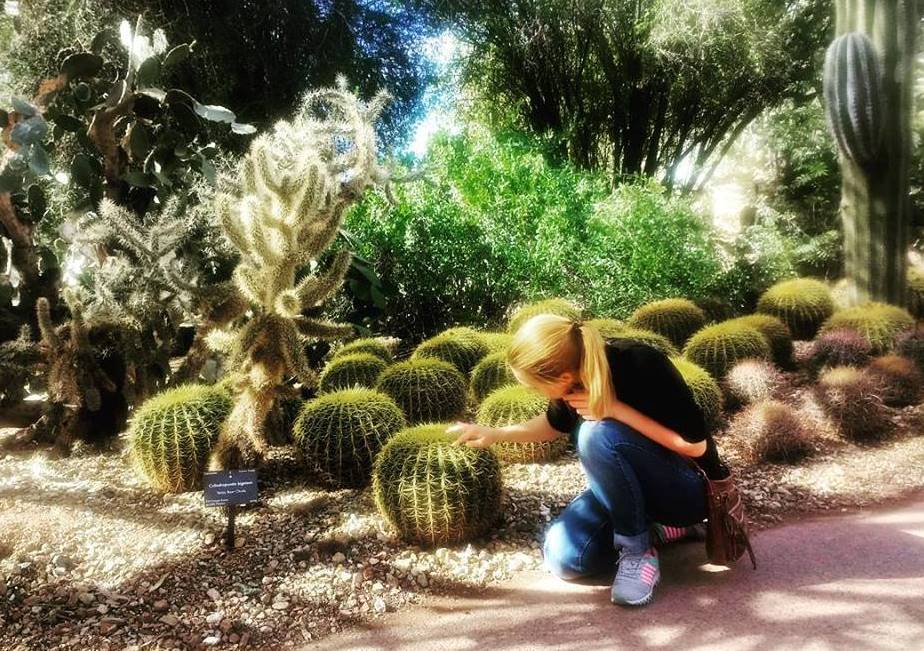 "The herring under a fur coat makes them puzzled"
I am very tasteless here, especially with sweetie. All that tea, - unbearably sweet, sugary. Sometimes it seems that you eat a piece of sugar with margarine.
Yet we can easily eat in Russian. Method number one is to find a Russian store. Here and gobies in tomato, and gingerbread with kvass.
Still help out shops of Mediterranean or Middle Eastern products. You can find halva from Turkey, seeds, buckwheat, or even millet, as well as Bulgarian wafers, tea, and tea (unfortunately, only packaged goods are sold in local supermarkets).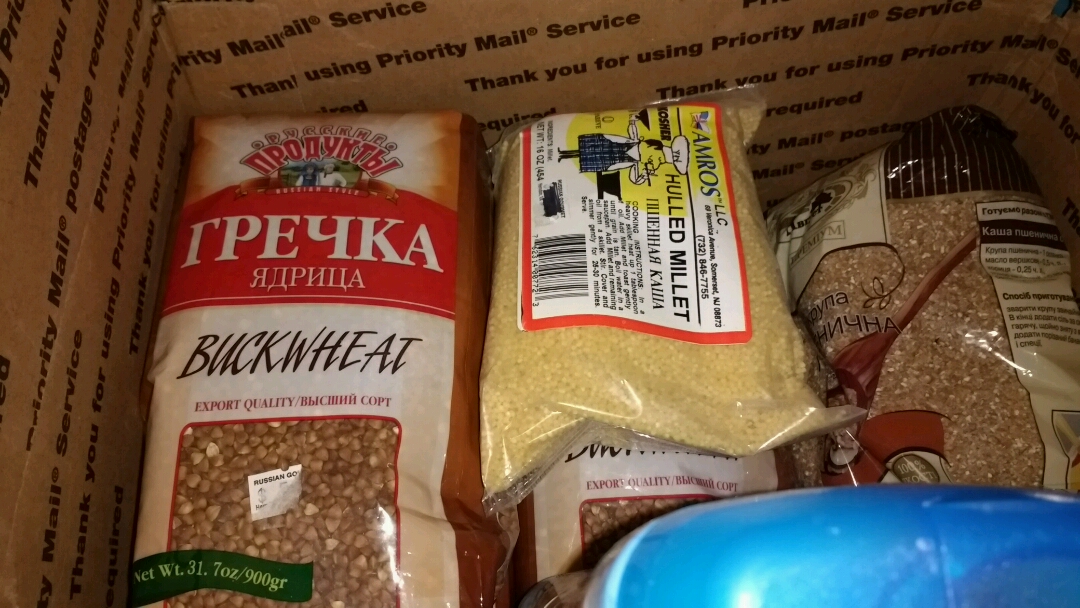 If desired, in the American supermarkets you can find "homemade" delicacies: sour cream, condensed milk, dates, and even dill. It is important to know how it is called in English, or to look carefully at the labels. And we must remember that the cost of goods does not include sales tax. That is, the written price is lower than you have to give at the checkout. It makes me angry every time: why is it so difficult to specify the final amount right away?
By the way, we have a tradition in the family: in the New Year holidays to cook Russian food for someone from American friends. Olivier and borsch come with a bang, but it seems to me that herring under a fur coat is puzzling to them.
"Once we found a computer worth $ 400 near the threshold"
America ahead of the rest of the world in terms of online shopping. Here it is really convenient and safe. Most Americans have a subscription to Amazon. You pay $ 12 per month and you can order all sorts of things with free two-day delivery. But often online stores offer free shipping as a bonus.
Usually, the postman throws small packages into the mailbox, leave the larger parcels with the manager of the residential complex or bring them directly to the apartment. And if the courier did not find you at home, the package will be left right at the door. One day we found a computer near the threshold costing $ 400.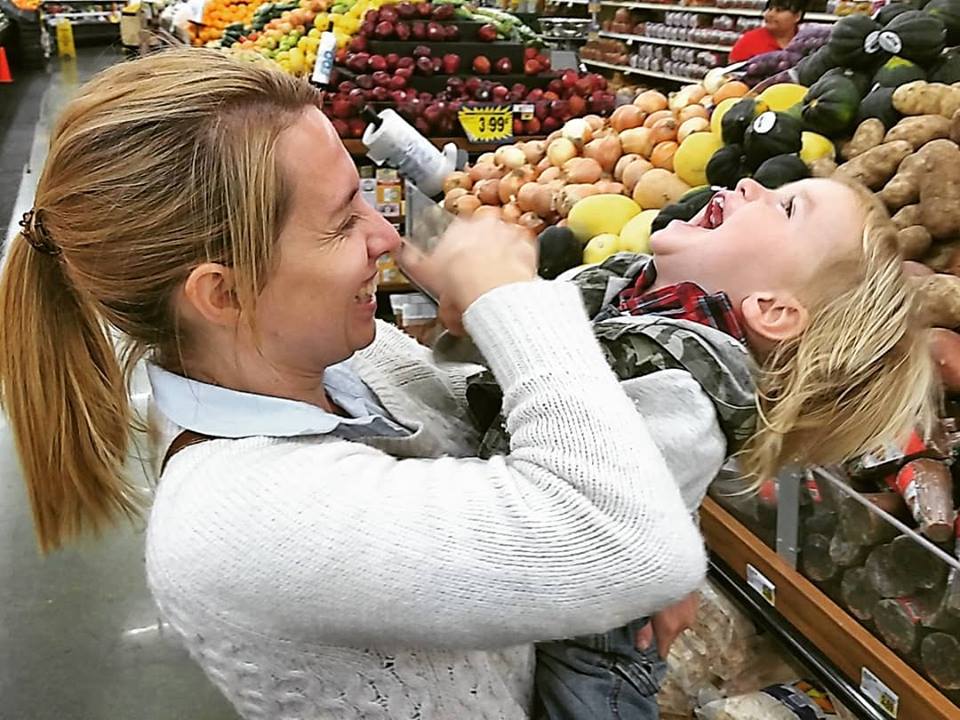 "Ladies wear short shorts regardless of the size of priests"
Local fashion is probably my first culture shock. I did not believe that it was possible to go to the store wearing pajamas with deers, and to study at the university - in terry socks and fur slippers. It turns out no problem. And if the season, in the summer, regardless of the size of the priests, ladies wear short shorts, flip flops and flip flops of the former guy. In the fall and spring, the flip flops change to uggs, but the shorts and stretched T-shirt remain. Sometimes shorts are replaced with black leggings. In winter, jeans begin to flicker, from above - hoodies with kangaroo pockets, sometimes a hat with a pompon. I admit, I began to dress the same way.
"Americans buy a lot, but they know a lot about saving"
My recent discovery about local American acquaintances: they not only love to buy, buy and buy, but also know a lot about saving. Many of them acquire things in the thrift store (our analog is second-hand) or from hands. There is a special application Offen Up, where you can buy everything from children's toys to furniture for the home. And this is not a shame and definitely not a sign of poverty. They are proud of it.
"People talk too loudly and smile too broadly."
I am often asked what amazed America the most. It seems to me that we all watched so many Hollywood movies and TV shows that it is already difficult for America to really surprise. My main feeling of the first months was that I got on the set of bad American cinema. People talk too loudly and smile too broadly. And then it turned out that it was just all their movies that copied too well real life in the country.
"Every passer-by will say good morning to you"
Just before leaving Russia, my friend said that America is not for me. "Everything there is artificial, it looks like decorations," she explained.
Honestly, that was exactly what I thought the first week. But soon people in a small and one-story Arizona became their own. Here they earn less money than in neighboring California, more often lean on fast food, they worry less because of ecology. But America impresses with its simple human friendliness. You go, for example, in the morning in the park, towards your mother with a stroller. "Good morning!" - will tell you. While you go for coffee, you will meet a gardener, a beggar, a postman, and everyone will tell you: "Good morning, how is life?" All morning blues pass by itself. It is this benevolence that I would like to export to Russia as souvenirs.
I will not say how much I miss home. I just confess that I specifically go to classes at the library on Thursdays (although all our friends chose Wednesday), because the American teacher reminds me of my mother.