The article has been automatically translated into English by Google Translate from Russian and has not been edited.
The holy of holies of the american house: what surprised me the bedrooms in the USA
Residents of the United States are simply obsessed with sleep and everything connected with it. When I first came to America, I noticed what a colossal industry was built around this "sleepy" cult, writes the author of the channel "50 Shades of New York" on "Yandex Zen".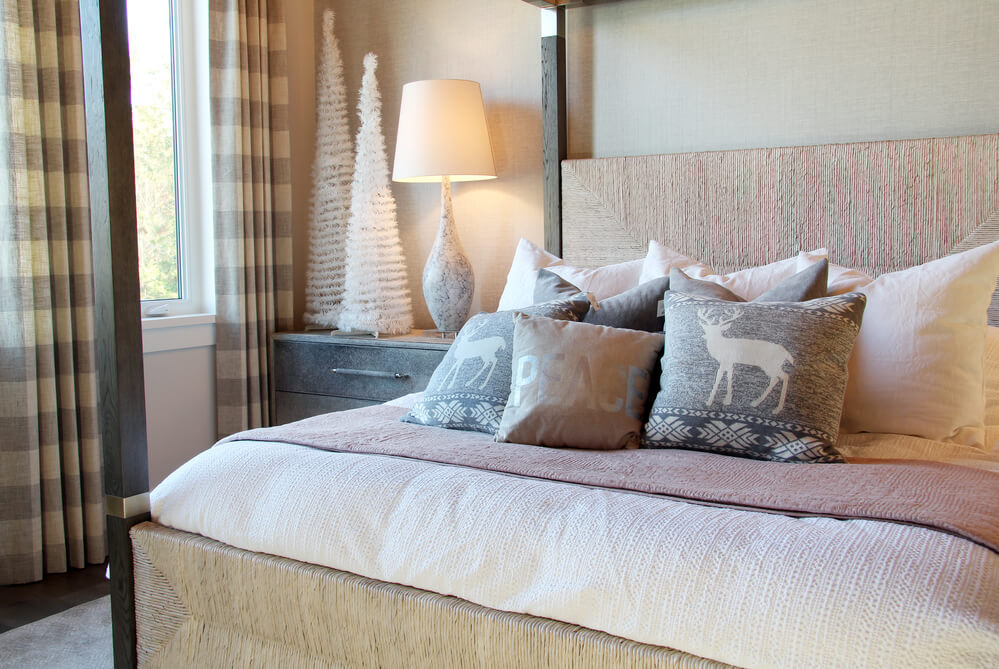 Numerous mattress stores occupy vast areas, they are full even in Manhattan with its expensive rental. Happy and thoroughly rested couples reclining on luxurious feather-beds are smiling everywhere with advertising posters.
Driven by work and overwhelming from the stresses of the big city, New Yorkers do not spare money on arranging their bed and try to spend the longed-for hours of sleep in total comfort. And the market pampers them with all kinds of delights, fishing out the money earned from the works of the righteous.
For an American, a bedroom is a sacred place, a holy place of holies. It is not customary to let guests into this temple of quality rest. But if you are curious, I suggest taking a look at the bedroom of an ordinary American family with one eye and paying attention to some unusual details.
High bed
In the United States, you can't find a low bed with fire during the day. I personally tried to do this, but nothing came of it - it is customary to sleep here at a great distance from the floor. The already high design of the bed implies the use of a thick multi-layer mattress or even several. Americans do not waste time on trifles not only with the height of the bed - the most popular size of a king size double bed (usually 180 * 200 cm, and sometimes 200 * 200), less often they prefer queen size beds, traditional for Russia (160 * 200 cm).
On the subject: Jar soup and deep-fried butter: how Americans eat inedible
Mattress with gadgets
What technologies are not equipped with good mattresses by American standards! In addition to special fillers that take the form of a body, mattresses often have a remote control function for tilting the head and legs. There are mattresses with heating function. And some give each spouse the opportunity to autonomously customize their half of the bed. That's really comfort without compromise.
No duvet covers
At first, I could not get used to this household feature. Instead of a duvet cover, another sheet is used here, on which a blanket-cover is already laid. In principle, it is very convenient to make such a bed - you don't need to tear anything anywhere. But there are some "buts."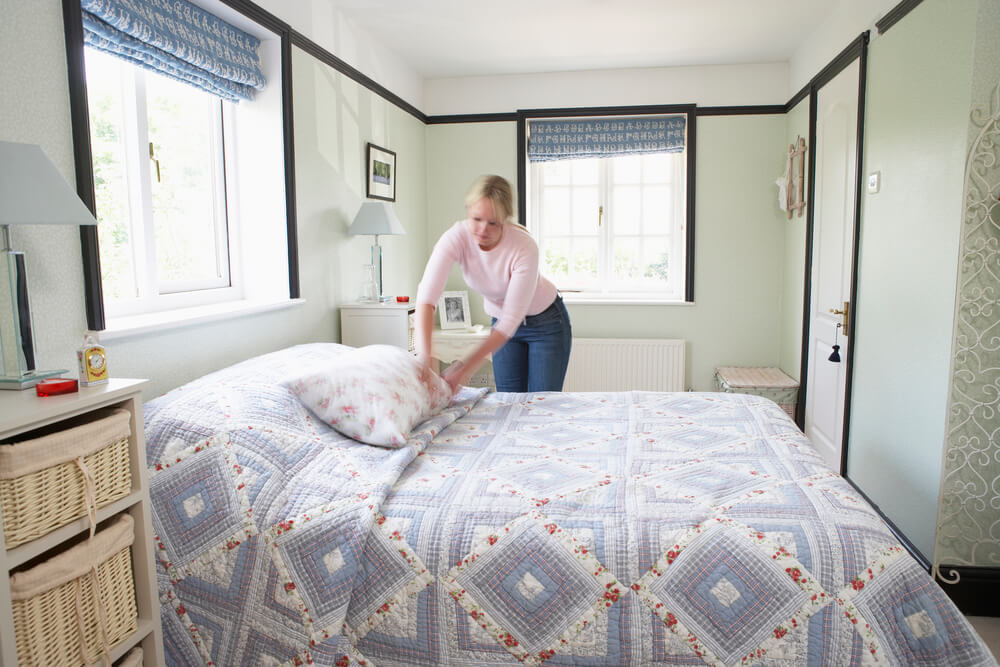 Own bathroom
Typically, in American homes and apartments, the number of bedrooms is equal to the number of bathrooms. The master bedroom almost always has its own private bathroom - this is the gold standard of American life.
Wardrobe
Very often in the bedroom there is a door leading to the dressing room. Because of this, they rarely put a wardrobe, often cost a dresser and a pair of nightstands. It's great when you can not force the sleeping room with bulky furniture.
Lack of general lighting
Usually in the USA, a bedroom is lit by bedside lamps, it is extremely rare to find general ceiling lighting in this part of the house (we did it, I really wanted to). Americans are used to tune in to sleep and other nightly activities in a pleasant twilight.
On the subject: 7 features of US restaurants that perplex our
Lots of pillows
If you look through the American interior magazine, then pay attention to the abundance of all kinds of pillows on the bed. Of course, before going to bed, all this decor needs to be shifted somewhere. It turns out that the bench in front of the bed is needed for this! And I used to watch Hollywood movies and wondered why they put it and why you can't immediately sit on the bed. By the way, the pillows for sleeping here are always rectangular, however, in expensive hotels, especially capricious guests are given a choice.
Well, just you visited the bedroom of a typical American family and learned about some interesting features of the local life. It was time on tiptoe to sneak out, leaving the household to watch their English-speaking dreams peacefully. Say them good night!