The article has been automatically translated into English by Google Translate from Russian and has not been edited.
Your dream wedding: 30 essential planning tips
When planning a wedding there are many small details that should be known to those who want to organize a real wedding of dreams. Any bride will be happy with this list of tips that will help her take into account all the nuances and create a unique magical holiday. List prepared site The Knot.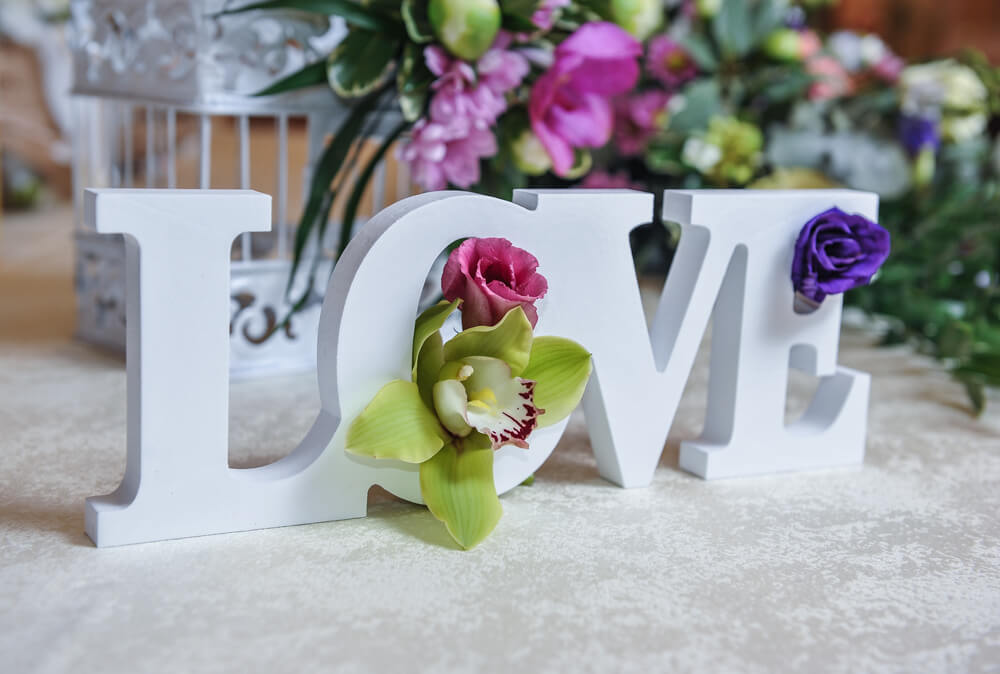 1. To select a venue for the ceremony - make a rough guest list.
Before choosing a place to hold a holiday, count at least an approximate number of guests. As a rule, each has at least 3 square meters. Add to this the number of tables, a lot of waiters, a musical group and the size of the dance floor.
2. Check your wedding date
Check if your wedding date does not coincide with international conferences, charity fairs, or other local events that may complicate the travel and accessibility of hotel rooms in your area.
3. Pay attention to the weather forecast
Consider the weather and other possible troubles. Thunderstorm in the midst of a holiday in the open air or extreme heat indoors can significantly spoil the event. Also consider the presence of mosquitoes or mosquitoes that swarm in certain areas during certain periods. Think in advance this moment. You can rent a pest control tank or include a repellent in small gift sets for guests.
If you are going to say your vows at sunset, do not forget to clarify exactly when the sun begins to set.
4. Look for bargains
Even at high wedding costs have their advantages. Many banks have their own bonus system, which helps to save interest on purchases or accumulate flight miles - connect it to the card with which you will pay the expenses. Surely this will help you significantly save on the honeymoon.
5. Ask for recommendations of experts
When assembling a wedding team, ask your contractors for advice. Perhaps it is the photographer who will advise you on a great florist or decorator, and the manager of the wedding venue probably has contacts with a good host and a tour schedule for music groups.
6. Review your list of expenses
The easiest way to cut your wedding budget? Trim the guest list. Remember that half of your wedding expenses goes to lunch and dinner for your guests. If your average cost is 100 dollars per person, removing a column from an 10 person will help you save up to a thousand dollars.
7. Arrange a preliminary meeting
Before you make the final choice, be sure to meet all contractors in person. If possible, order a test tasting - not only from the pastry chef, but also from the bartender or catering service. And with a photographer you can arrange pre-wedding love-story: this way you will get acquainted with the peculiarities of his work and at the wedding you will not be shy to show your feelings in front of the camera.
8. Discuss menu for contractors
Before signing a contract, be sure to discuss this issue personally with each specialist: if the wedding photographer spends 12 hours with you in a row and he certainly needs a hearty lunch, then only light snacks can be offered to contractors who work on your wedding for less than 4 hours.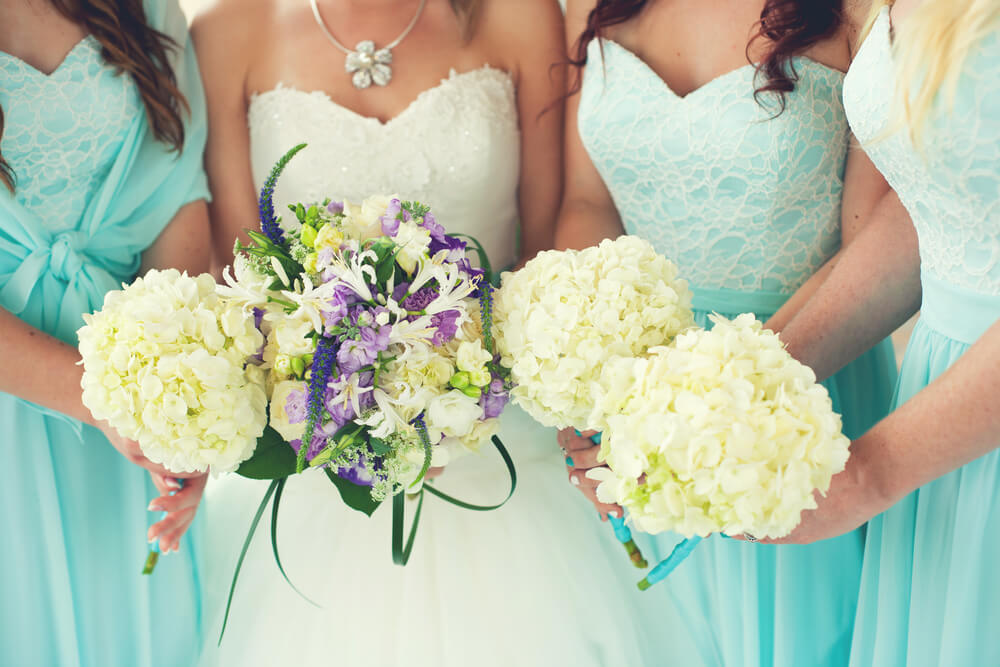 9. Be organized
Wedding budget, approximate seating arrangements for guests, dates of meetings with contractors and a million important little things - all this can not be remembered, so be sure to get a wedding diary or install a similar application on your smartphone. If your communication with contractors occurs on the Internet, get a separate "wedding" e-mail - so you will not get confused in letters and will always be in touch.
10. Waiters and bartenders
Practice shows that it is advisable to proceed from the standard 1 waiter for 12-15 guests, and if you have a bar, you will need an 1 barman for an 50 person. At the same time, if the bar menu involves not only simple drinks, but also complex cocktails, you should increase the number of bartenders so that the bar does not have a long queue.
11. Unexpected expenses
Your wedding budget should follow the following formula: 48-50% is assigned to the venue and banquet, 10-12% - photo / video, 8-10% floristry / decor, about the outfits of the bride and groom, about 10% for entertainment, 2 -3% for printing and 10% - the cost of professionals such as a wedding organizer or coordinator. It is very important to allocate 5-10% for unforeseen expenses, such as printing additional invitations, umbrellas for guests in case of bad weather or taxis.
12. Ask for advice
Wedding contractors are your experts in the world of organizing a wedding, don't be afraid to ask them for advice or ask questions. Perhaps it is your photographer who will tell you a beautiful place or an original idea for a wedding photo shoot, and the florist will tell you which flowers will be cheaper in view of the season. Tell them honestly about your desires and your wedding budget, and then you will create a dream wedding together.
13. Do not hurry with booking
The real art of organizing a wedding is to book on time, not earlier and not later. Booking a wedding venue six months before the date of the celebration, you can be calm - but do not forget to count the approximate number of guests and your wedding budget before that. But if only a couple of months remain before your wedding - do not be discouraged. Someone can cancel the reservation at any time, which means you will have the opportunity to remove it with a big discount and save up to 35% costs.
14. Written confirmation
Any changes in contacts or agreements with contractors must be written in writing or at least saved in your email correspondence. Your landlord may simply forget that you booked a restaurant before 2 at night and not until midnight, so duplicating your agreement in writing will never be superfluous.
15. Be prepared for not everyone to come.
Be aware that, as a rule, about 30% of invited people do not attend the event. Naturally, this depends on the location of your wedding and the season. Someone at this particular time, the annual planned trip, someone difficult to get to another city or even a country. There are also force majeure circumstances, such as a sudden illness.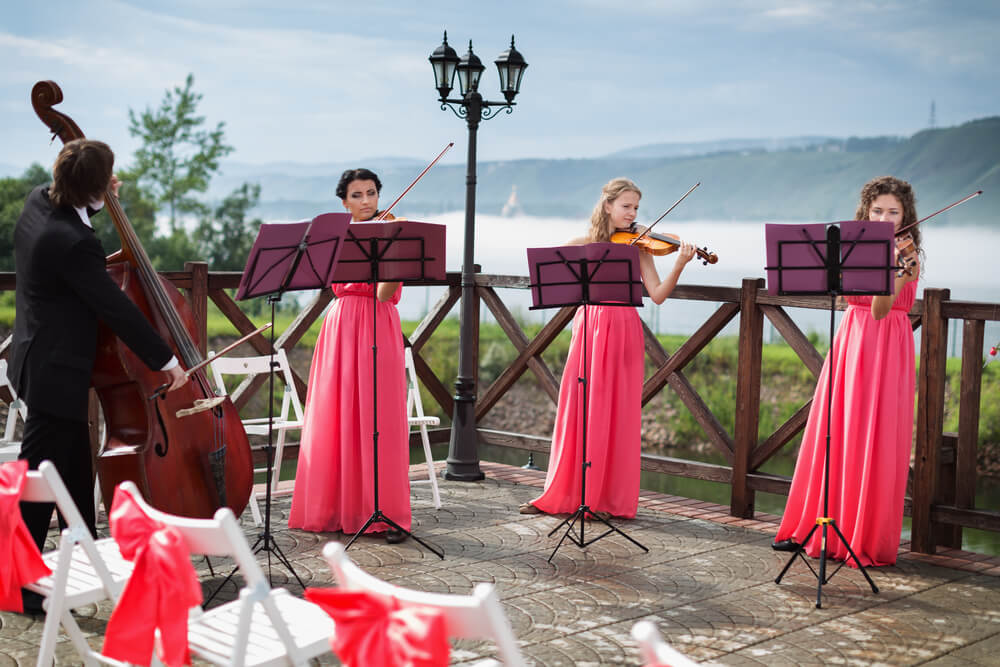 16. Refine child policy
You have 4 options: you can invite all guests together with their children, arrange a wedding only for adults, organize a celebration only for the next of kin and their children, or invite all children, arranging separate entertainment for them and hiring an animator. But allowing some families to bring children, and others not, is a direct path to insults and quarrels. Do not divide children into age groups.
17. Priority of guests
List guests by priority. Above, place close relatives and closest friends, those without whom you cannot imagine your wedding. Then there are aunts and uncles, cousins ​​and second cousins, then colleagues at work, neighbors, friends of parents, and so on. If you have to shorten the list, start at the bottom.
18. Make a plan of action
Make a schedule for planning a wedding and do things one by one, in a logical order, so as not to gain momentum too quickly. Do not hire contractors before choosing a wedding date, do not order a wedding cake before making a guest list, and do not book a cover group before choosing a wedding venue.
19. Discard invitations "+ 1"
If your guest list is already torn apart at the seams, think about the "+ 1" invitations.
Make an exception only for married couples and couples who are already engaged: not to invite your best friend's husband to the wedding - a bad tone, just as not to invite your cousin's bride. At the same time, make a seating plan so that your friends do not feel lonely: for example, do not put them at the same table with married couples or other guests with whom they are not familiar. The best option for your girlfriend, whose boyfriend you could not call for a holiday, would be a common table with other bridesmaids.
20. Book a hotel
Book a room for the newlyweds. Make yourself a small wedding gift and book a hotel for your wedding night. Many hotels offer a discount for newlyweds or additional gifts in the room.
For guests, you can search for the hotel that offers to reserve rooms for guests in a special wedding offer. A month before the wedding, you can reduce or revise the number of rooms. If the hotel insists on cancellation fees, just say no.
21. Exact driving directions
Make sure guests know exactly where your wedding venue is and how to get to it. To do this, you will need a detailed map with a route: you can find it on the website of the wedding venue or compile it yourself using Google Maps. Send it to guests via email or print it and distribute it to each person personally.
22. Mailing invitations
Mailing your wedding invitations is definitely a very elegant option that has its own romance. But consider the time factor and do not forget to make sure that all guests received them. If you simply do not have the time and opportunity to use mail services, create e-invitations that you can send to guests on social networks, or record a video invitation for a wedding - this option will surprise everyone!
23. Installation decor
When making a wedding schedule, be sure to consider the time it takes to install the necessary equipment and the decor of the site. Discuss this issue in advance with the decorator and florist. Specify when they will be able to arrive at the place and how long the decor of each zone will take. If your holiday will be outside the city and there is an opportunity to establish and decorate the site in advance - use this advantage.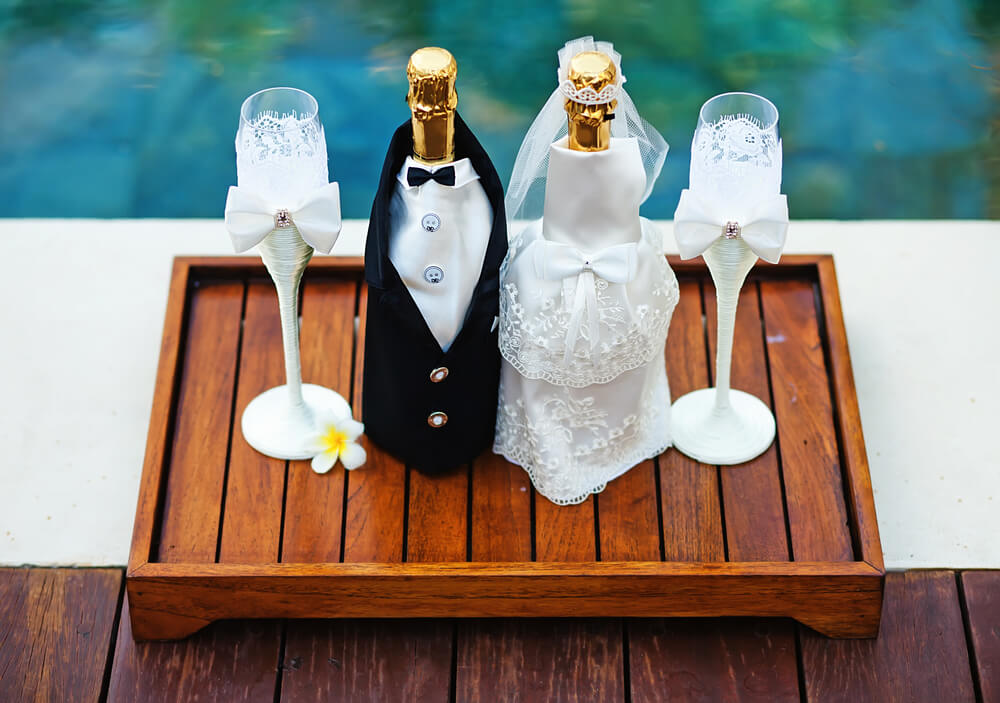 24. Official registration abroad
If the wedding is held abroad and you want to arrange not just a beautiful ceremony, but also an official marriage registration, be sure to check the rules for submitting documents in the selected country in advance. Even if the local registry office is open every weekday from 9.00 to 17.00, it is possible to apply there only on Thursdays from 14.00 to 16.00.
25. Specify the rules when registering
In the place where you will get married, there may be special rules. For example, the ban on bare shoulders and the ban on video. Discuss these questions in advance. For example, if you want to plant a tree at the end of the ceremony, it must be coordinated with the manager, and if this is prohibited, replace the tree with a large flower in a flower pot.
26. Classify your wedding expenses
The wedding budget consists of individual items of expenses, each of which has its own value for different couples. Make a list of your priorities to understand what you can afford - a designer dress, a grand table or expensive musicians. If you have to save - you can do it on printing, decor, or reduce the number of guests.
27. Check the comfort of your guests in advance.
Make sure all your guests see and hear from their seats. If the distance from the altar or the podium is big enough, then think about renting a microphone and a stand. This will pull from 50 to 100 dollars extra. Designate a person responsible for this item.
28. List of contacts
Be sure to keep all the phones of all contractors in your contact list and always keep it with you (or tell the coordinator on your wedding day). This can be useful if your limousine driver is delayed or you want to ask the photographer to take some photos of the general plans for the wedding site from a distance.
29. Do not buy a wedding dress by yourself
In a few days, all dresses will look the same and it will be much more difficult to find exactly what you want. But very carefully choose a satellite for such trips. Let it be a person who is extremely frank with you.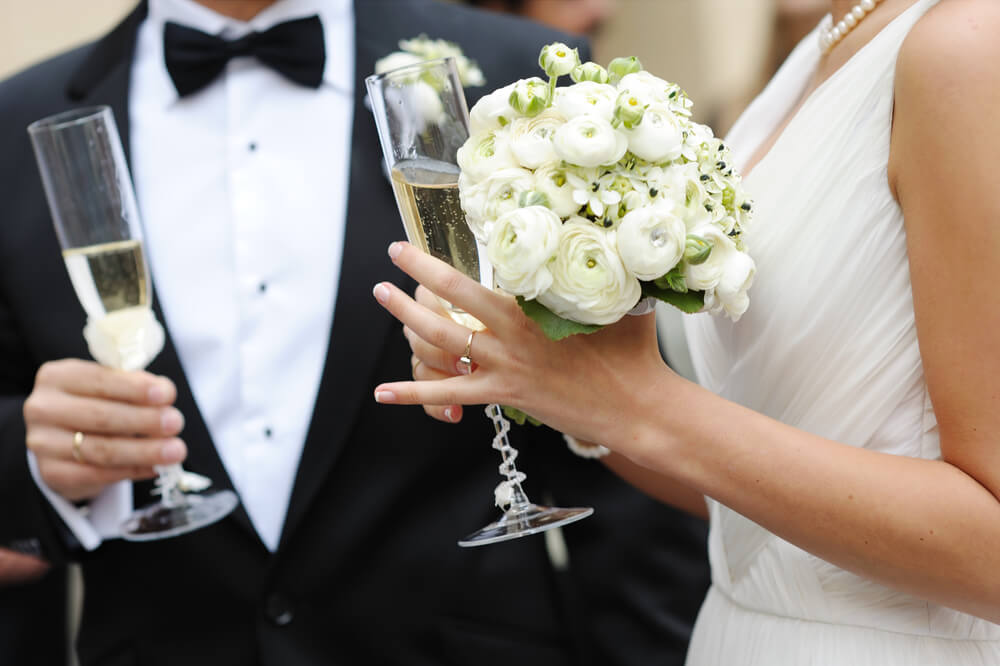 30. Be realistic!
Even if you made a clear plan of wedding preparation in advance, perhaps in the last month you will still feel that you have not taken into account much and now you just don't have time to cope with everything. Just choose among the remaining tasks those that you will be happy to do yourself - for example, baking cookies for greeting baskets or choosing flowers for a wedding bouquet. And delegate the rest: your bridegroom will be happy to make a playlist for the ceremony, and your wedding organizer will be able to approve the last details with the contractors.