The article has been automatically translated into English by Google Translate from Russian and has not been edited.
Wedding in the USA, treason and tragedy: the drama of the star couple Averbukh and Lobacheva
A pair of Ilya Averbukh and Irina Lobacheva repeatedly thundered at the World and European Championships, and at the 2002 Olympiad in Salt Lake City won silver. After a luxurious wedding, the dance duet broke up, and Lobacheva accused Averbukh of treason. Subsequently, the figure skater had several novels, two of which ended tragically.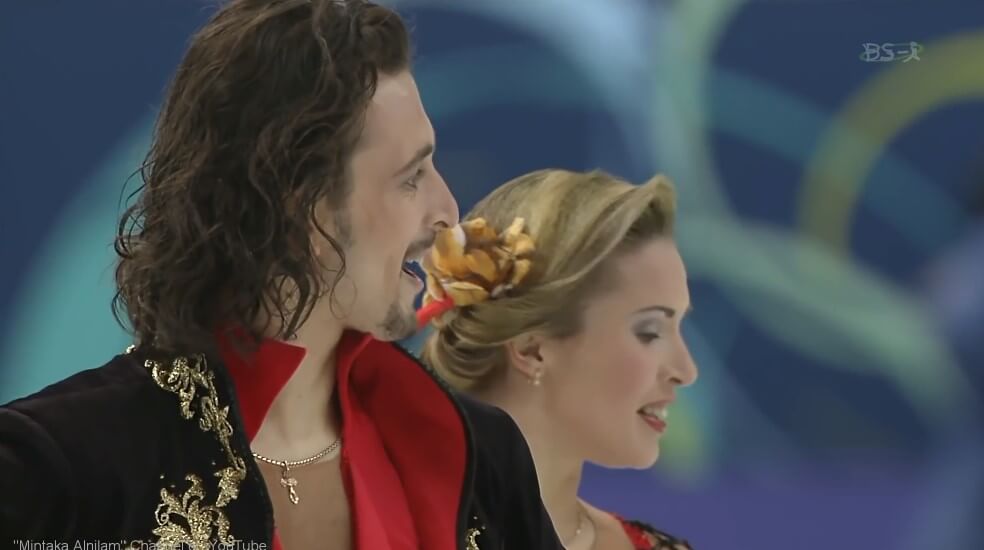 From failure in Birmingham to success in Salt Lake City
Ilya Averbukh and Irina Lobacheva started figure skating at the same age - at six, says Newspaper.ru. Ilya entered the section to Jeanne Gromova, where a novice figure skater with particular persistence drove his mother. In the first years of his career, Averbukh skated as a single, but in this discipline the coaches did not see progress with the athlete. The figure skater's physique also turned out to be problematic: in 13 years he grew strongly, because of which it became much more difficult for him to perform the jump elements.
As a result, Averbukh moved to ice dancing, where Marina Anisina became his first partner.
Together with Marina, Ilya spent only three seasons, having twice won the junior world championship. However, relationship problems forced skaters to break the duo. As a result, Averbukh went to Lobacheva, a career in solo skating which also did not work.
On the subject: Passion on ice: love, betrayal and parting stars of figure skating
Irina in 12 years has become prone to injury. Especially she had problems with her knees, which made it difficult to perform jumps. As a result, she moved to ice dancing, where Oleg Onishchenko became her first partner. The duet worked only on 1,5 of the year: Onishchenko gave up figure skating and left the sport altogether. After that, Lobacheva began to skate with Alexey Pospelov, but he a short time later left for Switzerland, where he ended his sports career.
Even then, Averbukh was familiar with Lobacheva, and, as noted by some media, had feelings for Irina. As a result, in 1992, figure skating brought the pair together.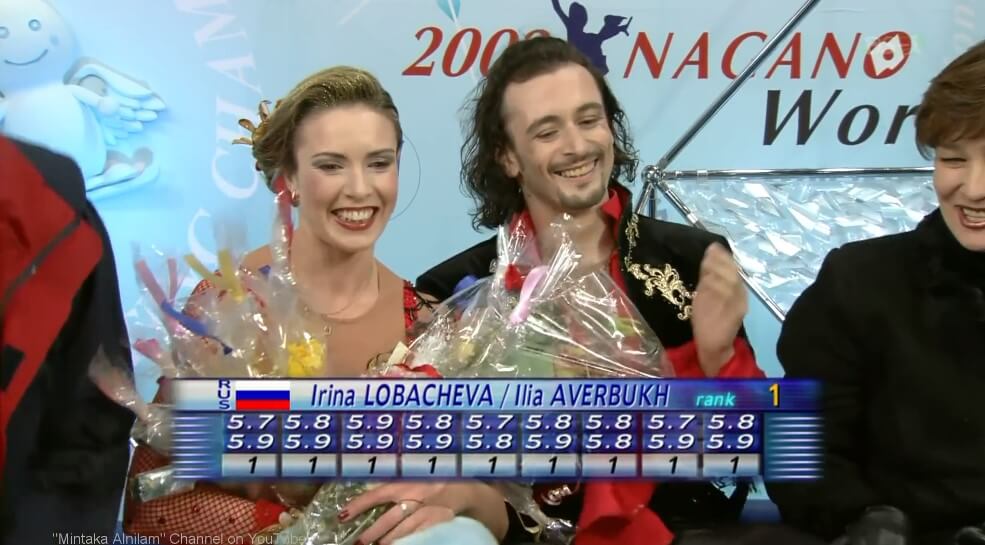 In their debut season, Ilya and Irina won silver at the Russian Championship, but only 13s became world championships. A year later, in Birmingham, the Russian duo took only 15-place at all, and also ranked ninth at the European Championships. According to the results of the national championship, Averbukh and Lobacheva won bronze.
1995 year became defining not only in the sports life of skaters, but also in personal. The couple played a magnificent wedding, which became one of the issues discussed in Russia.
At the same time, the duet moved to the USA, where Ilya and Irina trained and lived for seven years. During this period, Averbukh and Lobacheva won the Russian championship four times. But until the end of an amateur career, the pair skated right down to the 2002 Olympiad.
In Salt Lake City, the Russian dance duo reached the middle step of the podium, losing only to Marina Anissina, former partner of Averbukh, and Gwendal Peyzer from France.
The Olympic season, the Russian skaters completed their triumph at the World Championships, ahead of Canadians She-Lynn Bourne and Viktor Kraatz, as well as the Israeli duet Galit Haight and Sergei Sakhnovsky.
Season-2002 / 03 was the last for Averbukh and Lobacheva in amateur figure skating. Before leaving the sport, the couple won the Grand Prix finals, the European Championship, and also won silver at the World Championships in Washington.
In 2004, Averbukh organized his own ice show "Ice Symphony", where the best skaters of the world performed. In the same year, replenishment happened in the family of Ilya and Irina - the couple had a son, whom the couple called Martin.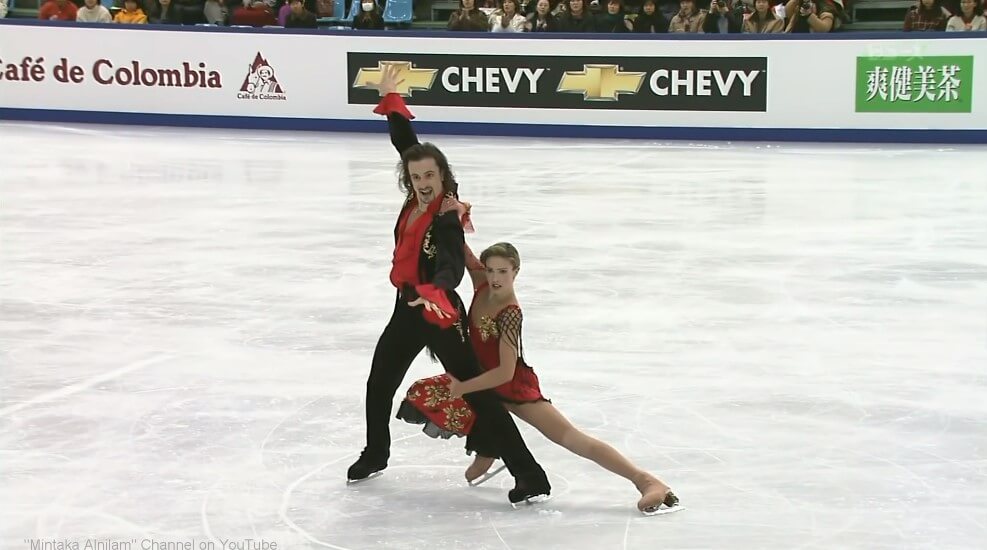 Cheating and divorce
Until 2007, the couple remained married, but family relations began to deteriorate gradually since their return to Russia. As Irina Lobacheva later admitted, she made the decision to divorce after several cases of betrayal by her husband.
"Ilya with his head plunged into the Moscow crowd. He organized an ice show with stars of figure skating, met many interesting people. Among them, of course, were beautiful women. Various well-wishers called me and told me that they had seen Ilya in a restaurant with some kind of actress. Or with a singer. At first I did not believe. She kept everything in herself. I fed him dinner to the accompaniment of SMS messages.
The husband with a wandering smile went into another room and called back. I did not listen to these conversations, did not climb into his phone — I didn't want to humiliate him or myself. But very soon I found out that Illya is cheating on me. Moreover, he didn't even hide it, "Lobacheva said.
Retain the attitude could second child. Before the divorce, Irina became pregnant, but a grief happened - a miscarriage. Probably, the loss of a child was the result of increased stress, in which the athlete stayed for a long time.
On the subject: Why Irina Rodnina returned to Russia after living in the USA
"I was crying all weekend. Probably cried out a whole sea of ​​tears. And early Monday morning I went to court. I can tolerate for a long time, but when the bowl overflows, I cut it once and for all. Ilya gave the agenda right at the training. Of course, it was possible to give an agenda at home. But at home, we no longer lived as spouses, but as intelligent neighbors who have a common child, "she confessed.
After the divorce, Averbukh was even more actively engaged in holding ice shows, but Illya's personal life remained unchanged: no relationship developed into something more, and later on the Web there was talk that the skater refused to marry anyone before he will be 45 years old. By the way, in December last year, Averbukh had already reached his cherished age.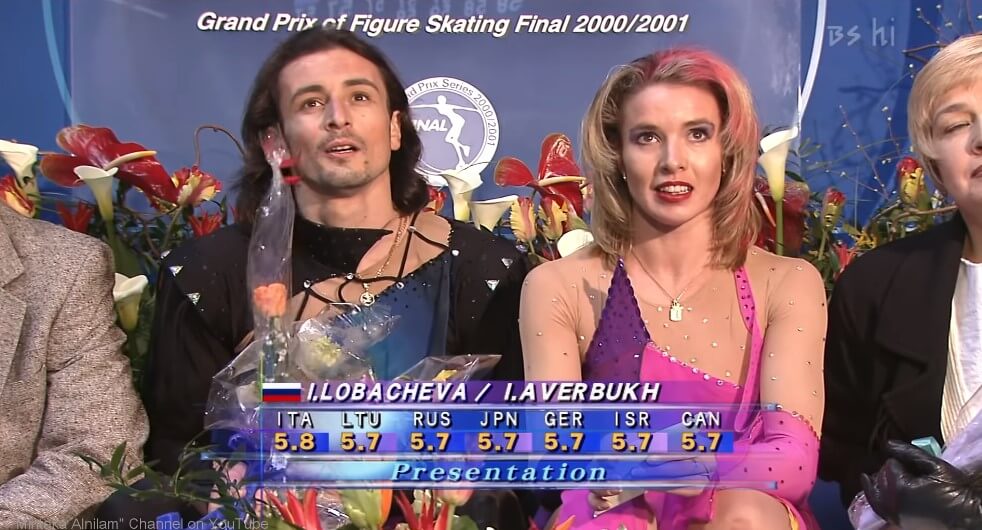 The death of two husbands and the death of Marianova
Lobacheva, on the other hand, tried to keep her personal life in good shape. Famous actor Dmitry Maryanov helped to overcome the difficulties associated with divorce with Averbukh, as well as a lost child. With him, Irina met on the TV show "Ice Age". In the same place future pair rolled in one duet.
At that time, Marjanov tried to continue his relationship with Olga Silayenkova, but they eventually reached a break. In this regard, Dmitry began to spend time with Lobacheva more often, and even went with her and her son Martin to rest in Lapland. From Marjanov his son Daniel went to Finland.
After that trip information appeared in the media about Maryanov and Lobacheva's novel, which the figure skater later confessed about telling her that she wanted to give birth to a child from an actor.
"I wanted to give birth to him. Did not work out. If I got pregnant, I would certainly give birth. I had serious feelings for Dima, but we never lived together, in the same apartment. Each had its own territory, and it suited him. I, too, by the way, "she recalled.
As a result, the couple stayed in a civil marriage for about two years, but it didn't come to official relations - Mariyanov married Xenia Bik from Ukraine, having played a wedding with her in 2015 year. Two years later, the famous actor died.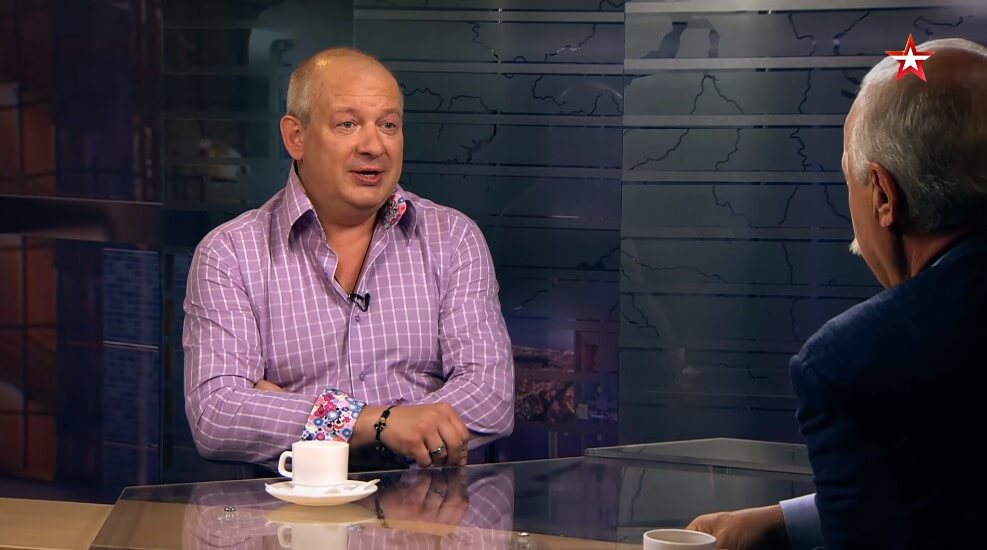 It was precisely the death of the beloved that eventually became the main drama of life Lobacheva.
In 2012, she met businessman Ivan, who was six years younger than the figure skater. However, the couple lived together only 1,5 year. Beloved Lobacheva died at the entrance of his house from a heart attack.
The tragedy overtook the next boyfriend Irina Alexander, who by the will of the accident fell out of the window from the 14-th floor. After his death, the skater was a long depression, believing that "someone cursed her."
After participating in ice shows and television projects, Irina Lobacheva tried herself as a coach. Her duet Elena Ilinykh with Nikita Katsalapov and Ksenia Shmyrina with Yegor Maistrov, as well as Victoria Samoilova, Nikolai Maslikov and Denis Bazdyrev passed through her school.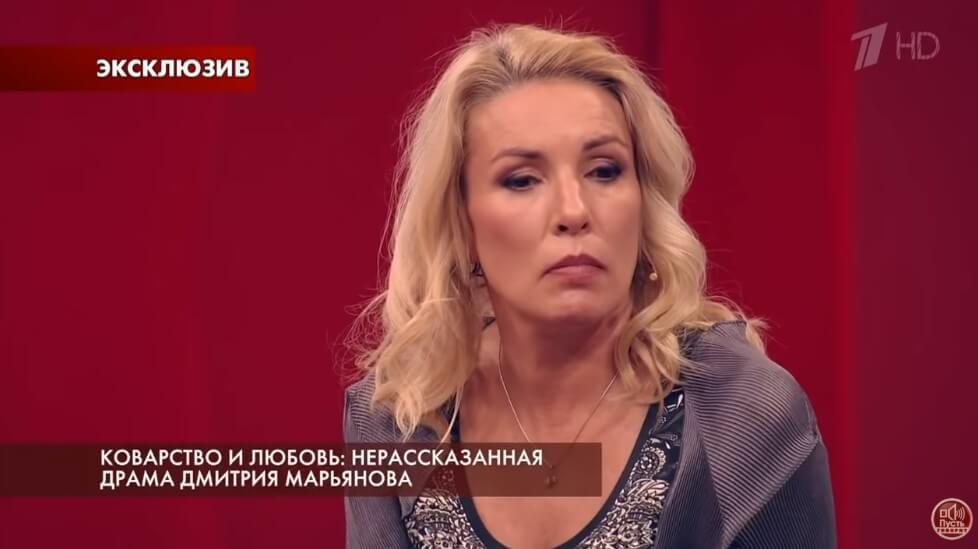 Since 2016, Irina has been in a relationship with Ivan Tretyakov, who also practiced figure skating. And the difference between Lobacheva and Tretyakov is almost 16 years. At the moment, Ivan leads a life together with his beloved, not only outside the rink, but also on it, training children and adults in school with Irina.