The article has been automatically translated into English by Google Translate from Russian and has not been edited.
'Shyness is gone': Kirkorov shocked fans with the role of a gynecologist. VIDEO
Russian singer Philip Kirkorov again decided to scandalize the audience. So, the pop king announced on Instagram the premiere of the new video for the song "The embarrassment was gone" and published a teaser video.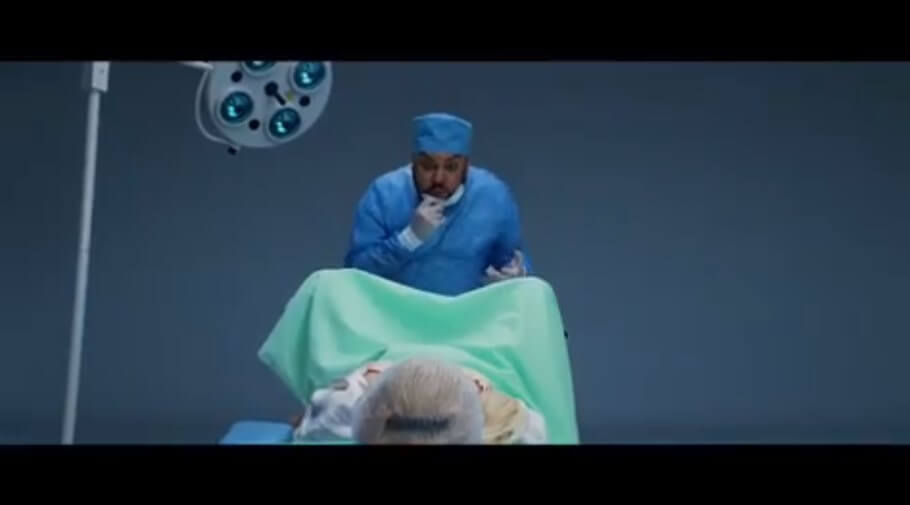 Judging by several frames, the video promises to be no less resonant than the previous creations of the pop star on the hits "The Color of Mood Blue" and "Ibiza", writes Express Newspaper.
In the frame, Kirkorov appears as an obstetrician-gynecologist who takes birth in a blond beauty played by Alice Lobanova. Working with Philip is not her first: she had already appeared in provocative "Ibiza".
On the subject: "Circus with violence": Kirkorov outraged subscribers attitude to his daughter. VIDEO
In the comments, the singer ironically stressed that the video will have the category "18 +" and may "shock", "offend the senses" or "damage the moral development."
The artist also asked the haters not to be shy and leave their disgruntled comments under the video. The first, however, under the video were noted by Kirkorov's colleagues in the workshop. A series of emoticons left Svetlana Loboda and Anna Netrebko, and the husband of the latter, Yusif Eyvazov, chided the pop king for constant trolling fans.
"My golden, people's psyche has not yet moved away from Ibiza, and you are already giving a new dose of geric to the people," the dramatic tenor wrote.
On the subject: 'I am a pitiful and cheap rogue': Sobchak showed Kirkorov's luxurious house for $ 25 million. PHOTOS, VIDEO
The producer Yana Rudkovskaya was the most expansive. Dima Bilan's mentor admitted that she had recently been unable to think that Philip would start shooting such a thrash, and after the release of Ibiza she believed that the public was "not in danger", but was mistaken. Now Yana confesses that she is jealous of Kirkorov and worries that he called the role of the giving birth lady not to her, but to her friend Lobanova.
Here is another teaser clip: