The article has been automatically translated into English by Google Translate from Russian and has not been edited.
Betting on hat color and DIY makeup: 14 impressive features of the Elizabeth II style
'06.08.2020'
Source: ADME
How are royal outfits chosen, is the British monarch open to experimenting with style and how you can make money on the color of the queen's hat? ADME.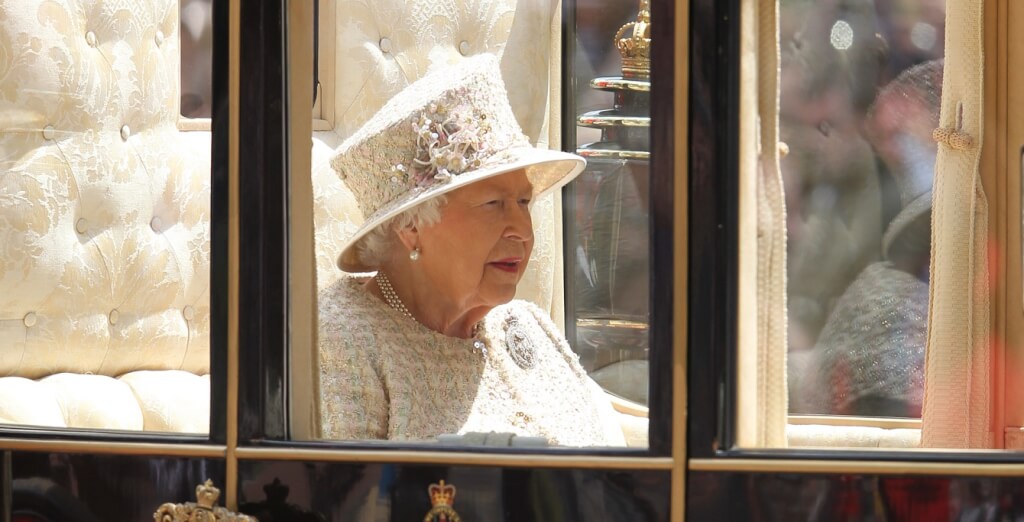 For 68 years, Elizabeth II has been Queen of Great Britain. Over the years, she has developed her impeccable style and crafted fashion tricks that make her busy social life easier. In this she is assisted by a team of stylists led by an adviser, who has been serving the Queen for 25 years and reveals her secrets to the world (of course, with the full consent of the monarch).
Wears a crown shaped like a kokoshnik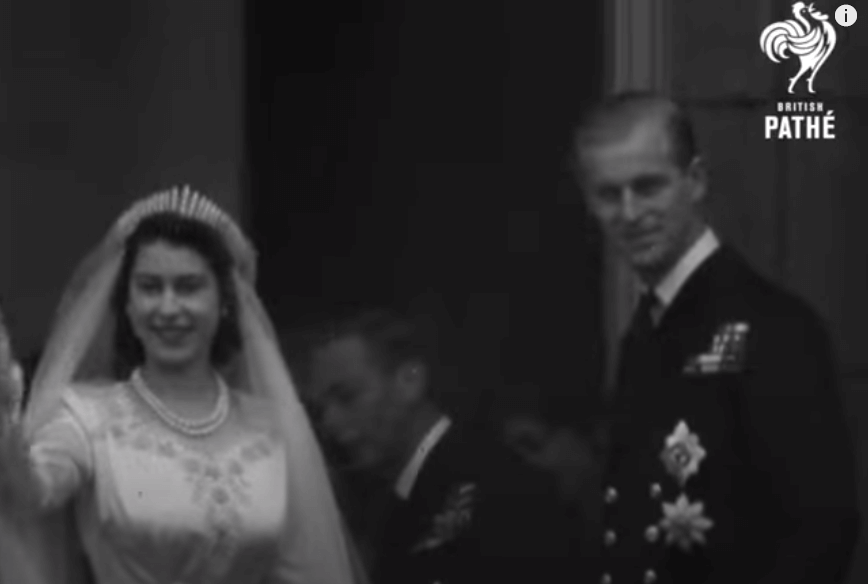 In 1888, on her wedding anniversary, the Princess of Wales wanted to receive a crown in the form of a kokoshnik - the same one worn by her sister, the Russian Empress Maria Feodorovna. The craftsmen made an exact copy of the tiara, and since then it has been inherited by members of the British royal family. In 1947, Elizabeth II put on the crown at her wedding and appeared in it more than once after that.
But already this year, her granddaughter, Princess Beatrice, shone in the crown of the queen, already at her own wedding.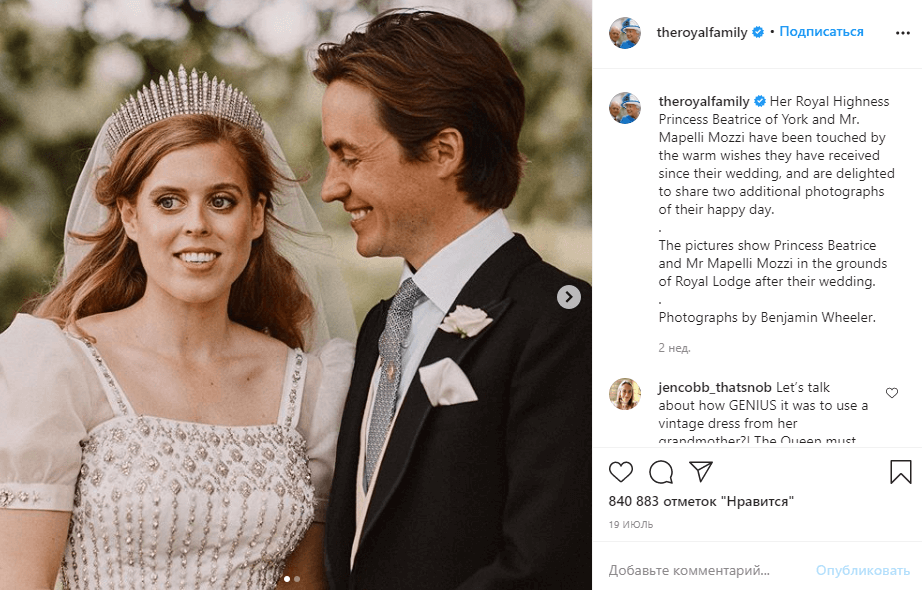 Wore pants 8 times
Traditionally, women in the British royal family wear skirts or dresses in the performance of their duties. The queen gives them preference even during informal events. So, during her reign, Her Majesty was seen in trousers only 8 times - almost always during horseback riding.
She always paints herself, except for one day a year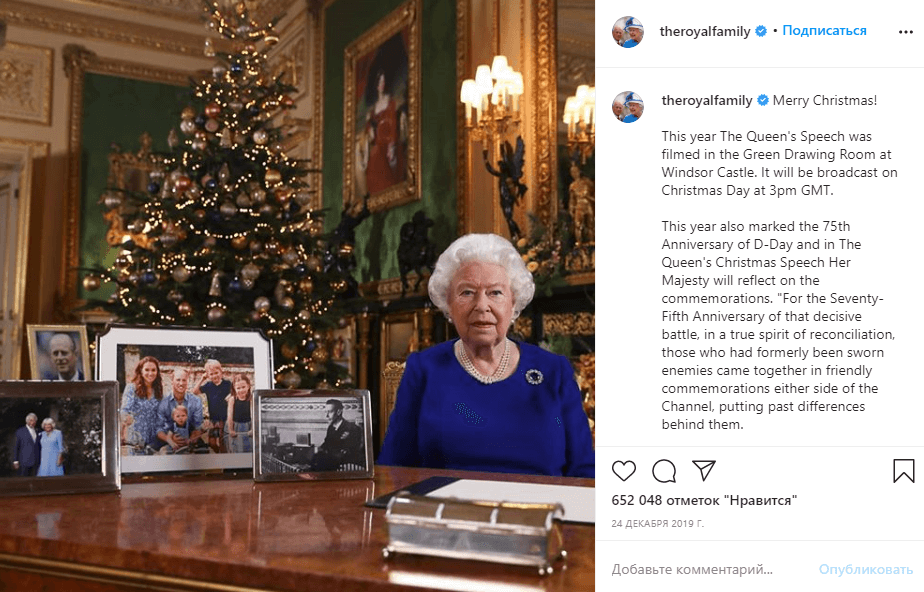 Elizabeth II does her own makeup 364 days a year, even for events such as weddings, the opening of parliament and various official meetings. Only once a year she uses the services of a professional - when shooting a Christmas greeting.
Can't wear big hats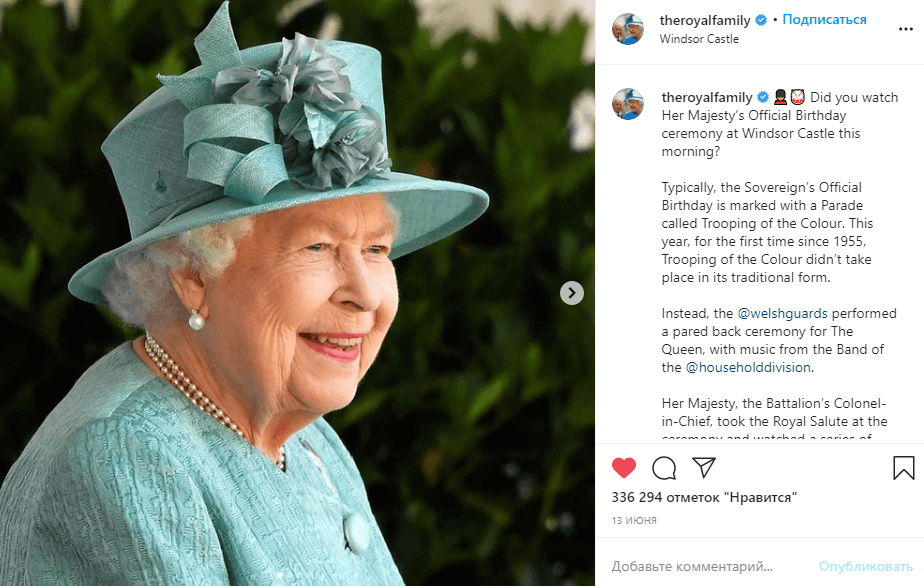 Every year 40-50 hats are created for the queen, while she does not hesitate to repeat her images and wears some hats up to 10 times. All of her hats should not be high, and their brim should not be too wide. This is done so that Her Majesty can freely get out of the car and not get caught by an overly bulky accessory. Also, for each hat, pins are made in color, which imperceptibly hold the headpiece on the head even in strong winds.
You can hit the jackpot on her hat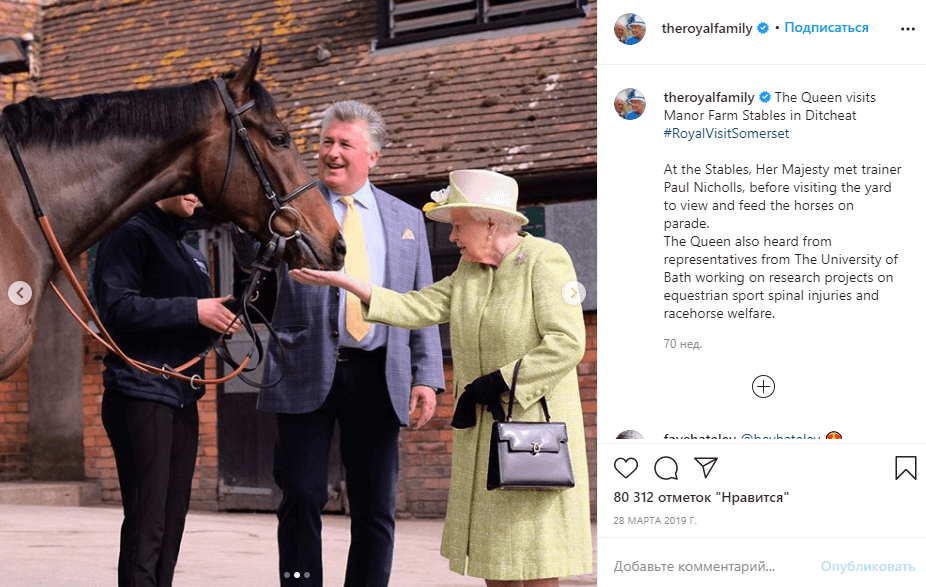 The Royal Horse Racing in Ascot is a large-scale and very significant event. The Queen never misses him. But it is not enough for spectators to watch horses, and recently the British have been betting on the color of the hat, in which their patroness will appear. Bets are accepted until 13:50, and exactly at this time the Queen appears at the hippodrome. To prevent information leaks from employees in the palace, the stylist of Elizabeth II came up with a clever trick. Before the races, she puts several hats of different colors on the table in front of everyone, which misleads the staff.
Never seen my dressing room
According to a former clerk of the palace, all the queen's outfits are kept on the top floor of the castle. Elizabeth herself has never been there, every morning she is taken out 2 samples of clothes, from which she chooses according to her mood.
Being a monarch is literally hard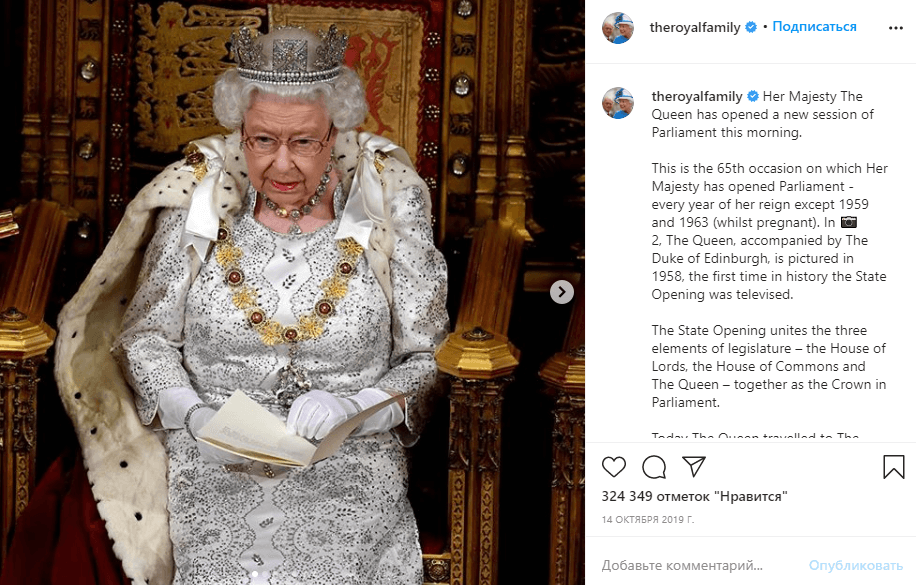 At the annual opening of Parliament, the Queen always appears in the state carriage and conducts the event dressed in ceremonial robes and wearing the crown of the British Empire. But in 2019, Her Majesty, for the first time in almost 70 years, appeared at the opening in a more modest diadem. It is believed that the massive crown is too heavy: its weight is more than 1 kg. The Queen spoke of her like this: "You cannot bend your head and read a speech from the sheet. Because your neck will just break under the weight and your crown will fall. "
Her bags are older than some of us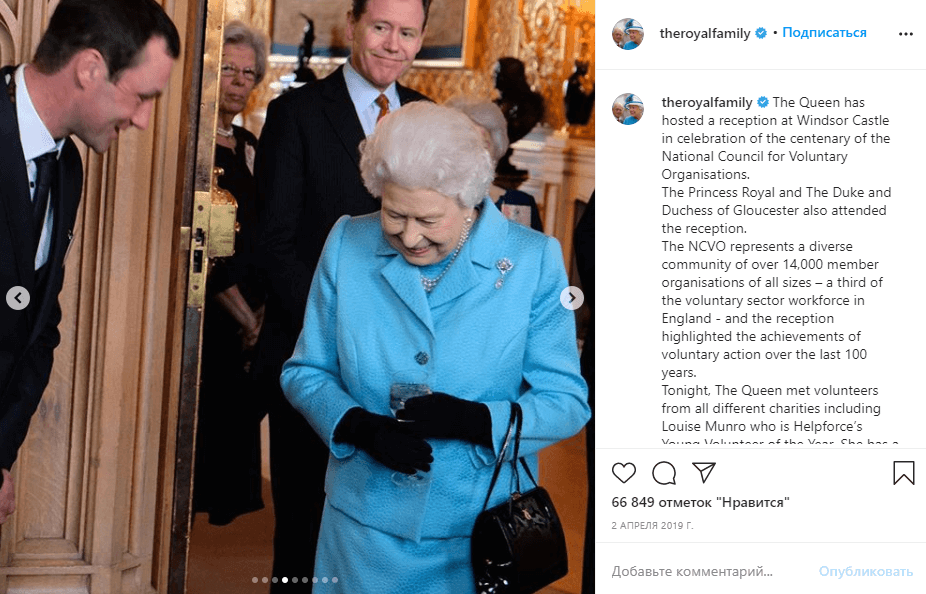 The Queen has been a fan of one handbag brand for most of her life. It is reported that she has about 200 copies of them, many are completely identical. And some of them are 30-40 years old - that's what quality means. Elizabeth's main requirement is an elongated handle that does not cling to the sleeves and does not interfere with the handshake. Plus, the bag should be light, roomy, but small, without zippers and many sections.
Loves, but does not wear natural fur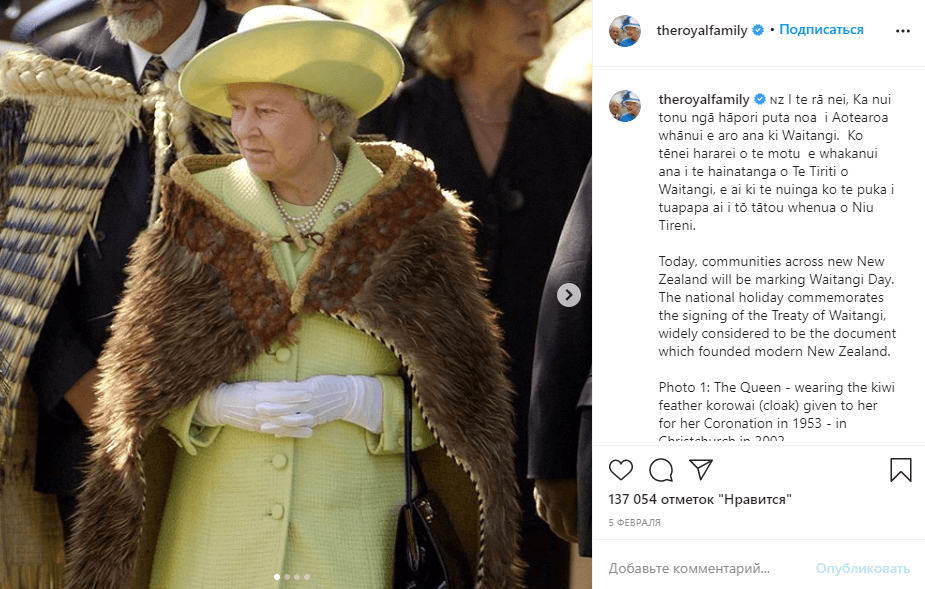 Since 2010, the Queen has been attacked by animal rights activists for using natural fur. In 2019, the monarch finally abandoned it, replacing it with an artificial one. However, this prohibition does not apply to ceremonial wardrobe items such as the robe and crown, which are adorned with ermine fur.
Believes that the husband is better than any stylist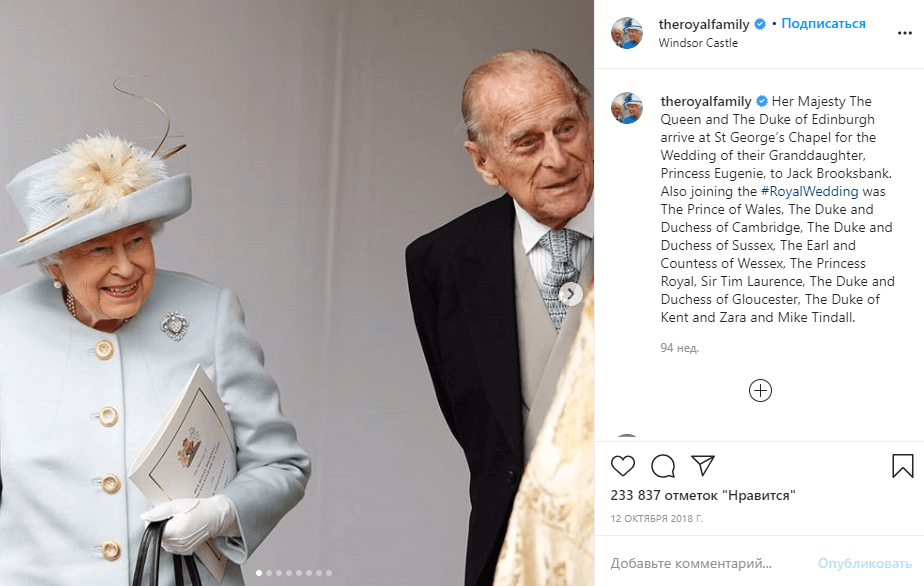 Her Majesty consults with her husband and always listens to his opinion about outfits. One day the queen was trying on new material for a dress and asked her husband if he liked it. A man famous for his sense of humor replied, "Is this new fabric for the upholstery of the sofa?"
Prefers the same type of umbrellas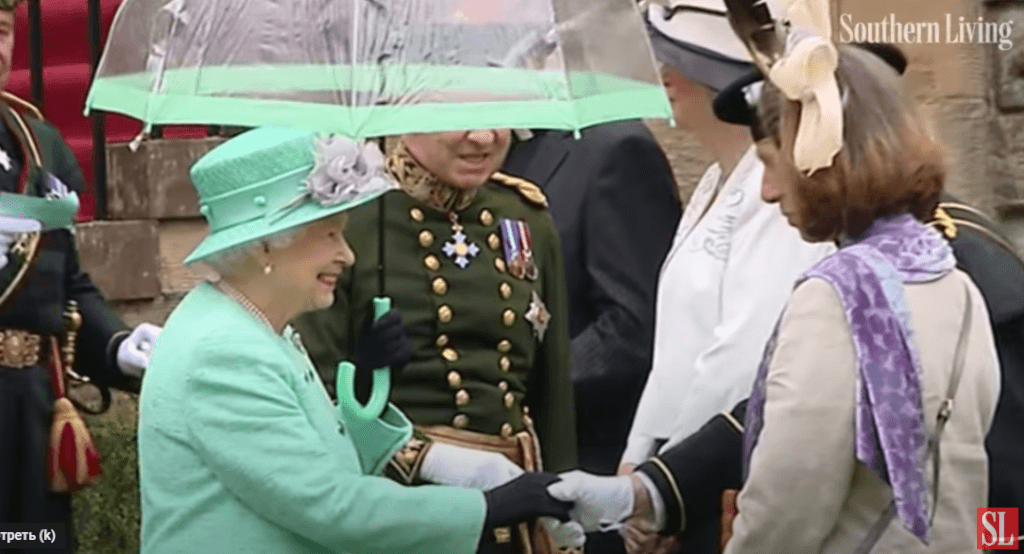 For many years, Her Majesty has used the same umbrellas, which differ only in inserts in the color of the dress. The umbrellas are always transparent, because this is how the subjects can see their queen, and she can see them.
Chooses short sleeves so as not to go crazy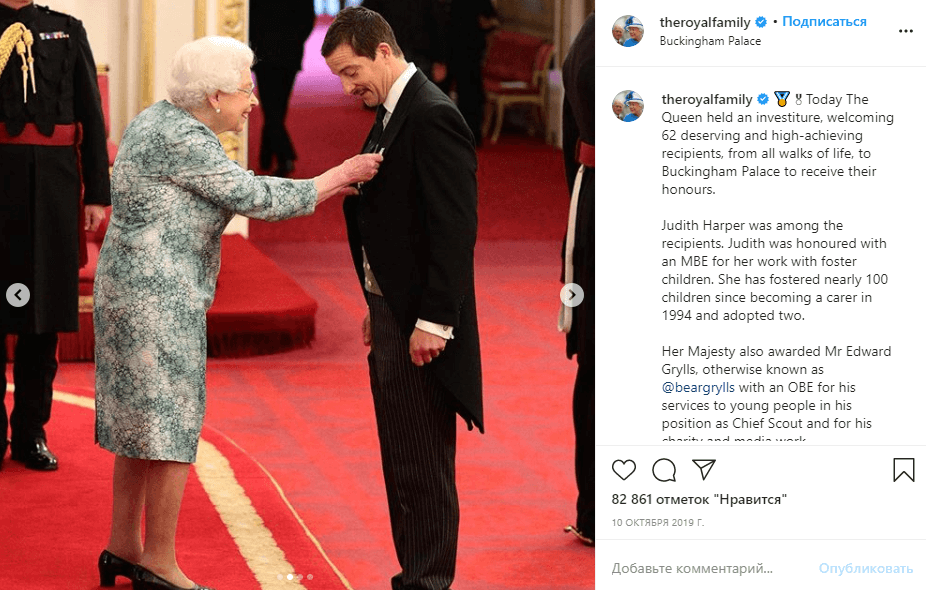 Another invariable detail of Her Majesty's coats and dresses is 3/4 or 7/8 sleeves. This is not a queen's whim, but a necessity that makes her life easier. So, long sleeves can get in the way when shaking hands or, what good, hitting a plate during a meal.
Her outfits contain secret messages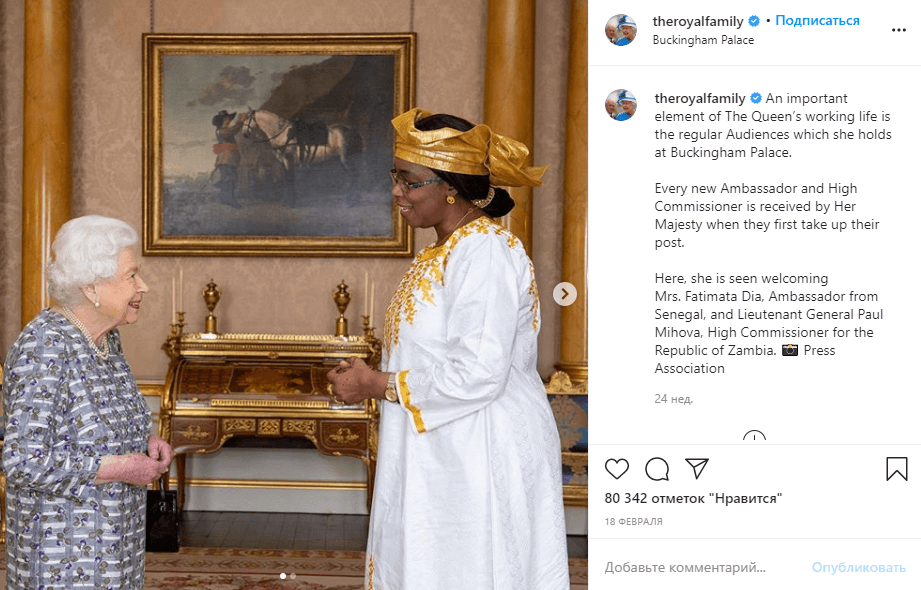 The queen's outfits are thought out to the smallest detail and usually have hidden connotations. So, green symbolizes calmness, hope and optimism. It was him that Elizabeth chose for the wedding of Harry and Meghan and for a recent appeal to the people. And during her visits to different countries, Her Majesty tries to pay tribute to local traditions and beliefs. For example, in 2011, the royal lady visited Ireland in a dress embroidered with a shamrock, which is a symbol of the country.
Knows how to get out of desperate situations with dignity
In 1998, Elizabeth, not having time to try on a hat in London, flew to Malaysia for an event. At the last moment, it turned out that the hat did not suit the Queen at all, and there was no time to replace it. Then the stylist gave her outrageous advice: put the hat backwards. Her Majesty hesitated and decided to discuss this with her husband. Prince Philip agreed with the stylist, and the queen appeared in public in a headdress worn in reverse.