The article has been automatically translated into English by Google Translate from Russian and has not been edited.
Star'He became like Pugacheva ': Kirkorov was criticized for thinness and tight trousers
Fans of Instagram pounced on Philip Kirkorov: the singer was criticized for excessive thinness, a fur coat made of natural fur and tight pants, says Teleprogramma.pro. Fans also noted that the artist became similar to his ex-wife Alla Pugacheva, who has lost a lot of weight in the past few years.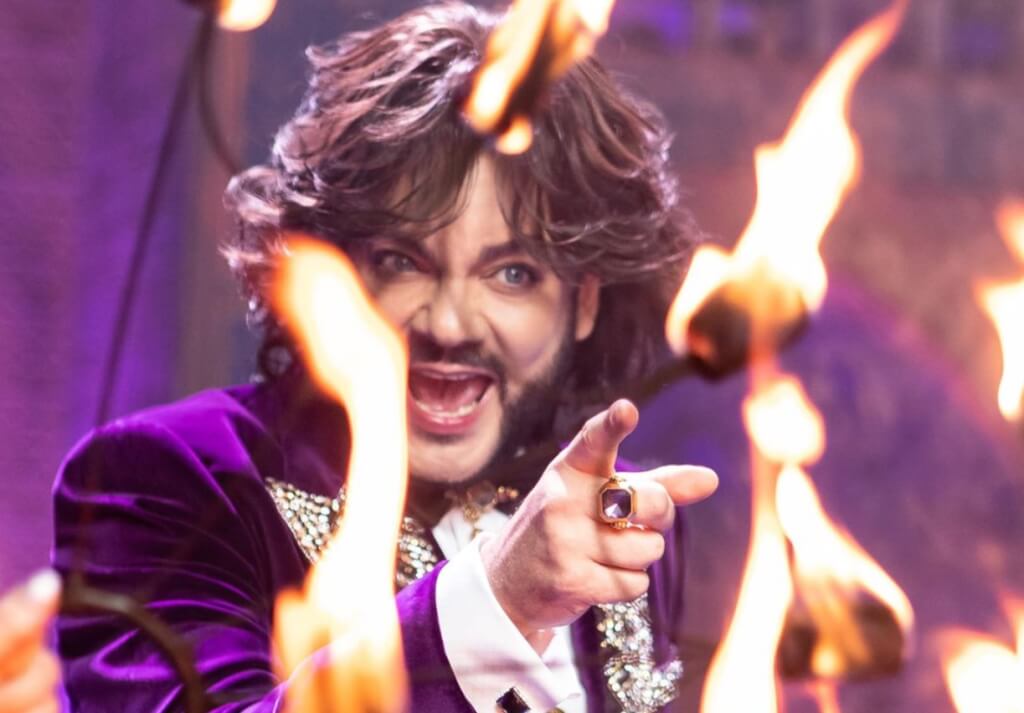 Fans criticized Philip Kirkorov for appearance. Followers said that the performer looked like a woman, and then hastened to compare him with his former wife - Alla Pugacheva.
In his personal microblog, Kirkorov posted an "elevator lift", on which he showed how he went outside today. Philip hid his eyes behind sunglasses, he decided to warm himself with a short fur coat with a magnificent collar, and tight-fitting "holey pants" with rhinestones flaunted on his legs.
"Well hello Moscow! And as it should be in my traditions, from the ship to the ball, this time named after Dmitry Malikov and his 50th birthday, "Kirkorov accompanied the picture.
On the subject: Philip Kirkorov told how he managed to lose weight on 30 kg. PHOTO, VIDEO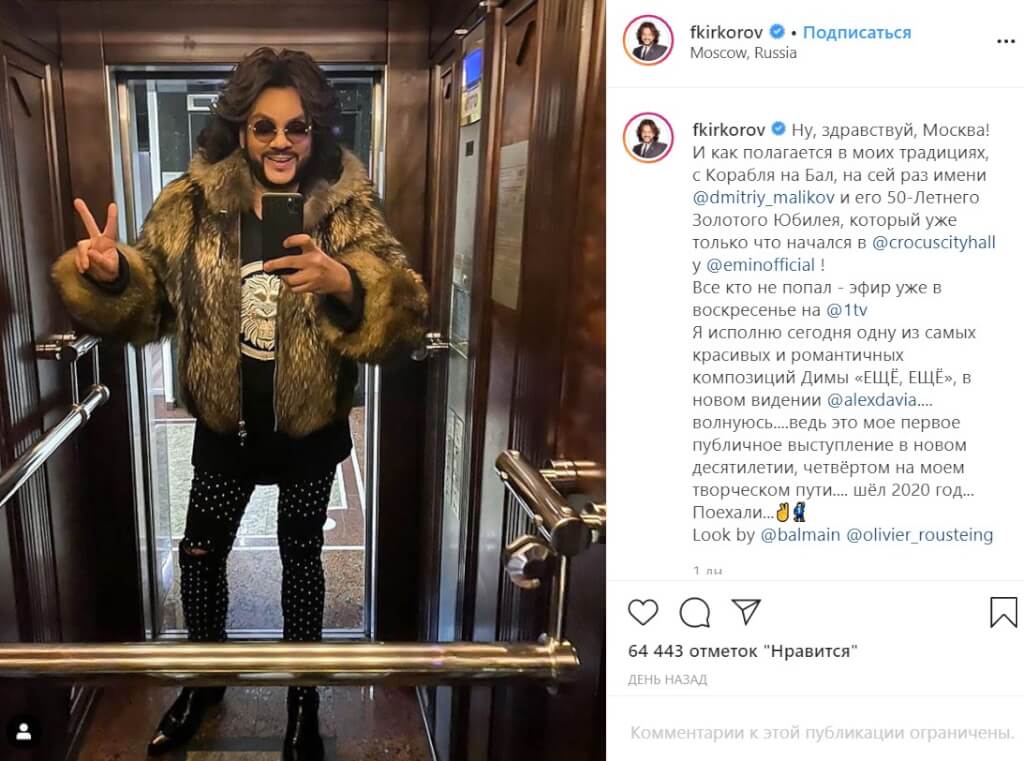 Accustomed to more courageous images, commentators began to criticize Kirkorov.
"You are a man, like, where is all this? Who are you like, aren't you ashamed "," What a woman's outfit! "," A star on your head, and a second Serdyuchka "," Philip, stop losing weight, it's too much! "," Feet, like Alla's, became thin. Nevertheless, you become too much alike, "they did not hesitate to express their" fi ".
On the subject: 'Sometimes I say that these are the children of Philip': the son and daughter of Anastasia Stotskaya grow up as copies of Kirkorov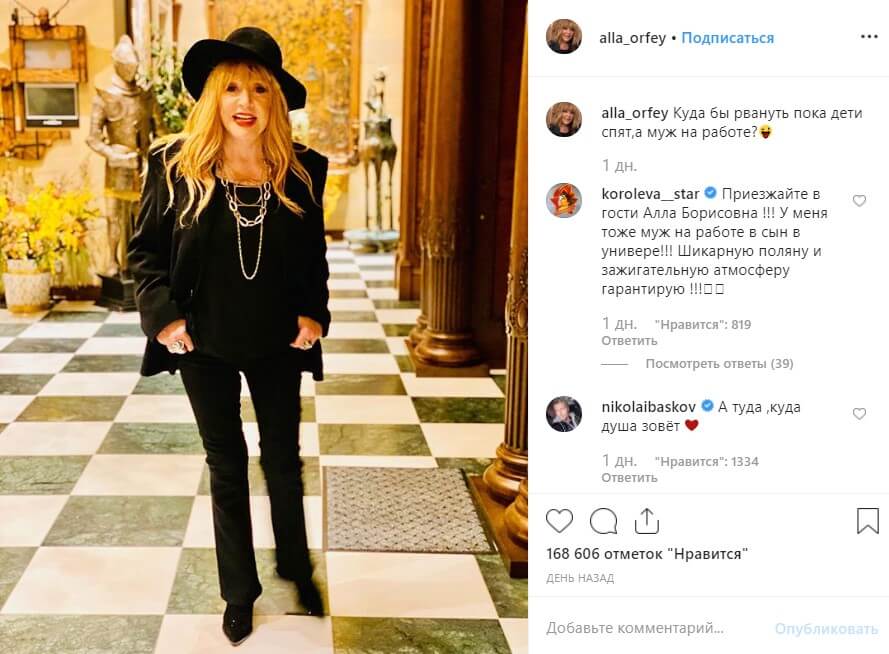 The king of pop music himself did not respond to provocations, but simply closed the comments on the record.